The Secret Skills of a Sommelier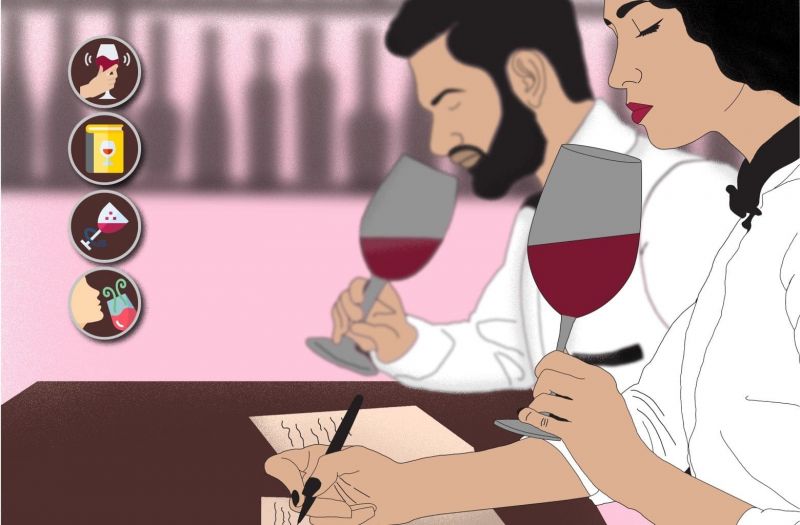 04/10/2021 Let's take a look at what makes the difference between a good and a great sommelier.
A sommelier's role in a restaurant is much more than selling and pouring wine. A sommelier is a unique and multifaceted role. A skilled professional who is exceptionally intuitive, knowledgeable, and hospitable. The role of the sommelier is ever-changing and is an essential and pivotal role of a restaurant.
A sommelier has the unique ability to create experiences and connections with diners throughout their experience. A sommelier is the epitome of hospitality and should share this passion with diners throughout their meal. Their hospitality can create an unforgettable experience for diners. A sommelier shines in the hospitality world by having passion, interpersonal skills, and the drive to continue learning.
Most of these skills are learned with experience and are driven by the goal to have happy guests. Remember that the intention is to make people happy, and to make sure each guest is having a beverage that they are happy with. Having fun in your role and exuding joy and excitement will add to the overall atmosphere of the restaurant and can spread to the guests as well.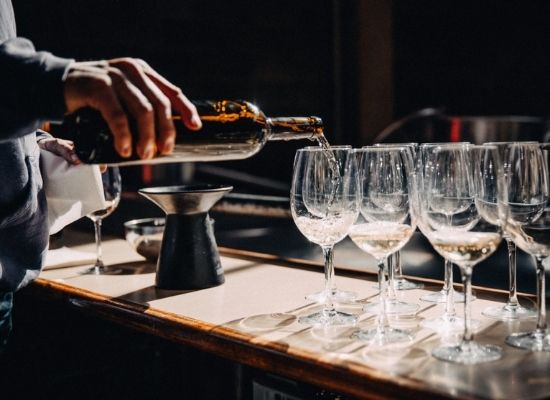 Demystifying Wine
A successful sommelier does a great job of making the complex topic of wine simplified for diners. This in turn creates a sense of ease and comfort when having a conversation about wine. Avoiding terminology that will ultimately confuse people, and having different vernaculars at the table is important. A sommelier should be able to streamline wine and make it an approachable topic for anyone. This skill is intertwined with intuition and being able to really understand each guest. The level of knowledge will vary from the diner, and as a sommelier, you will need to gauge the way the conversation goes.
Curating an Experience
A restaurant is a fast-paced environment, and there are few roles in the restaurant that have the time and capacity to interact with guests. A sommelier can transform the dining experience by personalizing it to each person. A sommelier has to have detective skills and determine the wants of each guest. These questions will vary from person to person, but the goal is to navigate the wine. It is important to first identify the general goal of the party. Do they want to drink bottles? Are they thinking of drinking by-the-glass? Do they want cocktails? Are they celebrating? It is your role to guide the decisions of the table while keeping in mind everyone's personal preference. Finding the host will help with making decisions for a larger group of people. It is important to be humble in your approaches and to really learn how to manage people's happiness. Being versatile in your beverage knowledge is important in any sommelier role. There are a vast amount of beverages around the world, and it is important to be able to speak about these easily. Not every guest is interested in wine, but being capable of having sufficient knowledge of the entirety of the beverage menu. This will ultimately drive sales and create another connection with guests.
Building a Connection
One of the many goals of a successful service is the experience to connect with people. This connection drives my passion for hospitality. There are magical moments at a table. The epiphany moment when a diner is intrigued and interested in a subject that is naturally crafted. These rare and incredible moments can be-___ and use them to fuel your passion further. It is so special when someone who is having a great experience at dinner also learns a little bit along the way. This connection builds trust, and people will be more confident in your ability to choose a wine that will satisfy them in the end. These small encounters at the table can create an impactful lasting impression of genuine hospitality. A sommelier has a unique ability to create a lasting memory and experience for people.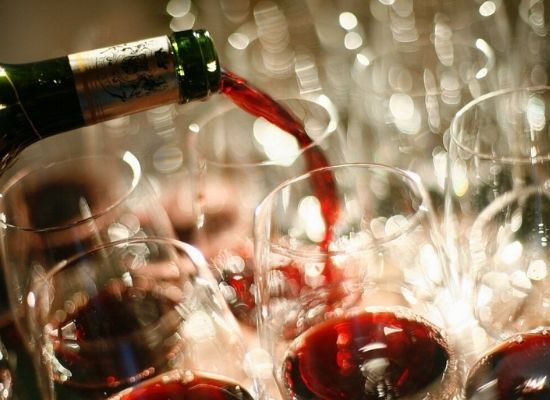 Prioritizing
Prioritizing will make or break a sommelier in a busy restaurant. Being able to know what the most crucial next step is, and being flexible in changing tasks based on other constantly changing factors. This ability to think quickly and be flexible will help you in your problem-solving skills. Delegating tasks to other members of the staff who are capable will also allow you to focus on more intense and important tasks. Having consistent staff training will create a better trusting relationship with the sommelier team. The wine team should be able to communicate quickly and effectively when someone is becoming busy or overwhelmed.
Multitasking
It is crucial to use every second during service carefully. The ability to use your time wisely will help you create more genuine connections and overall be more successful. There are ever-changing curveballs constantly during a night of service. Being quick and flexible to change the tasks based on priority is important. Service is a never-ending maze, but each moment you are able to better multitask will set you up for success and throughout service.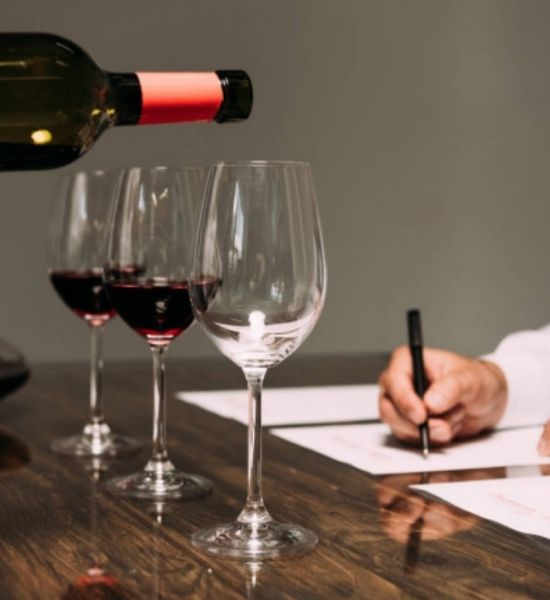 Education & Learning
There are hours of studying to become familiar with the wines of the world. Not to mention the hours of learning to understand and comprehend new restaurant standards and lists. Learning is a constant journey in this career path. There are consistent changes happening in the industry, and being aware is an expectation in this industry. Being a sommelier means you are actively involved in new trends and don't become stagnant with information. Wine is always changing, and that's what keeps this industry so fascinating.
Driven by Hospitality
Hospitality shines through in sommeliers who are truly passionate about this industry. They have a unique way to navigate different people and overall create personalized experiences per person. This passion is something that they bring to each and every table and guest, and when shared it can be something special. Hospitality always comes first, and making people happy is the. Working in any restaurant, hotel, or service establishment is crucial. Having this passion will ultimately help with success. Being hospitable means understanding the guests' needs are personal. A sommelier should be hospitable at all times.
Passionate
As with most careers, passion is a huge part of success for sommeliers. The passion to share wine must overcome the difficulties and challenges of the industry. This is a job that is often glamorized in the media, but this job can be mentally and physically exhausting. Becoming a sommelier is a tenuous journey, and it takes personal diligence and grit. This is a career that takes self-determination and constant studying. This is often a career path taken by driven and diligent individuals.
Adding Community to the Restaurant
The culture in restaurants is changing, and the industry is becoming more inclusive as a result.
The old mentality of keeping "front of the house" and "back of the house" separate is an idea of the past. Restaurants are striving to be better, more communicative, and more driven by teamwork. The role of the sommelier has the ability to connect the food and beverage program by creating lasting relationships with the chefs. Ways to promote the inclusivity of the entire team is to hold informative and quick daily lineups. These meetings should be short and sweet and include necessary information for the entire team. This culture change at restaurants promotes better comradery for the team and creates a healthy sense of community within the restaurant. This confidence can create a better atmosphere and employees will be able to better enjoy their work environment.
Article Written by: Jessica Dobrin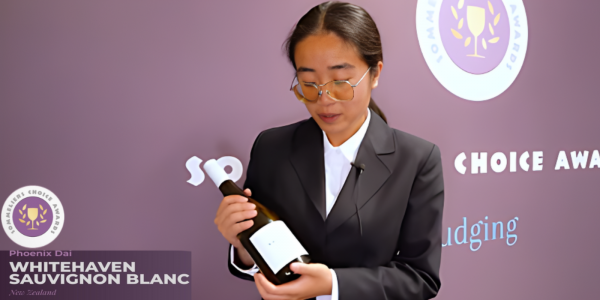 News
Elevate Your Brand: Exclusive Videos and Judges' Testimonials at Sommeliers Choice Awards 2024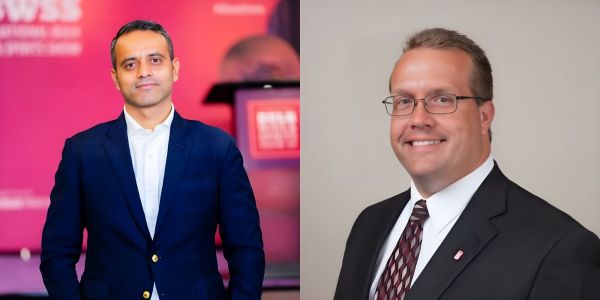 News
Attend this Q&A and insightful session on how beverage brands can develop sales processes to grow on-premise sales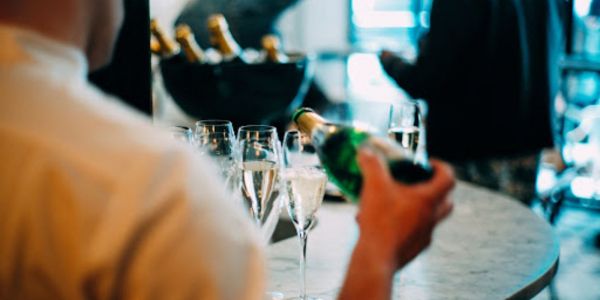 Operations and Management
Nurturing Talent and Expertise: Strategies for Retaining Sommeliers and Wine Waiters in a Challenging Wine Industry
South San Francisco Conference Center, 255 South Airport Boulevard, South San Francisco, CA 94080, United States
Register Now