Grateful Lane Vineyards: Makers of award winning Sauvignon Blanc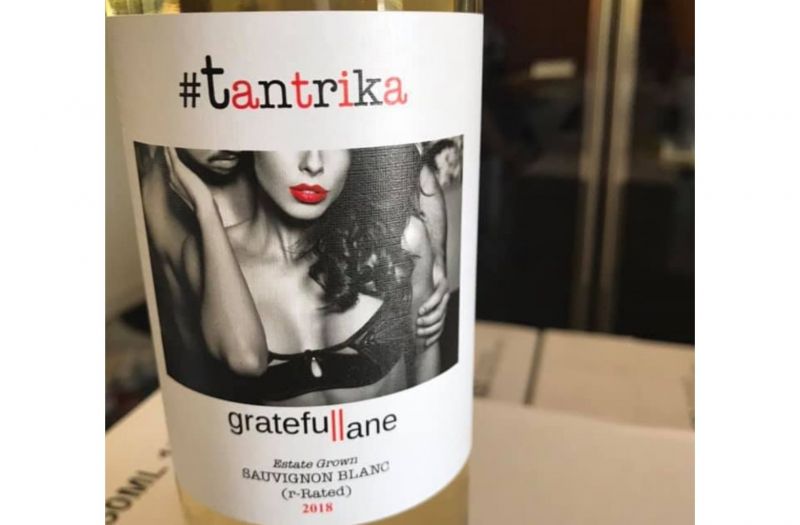 22/10/2020 Warm days, cooler nights, plentiful sunshine and ocean breezes create our medium-bodied, pleasure enhancing Sauvignon Blanc deliciousness that lovingly kisses the palate.
Grateful Lane Vineyards lies in an idyllic hillside in Camarillo, CA surrounded on all four sides by a luscious golf course, sitting 600 feet above the valley floor, looking out over the breathtaking expanse of farmland below. We are blessed with generous amounts of warming sunshine, yet cooled by the breezes and fog from Pacific Ocean. The soils here are a mix of clay loam and volcanic derivatives. Their Sauvignon Blanc and Chardonnay grapes love the terroir in this little hamlet—creating rich, well balanced and deliciously concentrated juice.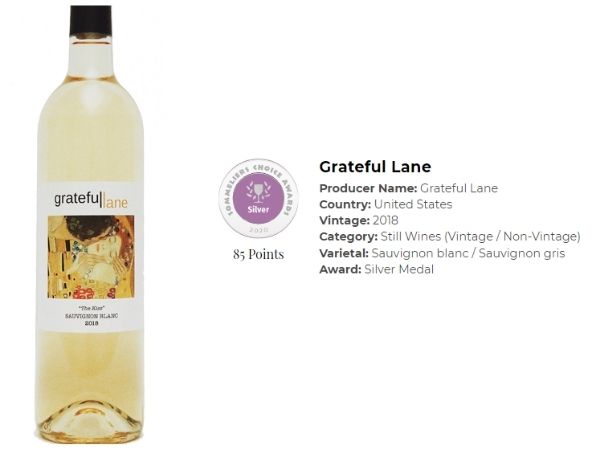 Silver medal winner at the 2020 Sommeliers Choice Awards
The Kiss 2018 Sauvignon Blanc. A kiss is like a sip of our delicious wine. The wine scored 85 points and a silver medal at one of the top wine awards in the world which focuses on the best wines to drink at your favorite restaurants. Winning a Sommeliers Choice Award is a mark of excellence that is recognized across the on-premise industry.
Handpicked grapes that are fermented and caressed in oak for 8 months lead to this fruit-forward, refreshing, palate pleaser that encircles your tongue with a creamy, soft yet titillating, sensual finish that goes well with most foods.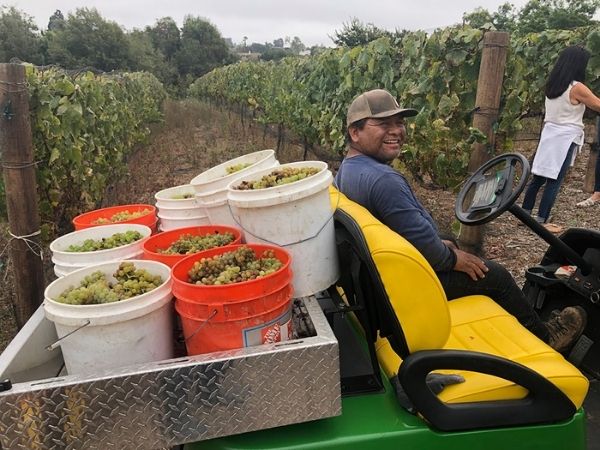 Harvesting at Grateful lane
Having received their ABC license only a few months ago, they have just begun to formulate and implement their marketing strategy to reach sommeliers and the trade.
Sommeliers can contact Sheri Meyers for sampling and pricing information at 818-950-5057 or email her at sheri@gratefullane.com.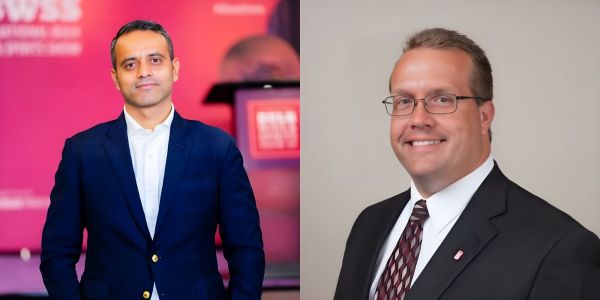 News
Attend this Q&A and insightful session on how beverage brands can develop sales processes to grow on-premise sales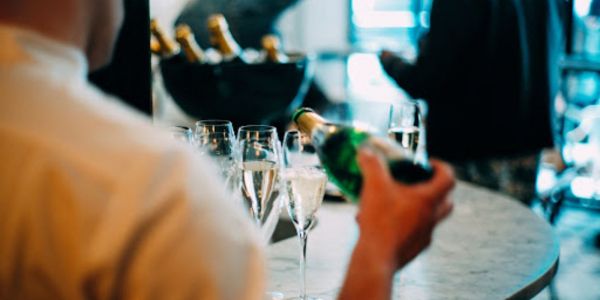 Operations and Management
Nurturing Talent and Expertise: Strategies for Retaining Sommeliers and Wine Waiters in a Challenging Wine Industry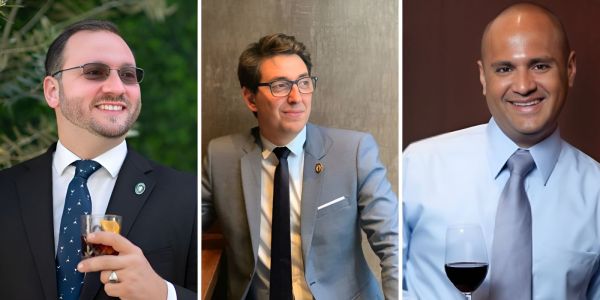 News
Sommeliers Choice Awards is pleased to share that Mark Guillaudeu MS, Jeremy Shanker, and Serafin Alvarado as its judges
South San Francisco Conference Center, 255 South Airport Boulevard, South San Francisco, CA 94080, United States
Register Now