Hertelendy Vineyards: Premier Napa Valley Winery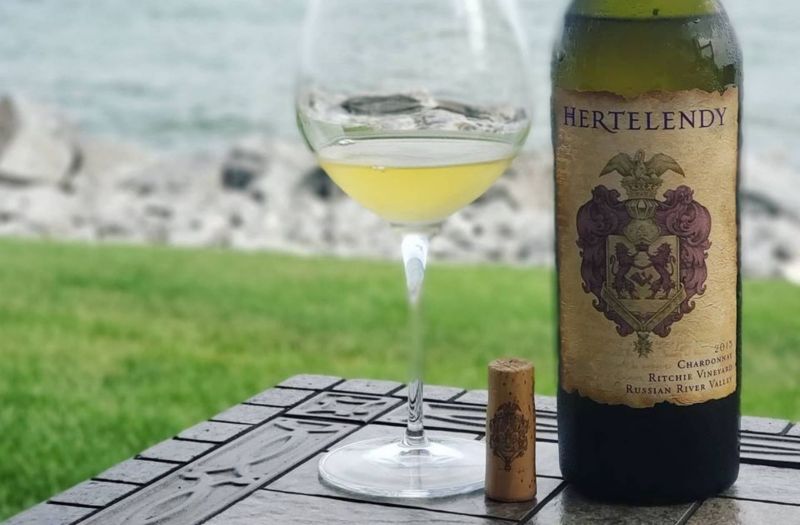 20/10/2020 They have formed a symbiotic relationship over the years, and continue to push the envelope with their winemaking techniques in the pursuit towards elegance, complexity, and winemaking perfection.
The history of Hertelendy wines represent their Old World family tradition over several centuries. From 18th-century vineyards in Slovakia to Great-Uncle Gábor Hertelendy in Hungary to today – these traditions have been reborn in the New World with quality vintage selections from the Napa Valley to bridge both sides of the Atlantic.
Hertelendy Vineyards specializes in producing Bordeaux varietals from premium mountain fruit, including Oakville, Pritchard Hill, Howell Mountain, Atlas Peak, Coombsville, and our very own 4+ acre Crystal Springs mountainside 1365 ft elevation "Rockwell Ridge" estate vineyard (35 ft below the Howell Mountain AVA) planted in 1993 (pictured above). We also produce a Russian River Valley Chardonnay from the legendary Ritchie Vineyard. With a limited total annual production of 1000 cases, our focus is producing wines of exceptional quality.
Winner of a gold medal at the 2020 Sommeliers Choice Awards, this wine comes with high recommendation from Sommeliers Business if you are looking for a new addition to your restaurants.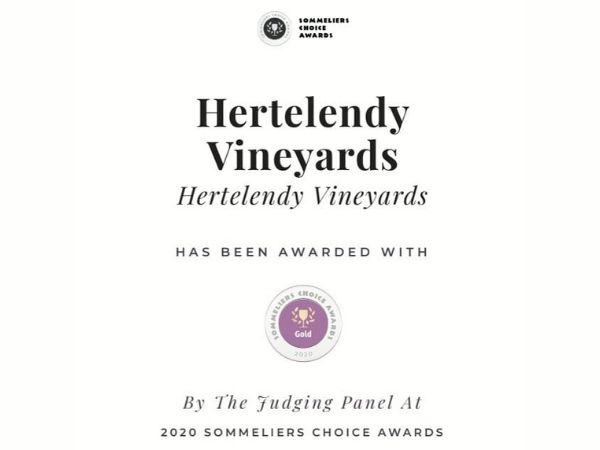 The Sommelier Choice Awards provides on-premise buyers and sommeliers a valuable benchmark for understanding which wines would make a compelling addition to a wine list. The wines are judged in five categories: food parability, typicity, quality, value, and packaging. The judges ask: would I stock this wine, and is it good enough for customers to order a second glass?
Founder and Vintner Ralph Hertelendy and winemaking consultant Phillip Corallo-Titus create wines that meet in the middle of their styles, birthing beautiful compromising expressions that wouldn't otherwise have been made. They have formed a symbiotic relationship over the years, and continue to push the envelope with their winemaking techniques in the pursuit towards elegance, complexity, and winemaking perfection.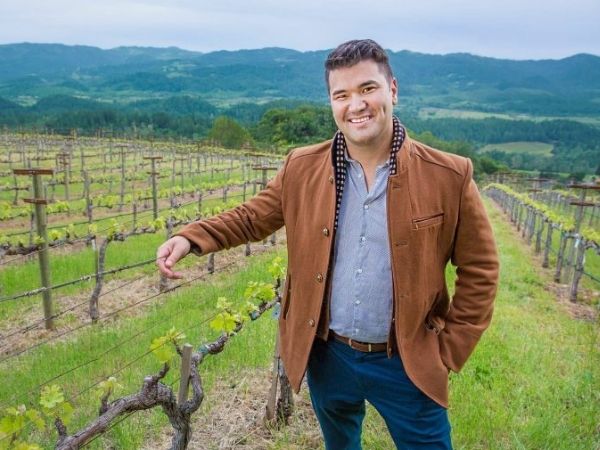 RALPH HERTELENDY, FOUNDER AND VINTNER
Ralph Hertelendy is a young entrepreneur who fell in love with wine at a very early age. When Ralph was 5 years old in France, he tasted one of the best French Grand Crus, and remembered liking it not just for the flavor, but also because it brought friends and family together. After getting his business degree from the University of San Francisco, Ralph became a sommelier and worked for several wineries in the Napa Valley in sales, and as a winemaker's assistant. When he was 25, he made his first wine in his basement, and over the years he has refined his craft towards creating only top quality style wines.
Being multilingual, he's lived and traveled in France, Italy, and Spain to go on wine explorations in specific regions to further hone his craft and broaden his horizons. Besides world-travel, Ralph shares many other interests and passions as well; he's a Director of his family's philanthropic organization: the Hertelendy Foundation, is a realtor, musician, sports fan, car enthusiast, and loves to stay active (fitness/snowboarding/wakeboarding) while seeking adventures around the world.
With each harvest, they strive to handcraft the most balanced wine that expresses the unique character and complexity of their terroir. In their winemaking practices, they adhere to the "Rome wasn't built in a day" philosophy. Their red wines typically barrel age for 23 months, their whites barrel age for 19 months, and all wines are aged another 6 months in bottle before it's poured in your glass. That makes their total process from vine to table 2.5 years of the utmost care and detailed attention. They believe wine is liquid art, and we hope you appreciate our masterpiece.
Here are the wines Sommeliers can check out.
2015 Signature Mountain Blend & 2015 Cabernet Sauvignon both won medals at the 2020 Sommeliers Choice Awards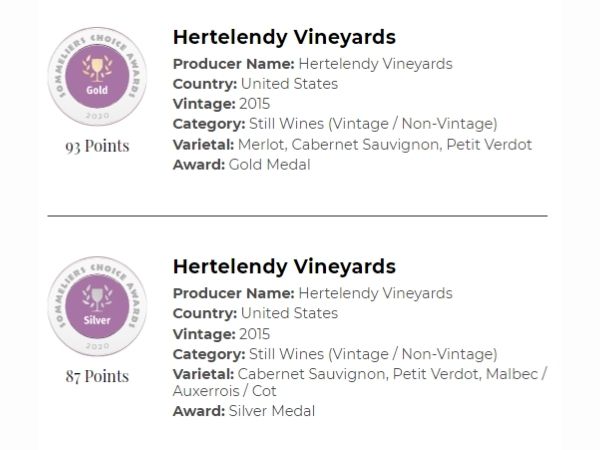 Who can sommeliers and wine directors contact for more information?
Ralph Hertelendy. 510-MAX-WINE (510-629-9463)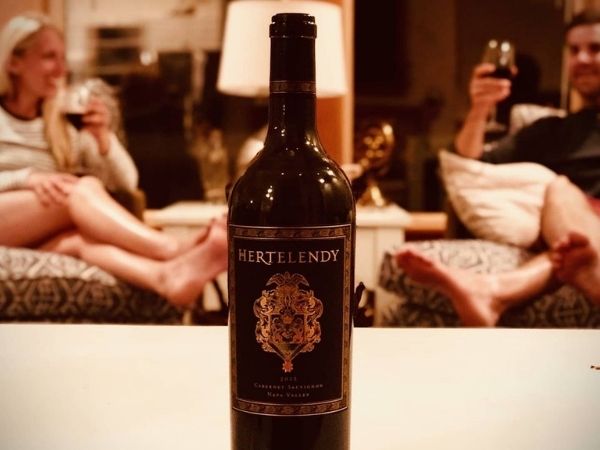 How do you support sommeliers and on-trade buyers with promotions and programming?
They will soon begin adding video content for all of their wines to give more information and insight on what the sommeliers are serving. They also advertise our brand in Wine Spectator, Wine Enthusiast, Robb Report, Napa Valley Life, Very Napa Valley, & United Airlines magazines to help support sommeliers and on-trade buyers with brand awareness. They are also now working on a billboard in Napa Valley. If you have any further questions, please do not hesitate to ask them on how they can support sommeliers to drive sales.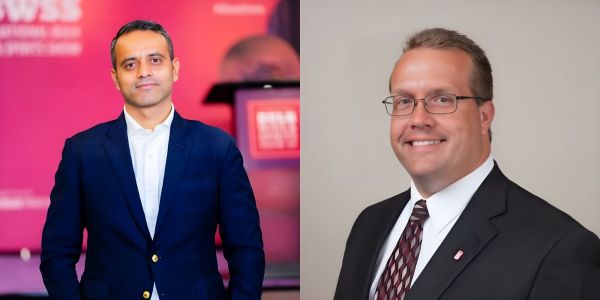 News
Attend this Q&A and insightful session on how beverage brands can develop sales processes to grow on-premise sales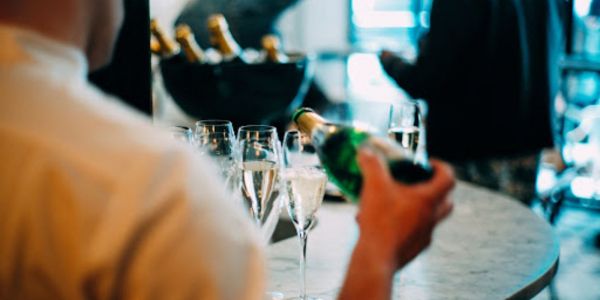 Operations and Management
Nurturing Talent and Expertise: Strategies for Retaining Sommeliers and Wine Waiters in a Challenging Wine Industry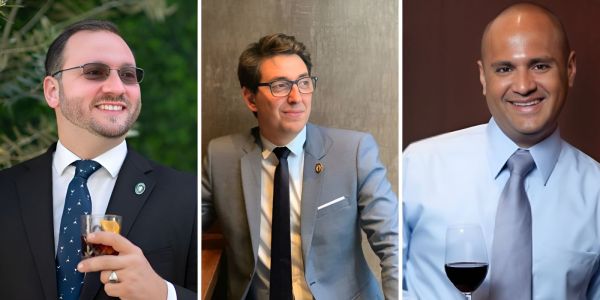 News
Sommeliers Choice Awards is pleased to share that Mark Guillaudeu MS, Jeremy Shanker, and Serafin Alvarado as its judges
South San Francisco Conference Center, 255 South Airport Boulevard, South San Francisco, CA 94080, United States
Register Now