Wine Bar Start-up Essentials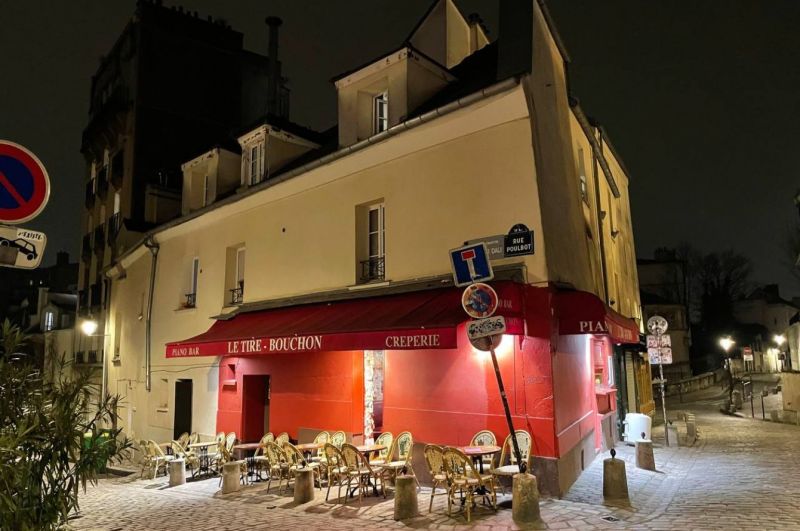 08/12/2022 What exactly is a wine bar? Anyone considering entering this business segment should carefully consider that question.
What exactly is a wine bar? Anyone considering entering this business segment should carefully consider that question. Recently, Eric Asimov offered a definition in the New York Times. Here are a few (but not all) of his takeaways:
a) The wine bar concept in the Americas stems from traditional Western European establishments, which had an earlier native wine culture.
b) A late 20th-century trend toward heavy wine education for patrons failed. "People go to bars to drink, eat and socialize, not generally to be edified."
c) "A varied assortment by the glass is essential, though it doesn't have to be voluminous."
d) "Food can be simple, though it's nice to supplement the time-honored repertory of charcuterie (or salumi) and cheeses with a few more substantial items and some vegetables. . . . some wine bars don't even have stoves."
e) "Good wine bars are informal neighborhood gathering places rather than destinations."
f) "Wine bars mostly cater to young people. . . . With exceptions, they are situated in areas that support a thriving nightlife. The clientele tends not to be going home immediately to families at the end of a day."
g) "the best new wine bars focus on selections especially popular with younger wine drinkers: natural wines, skin-contact or orange wines, pétillant nature, and the like. You won't find a lot of places with classic Napa Valley cabernets or Bordeaux."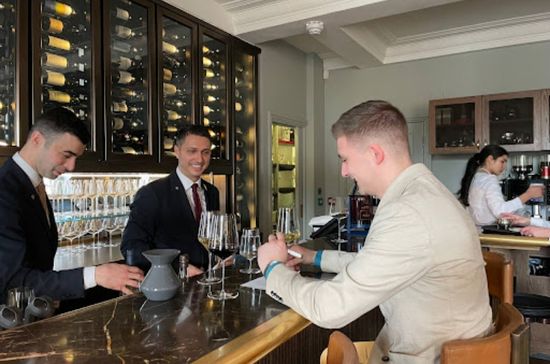 Asimov's perspective is shaped by his New York City location. Do you agree with all these definitions? Depending on your location, maybe not, but his valuable observations prompt some points regarding planning for opening a wine bar.
1) Location: The old real estate adage will serve you well. First, start with what you believe is your ideal number of seats. Do you want outdoor space? Have a general idea of who you are targeting: young professionals leaving work; government workers; a neighborhood hang-out; high-income individuals; hotels and tourists; at an airport. Then, start scouting real estate. See how your vision matches up with reality. Will you adjust your concept based on what's available or will you wait for the perfect location to appear? That will depend on your current income, budget, and flexibility.
2) Size: Relatedly, define what size space will suit your purposes. Remember inventory, kitchen, employee spaces, office, etc. Are you going to open a true wine bar or a food service concept? Answering this will help you determine kitchen size. Don't forget sufficient space for a physical bar or bars and all that goes behind it. How much spacing between tables?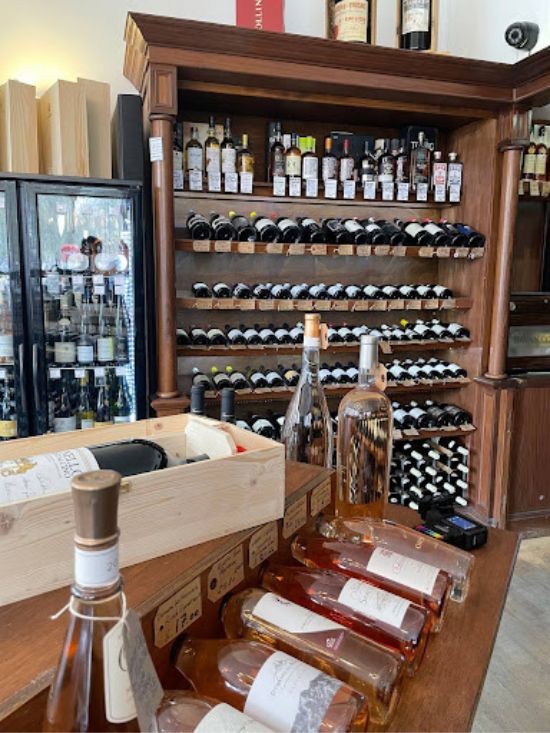 Some wine bars also offer bottle sales and have a section where consumers can purchase bottles and do tastings, depending on the state and country laws.
3) Inventory space and management: Again, figure out exactly how much wine you will be stored at one time. Make sure you find a location with good storage conditions. Is there a dark closet with possible ventilation that can be converted into a cool wine storage space? Will you use wine preservation systems like Coravin or Repour? Where will wine refrigerators go? Start looking at inventory management and sales programs. Are you going to work with a simple Excel sheet or a sophisticated program that tracks sales and generates invoices, such as BinWise? Will you use a QR code, printed menus, or tablets?
4) Markups: Typically you should think 200% (maybe less) to 400%, depending on your purchase cost. Higher markups for less expensive wines and lower markups for expensive ones. Do you really want to mark up a wine bought for $500 to $1499.99 or more? The average is generally about 300%, and these wines should constitute about 60% of the list.
5) Target markets: Based in part on your location, define who you are targeting for sales. GenZ and Millennials or wealthy Baby Boomers? Again, are those living in a particular neighborhood or tourists? This will also depend on the demographics of your general location (large or small city) as well as the specific location. Are you going to use solely social media for marketing? Print advertising? Do you need a website? Is this a destination or a local hangout?
[[relatedPurchasesItems-41]]
6) Balanced wine list: Large or small, your wine list should have something in terms of wine styles to suit every potential customer's taste. Pay attention to your food menu (even if it's snacks) when making decisions (don't forget sweeter and aromatic wines), but also always have wines that stand on their own without food for wine-by-the-glass sales. Don't rely only on your own taste when assembling the list. Many start by defining their BTG list and then fill in with bottle-only selections. Try to have selections that don't appear on the shelves of supermarkets and club stores (to avoid price comparisons). It's a good question for distributors. Balance unusual or boutique selections with consumers' comfort zone brands. If you're near a wine region, don't forget to buy locally! Remember to assess making possible seasonal changes to the list. Most importantly, have low, medium, and high-priced options in each category you define on the list. For example, have a low-priced rose, a mid-priced rose, and an expensive rose. (Don't forget about selling premium beer, coffee & tea, mixed drinks, etc.)
7) Atmosphere: Consider the size, target markets, and location when planning the interior decoration, service level (including the number of servers), employee dress, etc. Will you have a theme (including or beyond wine)?
8) Competition: A critical element of any business plan, study and define your competitors once you have a location. Stop by. Study the wine list. Are they true wine bars or restaurants with an enhanced wine selection? Who goes there? How many customers can they serve? How many do they actually serve? Are they well-established or start-ups (have they survived for 2 years? 3?)? Check out online reviews looking for strong and weak points in customer experience. What are your proposed or possible strengths in comparison?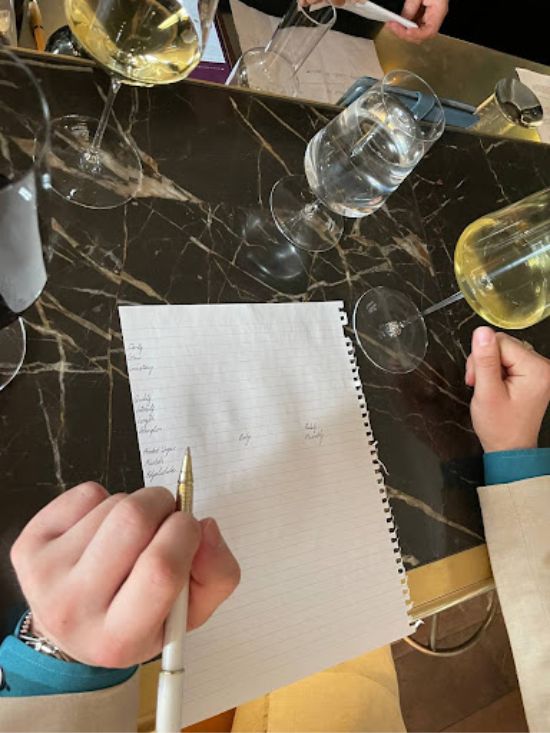 9) Run precise financial projections: Once you've contemplated the above, run some projections. Be as detailed as possible in terms of product categories and sales, overhead costs, realistic COGS, etc. SCORE has fairly sophisticated templates available for free online; this will get you started plugging in estimated values, which will refine your thinking and planning.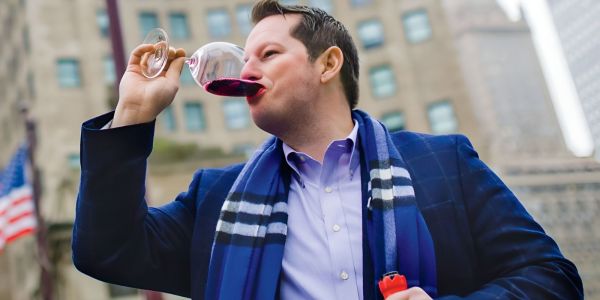 Interviews
Jon McDaniel on what makes a great sommelier, how sommeliers can create effective wine programs and how they can improve wine sales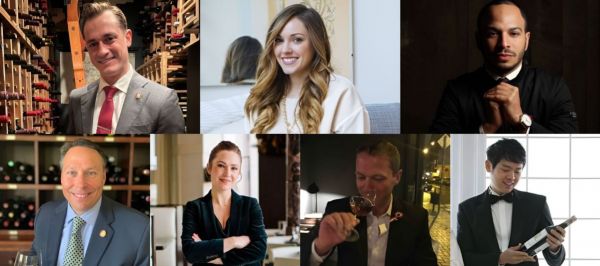 News
Top master sommeliers, sommeliers, wine directors and on-premise buyers of USA will gather in Chicago to judges wines at the 2024 Sommeliers Choice Awards, a leading wine competition benchmarking wines for on-premise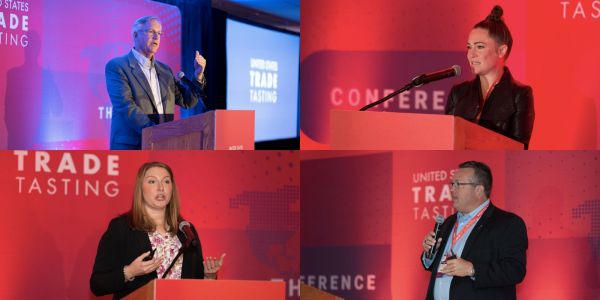 News
Mark Braver, The Fifty/50 Group; Michael E Klauer, Momentum Beverage Team: Jeremy Kruidenier, Wine and Spirits Distributors of Illinois and more take the stage at USATT 2023