Stock this wine: 2014 Axios Kalaris Pinot Noir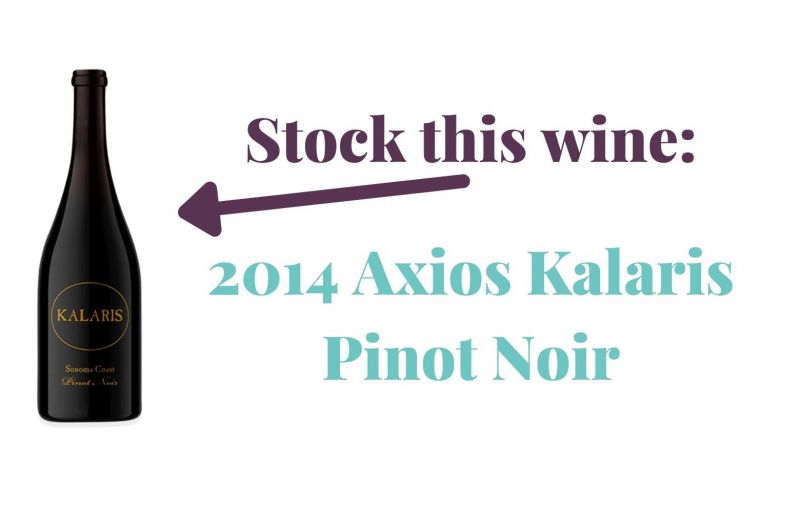 10/02/2021 This wine has been selected by sommeliers for sommeliers
Sommelier Business brings you the 'Stock this Wine series for 2021'. As we reopen our restaurants and come out of the coronavirus pandemic, sommeliers are encouraged to check this wine and add it to their wine menus as and when the on-premise business bounces back.
This wine has been selected by sommeliers for sommeliers using this judging process. The most important questions that sommeliers were attempting to answer while reviewing this wine was: "Would we stock this wine?" and "Would the consumer buy a second glass of this wne?".
Details about this wine:



Axios Kalaris 2014 Pinot Noir, Source: Sommeliers Choice Awards
Review from the 2020 Sommeliers Choice Awards:
Points Scored: 98 points
Medal won: Double Gold
Tasting Note:
Fresh and inviting aromas of moss, dried leaves and red currants lead to red cherry, red plum, cranberry and wild strawberry flavors on the palate. Fine-grained texture support the structure.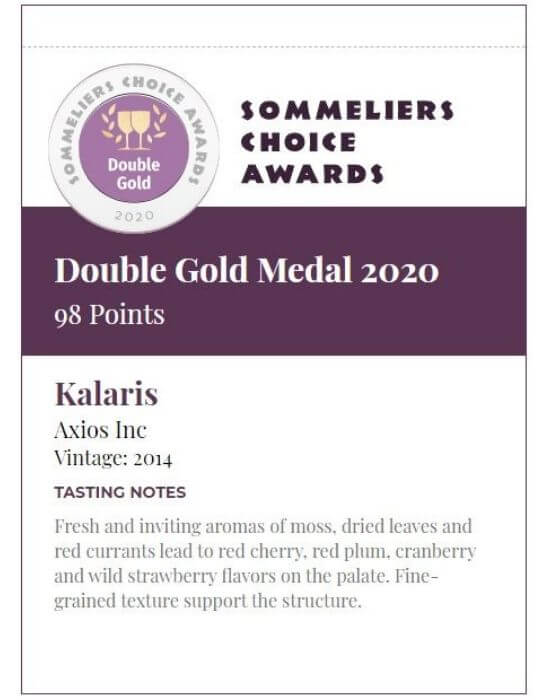 Axios Kalaris 2014 Shelf Talker, Source: Sommeliers Choice Awards
Supplier Contact:
You can contact info@axioswine.com for samples and pricing.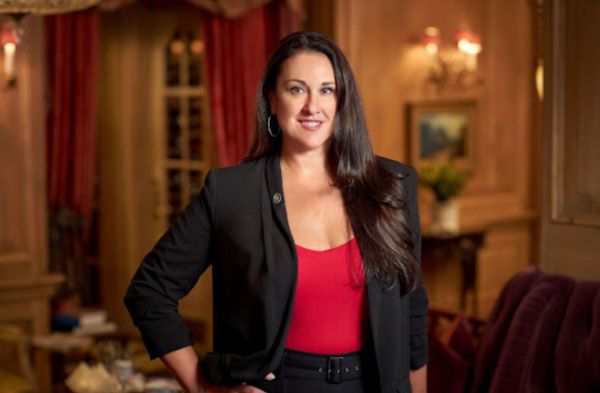 Interviews
Lindsey Fern, Director of Wine For The Inn At Little Washington, talks about her role as a wine director, the challenges she initially faced & shares tips on how restaurants can market wines to drive wine sales.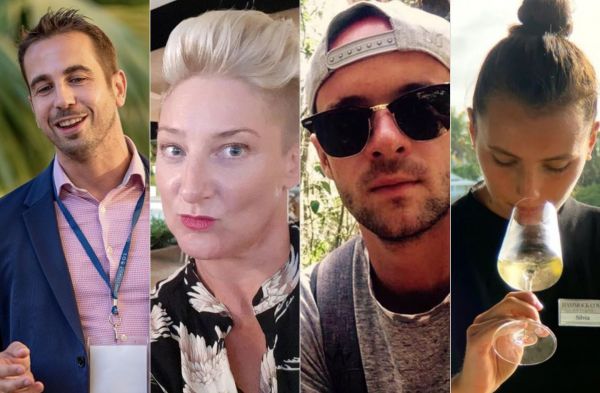 Insights
The islands of the Caribbean are home to a bevy of fine dining restaurants boasting excellent wine programs.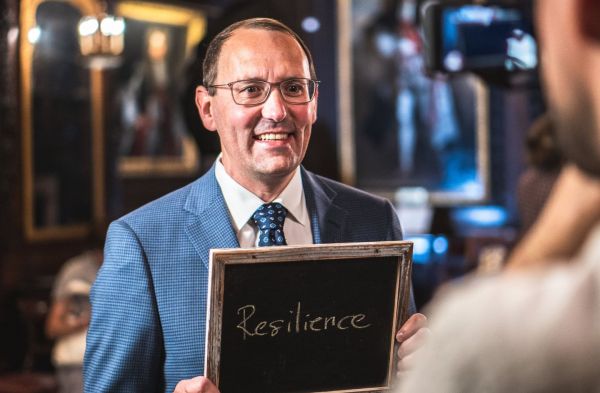 Interviews
Nicolas Quille MW, with his immense experience in the wine industry, talks about his role as a winemaker & the modern tech used in winemaking.