Pure the Winery: Zero Sugar, Zero Carbs Wines for your restaurants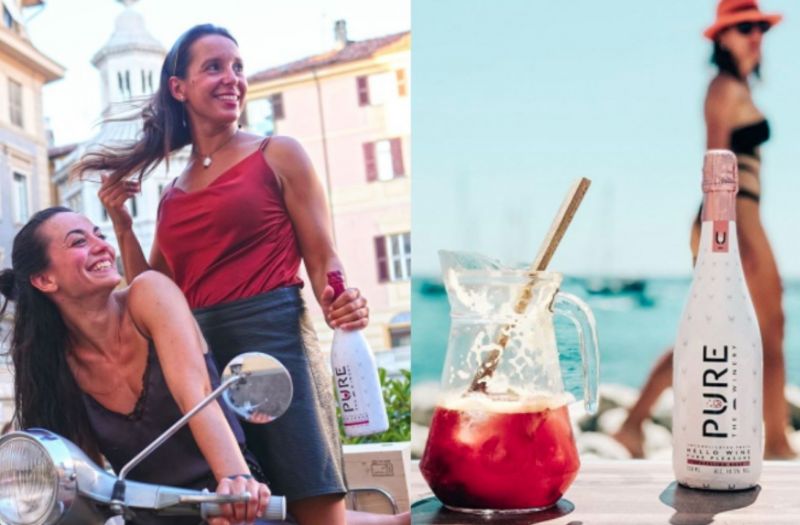 28/02/2021 They are a team of passionate wine lovers and to be recognized by expert sommeliers for the quality of the wine motivates us to bring Pure the Winery to more restaurants world wide for consumers to enjoy a PURE Zero Sugar wine.
Pure the Winery won two Sommeliers Choice Awards and are the only Zero Sugar wine to receive an award.

The PURE Winery began with a vision to create a new category of wine to meet the needs of today. Blending unique and traditional techniques in their wine fermentation process, they are able to convert all natural sugars into alcohol. Using blends of only the finest grapes — Pinot Noir, Pinot, Chardonnay, Sauvignon, Barbera, and Merlot. Their wines are crafted by their seasoned winemakers lead by the talented Daniele Cusmano in one of Italy's most respected wine regions, the Piedmont.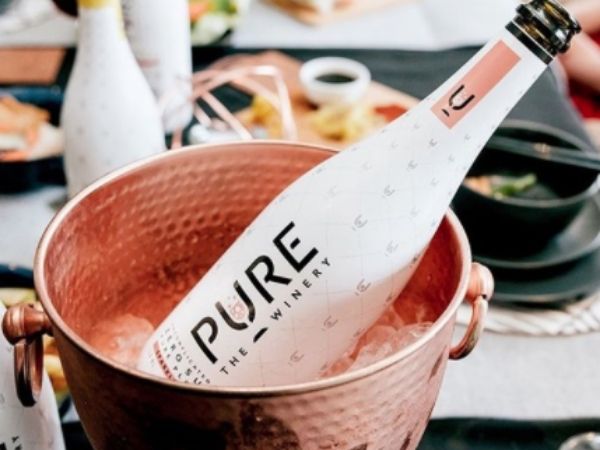 Pure the Winery wines are smooth and easy to drink with Zero Sugar, No carbs and less alcohol and therefore less calories.
[[relatedPurchasesItems-41]]
They do not use any animal products in their wine, packaging or manufacturing. PURE is fully Vegan. Every bottle of PURE contains a nutritional label. Pure zero sugar wine promises pure pleasure without the compromise.
Sommeliers Choice Awards winners are:
---
Silver Medal
Pure the winery White
Grapes: Chardonnay and Sauvignon Blanc
Clear in color with golden reflections, this white blend offers light, floral and fruity notes. Full-bodied and fresh, this wine is well-balanced and nicely acidic on the palate with a velvety finish.
10.5%ABV.
Zero Sugar/No Carbs.
Vegan.
81 calories per 5 fl. Oz.

---
Bronze Medal
Pure the Winery Sparkling White
Grapes: Pinot and Chardonnay
Clear in color with golden reflections, this sparkling wine boasts a fine perlage and pleasantly acidosis finish. A floral and fruity aroma with a fresh scent, complemented by a velvety and full-body taste.
10.5%ABV.
Zero Sugar/No Carbs.
Vegan.
81 calories per 5 fl. Oz.

Other PURE Zero Sugar Wines:
---
Pure the Winery Red
Grapes: Barber and Merlot.
Ruby Red in color with hints of violet, thirds blend features a dry, smooth and drinkable red, perfect for any occasion. Acidulous yet balanced, this aroma offered fresh and fruity notes of cherries and red fruits coming together for a soft finish.
10.5%ABV.
Zero Sugar/No Carbs.
Vegan.
81 calories per 5 fl. Oz.
---
Pure the Winery Sparkling Rose
Grapes: Pinot Noir, Pinot and Chardonnay.
Light pink in color with orange highlights, this sparkling rose presents fragrant aromas of citrus, young red fruit and red flowers. Full-bodied, smooth, and velvety, with a fine perlage and pleasantly acidosis finish.
10.5%ABV.
Zero Sugar/No Carbs.
Vegan.
81 calories per 5 fl. Oz.
---
Sommeliers can contact their importer Riviera Importers for sampling and pricing - Lisa Marcus lisa@rivieraimports.com
---
About Sommeliers Choice Awards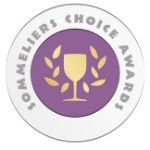 Sommeliers Choice Awards gathers the top restaurant wine buyers, Master Sommeliers, wine directors who have a direct influence on the US on-premise market.
Put your wines in front of them and get rated by Food Parability, Typicity, Value, Quality, and Package.
If you're looking to get in front of the top sommeliers and on-premise wine buyers of the USA, now is the best time to enter your wines.
Deadline For Submission Is Approaching Fast.
Leading wine brands from around the world now have an opportunity to grow their business and gain the attention of wine buyers, wine directors and influencers within the U.S. on-premise industry. Time to submit your wines in the 2021 Sommeliers Choice Awards.
KEY DATES
Special Pricing ends March 31, 2021: ENTER NOW
Warehouse Closes For Samples: April 23, 2021
Judging: May 16, 2021
Winners Announced: May 31, 2021
FEE SCHEDULE (Per Wine)
$100 - Special Pricing - Ends March 31, 2021
$120 - Regular Pricing - April 01, 2021, to April 20, 2021
Quantity Discount Now Available
4 to 9 entries: 10% discount
10 to 14 entries: 15% discount
15 or more entries: 20% discount
(Price in USD)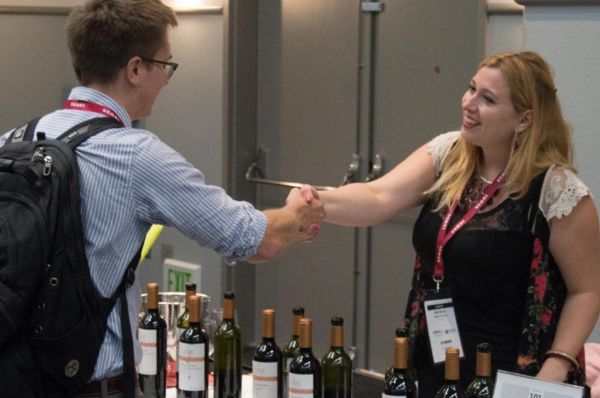 Insights
Building Connections, Expanding Palates, and Elevating Wine Culture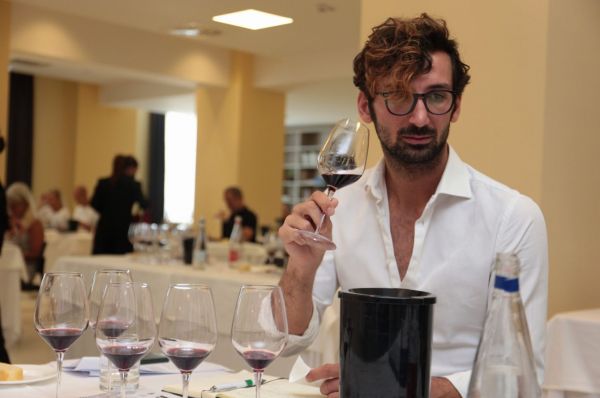 Interviews
"The Ambassador of Wine: A Multilingual Professional with Expertise in Hospitality, Sales, Marketing, and Management."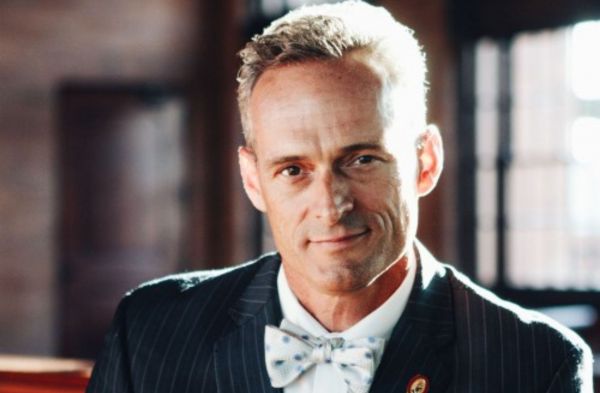 Interviews
Charlie Leary interviews Master Sommelier Ron Edwards of the major fine wine import & distributor Winebow about the company, his job & accomplishments within the fine wine sphere.
South San Francisco Conference Center, 255 South Airport Boulevard, South San Francisco, CA 94080, United States
Register Now
South San Francisco Conference Center, 255 South Airport Boulevard South San Francisco, California
Register Now