Navigating the pandemic and what's next: Suzaan Hauptfleisch, New York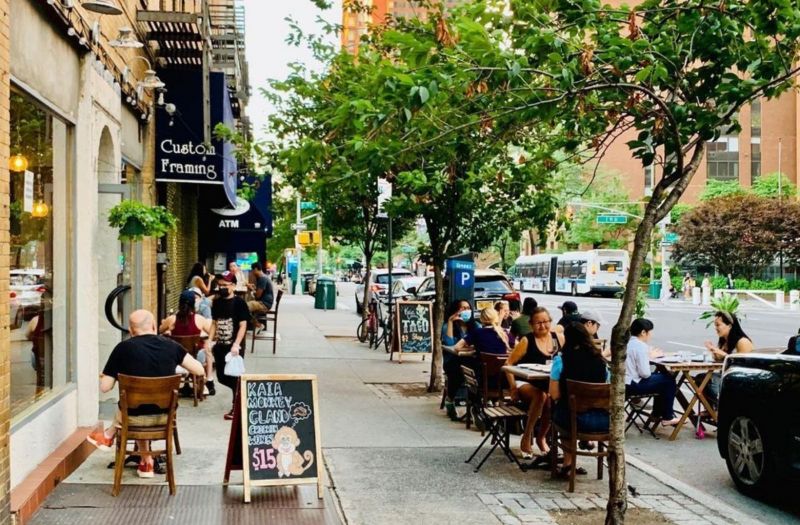 30/11/2020 "I didn't lay anybody off. Kaia is not a revolving door; I feel responsible for them and for their livelihoods. We figured it out!"
Kaia Wine Bar: Source Facebook
Suzaan Hauptfleisch, who runs one of New York's best places to drink South African wine, has battled through Covid-19 - so far.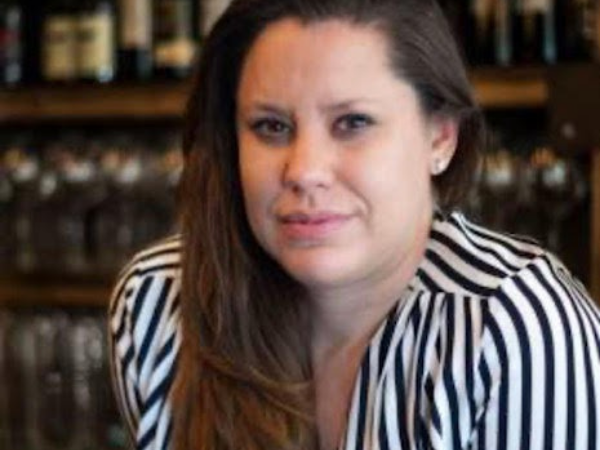 In the Upper East Side, one of New York's smartest neighborhoods, you'll find Kaia, a restaurant that is both a mecca for lovers of South African wine and a neighborhood meeting place. That it can be both owes a lot to Suzaan Hauptfleisch, its friendly, welcoming owner. Opened in 2011, it has established a reputation for quality and conviviality known well beyond this monied corner of Manhattan, a reputation that stood it in good stead when Covid-19 hit the USA early in 2020.
How was 2020 going before Covid?
"2019 was great! It's one of the strongest years we've had, in 10 years of Kaia. We were on track to do about 1.4 million [turnover] for the year. Kaia has always been steady but 2019 was particularly lovely. When COVID hit, it was a huge pivot for us. We didn't do too badly, considering, but it was a huge drop in sales. The year to date, I've fallen a little north of $200,000 sales, which is huge."
Did you have to lay off or furlough staff?
"[I employ] a total of 10 and two part-timers. I didn't lay anybody off. It's just not in my nature. Most people would just close their restaurants, but it's very difficult for me to throw in the towel. My staff are phenomenal. I've had ninety percent of them for more than seven years; people work for me for a long time, even the part-timers."
"I feel extremely responsible for them and for their livelihoods. And we just figured it out, you know. So it might come to bite me in the butt a little bit later, but, you know, we figured it out!"
What did you do when lockdown began?
"We were actually shut down on our 9th birthday, which is March 18th, which was a Sunday this year. We stopped serving at nine o'clock that evening. Monday, I couldn't sleep - I actually slept in the restaurant - and that morning I just sent out a text and said, 'You know what, I'm not sure what we're doing.' I had a big old depressed day, a crisis day, and at the end of that day, I said, 'Okay, let's figure this out."
"By Tuesday, the staff were tricking in, and we had meetings and figured out a bunch of ideas on how to keep Kaia going."
Did that include takeout?
"Takeout was actually an afterthought. We've always had takeout or delivery, but we're very busy in-house, so it's never taken off for us - but during COVID, we did quite well with it.
"But what we did that was very successful was a meal plan program, cooking for people in the neighbourhood. We did a weekly menu based on a different theme or different country. You could sign up for how many meals, and how frequently you wanted them. We did very well. It's still going. At the peak we were doing 8 to 900 meals a week, and now, around 350 meals a week, during a calmer COVID period. So it's been very successful."
"And my mom has been stuck in the US since October last year; she got sick during COVID right around the time she was supposed to fly home in early March. Then South Africa went into an immediate lockdown and we decided to keep her here. So we started a farmer's market inside the restaurant on a daily basis. And my mom is a great baker, so we started to sell a lot of cakes and cookie, too."
"So that's been our pivot. And through that, I've been able to pay my staff's rates. Their tips obviously fell 80 percent, but at least I could cover their rates, and at least I can make sure that there's food on the table for them and their families."
How well do you feel authorities in New York, New York state, the US, in general, have dealt with the situation this year?
"The governor [of New York State, Andrew Cuomo] and the mayor [of New York, Bill de Blasio] have spent too much time bickering, it's certainly not a good look. New York's numbers have been very low and small businesses seem to be an afterthought. It is sort of assumed, I guess, that the COVID rate just increases inside of a restaurant - but in my opinion, the whole industry is being brought to its knees with this response."
"And we're still not allowed to open inside for more than 25 percent. The amount of money that I had to reinvest in all these pivots, and then the expense of the outdoor seating … it makes me incredibly angry."
What have you done to make your outdoor space winter-proof?
"I just rigged a structure outside of Kaia. My kitchen staff bolted it up. I didn't hire a contractor because we didn't have any money for that. So we just built something out of plywood and two by fours and corrugated iron and polycarbonate sheet. And I'm just waiting for the next week or two, when somebody from the DOT or DOB is going to walk in and say, "This is over an inch," or, "This is under an inch," or "This is not correct."
"But I'm not bringing it down, because we won't survive without it. Nobody really wants to sit inside. And if it rains, it's miserable, nobody comes out. So we're very beholden to the weather, and I'm very much a winter person. The restaurant is extremely busy in the winter."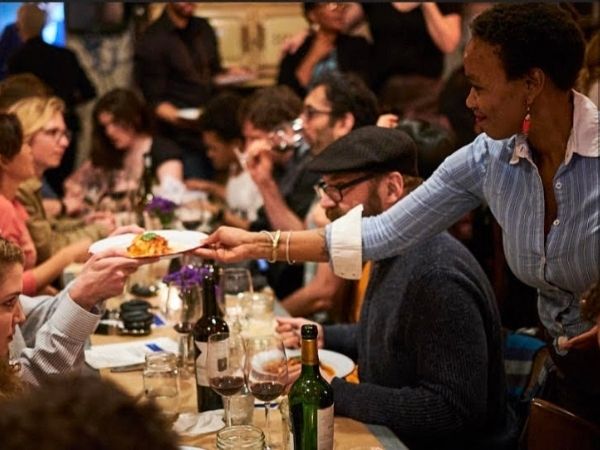 Has customers behavior changed since the lockdown ended?
"There's not really a difference in behavior. People are just a little bit more careful. Once in a while we get somebody that is extremely germaphobic, and then we just wonder 'why are you here?' - but we found a way to make people, especially our older crowd who come to Kaia every day for a glass of wine, comfortable. In the beginning, a lot of them were gloved up, but I think they kind of figured that wearing the gloves is the same thing as not washing your hands."
Are people ordering the same drinks as before?
"Kaia is a solid little place, and if you don't like something, you don't pay for it. I have about 60, 70 South African wines, all by the glass, and people taste before they buy it. I haven't particularly noticed any change. People trust us."
Are there any lessons you can draw from what you've been through?
"That I'm probably going to run for city council because I feel like there's not enough people on that task force that actually work in the industry. I do want to run for something in this city that has to do with restaurants and nightlife or labor. For a progressive city, New York is very regressive, and it just bothers the living nonsense out of me."
"I've also learnt that we're family and that we can get through anything together. I don't want to sound corny, but those things are true, you know? I've learned that I can pivot."
What's your view of the next six to 12 months?
"It's very difficult to know what tomorrow is going to bring. Our landlord has still not come to the table to negotiate. I can't pay rent. We're very worried about what is going to happen to us once the courts open. And I am not optimistic about seating outside, in Manhattan, in New York, in the winter."
"If we are still here, I'm actually looking forward to this summer. I usually dread the summer. But we have to be here and we have to be able to pay what we can. There's no such thing as market rate. We just have so many closures. Walking in New York City and just place after place, after place, after place, is just done. And it's just shocking. The residential rates have come down, but commercial rates are still ridiculous for the fact that we're in a pandemic. I can't understand it."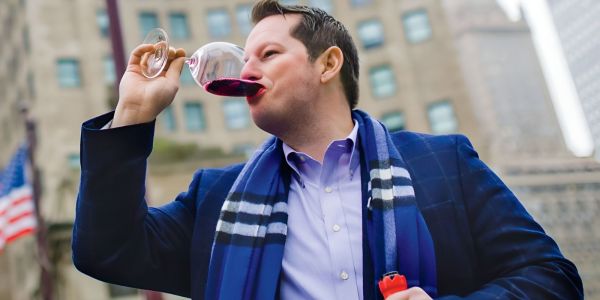 Interviews
Jon McDaniel on what makes a great sommelier, how sommeliers can create effective wine programs and how they can improve wine sales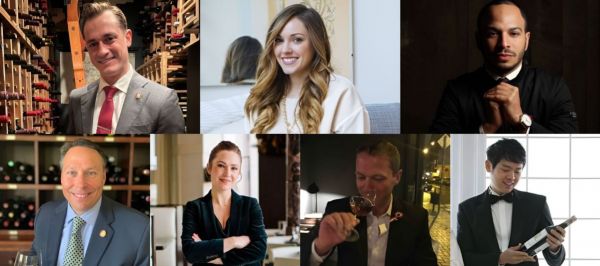 News
Top master sommeliers, sommeliers, wine directors and on-premise buyers of USA will gather in Chicago to judges wines at the 2024 Sommeliers Choice Awards, a leading wine competition benchmarking wines for on-premise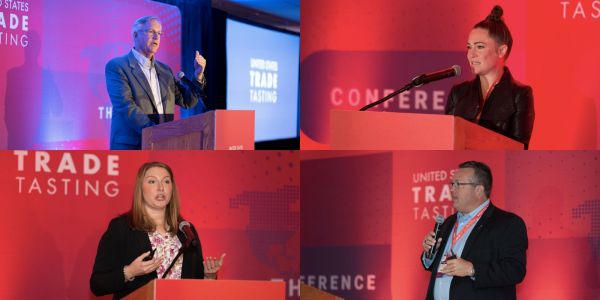 News
Mark Braver, The Fifty/50 Group; Michael E Klauer, Momentum Beverage Team: Jeremy Kruidenier, Wine and Spirits Distributors of Illinois and more take the stage at USATT 2023