9 Sommeliers in Latin America that Brands Should Work With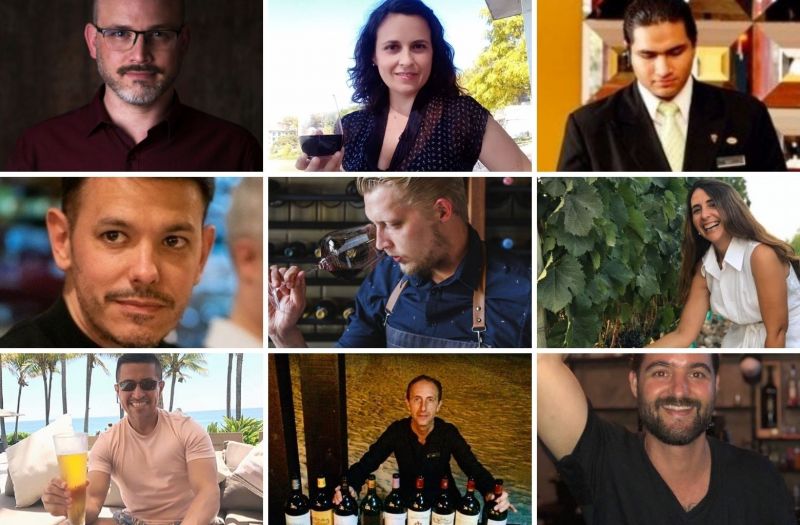 19/01/2022 Here are 9 of the most active and prominent sommeliers working in Latin America, whether in notable restaurants and hotels, importation and distribution or as wine-world influencers.
The depth and variety of Latin America's sommeliers matches its great geographic diversity, from Baja Mexico to Patagonia, an area encompassing both Northern and Southern Hemisphere vineyards, thriving metropolises, and abundant tourist destinations.
I can see, from a perch in Panama City, the trend of rapidly ascending quality in the Latin America food and wine scene, perhaps partially driven by Latinos who previously worked in the U.S. or Europe returning home; though another trend, seen in small part below, is Europeans moving to enrich what's happening in Latin America.
[[relatedPurchasesItems-32]]
In no particular order, I present the results of a recent survey of Latin American sommeliers:
1. Julio Cesar Kunz, Caxias do Sul, Rio Grande do Sul, Brazil
What do you get when combining a psychoanalyst, philosopher, food engineer, sommelier, and entrepreneur? Julio boasts extensive Western European wine industry experience including one Master's in wine marketing and administration and another in philosophy, a food engineering degree, sommelier certification, and training at the Centro de Estudos Psicanaliticos.
Julio is regional president of the Brazilian sommelier association, teaches wine courses, and acts as a wine consultant. His specialty is consumer behavior. His past includes living in Italy and completing the Origini Italia Program in Export and Entrepreneurship at the MIB Trieste School of Management, with a final project developed in Montalicino (SI), at Mastrojanni S.r.l winery - Grupo Illy.
He also directed marketing for a winery in Brazil, and got his master's from the International Organization of Vine and Wine (OIV - Paris), with a final thesis on teaching and consumer behavior. Julio is also a practicing clinical psychoanalyst, where no doubt his expertise in this area fortifies his knowledge of consumer behavior related to wine.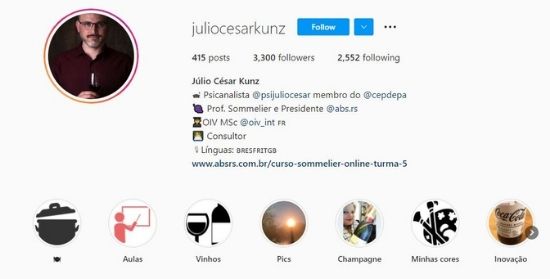 Connect with Julio Cesar Kunz on Instagram
2. Mariana Onofri, Los Sauces, Mendoza, Argentina
The Vines of Mendoza offers unique wine experiences, including at its resort and spa as well as through private vineyard ownership. As Wine Director, Mariana engages in a variety of undertakings, from guiding private vineyard owners in winemaking to wine selection and wine experience planning for the resort's Siete Fuegos restaurant and The Vines Tasting Room.
A certified sommelier, she previously worked at the acclaimed La Bourgogne restaurant in Mendoza and Uruguay and held internships in Napa and Pomerol. She works hand-in-hand with winery partners around the world to ensure that The Vines members' quality winemaking experience, Mariana also helps lead the on-site education program.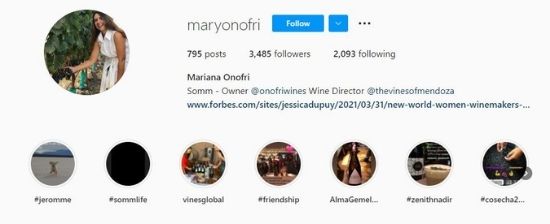 Connect with Mariana Onofri on Instagram
3. Luca Ballotta, Cozumel, Mexico
Having moved from Venice, Italy to Cozumel, Mexico after 20 years as a sommelier in his native land. Luca is now the head sommelier at Hotel Presidente InterContinental Cozumel Resort & Spa. He also teaches at the local chapter of the Spanish Sommelier School and ONSOM, the Mexican national sommeliers association.
His wine program features over 350 selections and has boasted the Best Award of Excellence from Wine Spectator for consecutive years. He counts among the most active wine communicators and educators in Mexico.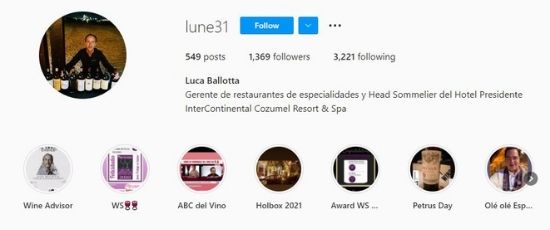 Connect with Luca Ballotta on Instagram
4. Aaron Alvarez, Riviera Maya, Q.R., Mexico
Aaron is the Head Sommelier at the Belmond Maroma Resort & Spa on Mexico's Mayan Riviera. He frequently publishes wine pairing techniques. His Belmond wine program features a vast selection of international offerings, and also he also specializes in showcasing the new generation of Mexican wines.
Aaron often hosts special wine dinners and even 3-day gastronomic events at the luxury boutique hotel amidst the beautiful lush jungle between Cancun and Playa del Carmen.

Connect with Aaron Alvarez on Instagram
5. Eduardo Nobre, Brasilia, Brazil
Combining the roles of chef and sommelier can lead to spectacular and innovative results, not only in terms of culinary delight but also business. Eduardo Nobre spent many years working in the wine industry in California.
His Clube IVV Swinebar in Brasilia combines a wine club, retail store, and restaurant. Eduardo creates paired menus in an exclusive ambiance. His is the first Wine Club in Brazil to have a physical store and a wine bar, but his business extends to online sales and wine education.
Reports say Swinebar is arguably the favorite bar for ex-pats in Brasilia but also caters to hungry and thirsty locals. Eduardo is active in opening new outlets and businesses.

Connect with Eduardo Nobre on Instagram
6. Bertil Levin Tøttenborg, La Paz, Bolivia
Bertil started at Bo Bech's Restaurant Geist in Copenhagen where he discovered a love of wine and eventually became Head Sommelier after formal training. He heard from multiple sources about Gustu in Bolivia, which showcases—in a social-entrepreneurial way--the abundance and variety offered by this geographically-diverse country, and this happens to include wine.
He moved to Bolivia in 2015. Gustu is part of a larger effort to revolutionize the Bolivian food scene, and although the restaurant only serves domestic wines and spirits, this means more than 3000 bottles from over 100 producers.
Bertil is also the restaurant manager and his efforts represent synthesis of refined European dining know-how with a cornucopia of Latin American ingredients.

Connect with Bertil Levin Tøttenborg on Instagram
7. Juver Aliaga Valles, Lima, Peru
Is a French-trained sommelier (Cordon Bleu), where he also worked at wineries in Champagne, Bordeaux, and Bourgogne between 2009-11.
He gained practical sommelier experience in restaurants in France and his native Peru before teaching wine and mixology at Cordon Bleu CENFOTUR. He current manages L'esprit du Vin Perù, a boutique importer and distributor.
Juver is frequently imparting wine experiences on social media and has written for Sommelier y Cocktail magazine.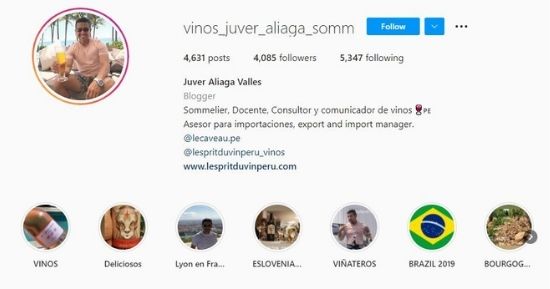 Connect with Juver Aliaga Valles on Instagram
8. Alejandro Iglesias, Buenos Aires
Born into a gastronomical family, Alejandro trained first as a financial adviser he started at the Argentine School of Sommeliers in 2004. In 2013, he launched Vinomanos.com, the first Argentine wine app.
He writes for Decanter and several Argentine wine publications and has taught about wines across Latin America. He also serves as the Executive Sommelier at Bonvivir, Argentina's largest wine club.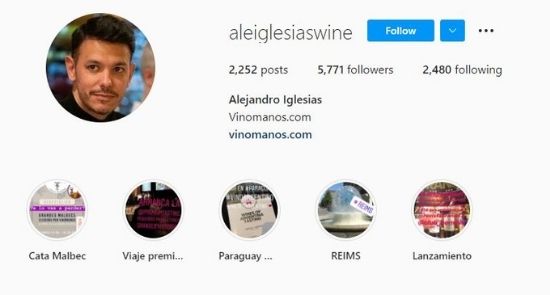 Connect with Alejandro Iglesias on Instagram
9. Leonor Soza de la Carrera, Montevideo, Uruguay
Chilean Leonor is the head sommelier of the appropriately-named Bar de Vinos of Montevideo (Uruguay). She boasts certifications from The Court of Master Sommeliers, the Association de la Sommellerie Internationale (ASI), and National Association of Sommeliers of Chile (ASCL).
Uruguay is a growing force on the international wine scene, and the bar is the public face of company that also imports wines from Argentina, France, Italy, and Portugal alongside showcasing outstanding domestic products. Leonor also has her own wine education and consulting firm, Wine Travesy.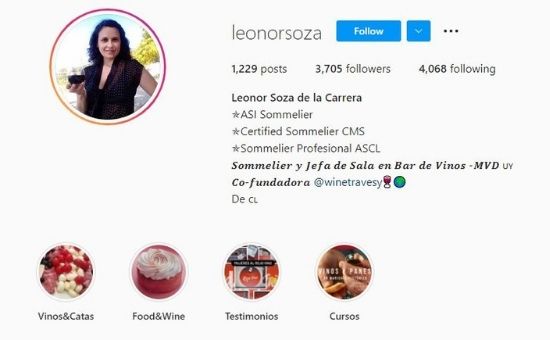 Connect with Leonor Soza de la Carrera on Instagram
---
Article Written By: Charlie Leary (李嘉立) PhD, MBA, CSWS, AWS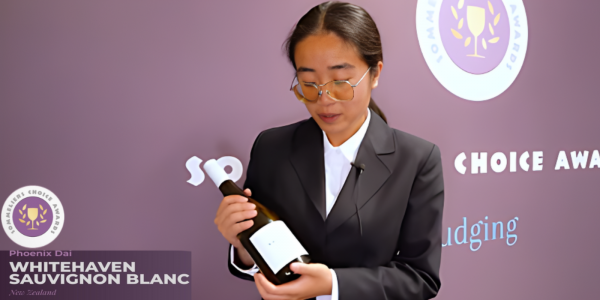 News
Elevate Your Brand: Exclusive Videos and Judges' Testimonials at Sommeliers Choice Awards 2024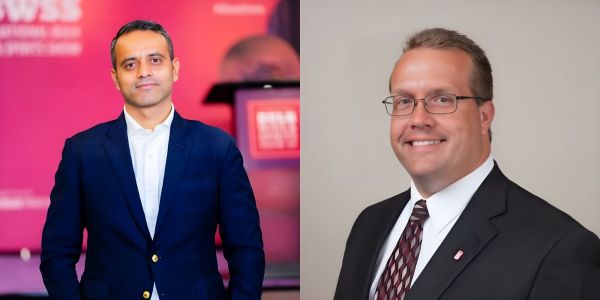 News
Attend this Q&A and insightful session on how beverage brands can develop sales processes to grow on-premise sales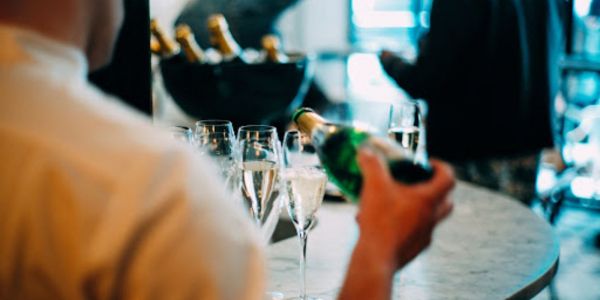 Operations and Management
Nurturing Talent and Expertise: Strategies for Retaining Sommeliers and Wine Waiters in a Challenging Wine Industry
South San Francisco Conference Center, 255 South Airport Boulevard, South San Francisco, CA 94080, United States
Register Now