Your Wine By the Glass Program: Selections, Pricing and Merchandising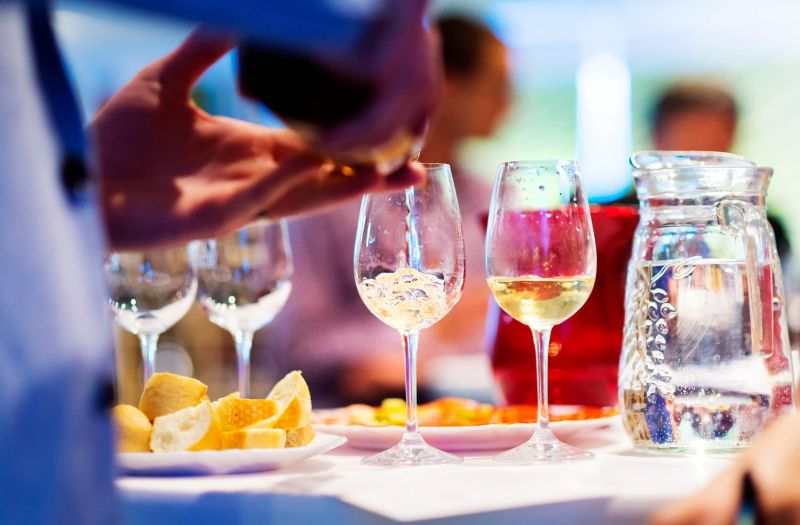 27/02/2021 Every time you open up a bottle to make a by the glass pour, you need to be thinking of ways to finish that bottle as quickly as possible.
Getting the wine by the glass (BTG) program right for your restaurant could be the key to its ultimate profitability. For sommeliers, the task is clear: come up with the best possible selections at the optimal pricing, and then apply some tried-and-true merchandising tactics to boost wine sales even more.
Selections
As a general rule of thumb, when it comes to wine by the glass programs, "less is more." In other words, instead of overwhelming restaurant patrons with an astounding variety of different wines, all from different wine regions and at a wide variety of prices, it's often best to maintain a core by the glass program of anywhere from 2 to 12 different wines. Any more than that, and you will be hard-pressed to make your BTG program profitable. Remember – every time you open up a bottle to make a by the glass pour, you need to be thinking of ways to finish that bottle as quickly as possible. So if you have 12 different BTG wines on your wine list, you are essentially going to be giving back some of your profits in terms of bottles that cannot be sold for their full value.
That being said, the simplest BTG wine program consists of just two wines – a house red and house white. You can think of those as the building blocks of your wine BTG program. From there, you can scale up to 2 reds and 2 whites (one house, one mid-priced or premium for each), or 4 reds and 4 whites, or 6 reds and 6 whites. As you add more wines to your BTG program, you also have more flexibility to add new varietals. For example, if you have 4 reds, you might carry 2 Cabernet Sauvignons, 1 Pinot Noir and 1 Merlot. If you have 6 reds, you might carry 2 Cabernet Sauvignons, 2 Pinot Noirs, 1 Merlot and 1 Zinfandel.
Most restaurants rotate their selections every 3 or 6 months, depending on how popular the wine BTG program becomes. Three months is enough time to see which wines are selling, and which are not. It's also a great way to observe the 80/20 Rule in effect. The 80/20 Rule says that 20% of the wines on your BTG menu will be driving 80% of your total BTG wine program revenues. It's your job to focus on the Top 20% and continually find ways to rotate in new selections for the other 80%. Being able to track these metrics and notice trends in the making will be crucial for future financial success.
Pricing
After coming up with your wine selections, it's time to think about pricing. Here, there is a time-tested rule of thumb that holds true for nearly any restaurant, regardless of size. This rule says that the cost of a single glass of wine should be equivalent to the wholesale cost of the entire bottle. Thus, if your restaurant was able to acquire a bottle of wine for $10, then it should charge $10 for every glass of wine poured from that bottle.
According to benchmark studies, the average cost of a wine offered by the glass is in the range of $8 to $15. A lower price than that will not carry high enough profit margins (i.e. you will need to find a supplier willing to sell you a bottle of wine for just $6-$7), and a price higher than $15 will also not be attractive from the perspective of the consumer. What this means is that your supply of wines for your by-the-glass-program should also be in the $8 to $15 per bottle range.
Given current estimates of price markups by retailers and restaurants, a $15 single glass of wine implies that customers are ordering some very expensive wines – as in a wine that retails for $25-$30 and that might be appearing on your wine list at $45, $60 or even $75 per bottle. While you might be able to make enough of these sales if you have a very deep-pocketed clientele, it's probably best to aim for wines priced in the middle of the $8 to $15 range in order to optimize sales velocity. Your by-the-glass wines should be some of your most popular wines, simply because you don't want to be storing half-empty bottles of wine for long periods of time.
Merchandising
Where you can get really creative with your wine by the glass program is merchandising. This term simply refers to steps that you can take to improve the attractiveness of the wines appearing in your BTG program. Over time, for example, sommeliers have found that the so-called "sweet spot" of any menu is the top right corner or top left corner. This is the part of the menu that the eye is drawn to naturally, so it's perhaps no surprise that any content found in these areas will get the most attention. Even on a crowded food menu, the careful placement of details about your by the glass program in these prime locations could do wonders for your restaurant's wine sales.
You can use other visual clues – such as framing or boxing the names of wines – in order to highlight them even further to the customer. Some restaurant patrons, for example, might assume that you just have a single house red and a single house white. If you can frame or box a selection of BTG wines, you can highlight much more diversity and flexibility and encourage them to order a glass.
Another way to merchandise wines on your BTG list is by simply providing a detailed description of each wine. Instead of just listing an entry like "Sonoma Pinot Noir," you might want to include the brand name of the wine or the name of the winery, information about the grape varietal, a description of the wine region, or a summary of the flavour, aroma or taste of the wine. A Cornell University study has found, for example, that simply including a description of a food or drink item can lead to 30% higher sales and increased guest satisfaction. So why not include terms that help to guide a restaurant patron, such as "oaky" or "buttery" or "fruity" or "crisp"? Just a short description like this might boost its sales by as much as 30%!
Table tents are another option for merchandising by the glass wines. The goal of each table tent is not to list every wine in your program – it's to alert diners to special deals on by the glass wines or to highlight standout wines that might complement a special seasonal dish. Of course, a lot depends on the type of restaurant and clientele. A couple dining out at an upscale, white tablecloth French restaurant in Napa Valley, for example, might not look favourably on a cardboard table tent promoting a special markdown value on Cabernet Sauvignon. But there's evidence to support the notion that table tents really work. Cornell University, for example, found that table tents can boost sales by as much as 50%, simply by making by the glass wines top of mind for diners.
Running special promotions is another way to boost the attractiveness for restaurant patrons. Happy Hour promotions designed to pull in local office workers, for example, are a very effective way to merchandise wines. Building on this idea, one new trend is the Last Night Happy Hour, which appeals more to couples, students and young business executives. They might not be ready to start drinking wine at 5:00 in the evening, but a few hours later, such a promotion might sound very enticing.
And, of course, you can use wine tasting and wine education events to raise the profile of your by the glass wine program. The best events, though, are designed to be intimate events and not mass-produced events. A good rule of thumb here is that inviting no more than 20 guests is a great way to maximize the experience for everyone involved, giving everyone a chance to try all the wines and to interact face-to-face with the sommelier (or other guest speakers at the event).
Continually refine selection, pricing and merchandising
As customer tastes and preferences change, you will need to adjust your wine by the glass program accordingly. For example, some wines come into and out of favour, and it's up to sommeliers at restaurants to stay ahead of these trends. At one time, Shiraz was all the rage, and many restaurants raced to add a Shiraz selection to their by-the-glass program. But that's no longer the case, as wine drinkers have moved on to Prosecco and other wines.
That's why it's important to rotate wines every few months. You want to be focusing your efforts on the wines that are selling the best and finding ways to replace the others. If you have priced your wines appropriately, and if you have spent some time thinking about clever ways to merchandise these wines, you should not have any problems coming up with a by the glass wine program that is a big hit with restaurant patrons.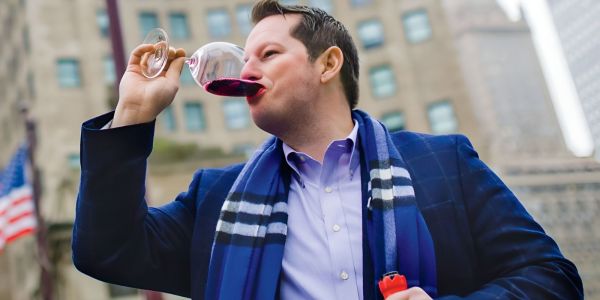 Interviews
Jon McDaniel on what makes a great sommelier, how sommeliers can create effective wine programs and how they can improve wine sales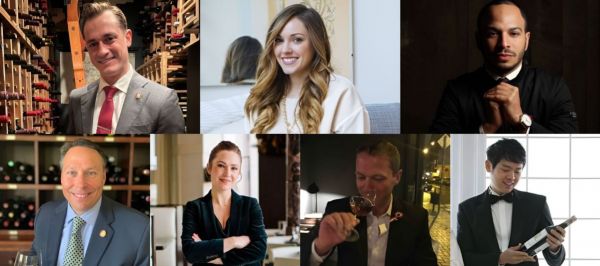 News
Top master sommeliers, sommeliers, wine directors and on-premise buyers of USA will gather in Chicago to judges wines at the 2024 Sommeliers Choice Awards, a leading wine competition benchmarking wines for on-premise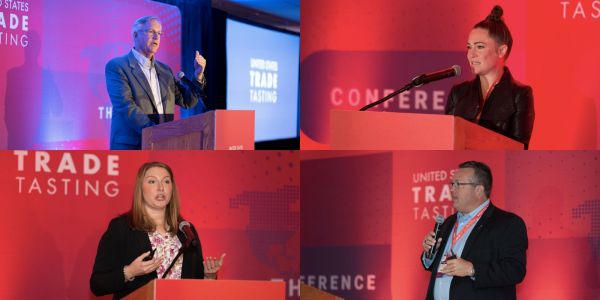 News
Mark Braver, The Fifty/50 Group; Michael E Klauer, Momentum Beverage Team: Jeremy Kruidenier, Wine and Spirits Distributors of Illinois and more take the stage at USATT 2023