The Role of the Sommelier in Menu Planning and Food Matching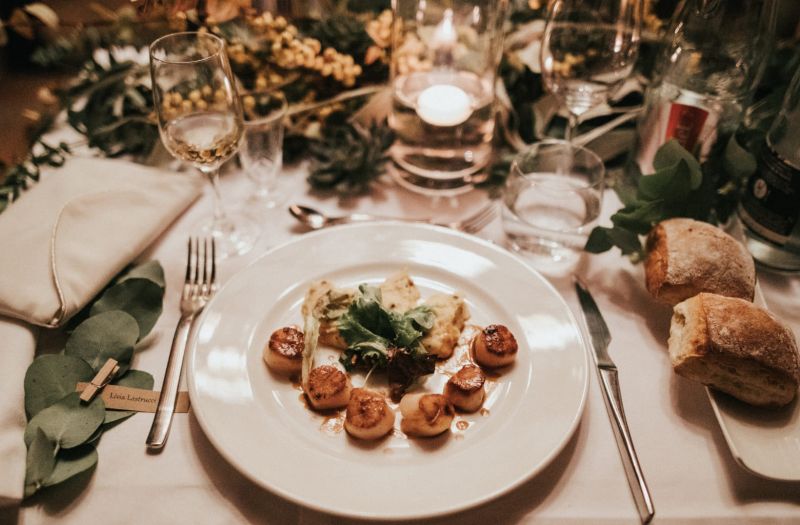 03/01/2019 Good food and good wine on their own are pleasurable, but when they come together, it can create an unbelievable experience.
The sommelier and the chef as a team… the sum being far greater than the individual parts… the combination of knowledge and experience that goes to create magical food and wine experiences that enhance guest satisfaction and bottom line results.
It's a truism: the best dining experiences really only come from teamwork.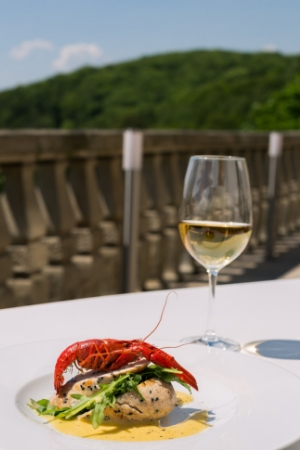 Good food and good wine on their own are pleasurable, but when they come together it can create an unbelievable experience.
Only when the sommelier, the chef (and, indeed, the restaurant manager) combine their knowledge about food, their experience of ingredients combinations, and their awareness of wines and beverages can the magic of a great dining experience really come about.
Whilst there may be overlap in the skill sets of each, it's actually working together that's more important than the individual roles. It's all about guiding clients to ensure that everyone will taste both the food and the wine in the best possible manner so it can be best appreciated, with the sole objective of heightening the guest experience, working for a common result – perfection – and putting into practice the commercial mantra that customer satisfaction is the prerequisite of business success.
For the sommelier, there's not only a requirement for a profound knowledge of wines, but a real understanding of foods and cuisines from different countries in order to suggest complementary food/wine combinations.
For the chef, the sommelier can offer feedback on dishes because they taste food slightly differently, tasting only with the tongue, whereas the chef may be more interested in a particular technique or special ingredient.
For the sommelier, the chef can help in removing any preconceived ideas about a wine because they are less likely to have read about it, or seen the label, so can provide a valuable and honest reaction, and offer an unbiased opinion.
With guest satisfaction in mind, most sommeliers don't wait until service to get involved with the menu and the wine and working with their chefs is a given… and chefs help the pairing process by taking wine into consideration when they're creating dishes.
For general pairings, there's collaboration to taste new dishes and then select wine options that best complement the flavors. For tasting menus, it's very much about working together to see which pairings work best with each dish, as well as what makes sense for the overall menu – even down to the sommelier suggesting shifting the order of dishes so that they flow better in conjunction with the wine, at the same time as better reflecting a dish's inspiration.
Wine and food pairing theory says wine should be treated just like food as it also has flavor, weight, aftertaste, structure and nuance. Fortunately for us all, however, wine and food pairing is as much art as it is science.
The guiding principle in all this is to ensure guests are able to taste both the food and wine, with each complementing the other. This is not to say that, whilst some wines are amazing with food, some wines are also wonderful by themselves – it's can simply be a matter of the right time and place (and that's got less to do with science than emotion).
We're all individuals, and our palates and personal tastes are unique, too. As such there really are no absolutely hard and fast rules when it comes to which wines go with which foods. However, there are a number of guidelines that balance flavors and can help create a great taste experience that can enhance the guest dining experience.
All this requires some thought regarding balancing the overall strength of the flavors. So, as a rule of thumb, delicate wines go with delicate dishes, and bold wines go with bold. Then there are wines and dishes that can mirror or contrast.
All wines contain some degree of acidity, with those with higher levels usually described as clean and refreshing, or crisp and sharp, or tangy, or simply mouth-watering. Those with less acidity are described as smooth, rounded, soft, silky, or rich.
Contrasting higher acidity wines with meals containing cream are particularly well suited, with these acting to soften any wine, so rich-tasting dishes will feel less heavy and cloying on the palate.
Mirroring wines and dishes can also create a heavenly tasting experience. For example, matching an opulent white wine, like a creamy, lightly-oaked Chardonnay, with a shellfish dish, such as lobster.
In actual fact, this particular dish also works superbly well with a contrasting dry estate-bottled German Riesling, or a crisp Sauvignon Blanc, or a dry sparking wine – so either mirroring or contrasting is always worth experimenting with as both can create a memorable guest experience. It's here that a prix fixe menu, or a tasting menu, allows a sommelier to showcase their knowledge of wine and the skills of the chef's food, providing guests with wine styles and varietals by the glass that they may have never tried before, with the opportunity to really heighten the whole dining experience.
Wines with a higher tannin content can very often taste fairly astringent on their own, but, when matched with red meats and game, especially those with a rich, reduced gravy, or buttery or high cream content sauces, and when accompanying cheese-based dishes, will appear much softer and fruitier (this happens because, technically speaking, the compounds in the tannins in red wine link with fat compounds and work together). This creates a wonderful opportunity for the sommelier to provide the best suggestions from a range of red wines, from big and bold, to ripe and fruity, to lighter and more elegant, with the objective of adding interesting and different dimensions to a dish and, as always, bringing out the best in terms of both the wine and the food.
Sweet, often called dessert, wines very definitely play their part, too, and can add real character to a dish. It's not necessary to just think dessert however, because they can go superbly well with a starter such as a goose liver pâté (this also benefits from a sweet chutney accompaniment) or a fine dessert, such as a fruit tart, as well as being an ideal accompaniment to blue cheese. It's really only necessary that the wine is sweeter than what it accompanies to properly deliver its innate punch. Slightly sweet wines can also be a magical pairing with Asian foods.
There's a commercial side to all this art and science, too, and guest pleasure should come with a price tag that reflects what is a heightened experience – and one that makes a solid contribution to the bottom line. It is worth bearing in mind that with staff and waste costs high on the food side the wine list makes a significant, if not dominant, profit contribution to many restaurants.
At the end of the day, creating wonderful meal ideas is about making (more) money for the business by pricing the wine and food experience appropriately. Whilst it may indeed be that an establishment earns its reputation in the first instance from its food, it's also true that the wines complete the guest package, whilst adding significantly to the take through margins of 300%, 500%, and more.
So as well as complementing, and enhancing, the food, along with the guest experience, the skill of the sommelier – and the essence of their role in the business – is to add value in this very real sense: and it's the teamwork between the sommelier and the chef that works to make the strongest contribution to the bottom line.
About the Author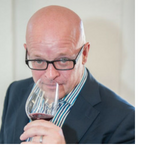 The article is contributed by Alistair Morrell, Wine Inspector, wine industry consultant, journalist and, commentator. Over 30 years as a wine business professional, Alistair shares his global knowledge, network, and experience of growers, importers, distributors and buyers.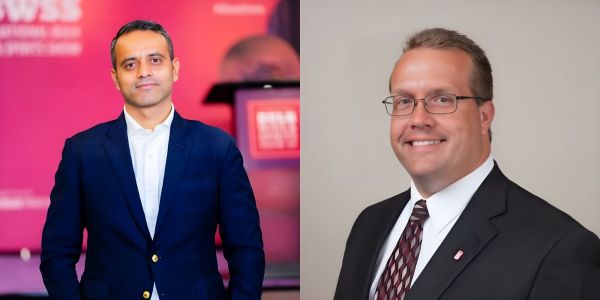 News
Attend this Q&A and insightful session on how beverage brands can develop sales processes to grow on-premise sales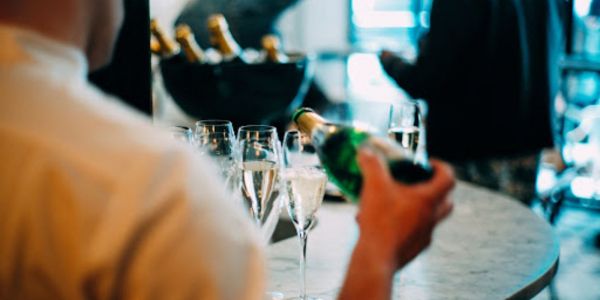 Operations and Management
Nurturing Talent and Expertise: Strategies for Retaining Sommeliers and Wine Waiters in a Challenging Wine Industry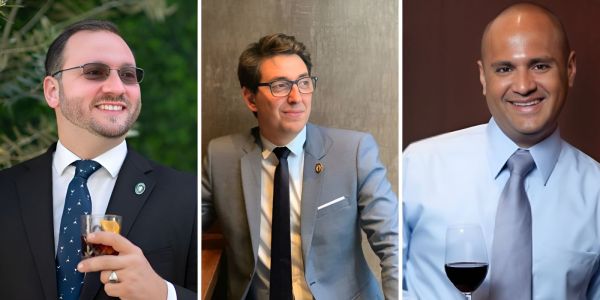 News
Sommeliers Choice Awards is pleased to share that Mark Guillaudeu MS, Jeremy Shanker, and Serafin Alvarado as its judges
South San Francisco Conference Center, 255 South Airport Boulevard, South San Francisco, CA 94080, United States
Register Now