Top 10 Cabernet Sauvignons To Drink in Your Favorite Restaurants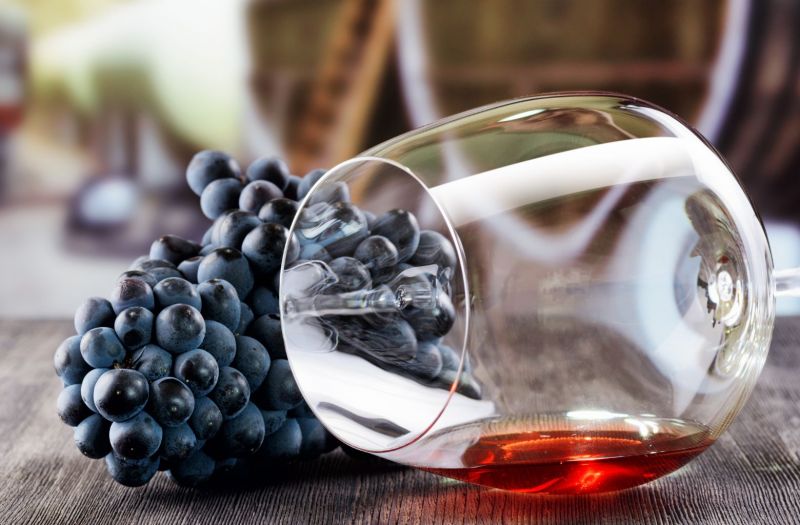 29/07/2022 Here's a list of Top 10 award-winning, outstanding Cabernet Sauvignons to drink in your favorite restaurants today.
Originated in France, Cabernet Sauvignon is a beloved grape varietal in the world. It is also one of the most planted red wine grape varieties and a top performer across France, Italy, Spain, Australia, Argentina, Chile, New Zealand, and the USA.
It is planted in nearly every major wine-producing country as an easy-growing variety. The thick skin and its ability to flourish in different climates make it more versatile to grow in different regions. As a result of accidental breeding of Cabernet Franc and Sauvignon Blac, Cabernet Sauvignon is a stunning wine. It is often a favourite to winemakers because of its powerful presence in blends.
The grape variety is known for the intense black fruit and green pepper aromas and is an important variety in Bordeaux blends. Cabernet Sauvignon is now doing well across the US- from the Central Coast to the Napa Valley, dominating the wine lists of restaurants. Here we list some of the best Cabernet Sauvignons which deserve to line up on the top shelves!
Ehlers Estate 1886
Image source: Ehlers Estate 1886
If you want to taste the perfect blend of aromas, flavors, and structure, this is it! The Ehlers Estate 1886 is a flagship wine for Ehlers Estate sourced from different blocks with four clones of Cabernet Sauvignon in this particular blend. Ehlers Estate 1886 won a Double Gold, Wine of the Year By Varietal, Wine of the Year, Wine of the Year By Country, and Red Wine of the Year Award at the 2022 Sommelier Choice Awards.
The wine is a brilliant balance of dark fruits and oak notes, having firm tannins by a chocolaty finish. You can expect concentrated notes of juicy blackberries, bay leaf, licorice, thyme, cedar, and leather. It has long-lasting flavors of cassis, spices with mineral after taste, and a silky finish.
Monvitis Cabernet Sauvignon 2019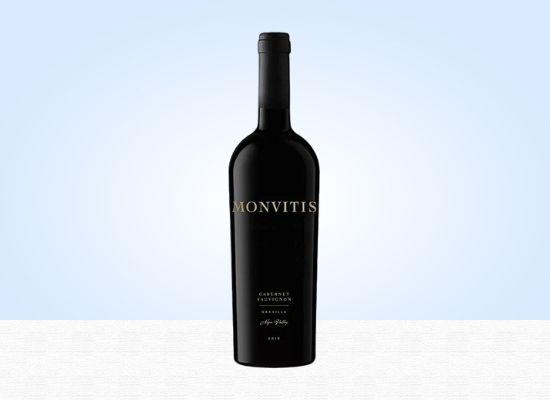 Image source: Monvitis Cabernet Sauvignon 2019
Produced by Monvitis is a family-owned and operated winery in the Napa Valley and North Coast. At Monvitis, they make artisanal wines with minimal intervention, and this is a limited production Cabernet Sauvignon. These handcrafted wines are smooth and exhibit a beautiful balance.
With the complexity of layers, they offer hints of oak and vanilla. You'll find a lovely concentration of chocolate with the texture of black fruits and succulent tannins. The wine opens the blueberry and blackcurrant aroma, leading to cocoa, lavender, and cigar box. This full-bodied wine is fruity on the palate and is complemented by mouth-watering acidity.
Shottesbrooke Reserve Series Punch Cabernet Sauvignon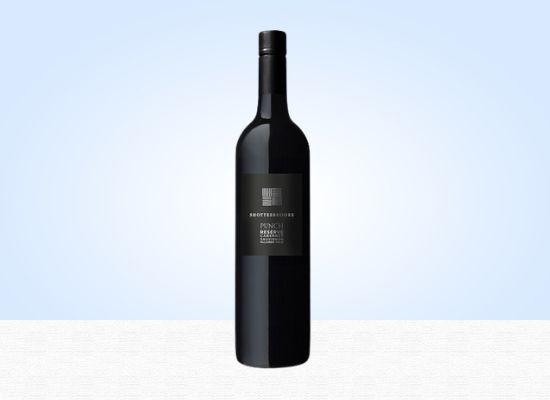 Image source: Shottesbrooke Reserve Series Punch Cabernet Sauvignon
It is a step up from a regular Cabernet Sauvignon. The Reserva Series denotes wines of special character and are only released in years of outstanding quality. The wines from McLaren Vale are known for their ageing potential and elegance.
This full-bodied wine is surprisingly simple yet elegant, with bold plum flavors and a strong finish. It has attractive aromatics of roasted peppers, cassis, and tobacco, giving a thin mouthfeel and a crisp finish.
Ehlers Estate Jean Leducq Cabernet Sauvignon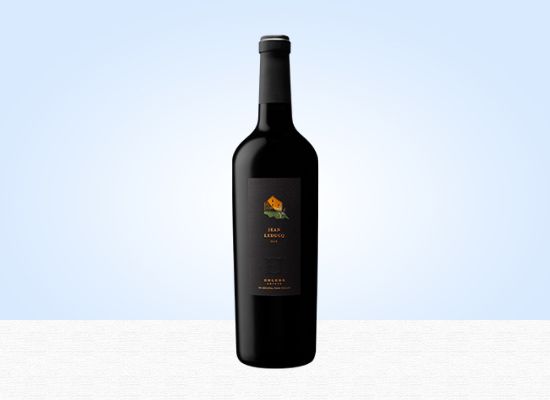 Image source: Ehlers Estate Jean Leducq Cabernet Sauvignon
This is a 100% Cabernet Sauvignon and 2018 was a perfect vintage from a weather point of view. As the wine name suggests, it is as bold as Jean Leduq. The wine is expressive and focuses on good fruit flavors and color with deep layers of garnet-purple.​​ The acidity is refreshing, letting you enjoy the wine.
On the nose, it shows minerality, wild blackberries, dark cherries, meaty smokiness, and spices. On the palate, it is very dry and fruity, with dark chocolate, licorice, and dry herbs. This wine has good aging potential and can be aged for 15-20 more years.
Stagecoach Vineyard Cabernet Sauvignon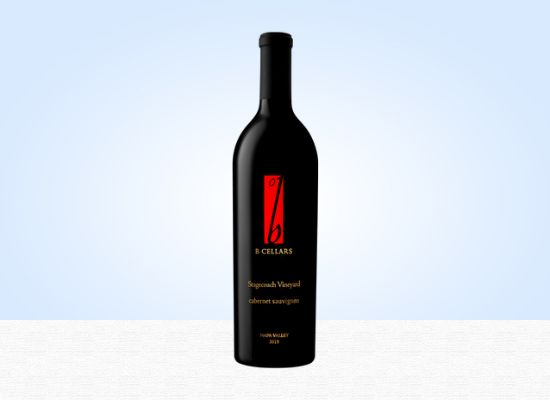 Image source: Stagecoach Vineyard Cabernet Sauvignon
Stagecoach Vineyard is famous for its dramatic terrain and rolling hillsides. It also holds a long-standing reputation for exceptional wines.
Stagecoach Vineyard is a coveted Napa Valley vineyard that is now one of the largest contagious vineyards in Napa Valley. They currently sell grapes to over 90 vineyards, with more than 30 wineries bearing the Stagecoach wine label. They are a result of the finest luxury wines that wine critics recognize.
[[relatedPurchasesItems-41]]
The wines exhibit richness and intensity and can be drunk when young. The fruit flavors are ripe and are combined with earthy notes and hearty spices, tobacco, black pepper, and dried olives. It is what they call the "mountain fruit" that makes the Stagecoach a benchmark name.
Hoosegg Double Happy Cabernet Sauvignon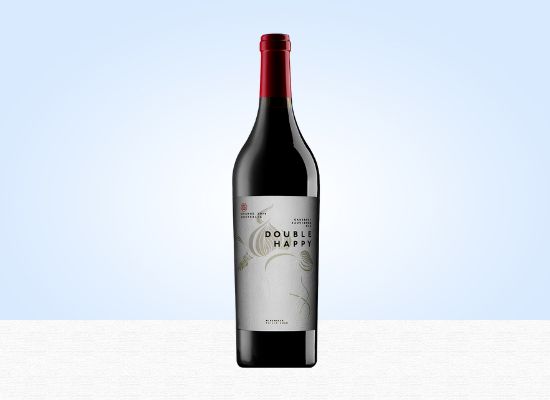 Image source: Hoosegg Double Happy Cabernet Sauvignon
This wine is an example of what a classic vibrant wine is supposed to be. Double Happy wine by Hoosegg is elegant, intense, and complex. Try this cabernet to get balanced flavors of violets, dried red roses, blackcurrants, and cranberries.
This elegant wine gives a gracious mouthfeel and joyous bright ripe fruit length with cedar and red fruits. On the palate, it is rich and quite powerful with abundant fine-grain tannins. It is clean and layered with complex fruits, dark soy, and herb stalks soft finish. It is an ultra-classy wine with poised tannins.
Ehlers Estate Cabernet Sauvignon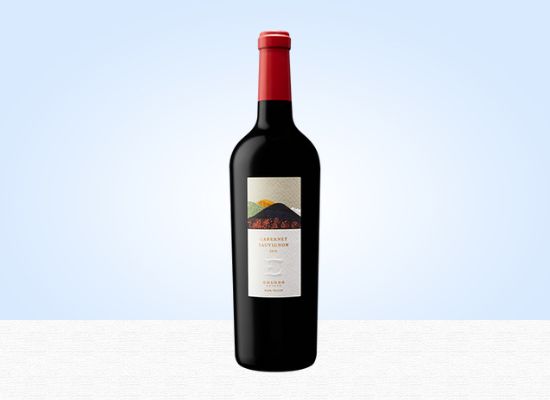 Image source: Ehlers Estate Cabernet Sauvignon
Get your hands on this wine to taste the absolute representation of the wines from Napa Valley. Cabernet Sauvignon and Cabernet Franc dominate this blend with Cabernet Sauvignon selected from Howell Mountain and Napa vineyards. The wine is blended with 20% Cabernet Franc and contributes to the violet aromatics and a lasting tease of chocolate. This wine is a nearly perfect vintage to taste the fabulous Cabernet Sauvignon.
With the deep purple, you will find concentrated aromas of blackberries and mineral notes of graphite and smashed rock, cedar, cassis, and dry herbs spice mix. It is a full-bodied wine with a great mouth feel of firm tannins.
Beresford Limited Release Cabernet Sauvignon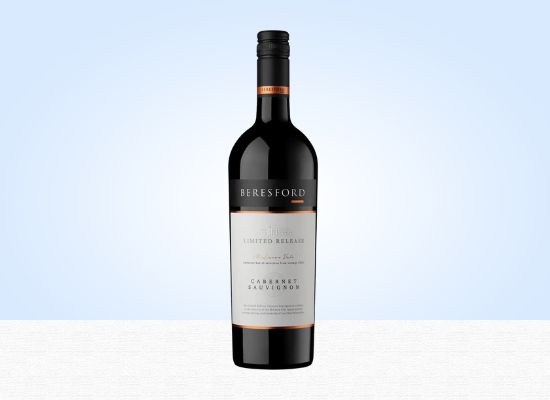 Image source: Beresford Limited Release Cabernet Sauvignon
It is the best parcel from the best vineyards of Beresford Estate. The limited-release wine is produced in small batches and matured in bottles.
Bright and young, this wine shows red berry flavors and is medium-bodied on the palate. This limited release is vibrant and juicy on the palate, presenting a perfect structure a Cabernet can have. The acidity is balanced with hints of cigar and cedar on the nose. Dark fruits of black cherry and currant, subtle mint supported by pepper, clove, and light spices, enjoy this wine now or age for some years.
Alpha Crucis Titan Cabernet Sauvignon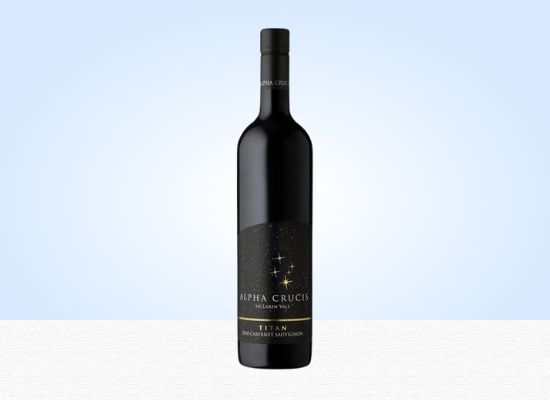 Image source: Alpha Crucis Titan Cabernet Sauvignon
Alpha Crucis serves the region by producing rich and concentrated wines from McLaren Vale, known for its opulent and intense wine. Chalk Hill is one of the premier wineries owned by the Harvey family, where grape-growing heritage dates back to six generations. The vines here are century old and still bear fruits.
Rich and powerful is how we can describe this wine. Dominated by plush, plummy fruits, it is dense and impenetrable on the palate. It has the aromas of dark berries, plum, spice, perfume, violets, and dark chocolate. It is rich and concentrated on the palate with spice, dark chocolate with a hint of coffee, and a long but smooth finish.
Tintara Reserve Cabernet Sauvignon
Image source: Tintara Reserve Cabernet Sauvignon
Tintara expresses the remarkable region- McLaren Vale and is a fantastic varietal wine with fine expressions of the soil it grows in. This wine serves wonderful complexity and shows crimson to purple color and a good style. You can expect a perfect tannic profile which you can get from a cabernet and some sneaky juicy notes.
Slightly more alcoholic, this wine is big, with earthy, dark, blackberry jam on the palate. The tannins are soft with low acidity resulting in a creamy texture to go along with the flavors of cassis and dried spices. Black and burnt, caramel, charcoal, and a hint of roasted peppers make for a dark and fruitless wine, finishing with earth and tobacco nuances.
Durvank Naik, Content Writer, Beverage Trade Network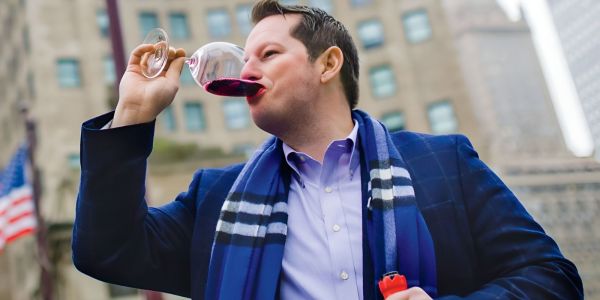 Interviews
Jon McDaniel on what makes a great sommelier, how sommeliers can create effective wine programs and how they can improve wine sales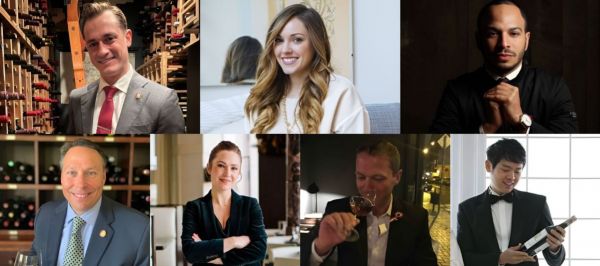 News
Top master sommeliers, sommeliers, wine directors and on-premise buyers of USA will gather in Chicago to judges wines at the 2024 Sommeliers Choice Awards, a leading wine competition benchmarking wines for on-premise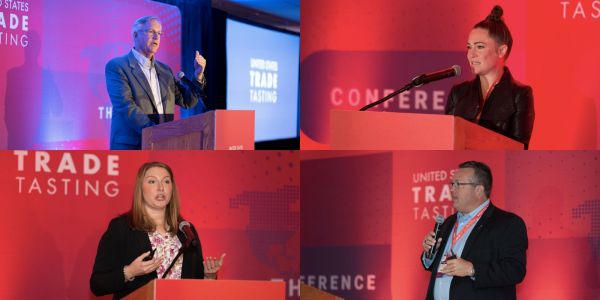 News
Mark Braver, The Fifty/50 Group; Michael E Klauer, Momentum Beverage Team: Jeremy Kruidenier, Wine and Spirits Distributors of Illinois and more take the stage at USATT 2023