Making Wine Inclusive,CEO of The Hue Society-Tahiirah Habibi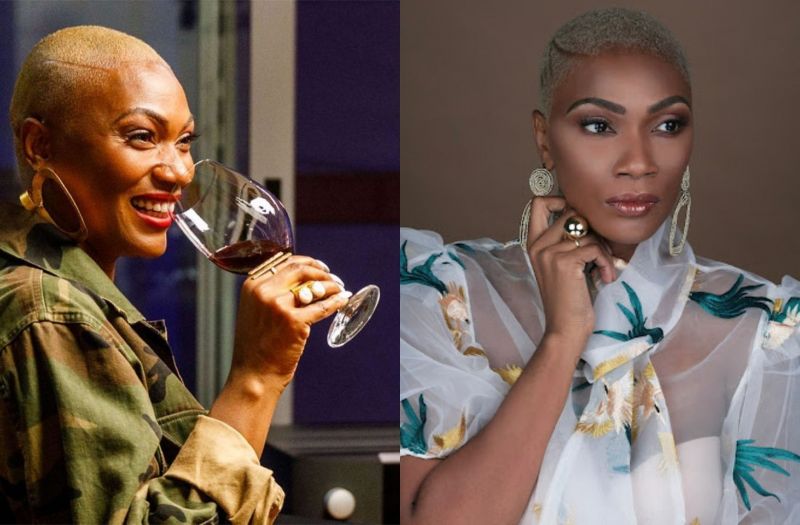 07/03/2022 We had a conversation with the Founder and CEO of The Hue Society, Tahiirah Habibi, where she discussed how she evaluates a wine program, who according to her is a good sommelier, and how she empowers the black community through wine.
Tahiirah Habibi is the Founder and CEO of The Hue Society, a community built to celebrate the African American heritage in the wine industry and empower Black and Brown consumers and brands. Tahiirah fell in love with wine when she was a college student at Penn State University and began to work in restaurants to learn more about wines soon after graduating. She had a clear vision of being one of the best sommeliers and representing her community in the world of wine. She opened St.Regis, Bal Harbour in 2012 and later moved to leadership positions in some of the top hotspots for wines in Miami. Having the vision of empowering the wine culture in the African American community, Tahiirah founded The Hue Society in order to tackle the lack of diversity in the wine industry. Currently, she is one of the most celebrated female sommeliers in the United States, featured in the top wine magazines, and is the first Black Woman on the cover of Wine Enthusiast. She co-founded The Roots Fund in 2020 to help the community with financial support with scholarships and mentorship and she is also the CEO of Sipping Socials Wine Consulting, creating wine programs, personal cellars and elevating wine drinking experiences.
[[relatedPurchasesItems-41]]
Tell us a little bit about yourself. How did you begin your career and how did you progress into this role?
I'm a Philly native but my career blossomed in Miami where I opened St.Regis, Bal Harbour. After a few years working in various leadership positions in select restaurants, I decided I wanted to be an entrepreneur. I wanted to focus my skills on giving back to the Black community which was vastly underrepresented. I launched The Hue Society in 2017 as a communal space where people would safely get the tools and resources they needed to learn about wine. At the time nothing like this existed, today we are a global entity with one of the best wine festivals in the nation.
Define your role and the tasks involved in your role
I'm the founder and CEO. Within that, I have created an organization that is dedicated to creating access and resources for the wine community. I implement national tastings, run educational seminars, create partnerships, event planning, oversee the brand development, select wine partners, blog posts, podcasts....lots and lots of meetings!
If not a sommelier, what else would you have been?
A talk show host, which I'm working on this year!
What questions would you ask the restaurant owner before you plan your wine sales growth strategy?
What's the menu? What's the theme of the food? What's your main demographic?
How can suppliers work with you to drive sales?
We have a great marketing program. We have chapters all across the country that are enriched with key demographics. I also create tailored events and dinners for brands. Our annual Wine & Culture Festival is a brilliant way for brands to get in front of our audience.
What are the three main things you focus on daily in your role?
1. Community building
2. Partnerships
3. Wine tasting / Seminars
What are the points you look at when selecting a new wine for your wine program?
Is it worth the price? Is it equitable, does it fit the current theme of events?
Define a good sommelier and what qualities you would look for when hiring one?
A good somm is one who is knowledgeable but teachable. Smart but not condescending, and personal so the guest feels at ease. They listen and not just try to sell.
What do you look for when you have to evaluate the effectiveness of a wine program?
Is the portfolio diverse? Are the wines valuable? Are you choosing producers that are good to the people around them? Will it produce an ROI for the guest and the program? We have to include humanity in these evaluations.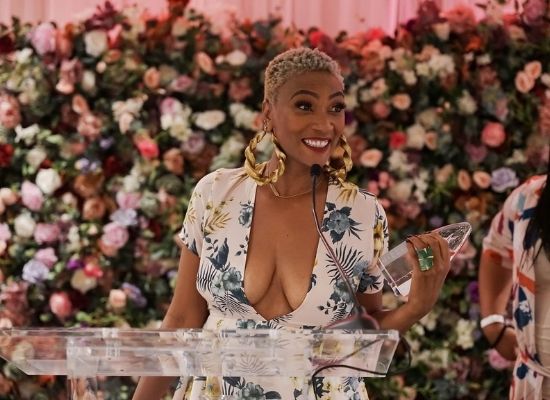 Tahiirah Habibi at Roses and Rosé Awards Brunch
Source: Instagram / Tahiirah Habibi
If you had to pick one red and one white wine as your personal best, which wines would they be?
A red would be Pinot Noir (Dujac) and almost any Italian white
Wine involves a lot of storytelling, what's your go-to wine story?
McBride Sisters! They have such a fascinating story. Andre Mack as well.
Is Price = Quality in Wines? What's a value-for-money wine that you would recommend?
I don't believe price equals quality. I believe land and technique equal quality. Spanish and Eastern Euro wines are of great value.
What price points are hot for your customers?
$20-$65
The best and worst part of your job
The best part is seeing the value and growth my work adds to other people.
The worst part is that it can be time-consuming and inconvenient working in so many time zones.
Any favorite food and wine pairing suggestions?
Anything with Acid and Acid, bubbles and fries, tacos, and Chenin blanc
Which varietals or countries are in demand these days for your business?
Roses are always big business around here but geeky wines with some nuance rule.
Favorite Song, Podcast, and Book
Fav Song is India Arie's "I Choose"
The podcast is my own "With Love, Habibi"
Book- "All About Love" by bell hooks.
Source: The Hue Society
Interviewed By Prithvi Nagpal, Editor & Sommelier, Beverage Trade Network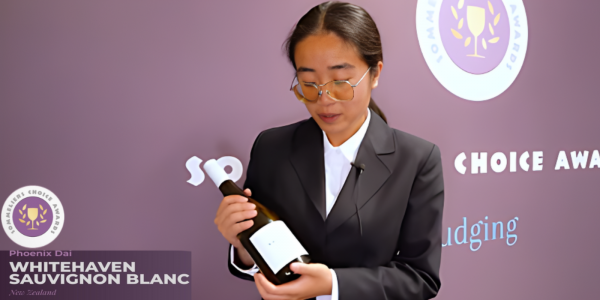 News
Elevate Your Brand: Exclusive Videos and Judges' Testimonials at Sommeliers Choice Awards 2024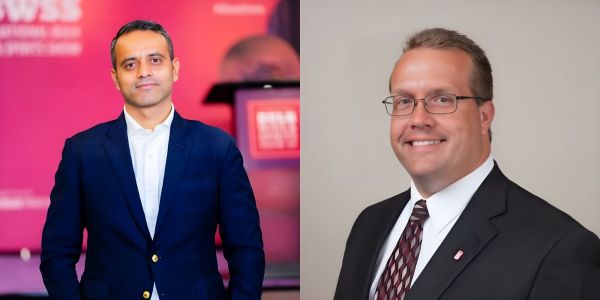 News
Attend this Q&A and insightful session on how beverage brands can develop sales processes to grow on-premise sales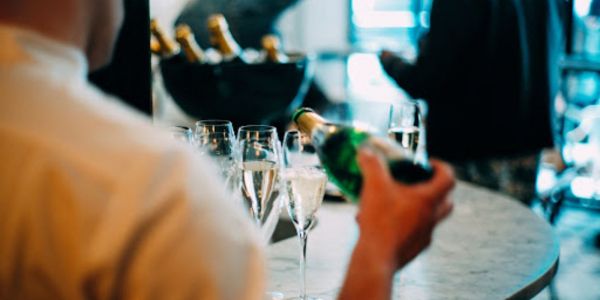 Operations and Management
Nurturing Talent and Expertise: Strategies for Retaining Sommeliers and Wine Waiters in a Challenging Wine Industry
South San Francisco Conference Center, 255 South Airport Boulevard, South San Francisco, CA 94080, United States
Register Now