10 Most Expensive Aged Wines in the World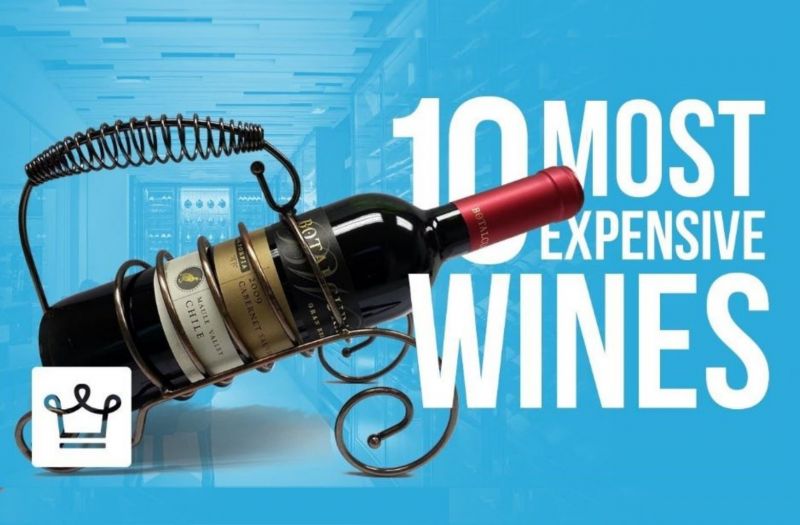 27/05/2022 Check out the 10 most expensive and vintage wine bottles in the world.
When it comes to wine, there is no limit to the thrill of owning something that is rare, expensive, or truly one of a kind. It is a unique product that not only becomes better with time but also becomes more valuable and expensive. And the one thing that always remains unchanged is the people who are ready to buy it.
[[relatedPurchasesItems-41]]
If you are a wine enthusiast, here's a list for you that highlights some of the most expensive and aged bottles of wine in existence.
Speyer Wine Bottle 325-350 AD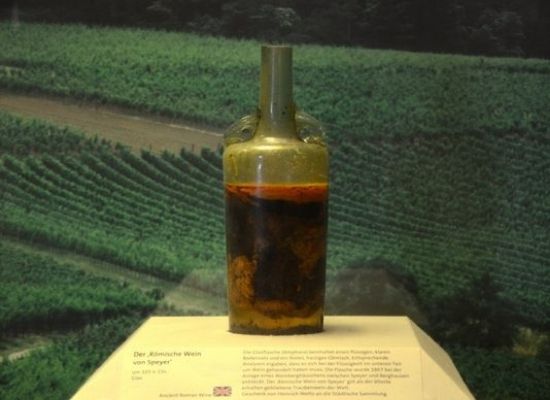 Image Source: Atlas Obscura
The Speyer wine bottle is believed to be the oldest bottle of wine in the world. Displayed in the Pfalz Historical Museum in Germany, this ancient bottle dates back almost 1,700 years. It was found in 1867 in the tomb of a Roman couple. It was the only one of the sixteen bottles that remained intact as it was sealed with wax, and olive oil was poured into the bottle to preserve the wine.
Domaine de la Romanée-Conti Grand Cru 1945 – Price: $558,000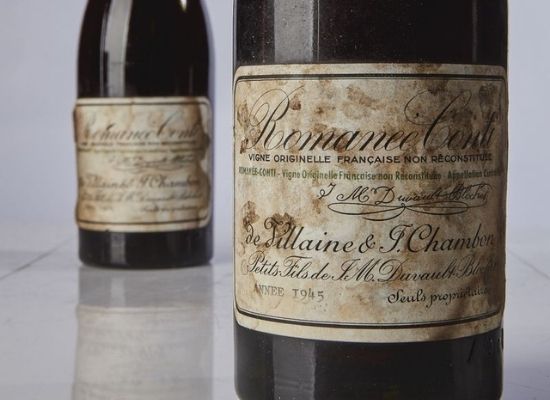 Image Source: Bloomberg
Domaine de la Romanée - Conti 1945 is the most expensive bottle of wine ever sold. It was sold in 2018 to an Asian collector for a whopping price of $558,000 at a Sotheby's sale in New York. There were only 600 bottles made of the 1945 vintage and at this point very few are left. It is heralded as "the unicorn vintage". The vineyards of Domaine de la Romanée-Conti are renowned for their highest quality standard of burgundy wines.
Screaming Eagle Cabernet Sauvignon 1992 – Price: $500,000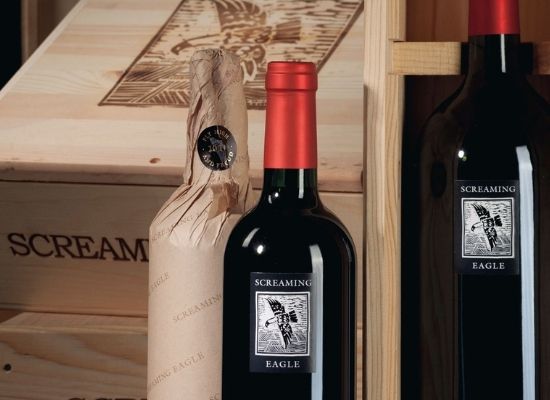 Image Source: Christies
The elegant Screaming Eagle Cabernet Sauvignon 1992 was sold for $500,000 in 2000 at a charity wine auction in Napa Valley, California. This Napa Cabernet is opaque purple in color with a beautiful blackberry flavor and has aromas of toasty oak, vanilla, and mint. The wine is bottled unfined and unfiltered and is aged in 60% new oak. Screaming Eagle stands among cult California wines and is held in great regard.
Jeroboam of Chateau Mouton-Rothschild 1945 – Price: $310,700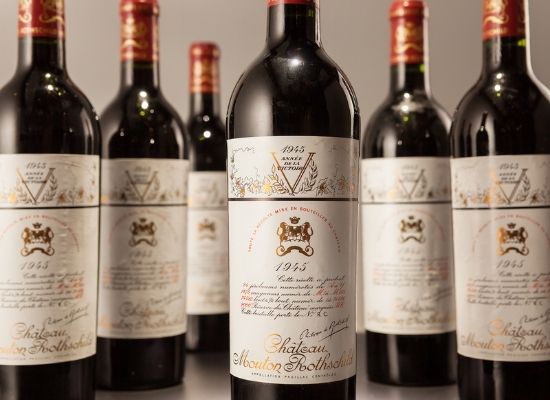 Image Source: Christies
Jeroboam of Chateau Mouton-Rothschild 1945 is one of the most prestigious wines made in the vineyards of Nathaniel Rothschild. The 1945 vintage is considered among the best produced in the last 100 years. The label of this bottle contains a 'V', which represents the victory of the allied forces in the Second World War. The wine has elegant blackberry and oak flavor and an opulent nose of mint, vanilla, and baking spices.
Cheval Blanc 1947 – Price: $304,375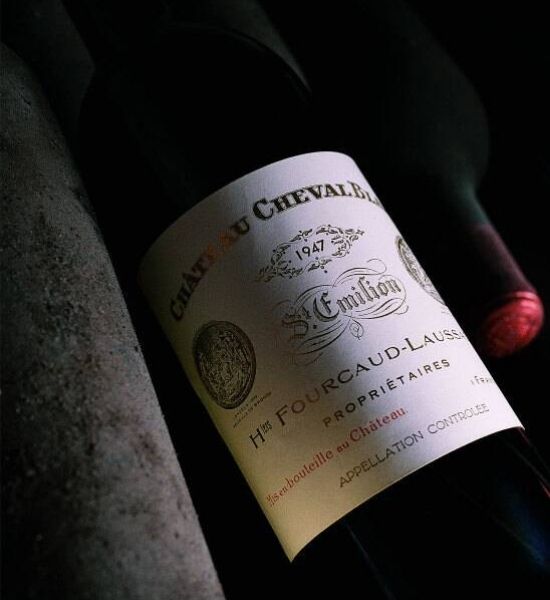 Image Source: LVMH
The Cheval Blanc 1947 is considered by many as the best Bordeaux ever made. In 2010, it was sold to a private collector at a Christie's auction in Geneva for $304,375. This vintage has a dense structure and is a result of exceptional weather conditions for vines in 1947, thus making it a wine that could never be replicated. The wine has an elegant plum and blackberry flavor and an aromatic nose of vanilla, oak, and earth.
Chateau Lafite 1869 – Price: $230,000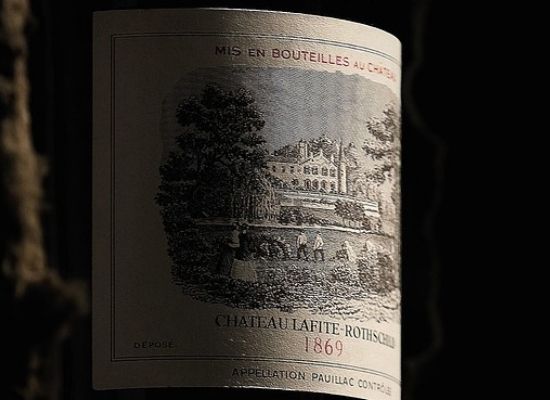 Image Source: The Wall Street Journal
Three bottles of this rare vintage wine, Chateau Lafite 1869, were sold for $230,000 each at a Sotheby's auction in Hong Kong in 2010. Initially, the bottles were estimated to sell for $8,000 each, but much to the auctioneers' surprise the bid for this sought-after luxury wine reached $230,000. All three bottles were bought by an anonymous buyer from Asia.
Chateau Margaux 1787 – Price: $225,000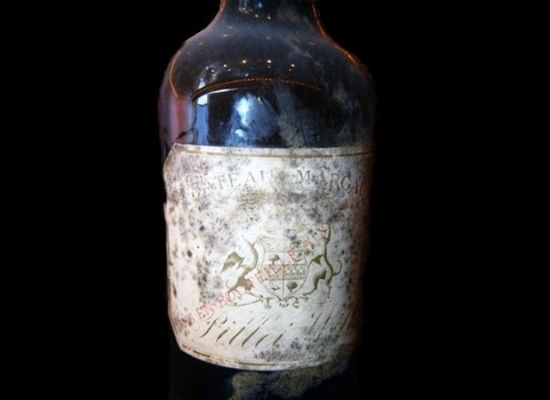 Image Source: Money Inc
The bottle of Chateau Margaux 1787 is known for having the initials of Thomas Jefferson, the third president of the United States. Unfortunately, this wine could never actually be drunk or sold as it was knocked over by a waiter, making the bottle shatter to pieces. At the time, it was valued by some at around $500,000 but the insurers later paid only $225,000, making it the most expensive bottle never sold.
Ampoule from Penfolds – Price: $168,000

Image Source: Wine-searcher
This is a limited edition of Australia's Penfolds 2004 Block 42 Cabernet Sauvignon with each bottle priced at $168,000. The ampoules of Cabernet Sauvignon come in a glass container that can only be opened by breaking off the end. To make sure it is opened correctly, a winemaker will accompany the buyer to open the ampoule of Cabernet Sauvignon. The Block 42 Cabernet Sauvignon ampoules are the most expensive wines to be retailed directly from a winery.
Chateau Lafite Rothschild 1787 – Price: $156,450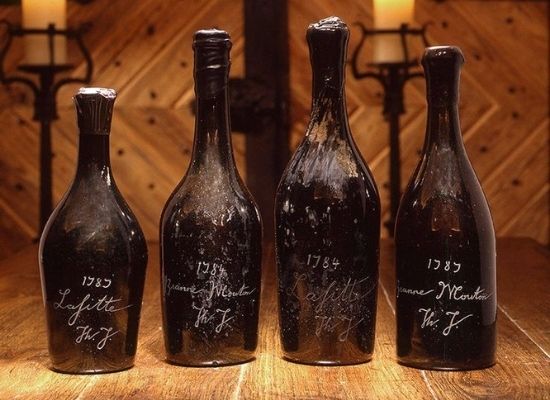 Image Source: The richest
The bottle of Chateau Lafite Rothschild 1787 was another bottle thought to be owned by Thomas Jefferson as it had the initials "Th. J". It was discovered around 200 years later in a cellar in Paris and was auctioned at Christie's of London in 1985. This vintage is one of the most expensive bottles of wine ever sold at $156,450.
Henri Jayer, Vosne-Romanée Cros Parantoux 1999 – Price: $136,955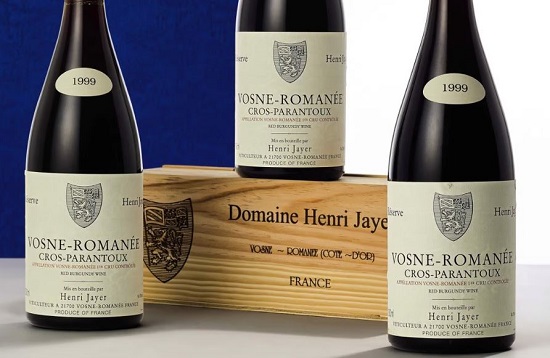 Image Source: South China Morning Post
Produced by famous French winemaker Henri Jayer, Vosne-Romanée Cros Parantoux 1999 was sold for $136,955 at a Christie's Hong Kong wine sale. It is difficult to say if it's Henri Jayer's popularity or the wine's quality that has given it an elevated status. But the wine has an overall rich and dense structure and is laced with hints of ripe red fruits, minerals, and spices.
Article by Aanchal Sharma, Beverage Trade Network
Header Image Source: Alux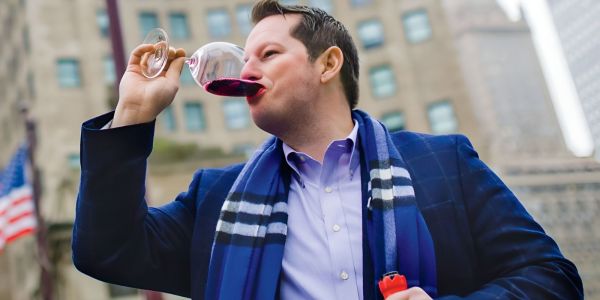 Interviews
Jon McDaniel on what makes a great sommelier, how sommeliers can create effective wine programs and how they can improve wine sales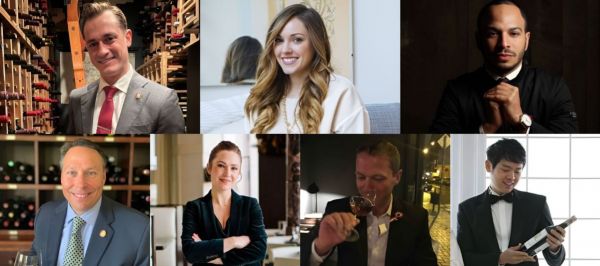 News
Top master sommeliers, sommeliers, wine directors and on-premise buyers of USA will gather in Chicago to judges wines at the 2024 Sommeliers Choice Awards, a leading wine competition benchmarking wines for on-premise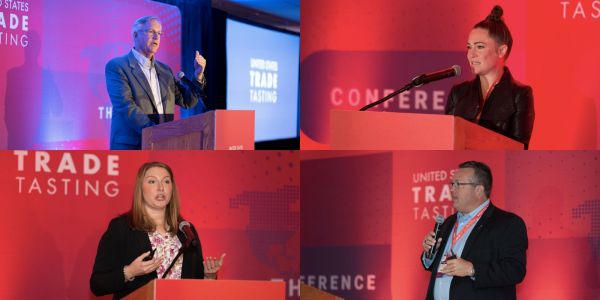 News
Mark Braver, The Fifty/50 Group; Michael E Klauer, Momentum Beverage Team: Jeremy Kruidenier, Wine and Spirits Distributors of Illinois and more take the stage at USATT 2023