Private Label Wine and Spirits: A 2-Day Action-Packed Agenda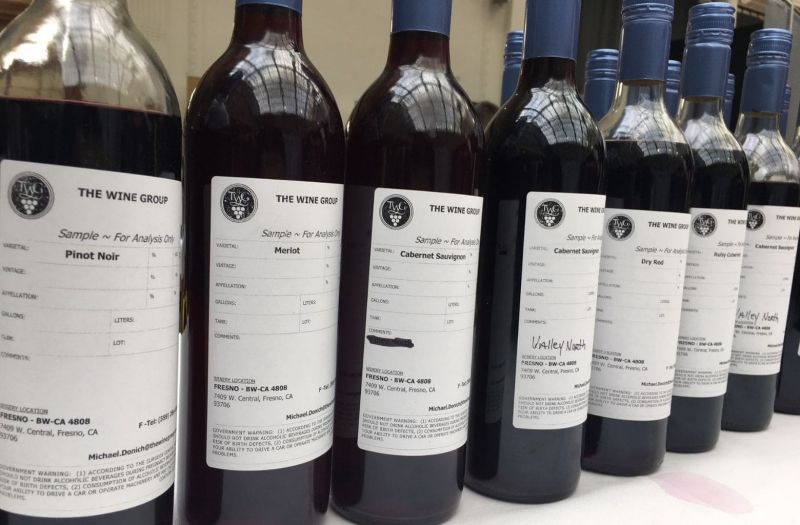 14/10/2021 IBWSS event in San Francisco will showcase opportunities for restaurants and retailers in private label
The International Bulk Wine & Spirits Show (IBWSS) is returning to San Francisco on November 9-10, 2021 with an even bigger, expanded agenda than last year. The focus of this year's show will be opening up opportunities for retailers and restaurant owners to meet the suppliers and distributors who can make a private label program happen for them.
With that in mind, Beverage Trade Network, the organizers of the show, has created a two-day show that showcases the major players within the private label industry. An exhibition hall at the South Francisco Conference Center will make it convenient for buyers and sellers to meet and discuss partnership opportunities, while a separate business conference track at the same venue will focus on trends, insights, and best practices for the private label industry.
For anyone thinking about getting started in the world of private labels, the structure of the event makes it convenient to get a private label program up and running quickly. For example, an owner of a restaurant in San Francisco would be able to find out first-hand how a private label wine program could help to attract new customers and increase profit margins. At the event, there will be opportunities to ask questions of industry leaders who have created private label programs themselves, as well as learn best practices when it comes to building their own private label brands.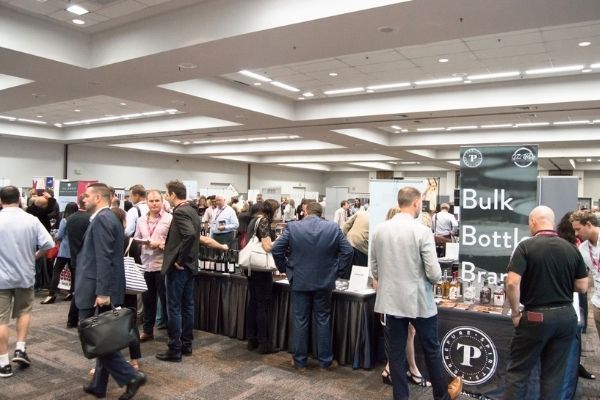 The action-packed agenda of IBWSS San Francisco will include several sessions specifically dedicated to the needs of retailers and restaurant owners:
The stage is set. We're ready for our esteemed guests. Bulk Wine, Bulk Spirits, Private Label professionals will gather at the 5th annual International Bulk Wine and Spirits Show on November 9-10, 2021 in San Francisco.
The event will have a 2-day conference along with 110 exhibitors on the expo floor. Conference tickets are now available and you are encouraged to reserve your seat asap.
Here's the conference agenda: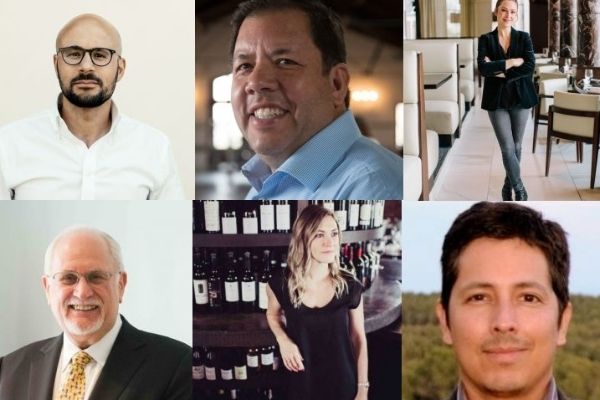 Global Bulk Wine Market and Trends, by Todd Azevedo WINE & GRAPE BROKER, PARTNER.
Todd Azevedo of the Ciatti Wine Company will discuss the latest trends and opportunities in the global bulk wine market.
Customizing Bulk Spirits To Craft Unique & Game-Changing Brands by Nick Scarff MASTER BLENDER AND VICE PRESIDENT OF BUSINESS DEVELOPMENT AT NEXT CENTURY SPIRITS.
In this talk, Nick will discuss how fast iteration and product development is key for brands to maintain loyalty, especially from younger consumers. How brands can stand out from the crowd by developing innovative products fast. How to launch RTD's, How rapid iterations of product developments are crucial to establishing a brand in this quickly growing market. A must-attend session if you are looking to develop your own spirits brand.
Controlling costs and Operating in an asset-light model to grow the bottom line and scale faster by Oliver Colvin, CHIEF OPERATING OFFICER &GENERAL COUNSEL, WINERY EXCHANGE, INC.
Oliver's Session will help you to understand how to simplify and optimize your workflows and processes. That leads to fewer (and less costly) mistakes, more transparency throughout production, improved team accountability and dedication, and, ultimately, to produce the highest quality wine possible.
Effective Ways Of Working With Regional Chains by Bruce Abbott WINE AND SPIRITS CATEGORY MANAGER AT BROWN JUG ALASKA, FAIRBANKS, ALASKA.
Bruce Abbott is a life-long Alaskan and 17-year veteran of the Wine & Spirits Industry. Bruce now manages a selection of over 7,000 wines and spirits across Brown Jug's 21 retail locations and in this talk, he will discuss ways suppliers can offer their private and control label programs and work with regional chains like his.
Session On Sustainability by Martin Reyes, MW MASTER OF WINE AND FOUNDER OF REYES WINE GROUP
Martin Reyes, Master of Wine and Founder Of Reyes Wine Group to discuss why sustainability is important? and how your winery, brewery, and distillery make can start prioritizing it.
MBA of running a bulk and private label business by Joe Padilla VP SALES, TERRAVANT WINE COMPANY.
Joe will be talking on sales growth, customer acquisition and retention, cost management, operational efficiency and staff development. A recent recipient of an MBA degree from Sonoma State's Wine Business Institute, Joe delivers over 25 years of management experience within both public and private enterprises, including seven years at Terravant where he performed various sales and operation functions, most recently as VP of Winery Sales and Business Development. Prior to joining Terravant, Joe developed and managed many successful business ventures including Twodog Winery, a California-sourced international wine brand, and Trellis Wine Group, a Utah-based wine brokerage. After Trellis was acquired by Youngs Market Company in 2004, Joe remained on as a sales manager before joining High West Distillery in 2009.
What Restaurant Groups Are Really Looking For From Supply Partners? By Katelyn Peil, Beverage Director at Heavy Restaurant Group.
Katelyn Peil of Heavy Restaurant Group will offer suppliers insights on what she looks for when selecting a private or control or even a branded supplier for her restaurants. What metric's she has to focus on before adding a new brand to her restaurants and what she really wants from her suppliers.
Growing Direct to Consumer through effective connection, insights, and engagement by Janiene Ullrich. Vice President of Customer Experience at Silver Oak Cellars & Twomey Cellars.
Janiene leads the Hospitality, Club, eCommerce, Restaurant, Merchandising, and Visual teams behind Francis Ford Coppola Winery, Virginia Dare Winery, Domaine de Broglie, and Cafe Zoetrope, and in this, she talks she will share her insights on growing your DTC by connections, insights, and engagement.
How To Pitch Private Label Programs To Restaurant Groups by Rachel Lowe DIRECTOR OF BEVERAGE FOR LEVY RESTAURANTS, CHICAGO, IL
Finally, you have a chance to meet Rachel the restaurant chain buyer to pitch private label programs. Here's how not to screw up your chance. In this talk, you will learn how your 30-minute meeting with a restaurant chain buyer should look like and what you should focus on.
Private, Control and Proprietary Label Regulatory Developments by John Hinman FOUNDER / PARTNER, HINMAN & CARMICHAEL LLP.
The most profitable wine and spirits sold in mass-market retail accounts (grocery, convenience store chain, warehouse clubs) and in mass-marketed wine and spirits subscription "clubs" are private (IP owned by the retailer), Control (IP owned by the seller and dedicated to specific retail accounts) and Proprietary (IP celebrity and name recognition) brands. John's presentation will explore the current tied house and 3T system restrictions limiting management of inter tier contractual relationships, principally the ownership of the IP used for the brand, the tied house implications of retailer-owned brands being sold outside the retailer-owned establishment, the IP implications of popular brands owned by celebrities and the legal distribution challenges of servicing multi-state retailers.
The International Bulk Wine & Spirits Show is the opportunity of the year for anyone involved in the production, selling, and buying of bulk wine, bulk spirits, contract bottling, private label.
The conference provides information for business leaders on the latest trends in bulk wine and spirits, but also the wider drinks industry, covering consumer trends and changes in spending behavior. The 2021 conference will also assess the impact of Covid-19 on the global wine and spirits sector and what long-term changes the industry can expect.
Location and Dates: Nov 9-10, 2021 - South San Francisco Conference Center (Nov 9 - 11 am to 5 pm, Nov 10 - 11 am to 4 pm). The conference starts at 9 am on both days.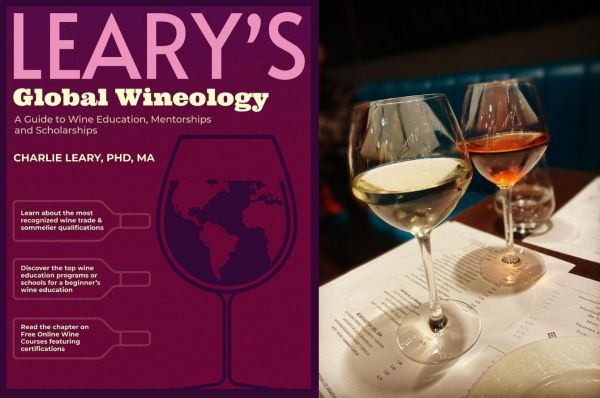 Insights
A new book illuminates the diversity of wine courses, certifications, and degree programs out there, both for in-person and online study. We provide a review of its contents and strengths.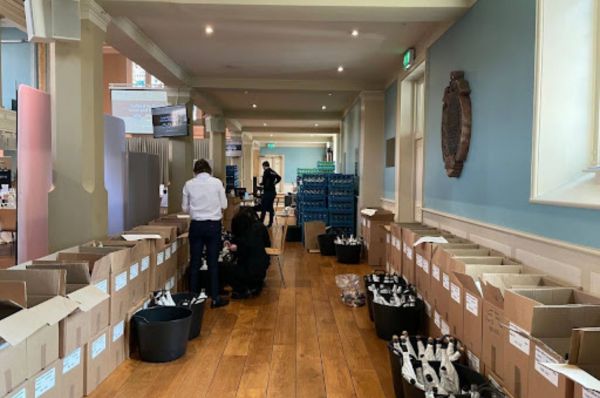 News
Let's take a look at how London Wine Competition is organized in pictures.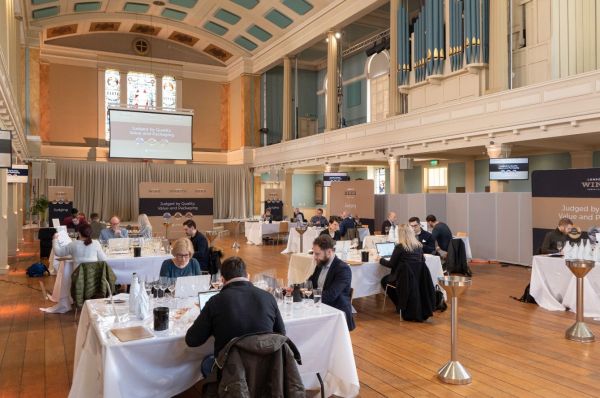 News
The final call for international brands to enter in 2023 London Wine Competition is here. Enter Before December 9 to get early bird pricing.