Behind the scenes at the world's most relevant Wine Competition: London Wine Competition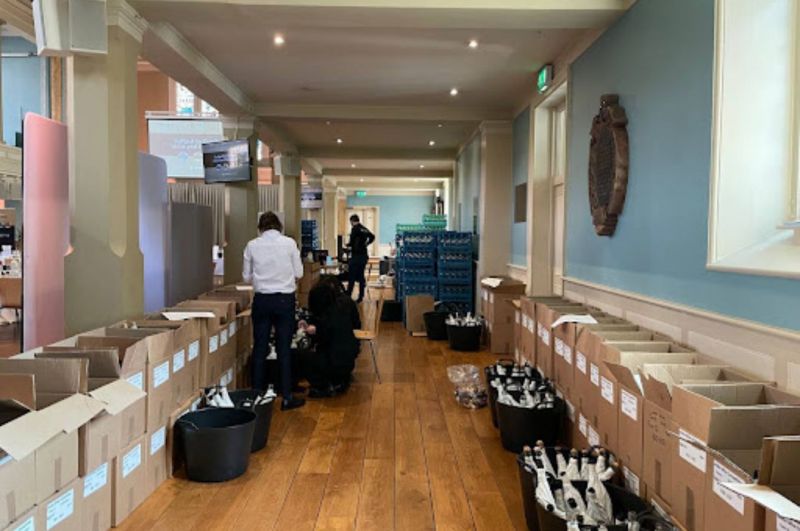 14/11/2022 Let's take a look at how London Wine Competition is organized in pictures.
The London Wine Competition is an international wine competition organized by Beverage Trade Network. The competition looks to recognise, reward, and help promote wine brands that have successfully been created to identify with and target a specific wine drinker.
A competition that judges wines in three key areas:
Their quality.
Their value for money.
What they look like.
Here are some pictures taking you behind the scene of what is becoming the world's most relevant wine competition.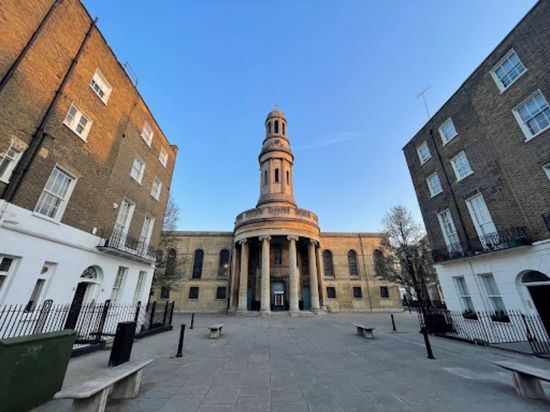 The Venue: St Mary's London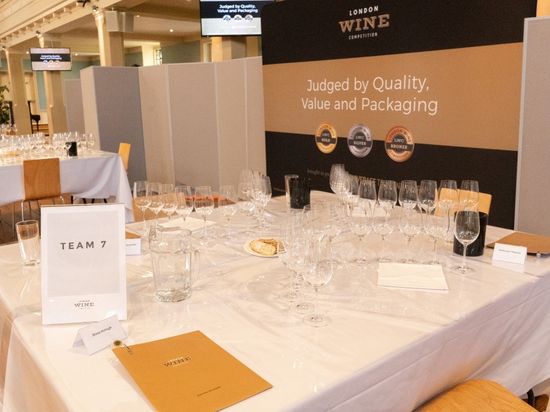 Each Judge file is prepared with a judge pin, a folder that includes the judging process and instructions, and a judging table tent name. Each judge is placed as per the Judge's SOP. Each panel of the London Wine Competition includes a female, a master of wine or a master sommelier, and a trade buyer. All judges must be MS, MW, or a trade buyer.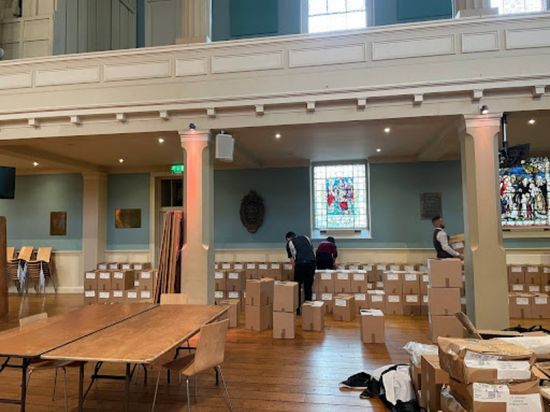 The morning set up of boxes as per flights is being done for London Wine Competition day 1.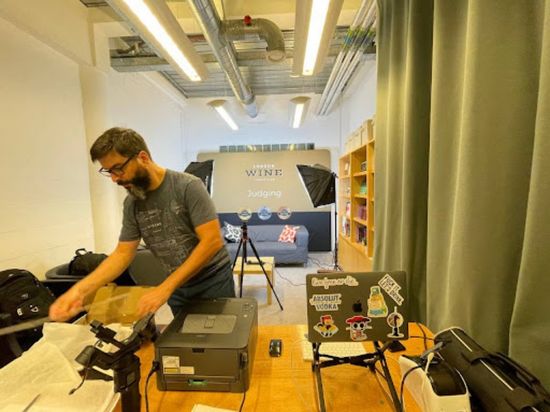 Mauricio Perez, CTO of Beverage Trade Network and London Wine Competition arranges is green room (a do not disturb zone) where he ensures the backend technology is running smoothly. LWC has moved its judging to 100% online.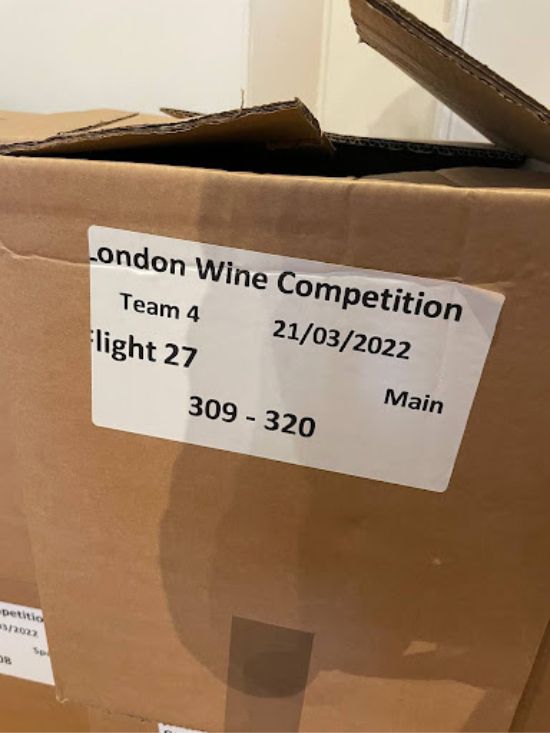 Each box is marked with a flight number and a tasting order number and boxes are arranged in that flow for each team/panel.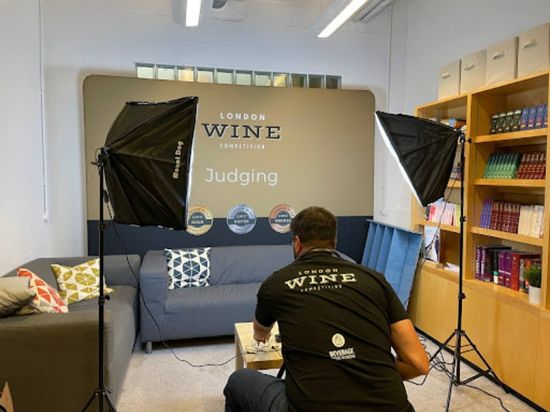 A behind the scene interview room is being set up where Sid Patel, CEO of Beverage Trade Network and London Wine Competition shares a conversation with some of the judges.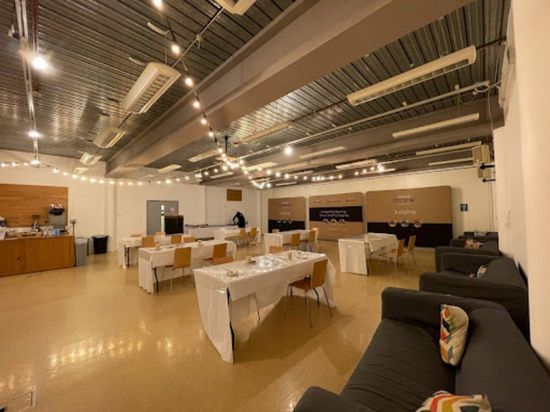 The breakfast room is being prepped for judges. Judges come at 9 am and have their tea and breakfast. The LWC team then takes the judges to the main judging floor at 10 am to kick off the judging.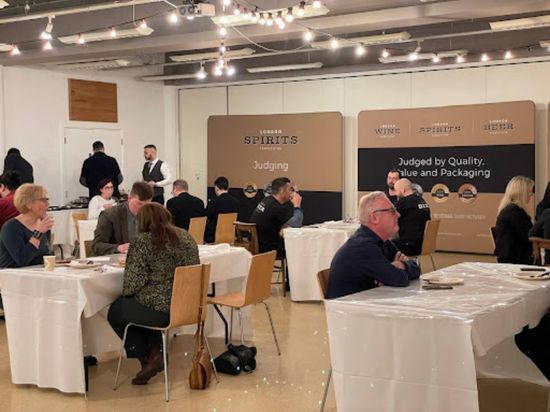 Breakfast underway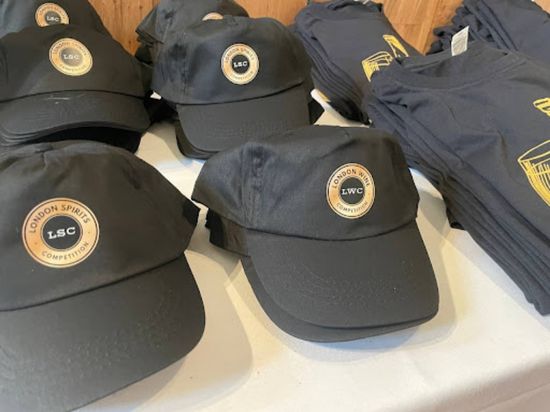 Each judge also gets a cap and a T-shirt that shows the year they judged.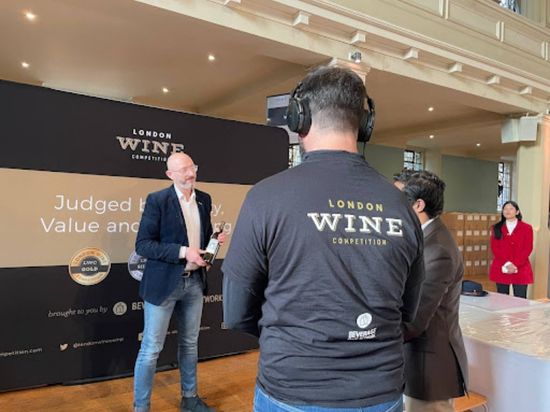 Winners of the competition are shown by some of the judges and a commentary on what they liked is recorded live during the judging. This is a great benefit to the entrant for the best-in-show winners.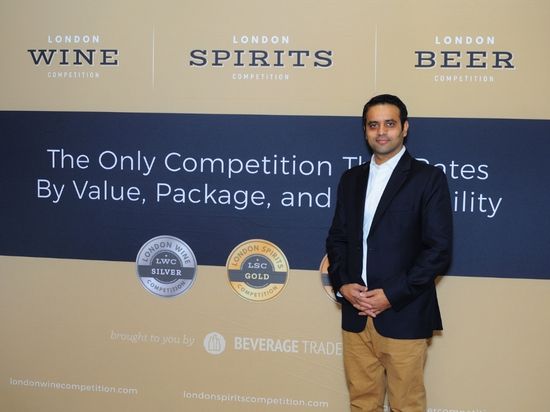 Sid Patel, CEO of London Wine Competition and Beverage Trade Network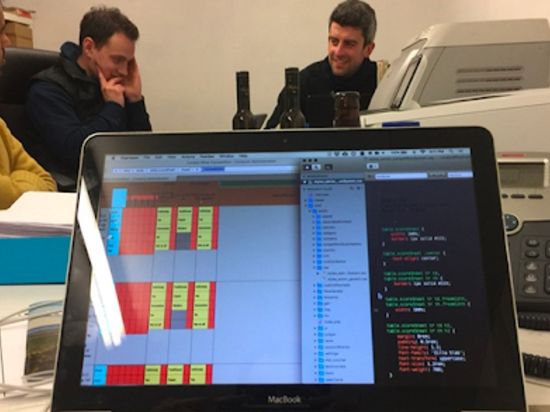 Sid Patel, CEO of Beverage Trade Network is meeting with the logistics and warehouse team on brainstorming ways to improve sample receiving, sample accuracy, and data accuracy.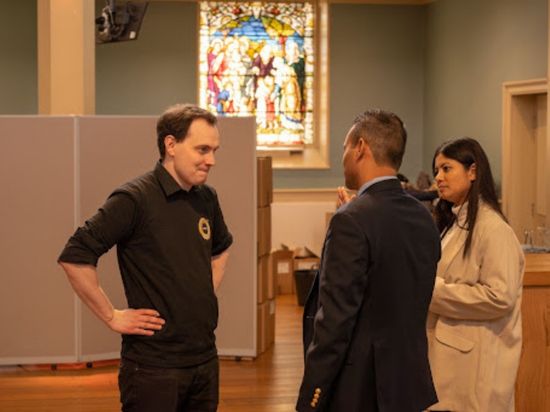 Sid Patel, CEO of LWC and BTN, and Ankita Okate, Global Events Head of BTN do a quick event run check with Donald Mackenzie, floor supervisor to run the competitions.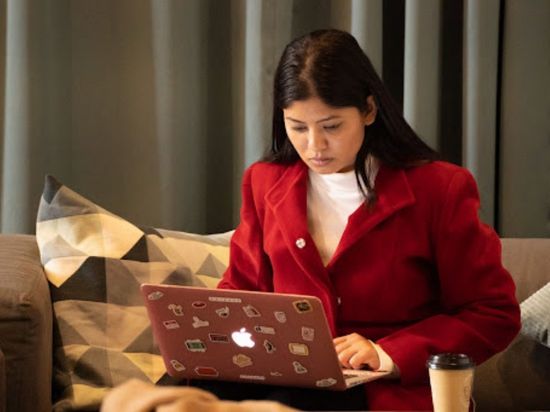 Ankita Okate, BTN's global events head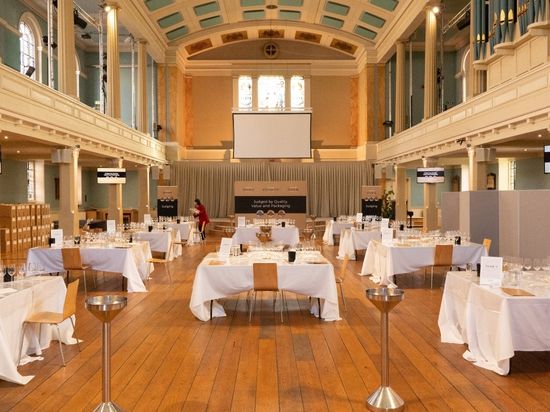 The stage is set. Includes a presentation stage and screen where a special guest gives a keynote.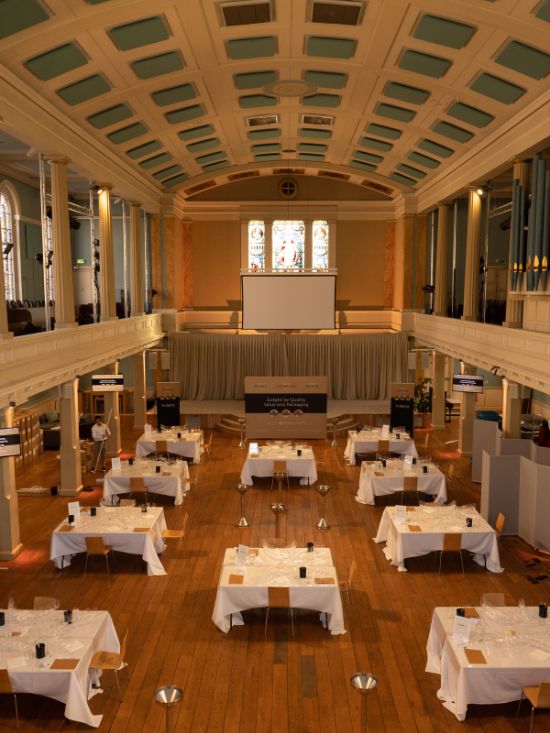 Clean up and prep done after the judging is done for the following day to keep it ready.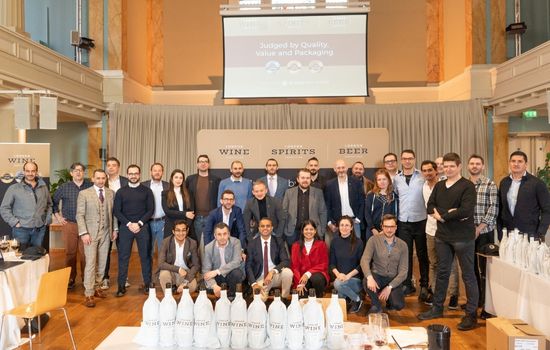 Judges picture is taken before the judging starts. In the picture are judges of Day 2 from the 2022 LWC judging.
The London Wine Competition prides itself on thinking and acting like the consumers that are going to end up buying the wines that win the top awards in the event. It is why from the day it was founded it has constantly been looking to listen and adapt its adage giving producers, suppliers, and importers clear and compelling reasons to enter their wines.
To do that you need to have top-quality judges that not only know a quality wine when they taste one but can also recognise their value for money for the part of the market they want to compete in and whether they look and have the right decision and packaging to appeal to wine drinkers.
That's why the London Wine Competition looks to only have judges, many of whom are Masters of Wine or Master Sommeliers, with direct buying responsibility or those who have had the vital experience of making the tough commercial decisions that decide what is listed or not.
For the 2023 awards the strong panel of judges consists of the following leading names amongst others:
1)Joseph Arthur, Senior Wine Buyer at Marks & Spencer
2)Angelo Altobelli, Beverage Manager at Dinings SW3
3)Daniele Arcangeli Certified Sommelier from the Court of Master Sommeliers Europe
4)Vincenzo Arnese Head Sommelier at Alain Ducasse at The Dorchester
5)Dario Barbato DipWSET Head of Wine Department and Training at Individual Restaurants
6)Claire Blackler MW Owner of Claire Drinks and Master of Wine, Wine & Spirits Educator and Consultant
7)Beverley Blanning MW Master of Wine, Writer, Educator & Presenter
8)Alessandro Bonazzi Wine & Spirits Buyer at Whole Foods Market HSK
9)Filippo Carnevale Head Sommelier and Wine Buyer at Amethyst Dining, London
10)Salvatore Castano On Trade Advisor & Assistant Wine Buyer at Friarwood Fine Wine and Best Sommelier of Europe & Africa ASI 2021
11)Christopher Delalonde MS Head of Wines at Hakkasan Group
12)Sara Muirhead MW Master of Wine
13)Elena Serban Head Sommelier and Buyer at ZUMA Restaurants
14)Valeriya Toteva Assistant Head Sommelier at Hilton Hotels & Resorts
View the full list of judges.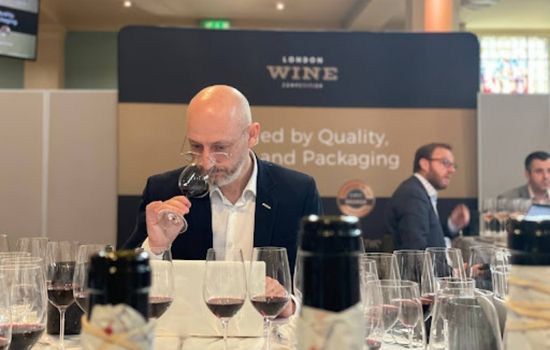 The judging process:
The London Wine Competition has three, highly effective and different judging criteria to set them apart from the majority of other international wine events. Wines are judged in three ways:
For their quality
for their value for money
and for what they look like.
These are the three most crucial factors that determine what wines end up in someone's supermarket trolley or at their table when eating and drinking out.
[[relatedPurchasesItems-39]]
A separate weighted score will be given for each of the three parts of the judging process (Quality gets twice the weightage). The scores will be calculated with other judges for the same product on the team to give a final score from which individual prizes will be awarded.
The judging process makes the London Wine Competition very relevant to how consumers to shop and how to trade buyers buy wine for their business. Hope this article has taken you behind the scenes at one of the leading wine competitions in the world.
It's time to enter your wines, beers, and spirits now and get in front of the best in class. Brands are reviewed by Quality, Value, and Package. Brands are encouraged to enter before December 9, 2022, to save. Entry information here: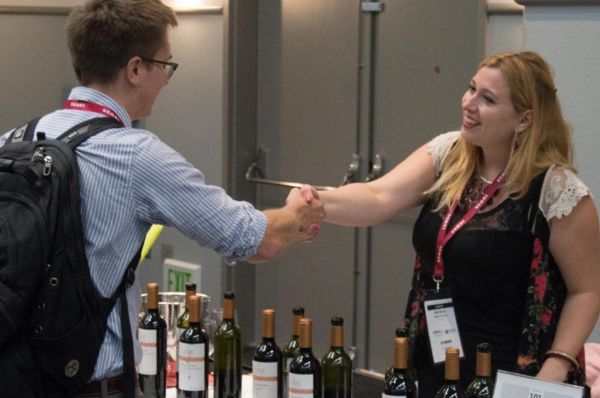 Insights
Building Connections, Expanding Palates, and Elevating Wine Culture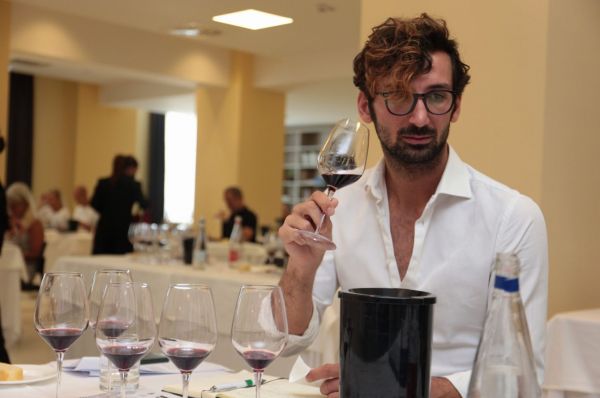 Interviews
"The Ambassador of Wine: A Multilingual Professional with Expertise in Hospitality, Sales, Marketing, and Management."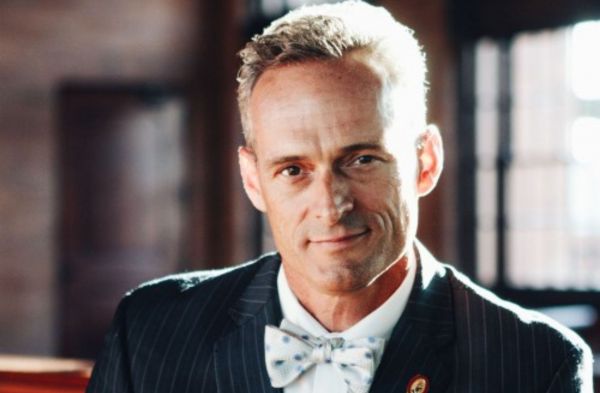 Interviews
Charlie Leary interviews Master Sommelier Ron Edwards of the major fine wine import & distributor Winebow about the company, his job & accomplishments within the fine wine sphere.
South San Francisco Conference Center, 255 South Airport Boulevard, South San Francisco, CA 94080, United States
Register Now
South San Francisco Conference Center, 255 South Airport Boulevard South San Francisco, California
Register Now