3 More Master Sommeliers Join The 2024 Sommeliers Choice Awards Judging Panel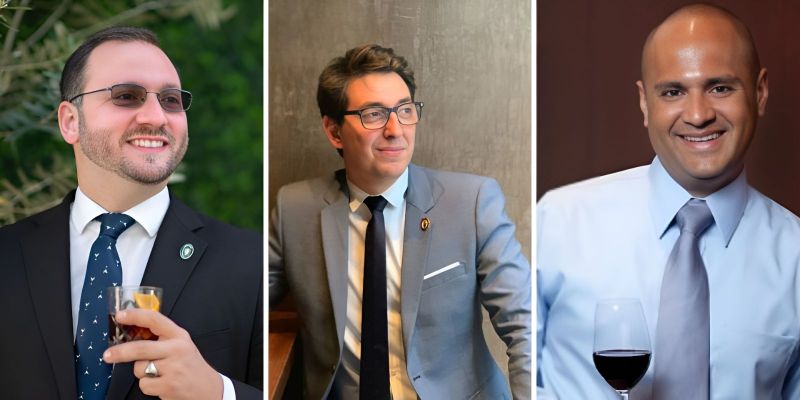 10/10/2023 Sommeliers Choice Awards is pleased to share that Mark Guillaudeu MS, Jeremy Shanker, and Serafin Alvarado as its judges
Sommeliers Choice Awards is pleased to add 3 More Master Sommeliers to its judging panel: Mark Guillaudeu MS, Jeremy Shanker, and Serafin Alvarado. The prestigious wine competition that is all set to happen in 2024 in Chicago will have America's top sommeliers, wine directors, and master sommeliers under one roof to evaluate wines that stand out for restaurants.
Here are the 3 new judges that will join the 2024 Judging: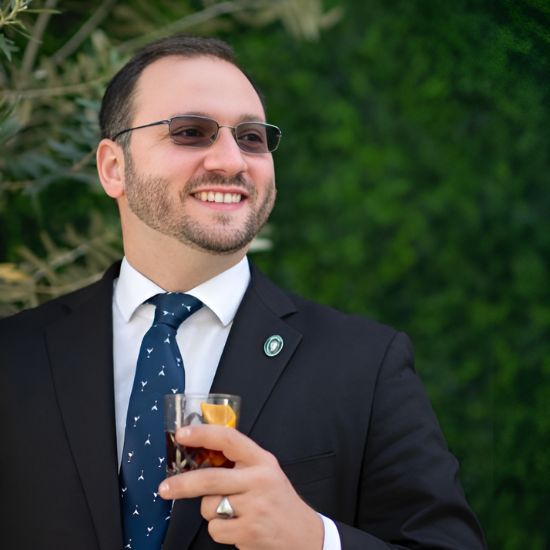 1) Mark Guillaudeu MS is a Master Sommelier, 2022 Best USA Sommelier, #6 Best Sommelier of the Americas 2022, #15 Best Sommelier of the World 2023, and Sommelier at Wrigley Mansion, Phoenix. He will be taking part in the 2024 Sommeliers Choice Awards along with America's leading sommeliers where the group will gather to review wines from all over the world that make a great fit for restaurants.
In June 2022, Guillaudeu earned the title of Best Sommelier USA, and he became a semi-finalist at the ASI Best Sommelier of the World competition earlier this year. Since March, Guillaudeu has been a sommelier at the Wrigley Mansion in Phoenix.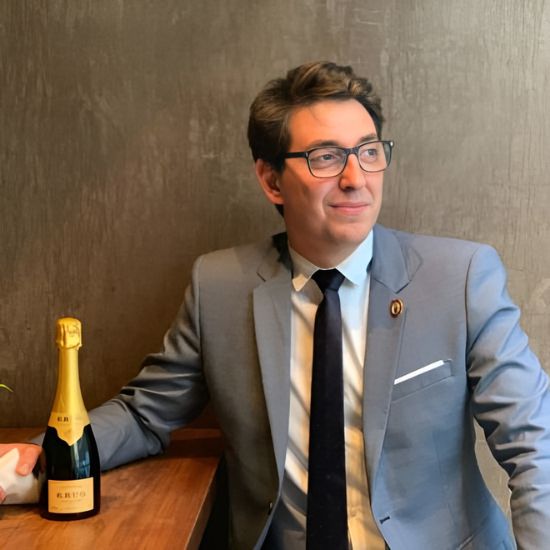 2) Jeremy Shanker is the Corporate Wine Director at Mina Group and Master Sommelier.
MINA Group, led by James Beard Award-Winning Chef Michael Mina, is a San Francisco-based restaurant management company specializing in creating and operating innovative full-service and virtual concepts. MINA Group has operated for nearly two decades and manages over 40 virtual brands and brick-and-mortar outlets across the U.S. and Dubai.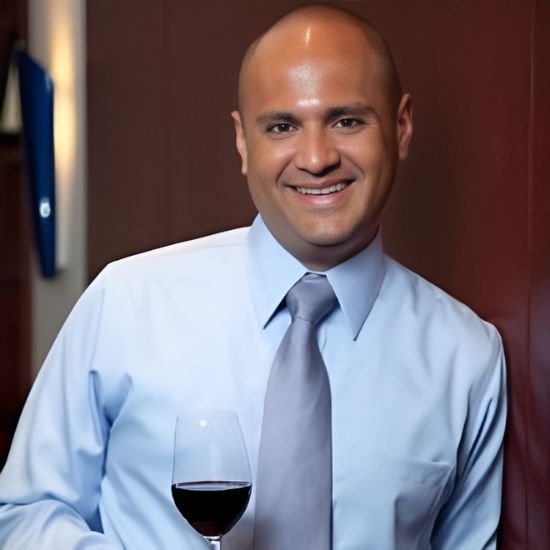 3) Serafin Alvarado is a Master Sommelier and Director of Wine Education at Southern Glazer's Wine & Spirits. Serafin Alvarado's love of wine began more than a decade ago, as a room service waiter for Hilton Hotels in his native Puerto Rico. It was the beginning of a career path that would ultimately lead him to achieve the remarkable distinction of becoming a Master Sommelier (M.S.) in 2005, achieving the status that only 149 other North Americans have reached after passing the rigorous M.S. examination.
Serafin has also turned his passion for wine into a successful career, working in positions in wine service, wine sales, and most recently, wine education, joining Southern Glazer's Wine & Spirits of Illinois, the largest wine wholesaler in the United States headquartered in Miami, Florida, as Director of Wine Education.
[[relatedPurchasesItems-61]]
What makes Sommeliers Choice Awards unique is that this competition is judged by respected top master sommeliers, sommeliers, wine directors, and on-premise buyers of the USA – precisely the people who understand what is required of a given wine to add value and interest to the wine list or in the glass program.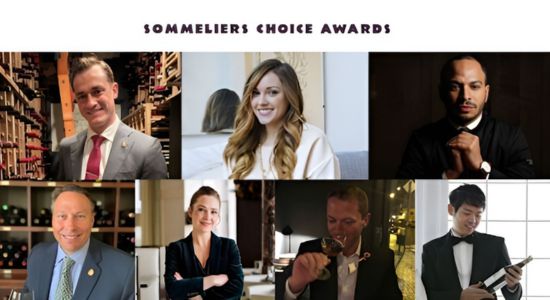 Here are some judges who will participate in the 2024 Sommeliers Choice Awards.
WAYNE BELDING MS, Master Sommelier and Partner at Preferably, Colorado.
PETER GRANOFF MS, Master Sommelier, Wine Educator, Speaker, Entrepreneur, San Francisco.
BRIAN KOZIOL MS, Master Sommelier at Maverick Beverage Company, Chicago.
RACHEL LOWE, Director of Beverage for Levy Restaurants.
ALEXANDER POWELL MS, Master Sommelier and Senior Wine Manager at Grill 23 & Bar, Boston.
LISA SELMAN CSS, Alchemy Room Beverage Director.
KYUNGMOON KIM MS, Master Sommelier.
VINCENT MORROW MS, Master Sommelier and Wine Director at PRESS Napa Valley, San Francisco.
BRANDON TEBBE, MS, Master Sommelier.
SERAFIN ALVARADO MS, Master Sommelier and Director of Wine Education at Southern Wine & Spirits.
SCOTT BARBER, President at Green Pin Wines.
LARISSA C DUBOSE, National Director Beverages- Dining Division at Paradies Lagardère and Wine Enthusiast Magazine Future 40, Vino Volo National Buyer.
BRANDON BIERLEIN, Director of Food & Beverage, Talbott Hotel Chicago.
GUILLERMO BRAVO, Beverage Director at Kimpton Hotels & Restaurants, Chicago.
ALLISON CURATOLO, Wine Director RPM Italian Las Vegas.
ANIKA ELLISON, Wine Manager, Swift & Sons Steakhouse, Chicago.
KRISTIN FRANCESCO, Sommelier at Lettuce Entertain You Restaurants, Chicago.
JAMIE HARRISON RUBIN, Procurement & Placements at Culinary Conservatory.
COLIN HOFER, General Manager of Restaurants, Four Seasons Chicago.
JENNIFER KNOTT, Director of Beverage for Levy at Chicago Symphony Orchestra.
JOSH KING, Director of Food and Beverage, Virgin Hotels, Chicago.
JOHN MARAFFA, Corporate Beverage Manager, Morton's The Steakhouse | Strip House Steakhouse & Cocktail Lounge | Morton's Grille.
JON MCDANIEL, Founder & CEO of Ottantadu.
TIFFANY TOBEY, Owner and Sommelier, Tiffany's Toast, Dallas, Texas.
Please take a look at the full panel of the 2024 Sommeliers Choice Awards judges here.
For wine brands looking to grow their on-premise presence in the USA, get the Super Early Bird price by registering online. Enter Your Wines By October 31 and Save $40 per Wine. Get Product Feedback, Market Feedback, and Tasting Notes From On-Premise Buyers and Master Sommeliers.
The goal of the Sommeliers Choice Awards is simple: to provide on-premise buyers and sommeliers a valuable benchmark for understanding which wines would make a compelling addition to a wine list.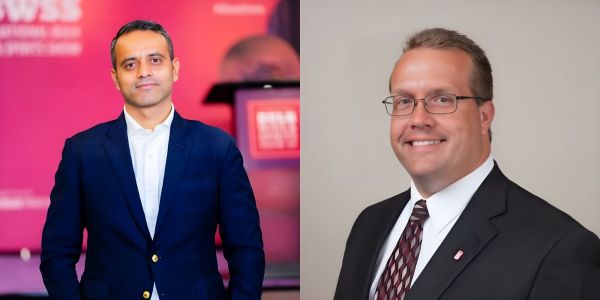 News
Attend this Q&A and insightful session on how beverage brands can develop sales processes to grow on-premise sales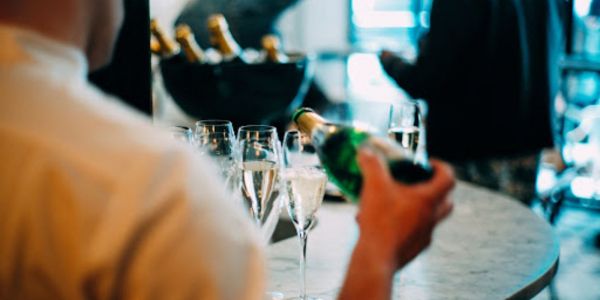 Operations and Management
Nurturing Talent and Expertise: Strategies for Retaining Sommeliers and Wine Waiters in a Challenging Wine Industry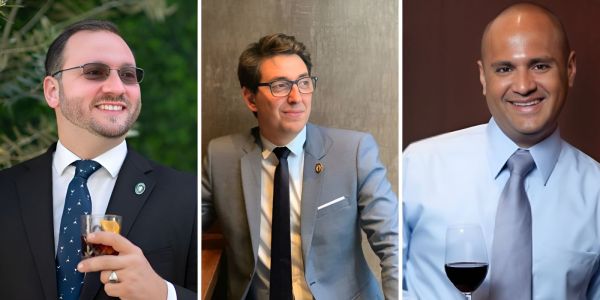 News
Sommeliers Choice Awards is pleased to share that Mark Guillaudeu MS, Jeremy Shanker, and Serafin Alvarado as its judges
South San Francisco Conference Center, 255 South Airport Boulevard, South San Francisco, CA 94080, United States
Register Now