How Sommeliers can digitize and get back on their feet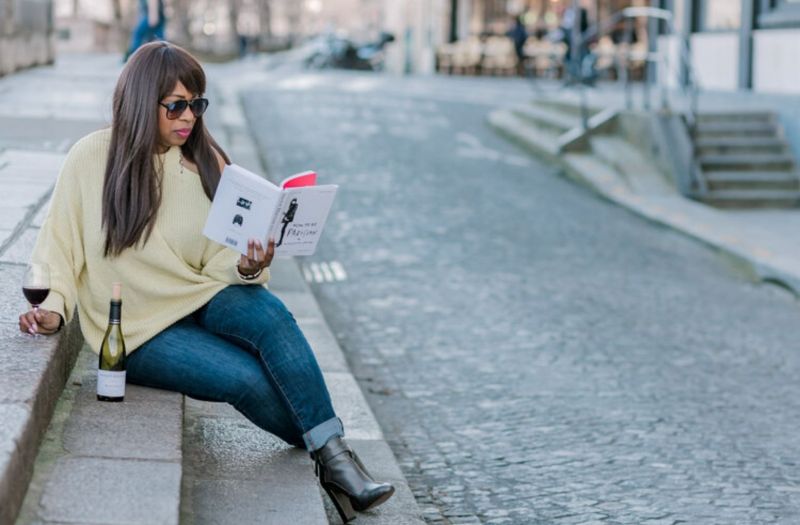 20/10/2020 GirlMeetsGlass' Tanisha Townsend talks about what sommeliers and influencers can do digitally to get back on their feet
With restaurants and bars shut down during the lockdown period, a lot of sommeliers lost their jobs. Even with restaurants and bars opening up now, the dine-in facility is still minimal, which means the demand for a sommelier isn't as much. However, this doesn't mean that sommeliers can't keep on building themselves. Those out of a job need to take a different turn and flip towards the digital side. The digital world is a huge platform, and sommeliers can make the most out of it like no other. It's time for sommeliers to pour into the digital world.
We sat down with Tanisha Townsend, French wine influencer and the face behind GirlMeetsGlass. Tanisha expanded on how sommeliers can dive into the digital world and start getting back on their feet during such unprecedented times.
Tell us a little bit about a few challenges sommeliers and other wine experts/influencers are facing right now due to the current situation
So many challenges! The big one is really just what to do! Keeping the situation in mind and exercising good sense and sensitivity - what can be done to generate revenue and maintain sanity during these times.
This uncertainty is faced by everyone in the industry as producers, winemakers, etc are hesitant to create new initiatives because they don't know what the future holds. Lack of travel and events. Wine fairs and conferences have been postponed to next year. Wine tourism is almost non-existent. We have to use different methods to get customers and keep them engaged
What are some of the things you're doing right now to gain a little bit of more revenue since things are a little paused
I'm writing articles for blog posts and magazines and creating visual content to introduce winemakers to new and different audiences. I created an ebook of wine
bars in Paris, 75 of my picks for wine bars around the city.
As an influencer, a lot of brands and wineries might be reaching out to you to promote their wines. Right now, what is your criteria when you're picking a wine to
promote?
● How did they approach me? This is big for me! I'm much more likely to work with a brand if they've sent a personalized email message and show that they're already familiar with my work.
● Is it family-owned?
● Where can the wine be purchased (retail location or online)?
● Extra points if there's a women winemaker or owner ;-)
● Once I receive the wines, then I can taste them and make a final judgement. I make it known that just because I have received wines, that is not an agreement
for promotion.
Do you know of any services or anything that can help sommeliers either land a new job, or maybe start up something on their own?
I know Guild Somm, Wine Unify and The Roots Fund currently have programs, scholarships and other initiatives to assist sommeliers during this time
Read Next: How Sommeliers Can Upscale Their Game
For sommeliers looking to digitize themselves and dive into that world, what would your tips be for the following:
- how a sommelier can increase their social media following
● Commenting on others posts. Not just liking them, but meaningful comments on the posts of your followers and your follower's followers
● Consistency! Post around the same time every day for a few weeks and watch your engagement and numbers grow
- what kind of content can sommeliers post that people will like to watch
● Posts that get the most activity are posts with people in them. People want to feel like they can be a part of that picture, visualizing themselves drinking that wine. They can do that with a person (or people) in the photo.
● Sitting at a bar with a glass, holding a bottle in a wine shop, standing in front of a wine wall in a wine shop are a few post ideas that can be done easily and with a relevant caption, can be engaging
- what are the different things sommeliers can do through social media and other
digital platforms?
Don't overwhelm yourself trying to be on too many platforms. Pick a couple that you enjoy and focus on those to start. People love photos and videos so IG is a great place to start with those. Facebook is good for creating groups and having conversations within those groups. Pose a question for others to answer, post a
wine/cocktail pic of the week, behind the scenes peek
- what are some of the collabs that sommeliers/bartenders can do during this time to make sure they're earning something or the other.
● Somms and bartenders can collab! What are some cocktails that can be
made with wine? How to start a home bar?
● Reach out to their importers/distributors to see if they can create online
content, virtual tastings, online shopping experiences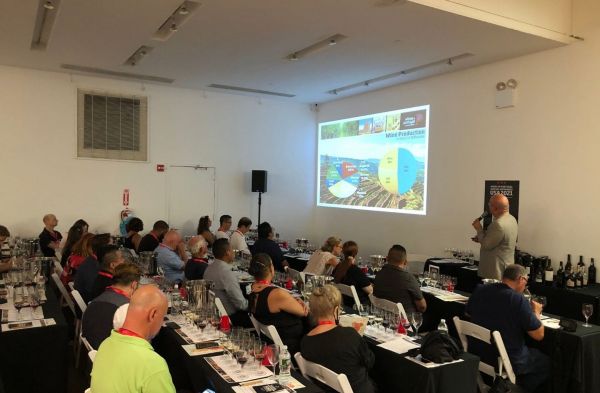 Insights
Vinology, the scientific study of wines and winemaking, is increasingly gaining the interest of consumers as well as the industry. This article looks at five universities around the world that offer professional courses in all things wine.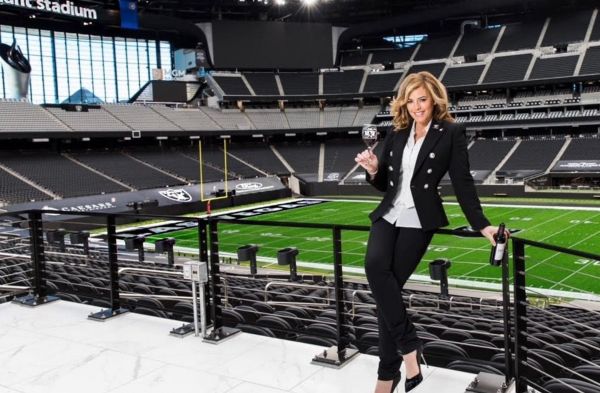 Interviews
Sandra Taylor, Silver-Pin Certified Sommelier and Official Head Sommelier for Allegiant Stadium-home of The Las Vegas Raiders ensure guests always have a great glass of wine with them while watching a game.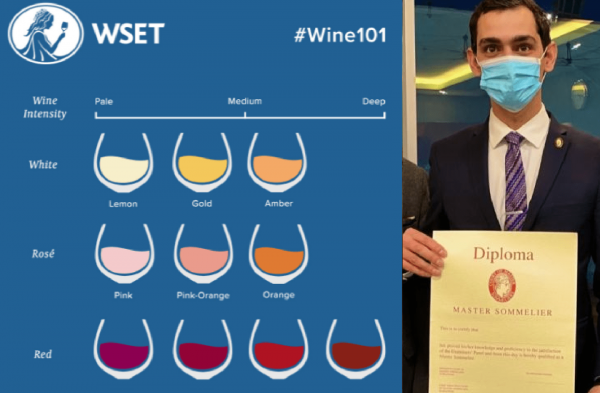 Insights
Whether your sights are set on a new career in wine or if you're already in the wine industry and are looking at advancing your career, or if you just love wine and want to know more about it, the proper wine certification can help you along the way.