Cuvelier Los Andes - Experience Mendoza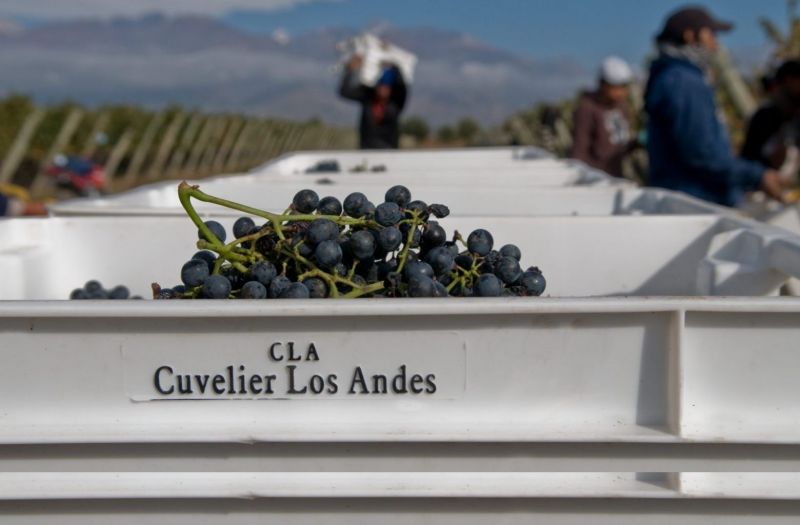 16/09/2020 Cuvelier Los Andes vineyards seem to have found a special place on this rocky, sandy terrain, helped along by Mendoza's warm, dry climate and the cold nights typical of the Andes foothills.
The Cuvelier Los Andes winery located within the Clos de los Siete vineyard in Vista Flores,Tunuyan offers a variety of activities focused on the appreciation of viticulture for groups of friends,couples and families.
History
Henri Cuvelier started a wine merchant business selling wine around the affluent areas of Northern France in 1804 and his descendants carried on his passion for wine throughout the generations,soon acquiring vineyards and chateaux in Bordeaux.
An important family in the French wine world, the Cuveliers were invited by Michel Rolland to participate in the Clos de Los Siete project of four French-owned wineries in the Uco Valley making wine on the same property,thriving individually and collectively.
In 2003, Cuvelier started making their own wine and the modern winery focuses on Argentine wines made in an old world,French style.The winery was designed with simplicity in mind and is made up of three units one for tanks,one for barrels, and one for bottles.Orange hued,the building makes a striking impression against the mountain backdrop. Wine to try: Their rich Grand Vin is a Bordeaux style blend with Malbec,Cabernet Sauvignon,Syrah,Merlot and Petit Verdot.
Image:Baptiste Cuvelier,Adrian Manchon (winemaker) & Bertrand Cuvelier
Vineyard
Cuvelier Los Andes is located in a semi-arid zone of Argentina known for its lack of rainfall which totals only 250 to 300 mm a year.Temperatures range from temperate to cool with an average annual temperature of 14° C and a thermal range of around 15° C.The vineyard is located within Region III of the Winkler Index and has 1,800 growing degree-days between October and April.
Image: Cuvelier Los Andes
Wine
Cuvelier Los Andes have won many awards for their delightful wines including the Sommeliers Choice Awards 2020.This time Double Gold medal winner with 97 Points is Cuvelier Los Andes / Malbec 2016.
Malbec 2016 is intense red color with violet reflections.Aromas are complex and mineral with notes of prunes,white pepper and marmalade.Balanced and soft in the mouth with round tannins and a long finish.
Image: Cuvelier Los Andes
Online Order:
Distributors or wine buyers can click HERE.Or reach out to the team on PAOLUCCI@FIBERTEL.COM.AR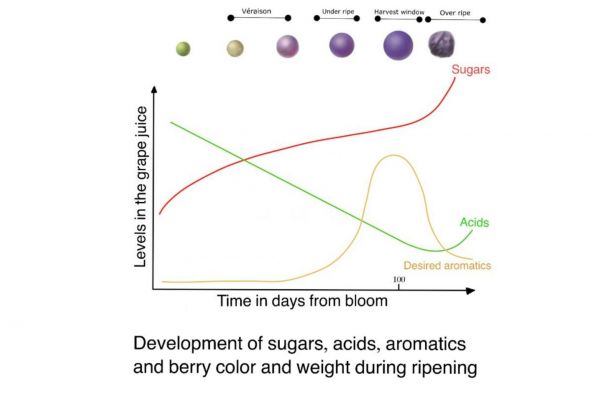 Menu Intel
Ripeness at picking is an important concept to grasp in order to unlock key information from wine tasting.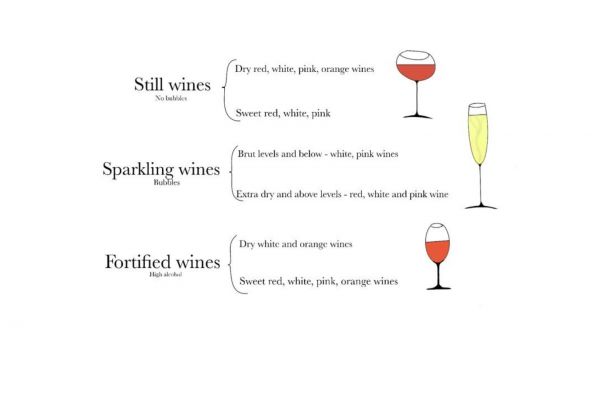 Menu Intel
Each wine is unique in its own way, let's take a look at some basic wine styles, shall we?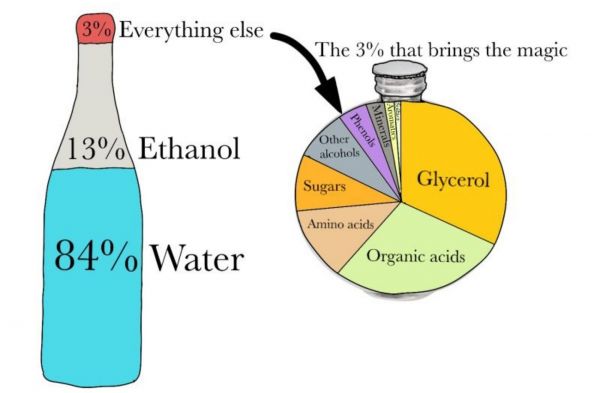 Menu Intel
Wine is equal parts science and art. Let's take a deeper look at the composition of wines and what causes the magic to happen.