The Name's Wines. Emily Wines.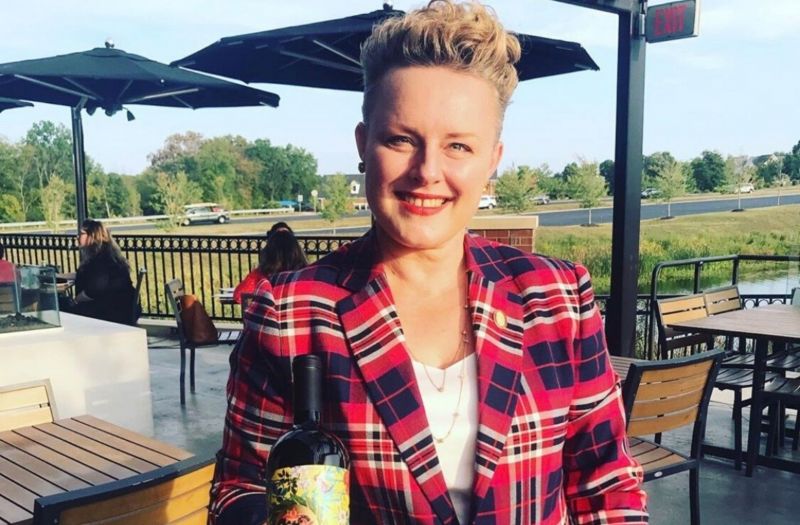 07/01/2020 Master Sommelier & Vice President of Wine & Beverage Experiences at Cooper's Hawk Winery & Restaurants gives insights into running a successful wine program
"Emily is an amazing sommelier" is the first response that comes to anyone's mind when asked about Emily Wines. We decided to go ahead and meet the amazing personality, in person, and if there was one word for 'making work to be fun', it is 'Emily'.
The Sommelier Business team dropped by the Cooper's Hawk Winery & Restaurant for the opportunity to interview the Master Sommelier, Emily Wines.
Not only does she make learning fun, she demystifies the world of wine to the average consumer. Emily is the consummate master sommelier in every sense of the word. Her industry knowledge companioned with her "beyond the ordinary" people skills blend well with her timeless and beautiful spirit to top off one this industry's brightest stars.
Without further ado, let's dive right into the conversation. Happy reading!
What are the ten things that a sommelier can do to increase their wine sales?
When it's wine, it is not just a product that you're selling, it is a whole experience. That said, one should keep these points in mind to maximize the viability of this experience in a way that everyone is looking for it: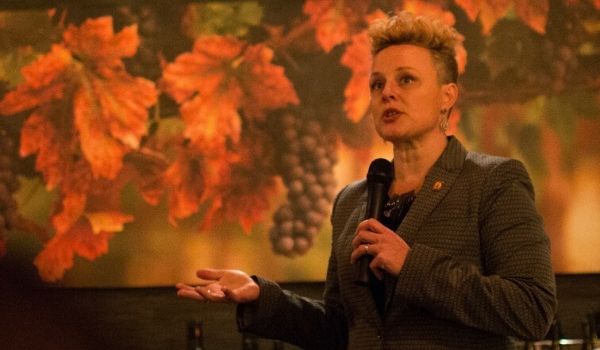 1. Write a wine list that is easy to navigate
2. Put wines on your wine list that your guests want to drink! Just because you don't like oaky chardonnay doesn't mean that there aren't well made ones that you can sell
3. Look for opportunities to sell wine- keeping wine glasses full all night long is both a service and will drive revenue
4. Staff training- what you teach is what they will sell. Make every server an assistant sommelier.
5. Offer variety in BTG sizes. A half glass of wine is still a sale and while a guest might not order a second glass, they might go for a half glass
6. Private dining: create engaging wine options here beyond the standard packages
7. Stay on the floor! I know you have lots of work to do in the office, but the wine doesn't always sell itself
8. List wine pairings on the menu
9. List dessert wine on the dessert menu
10. Greet every table with "would you like to start with a glass of champagne?" rather than "can I get you a cocktail or something from the bar to start?"
What to keep in mind while recommending a wine to the consumer?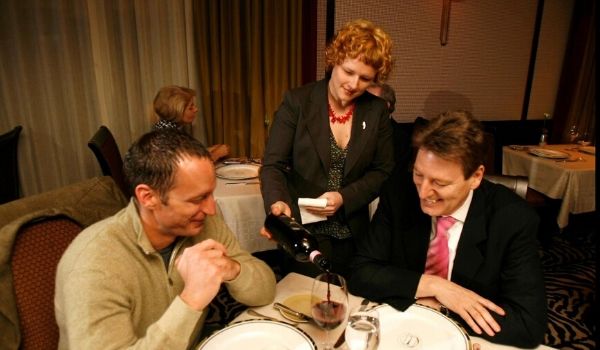 Listen to what your guests want. If they are talking about loving juicy, new world style wines, don't recommend something too far off from where their palate is. Recommend a variety of wines in different price points so the guest knows you aren't attacking their wallet. Speak their language: don't go into geek speak unless they go there first.
What are Five ways to upsell your wines?
Straight and simple: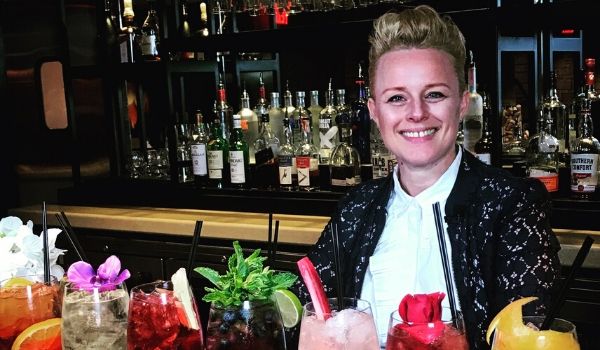 1. I am against the idea of upselling wine. If anything, I down-sell for the win. Guests automatically assume a sommelier is there to get more money out of them. If you find something they will love and it is less than they want to spend, they will trust you forever.
2. You can increase the check by looking at different formats. If a couple is looking to drink a bottle of wine with dinner, why not sell them two half bottles or a half bottle and a couple of things by the glass? It is the same quantity, but the margins are better and they are likely to spend more on two splits than on a single bottle.
3. Use positive language. Sales techniques apply to every industry and working in seductive words like velvety, elegant, powerful, silky, etc. are great ways to draw a guest towards a specific bottle.
4. Use the art of storytelling. There is only so much draw you can create by describing flavours. Great stories about a region or winemaker give an emotional connection to wines. It works with sommeliers and guests alike!
5. Banquets and private dining! Far too many private dining sales people default to beverage packages. If you can create a relationship that is open to you consulting with the guest on their wine selections, you will greatly increase your wine sales. Granted, this only applies to those larger restaurants.
In your opinion, what are the top 5 sources of information/education for Sommeliers?
1. Learn from each other. The greatest professional insight I ever got was from my peers in the industry.
2. Volunteer for events like TexSomm, Pebble Beach Food & Wine, etc. This will connect you with some of the greatest working sommeliers in the country and this is where you will get all your best practices and answers to your burning work questions.
3. The Guild of Sommeliers offers great masters classes and resources on their website.
4. Your own restaurant operators: As a sommelier, you also need to understand the business of running a program. Don't overlook the value of understanding a P&L and pay attention to the business needs. It will pay off for you professionally
5. Books. You will buy a lot of them and there is nothing better than falling down rabbit holes of information about specific regions or subjects. Don't count on the internet alone.
Do you use any apps to keep yourself updated?
No. When I was studying for the exam, I used a simple flashcard app that was very helpful and I occasionally look at the "When Wine Tastes Good" app to see if the biodynamic calendar is corelating with my palate, but that is it.
From where do you consume your content on a daily basis?
I read the Shanken report every day. That tells me what is going on in our industry on a global level. I also rely on social media. For our industry it is the fastest way wine news travels.
What are the five ways to crush happy hours?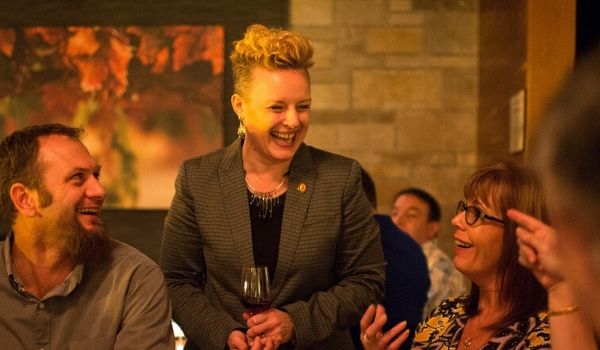 1. Find hidden deals on wine that still give you a good margin
2. Be creative and playful with what you offer- make your restaurant a must-visit happy hour destination
3. Don't forget the power of social media. If it isn't photographable, it isn't memorable
4. Don't let happy hour feel like you are going cheap. A house red and house white aren't as exciting as a small selection.
5. Theme your happy hours and mix it up to keep it feeling fresh
How important is it to decide on 'Happy Hour' timings?
This depends on your business flow. Are you struggling to get butts in seats from 4-6 and then the diners come? Do it then. Are you struggling with the later hours? Don't run a happy hour all day on slow days- it will loose it's significance. Keep it feeling like it is something you have to catch before it's gone.
How to utilize happy hours for sales growth?
Happy hour is really about capturing people during a time that they are unlikely to stay for a full dinner. Offer the full menu and encourage menu crossover. Also, encourage making happy hour the first part of the meal. Start with happy hour oysters and stay for dinner.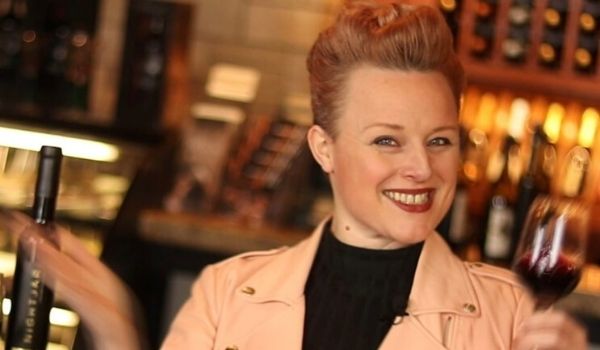 Well, thank you Emily for your time and the core insights that you've provided for sommeliers and restaurateurs around the world. We, at SommelierBusiness.com look forward to meeting you again soon.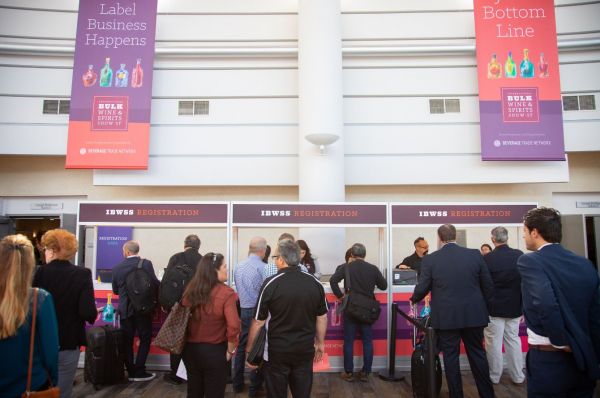 News
IBWSS San Francisco tickets can now be purchased at the official trade show ticket page, and if you buy before March 31, you will also save!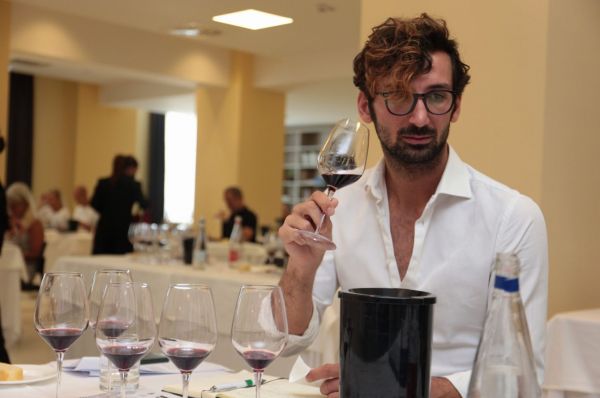 Interviews
"The Ambassador of Wine: A Multilingual Professional with Expertise in Hospitality, Sales, Marketing, and Management."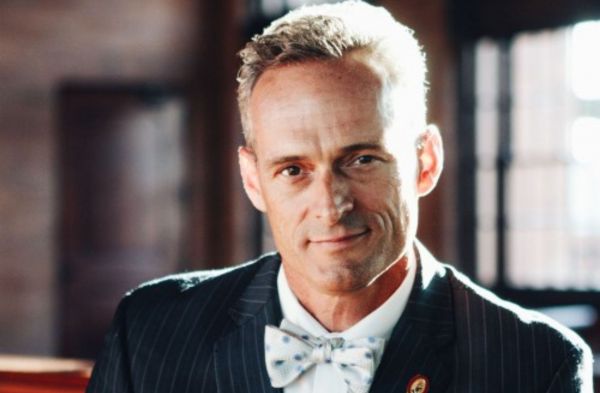 Interviews
Charlie Leary interviews Master Sommelier Ron Edwards of the major fine wine import & distributor Winebow about the company, his job & accomplishments within the fine wine sphere.