Q&A With The Youngest Master Sommelier, Toru Takamatsu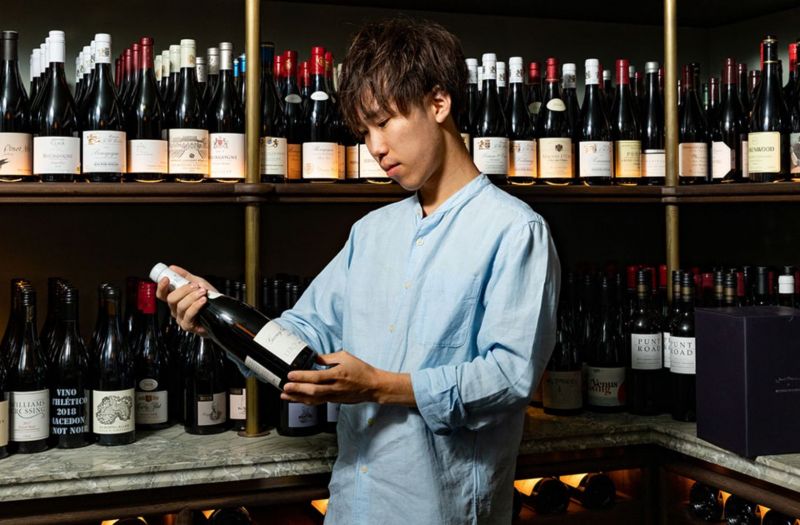 01/09/2022 In the interview below, Toru Takamatsu talks about his journey to becoming the world's youngest Master Sommelier, & his goals, and shares a piece of advice for MS exam aspirants.
Toru is the first Japanese Master Sommelier and one of the youngest MS ever to pass the MS Exam at the age of 24. When Toru was 21 years old, he worked as a barista in Sydney, Australia. One day, he experienced some nice wines while dining at the renowned Felix restaurant. This piqued his interest, and that day he decided to begin a career in the wine business. Toru was awarded the title of Master Sommelier just 3 years later. Learn more about him and his journey in the interview below. Toru is presently working on his winemaking knowledge on the island of Hokkaido in Japan at the "Domaine Takahiko".
Hi Toku, you're one of the youngest to have the MS title at only 24 years of age and the first ever Japanese Master Sommelier. Tell us about your journey.
I came into the world of hospitality at the age of 15 through my dad, who worked as a chef. I was placed in the café section of the company and slowly got
interested in the position as a barista. Since then, making coffee has been my hobby, and I have always continued to pour in a café until the end of my sommelier career.
[[relatedPurchasesItems-41]]
The wine was my only interest when I was working as a barista in 2020, but thinking about the future, I thought going into the world of wine would open up many different Paths. It was then time to move in my career from barista to sommelier, which happened in 2016 when I joined Rockpool Bar and Grill Sydney as a food runner. During the six months as a food runner, I studied for the Court of Master Sommeliers Introductory and Certified exam and passed whilst still as a food runner. I was then invited to join as a junior sommelier by Yuki Hirose, who was the head sommelier of Eleven Bridge Restaurant, another venue of the Rockpool dining group.
After passing the Certified exam, I went straight into studying for the advanced and passed the following year in 2017. On the day I passed the exam, I immediately applied to sit for the Master Sommelier Diploma. After a few months, decided to move to London to gain more exposure to the wine industry as the exam was also held there.
During the year 2018, I was preparing for the MS exam and, luckily, received an invitation that year. Hoping to pass all three parts together, I sat the exam in October 2018 and passed the theory and practical. By tasting one flight of six every week since the first attempt, I managed to pass tasting the following year, which made me become one of 262 Master Sommeliers at that time.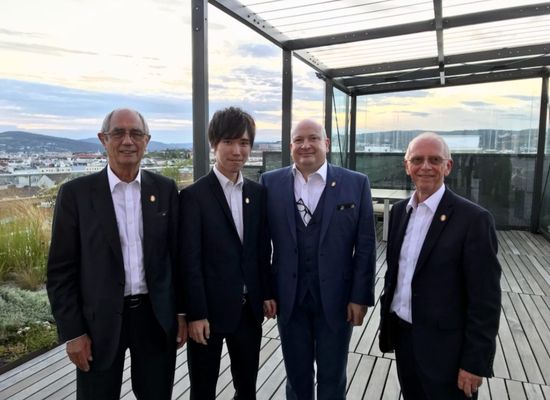 Toru Takamatsu, Master Sommelier
Being a Barista at the age of 21, you became a Master Sommelier in just three years, which is incredible. What inspired/motivated you to join the wine industry?
When I first visited Rockpool Bar and Grill in 2015, before I started working there, I was served by Yuki Hirose, who looked after me, sitting at the bar top by myself. His service was something unforgettable. Tell us about your current place of work and your role there. I am currently at Domaine Takahiko in Hokkaido, Japan, working as an Apprentice vigneron learning winemaking.
What's the best part of your job?
Everything! But my favorite part is tasting the barrels before assembly.
What sources do you follow to stay on top of industry trends and new launches worldwide?
I generally look at Jancis Robinson's website and talk to sommeliers around the World.

Toru Takamatsu, Master Sommelier
What are some of the most important skills for a sommelier?
Passion for wine, Precision of service, and Communication
How do you self-learn and improve your skills?
By visiting other restaurants and reading books. Guildsomm was also on the top of my study material.
Name three sommeliers that you admire.
Yuki Hirose
Julia Sewell
Piotr Pietras
What is that one piece of advice you would like to give to people of your generation who are M.S. aspirants?
Have fun, even while studying. Drink as many wines as you can but make sure to learn a fact for each.

Toru Takamatsu, Master Sommelier
What's your personal career goal? And how are you investing or planning to get there?
To start my winery. I am currently working in a vineyard in Japan and aiming to start my winery within the next five years.
Any favorite food and wine pairing suggestions for wine enthusiasts?
My all-time favorite is Iberico Jamon and Manzanilla.
Interviewed By Aakriti Rawat, Beverage Trade Network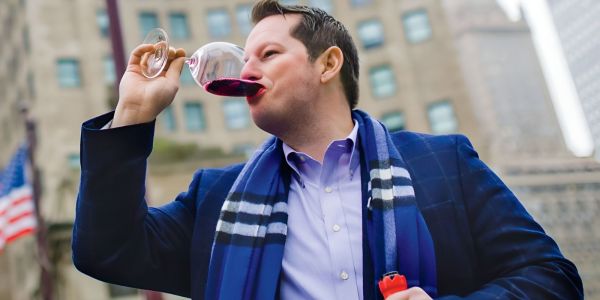 Interviews
Jon McDaniel on what makes a great sommelier, how sommeliers can create effective wine programs and how they can improve wine sales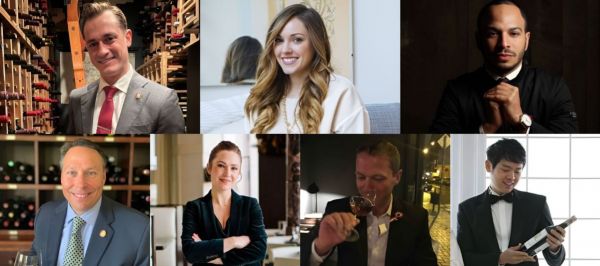 News
Top master sommeliers, sommeliers, wine directors and on-premise buyers of USA will gather in Chicago to judges wines at the 2024 Sommeliers Choice Awards, a leading wine competition benchmarking wines for on-premise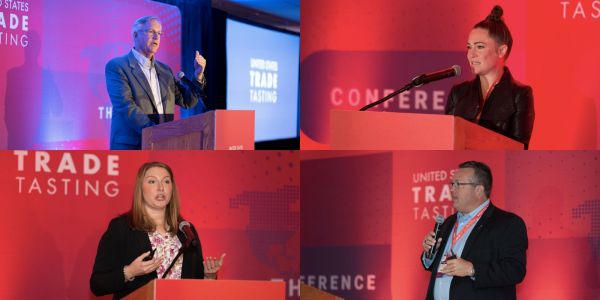 News
Mark Braver, The Fifty/50 Group; Michael E Klauer, Momentum Beverage Team: Jeremy Kruidenier, Wine and Spirits Distributors of Illinois and more take the stage at USATT 2023