eComm Bringing In A Wave Of Disruption In The Wine Industry!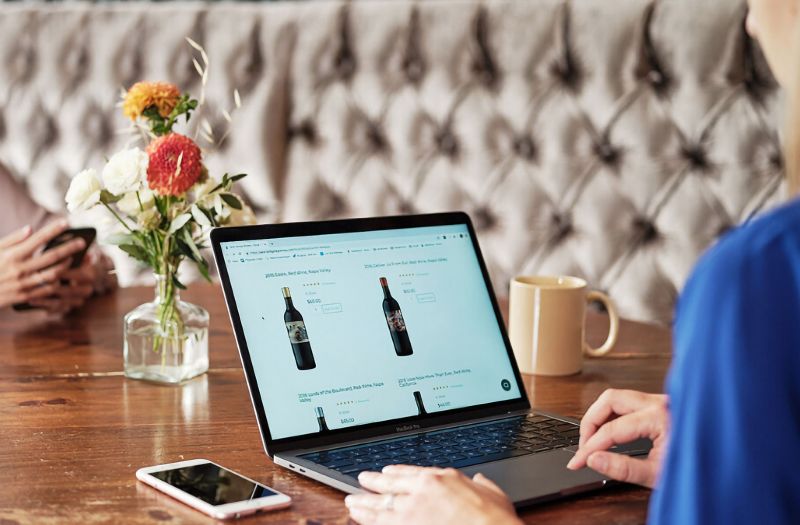 25/01/2022 eComm changed the wine industry's scenario. From selling wines online to emerging into global brands; many companies are excelling in the eComm market
The pandemic saw a huge surge in online wine sales and that led to numerous innovations and emergences within the e-commerce channels of wineries. Despite numerous challenges faced by the wine industry in terms of the supply chain, numerous companies spurred to provide e-commerce solutions to wineries. The wine e-commerce industry has been ever-evolving and going digital is more of an essential now than a choice for wineries and wine producers. The closing of F&B establishments across the world and the restrictions on shopping in stores gave undue advantage to wineries to reach out to a large customer base through their e-commerce channels.
Incorporating technological innovations through personalization, product recommendations, sales, and delivery, are helping wineries to set new bars for customer demands. It is time to evolve the retail strategies and provide an experience even outside your winery to build a strong customer base. E-commerce is helping wineries in reducing their costs by giving them the benefit of not having to store all their products in a physical space.
[[relatedPurchasesItems-41]]
Not just helping your brand to go global, e-commerce even provides a wide range of marketing opportunities like search engine marketing, pay-per-click ads, and a lot more. This allows you to offer a personalized experience to your customers, easily receive feedback on your products which eventually gives an opportunity to build a strong image of your business. E-commerce in the wine industry has not only provided an access to increase sales but also to offer maximum security on transactions to the consumers.
With e-commerce becoming such an important topic of discussion in the wine industry, there have been numerous platforms that have leveraged this segment. An e-commerce platform offers a software application that allows the seller and the consumer to be in the same space to sell and buy wines respectively. A winery or producer can simply find solutions through an e-commerce provider. Several companies are now providing e-commerce solutions to wineries, out of which some of them have been listed below.
Underground Cellar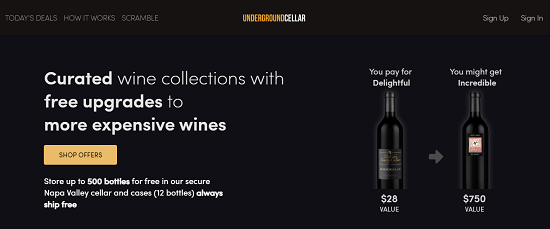 Underground Cellar Website. Image Source - Underground Cellar
Working on a very interesting concept to provide value to wineries, Underground Cellar is a wine e-commerce platform that maintains the value of premium wines on its website. Instead of offering premium wines at reduced prices, they gamify the experience of buying wines. The website allows consumers to buy wines within their price range, and then upgrade a handful of those premium bottles to higher values which adds to the value of your wine instead of subtracting.
VinoShipper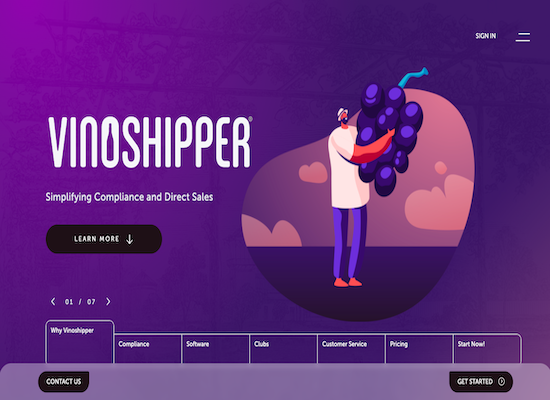 VinoShipper Website. Image Source - VinoShipper
VinoShipper is a dedicated platform to make the job of wineries, breweries, distillers, retailers, etc. easier by simplifying and increasing their direct sales to consumers in the US. It helps the wineries by managing their shipping, compiling reports and orders while taking care of the taxes for the wineries. For a minimal fee, VinoShipper covers the credit card fees, age verification services where they make sure that legal transactions are taking place, compliance checking where they keep you updated with all the changes in the regulations, and order tracking. It is a great platform to increase your customer base by managing all your members and clients in one place.
CRU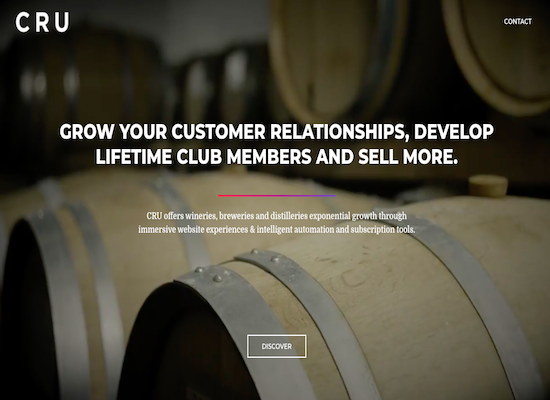 Cru Website. Image Source - Cru
With the aim to offer value to small family wineries as well as large businesses, Cru offers an e-commerce platform along with digital marketing tools. This not only helps the wineries in increasing their sales but also managing their DTC channels efficiently. It promotes wineries to build up their website which provides an immersive experience to the buyers, an online sales platform on the website itself, wine club subscriptions and campaigns on e-commerce platforms, and a lot more that can help in the growth of the winery. Digitalization is a necessity to adopt in a wine business now, and Cru helps you to smoothly transition into it.
WineDirect
WineDirect Website. Image Source - WineDirect
One of the most trusted and known e-commerce platforms for wines, WineDirect offers a one-stop solution to wineries of all sizes to manage and grow their direct-to-consumer sales. As the importance of Big Data keeps increasing day by day, they enable you to understand your big data and manage it all together in a safe space. Increased online sales, a POS (Point of Sale) dedicated to your winery, distribution of the marketplace, and orders fulfillment are some of the benefits offered by WineDirect. The winery management offered by them lets your customer easily purchase wine with an easy-to-use interface, accuracy, and a lot more. Overall, WineDirect is a great company for you to sell your wines on your own terms while focusing on growth.
VineSpring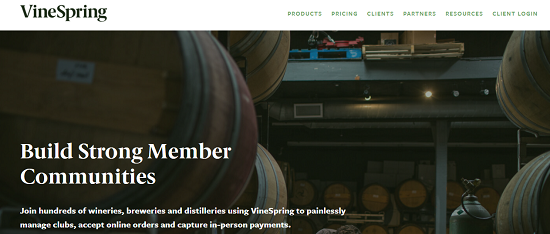 VineSpring Website. Image Source - VineSpring
An ideal e-commerce platform to manage your winery's club, control your inventory, and maintain high-volume sales. VineSpring focuses on offering your winery member-focused commerce that helps you in building a loyal and strong customer base. It flexibly allows you to incorporate technology integrations within your systems which allow easy and safe transactions for your consumers. Catering to many wineries in the US, they charge a nominal fee of $99 for starters, where they offer many features like club management and customization, allocation management, ShipStation integration for shipping your wines, inventory controls, and a lot more. VineSpring offers a robust support system along with a blog that helps wineries to learn the e-commerce success secrets of every wine.
Pix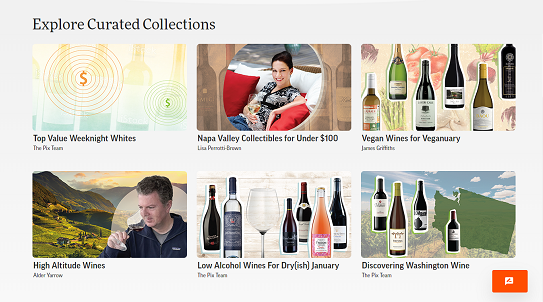 Pix wine Website. Image Source - Pixwine
New in the market is another e-commerce platform that aims at helping buyers to find the perfect wine they are looking for through this wine discovery platform. Founded by Joe Fattorini of The Wine Show fame, Pix is a fantastic platform for your winery to display their wines and sell them to the right people with the help of artificial intelligence systems. It also gives opportunities to small wineries and those that don't have an online e-commerce platform to sell their wines through a retailer that is located near the consumer. As Joe explains it "Pix is free to use, free to appear on, but with keyword bidding that world like a highly targeted 'fast pass' to put your wine in front of the people MOST likely to buy it." Basically, it is Google for wines.
Article by Shreya Kohli, Beverage Trade Network
Header Image Source - WineDirect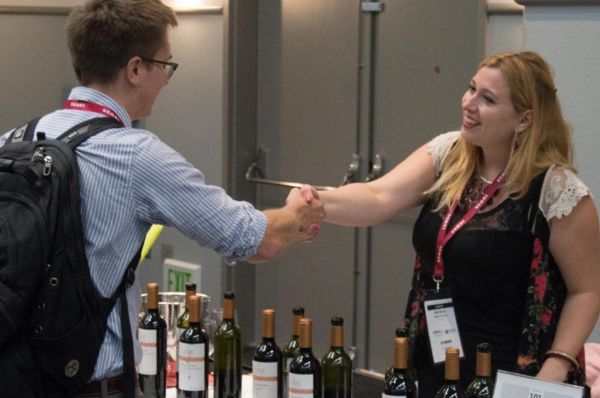 Insights
Building Connections, Expanding Palates, and Elevating Wine Culture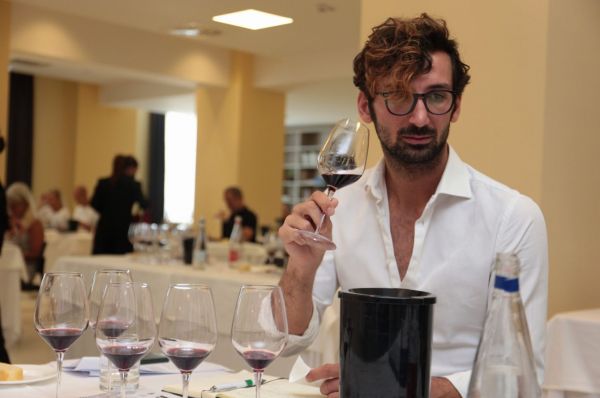 Interviews
"The Ambassador of Wine: A Multilingual Professional with Expertise in Hospitality, Sales, Marketing, and Management."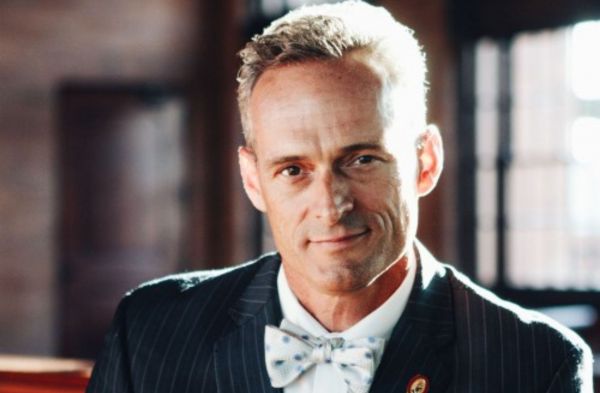 Interviews
Charlie Leary interviews Master Sommelier Ron Edwards of the major fine wine import & distributor Winebow about the company, his job & accomplishments within the fine wine sphere.
South San Francisco Conference Center, 255 South Airport Boulevard, South San Francisco, CA 94080, United States
Register Now
South San Francisco Conference Center, 255 South Airport Boulevard South San Francisco, California
Register Now