5 Must-haves On Every Wine List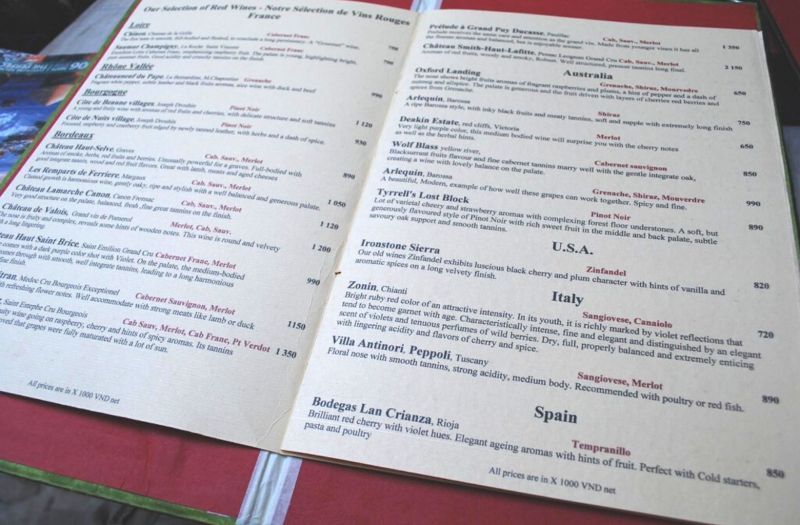 13/02/2020 Trying to come up with a 'complete' list of wines with only 10 or 15 labels is significantly harder than compiling a list of one hundred labels.
When designing a small list, it is vital that the entire floor staff is well-versed with each wine and able to speak about them to diners accurately and passionately. A small list also means that that the staff can taste each wine (which is something that might not always possible with a larger list) and training your staff on the high notes of the winery's story as well as the tasting experience should be a priority. You want to ensure that there is something there for everybody, which often means including a variety of styles in both value and icon categories, so use the feedback of your staff to evaluate your selection accordingly.
The low cost of inventory, flexibility to list a few 'quirky' wines and the ability to make changes easily when a suppliers' stock (inevitably) runs out are also some very important advantage of keeping a small list. With the advent of wine preservation systems like Coravin and Enomatic, the possibility of serving each wine by the glass can also be considered.
Here are 5 styles that should be present on every small wine list.
1. Bubbly:
Good quality sparkling wine. It makes a great aperitif and gives an option for diners looking for a celebratory drink. If possible, try to list a non-Champagne sparkling wine by the (full) bottle and a half-bottle of true Champagne.
2. The good all-rounder:
A crisp, dry, largely neutral white with refreshing acidity. Muscadet, dry Riesling, Pinot Grigio are good examples. This wine appeals to lovers of light, dry whites. The style is quite easy to pair with a variety of foods
---
Sommeliers and Wine Buyers, do check out the top 100 wines to buy for your restaurants here.
---
3. Something for the wine geek:
A complex, earthy, light to medium-bodied red wine - Pinot Noir, Rioja (or New World Tempranillo), Chianti or Valpolicella. These styles can be depended on to deliver a quality offering and often have a broad appeal because they are not heavily oaked, overly spicy or over-burdened by big, chewy tannins.
4. The big gun:
something impressive and iconic. Classic Bordeaux, big-name Italian (Super-Tuscan, Barolo, Amarone), flashy Californian or Australian red are a few examples here. This is for the drinker who loves and can afford this style and isn't concerned about a food match.
5. Funky town:
Interesting wines from more exotic origins add a touch of flair to a wine list and choosing a wine for the adventurous consumer doesn't have to be complicated. Try and match the wine well with the menu, but also give the diner something that might lure them to drink it on its own merits. Wines from Lebanon, for example, are firm, complex and relatively undiscovered. They are a talking point amongst diners and usually raise eyebrows in a good way when they are tasted. Greece, Uruguay, Japan, even India all produce some intriguing wines that usually hit home more often than miss.
Considering the restaurant's customer profile and catering to the style of the menu often leaves the sommelier with a wide range of choices to select from, but including one selection from each of those five categories gives the diner a wide variety of popular options to choose from. Other styles to think about include: big, juicy whites like ripe Chardonnays or Condrieu; a stylish dry rosé; a sweet wine like Moscato d'Asti (great as an accompaniment to spicy food as well a fruity desserts); Sauternes; or Port.
---
Sommeliers and Restaurant Wine Directors, check out these Top 100 Wines for your restaurants.
---
Top 100 On-Premise wines is a celebration of 100 top wines at the Sommeliers Choice Awards. Uniquely, the T100Wines are selected from votes made by top Sommeliers and On-Premise wine buyers of USA
The voting process for the top 100 wines for restaurants.
The top two questions that sommeliers will be attempting to answer at the Sommeliers Choice Awards as they judge wines is: "Would we stock this?" and "Will the consumer buy the 2nd glass".
F (Food Parability Score) + T (Typicity Score) + Q (Quality Score) + Value Score (V) + Package Score (P) = Sommeliers Choice Awards Final Score.
A separate weighted score will be given for each of the parts of the judging process. The scores will be added up to give a final score from which individual prizes will be awarded.
1. Initially be tasted blind to determine its quality, food parability and typicity. Judges will write down the price based on their assessment to late evaluate the value score.
2. Judges will then determine the package and value score of the wine once they are revealed with actual price and shown the package. The package will be judged for the on-premise considering factors like label design and information, closure, and overall look.
3. The judges can discuss the wine as a whole to help allocate scores in the four judging areas however each judge will give the wine its own score and the average will be taken as the final score.
4. Judges will also mark 'By The Glass if they think the wine is a good fit for By The Glass.
5. Food parability and quality will get more weight for their scores.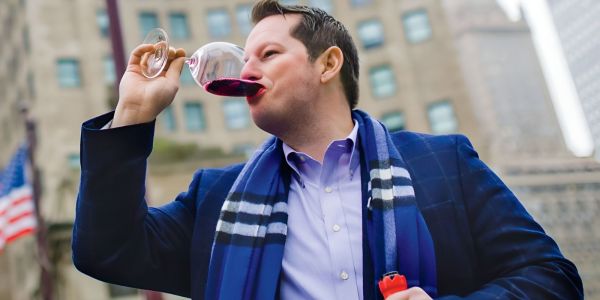 Interviews
Jon McDaniel on what makes a great sommelier, how sommeliers can create effective wine programs and how they can improve wine sales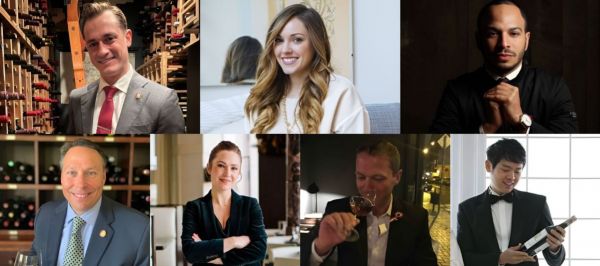 News
Top master sommeliers, sommeliers, wine directors and on-premise buyers of USA will gather in Chicago to judges wines at the 2024 Sommeliers Choice Awards, a leading wine competition benchmarking wines for on-premise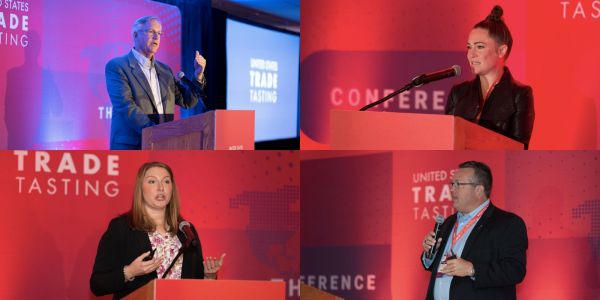 News
Mark Braver, The Fifty/50 Group; Michael E Klauer, Momentum Beverage Team: Jeremy Kruidenier, Wine and Spirits Distributors of Illinois and more take the stage at USATT 2023