Q & A with CEO and Founder Sid Patel, The International Bulk Wine and Spirits Show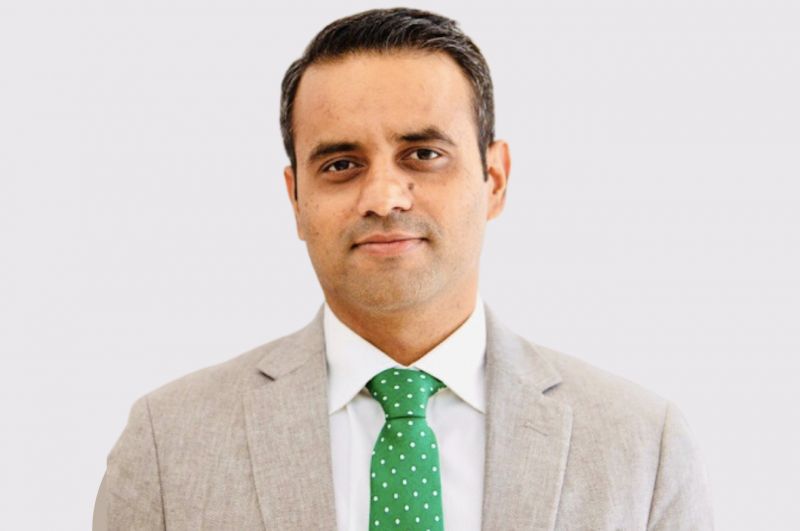 07/07/2023 In the short Q&A below, Sid Patel, CEO of the Beverage Trade Network (BTN), explains why the 6th annual International Bulk Wine and Spirits Show is very important in the current timing of the global wine and spirits market
What is the 2023 International Bulk Wine & Spirits (IBWSS) Show to San Francisco theme?
The 2023 theme will take a deep dive into private labels, industry progress, bulk and supply chain. Speakers who are experts in the bulk and private label business will provide you with actionable insights to help you save money with the expensive lessons that they have learned, they will provide you with knowledge of the current and future landscape of the industry so you can plan your business trajectory, they will provide you with appropriate knowledge to spot upcoming opportunities.
We will also be focusing on the current market shifts of creating non-alcoholic and low-alcoholic beverage products, sustainability and new certifications needed to tap into supermarket chains and other global markets.
Is the United States still the biggest growth opportunity?
On a global basis, and in the United States the private label and bulk trade market are growing in importance. We've already seen a lot of enthusiasm from supermarkets, restaurants and hospitality businesses to create their own private label brands, as well as from smaller wineries to get into the bulk trade.
As we know Europe and UK have clearly shown the trend and the market size for this category, US is now catching up with the private label category with a lot of supermarkets focusing on creating their own brands. With Aldi and Lidl supermarket chains aggressively expanding their footprints in the US, there are a lot of opportunities for suppliers to discuss private-label offerings. From Target to Walmart, all are investing in their own labels and promoting them on the main shelves of their stores.
Yes, the United States still offers the biggest growth when we compare with UK and Europe when it comes to volume and growth percentage. We have recently seen suppliers moving away from China and focusing back on UK and USA as their top 2 export markets.
Is a recession coming in the second half of 2023 and 2024?
I can surely see a slowdown in the wine category but the spirits category has been strong in 2023 and expected to grow in 2024. With Wine, I am expecting a flat 2024. Suppliers may end up doing the same business but maybe with smaller orders as buyers don't want to increase their inventory levels and accounts payable levels. Right now, every business is focusing on optimisation. I think we may have a soft landing, as a lot of businesses have done corrections and are expecting a recession. If you think about it, this is the first time we are forcing a recession so we are looking for a strategic soft landing. Unless we see a lack of confidence in US currency which seems to be a trigger, I am expecting a soft landing and a flat 2024 in wine and small growth in spirits. With that being said, the value wine category will grow again. Thus the $8 - $12 per bottle retail wine category should expect growth.
[[relatedPurchasesItems-62]]
What drinking trends are you seeing?
1) Better for your beverages
The demand for the BFY (Better for you) range of products with perceived health benefits continue on an incline through the pandemic and after. Low-alcohol and no-alcohol beverages are expected to grow.
2) Bringing the party home
Although we were more than happy to hit our local bars again, we have also enjoyed spending time at home. People are hosting a lot of gatherings and serving good products now. Products that fall into this category may grow.
3) The RTD and Hard seltzer buzz
Consumers are still reaching for hard seltzers but the craze may be dampening with a decrease in consumption compared to the highs of 2020.
4) Sustainability
Not just a buzzword, consumers are sincerely looking for brands that have a commitment to sustainability. This may come in the form of greener packaging solutions, the use and reuse of water, obtaining water and other materials from local sources, and reducing waste.
What are your tips for drinks suppliers to plan for the next 18 months if we go into a recession?
I will share my principles on how I plan to navigate the next 18 months. I think this may apply to a lot of businesses from small to big.
Making sure my revenues are covering expenses. This means I am not investing right now aggressively for growth as it looks like if we are into a recession we may be there for 1-2 years. I want to make sure I don't create financial pressure. By investing in growth, I mean, new events, new products, new businesses, and new markets. We plan to stick with our current business, focus on our customers, focus on retention, focus on our people and in retaining them, focusing on creating more net profits by creating more value for our customers.
Thus, if you have a drinks business, I would not let my accounts receivable grow to more than 10% of my turnover, I would reduce my average 60-day term to a 30-day term, I would encourage smaller export orders instead of large unpaid orders, I would focus on selling more to good payers, I would focus on cashflow a lot.
If you get cash flow wrong in a recession, you are done. So try and see everything that directly touches cash flow like accounts payable, accounts receivable and inventory. Have cash in the bank and not in those 3 things.
What can exhibitors and visitors expect this summer in San Francisco?
Visitors will get a chance to meet wineries and distilleries that offer private label and contract manufacturing options, bulk wine suppliers from all over the world, bulk spirits suppliers and contract bottlers.
The idea of the show is that a visitor can walk in with an idea or a concept and can meet all the parties involved in developing a private-label brand from scratch.
You will literally be able to set up a private label business with the contacts, information, and education that you will get at the show. So, for example, you will meet contract bottlers, you will meet wine and spirits suppliers and you will meet legal experts who can guide you with any questions you might have.
Exhibitors will get a chance to meet buyers looking to develop private-label brands. Exhibitors will also meet wineries and distilleries looking to meet their demand for bulk wine and spirits.
What's the target audience for the IBWSS show?
The show is relevant to custom crush suppliers, distilleries, and wineries who could branch into providing these facilities in addition to bulk wine and spirits and buyers from every tier of business who want to explore these services. We're really looking to show people how the private label and bulk trade business is starting to become a bigger and bigger component of the U.S. wine industry.
It is important to educate suppliers about the advantages of offering such services and how it helps distilleries and wineries grow their bottom line and build relationships. It is time we accepted this new trend, which is really influencing the future of the wine industry.
What issues will be covered at the IBWSS in San Francisco?
We have an exciting agenda lined up in San Francisco. To offer a really broad view of the industry, one of our speakers will be covering the major trends that are shaping the global bulk wine, spirits and private label market. Some of the topics that will be covered are:
- Bulk Wine Data and Opportunities By Jon Berg, Thought Leadership VP – Beverage Alcohol Vertical for NielsenIQ
- Training Your Sales Teams How to Successfully Sell Your Brands by Jason Steffens, Training Manager at Deutsch Family Wine & Spirits.
- Building a Fast Growing Company by Jeff Kozak, CEO of WhistlePig Whiskey.
- Certifications and You by Kryss Speegle MW, Vice President - Business to Business.
- Global Shipping and Logistics by Horst Muelle, Global Head VinLog at Kuehne + Nagel.
- Sustainability Next by Bryan Avila, Co-Founder, CEO and teacher, Vintners Institute.
There will also be 4 main panels, one with on-trade chain buyers, one with off-trade national chain buyers, a technical panel of winemakers, and lab experts and one with bulk wine and spirits buyers. The panels will be open for audience Q and A. View the full conference schedule here. I will be moderating the retailers and restaurant buyers panel.
What can you tell us about Beverage Trade Network?
Beverage Trade Network was founded as a response to the underlying challenges that face beverage industry professionals on a daily basis. With our integrated set of tools and services for wineries, breweries, distilleries and brand owners, our members can easily attract and engage with potential business partners from around the world.
About the International Bulk Wine & Spirits Show: The International Bulk Wine & Spirits Show (IBWSS) is an annual trade show and conference, open to trade professionals only, which takes place in San Francisco, CA. IBWSS exhibitors are wineries and distilleries looking to sell bulk wine and spirits, producers and negociants who offer contract manufacturing / private label programs and wineries/distilleries/importers who have one-time excess stock to clear. IBWSS buyers are other wineries and distilleries looking to meet up their demand, Importers, Retailers and Distributors looking for private label programs, negociants who are looking to meet the growers and producers.
Get your tickets today and experience the best learning you can apply back in your business.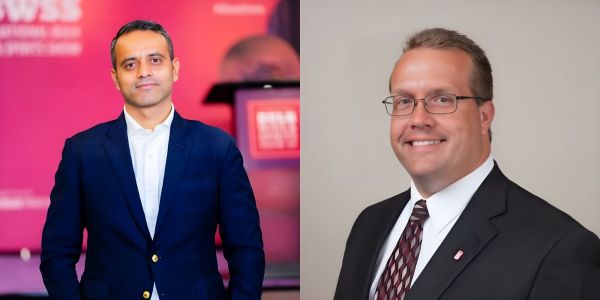 News
Attend this Q&A and insightful session on how beverage brands can develop sales processes to grow on-premise sales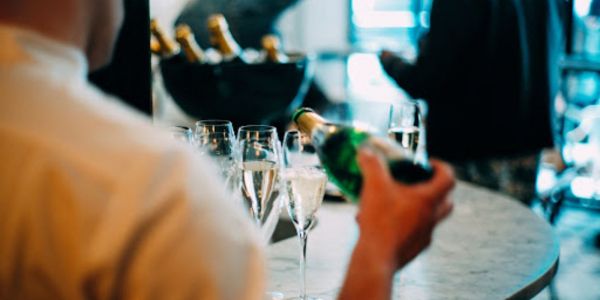 Operations and Management
Nurturing Talent and Expertise: Strategies for Retaining Sommeliers and Wine Waiters in a Challenging Wine Industry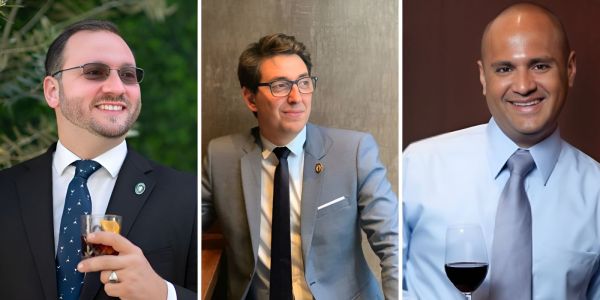 News
Sommeliers Choice Awards is pleased to share that Mark Guillaudeu MS, Jeremy Shanker, and Serafin Alvarado as its judges
South San Francisco Conference Center, 255 South Airport Boulevard, South San Francisco, CA 94080, United States
Register Now