Chicago's Top Restaurant Buyer, James L Bube, MS to host Restaurant Buyers Masterclass at 2023 USATT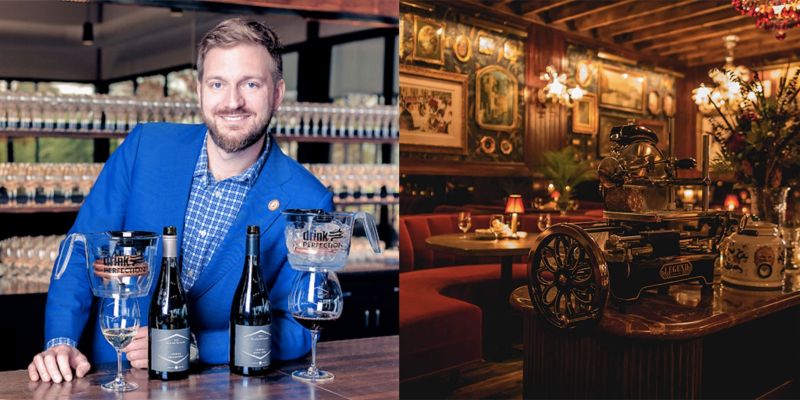 23/08/2023 James L Bube, Wine Director & MS for Hogsalt, A Nationally-Acclaimed Restaurant Group in Chicago will take the stage at USA Trade Tasting on October 17 & talk about how to grow your restaurant sales by sampling Sommeliers Choice Awards Winners
James L Bube, MS is a Wine Director at Hogsalt in Chicago and also a Master Sommelier. Formerly the General Manager of Mercantile Dining and Provision in Denver, Jim focuses heavily on mentorship in the wine industry when not cooking or trying to make the perfect canelé. Over his career, Jim has worked the restaurant floor, risen to top management at the 3rd largest wholesaler in IL, and managed a 7 state territory as an importer prior to joining Hogsalt as wine director. Jim has helped organize an annual, immersive, 2-day hospitality and tasting boot camp for the wine industry drawing participants from across the United States and is regarded as one of the most coveted sommeliers in the industry.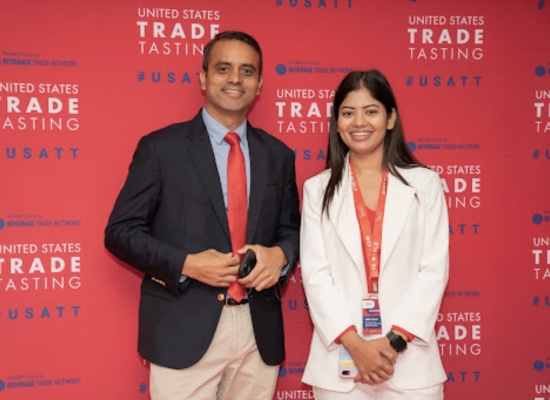 Image: Sid Patel (CEO and Founder of Beverage Trade Network) is on the left and Ankita Okate is on the right (Growth and Events Head at Beverage Trade Network)
Jim is also a Board member and treasurer of the Second City Sommeliers Tasting group in Chicago. Jim was the 2016 National TopSomm second-place finisher and the 2017 Guildsomm Online Competition winner. Jim has hosted hundreds of tastings and wine dinners in his 18-year career as a wine professional and has just wrapped up working harvest at Argyle Winery in Willamette Valley.
[[relatedPurchasesItems-46]]
Jim will host a master class at the upcoming USA Trade Tasting on October 17-18 in Chicago on Day 1. The master class will showcase 6 top winners of the 2023 Sommeliers Choice Awards and why it makes a lot of sense for wine directors and sommeliers to stock these wines. Jim will also focus his talk on how sommeliers can increase wine sales in their restaurants, what does a good wine list look like? What metrics to look for in your beverage programs, How to suggest a wine to your guest and more.
"I think it is very important to understand the clientele of the restaurant and the desired market. It's imperative that our servers are well-trained and can confidently sell our selections. Loading our lists up that does not resonate with our guests and stresses the staff out is counterproductive." says Jim Bube.
The master class has a limited seating of 100 people and is on a first-come basis. The master class tickets are $30 till September 30 and then prices will go up to $50. We encourage you to get your tickets here and RSVP.
Don't miss your chance to learn from Jim and taste top wines from Sommeliers Choice Awards.
About USA Trade Tasting
USA Trade Tasting is annual wine & spirits trade show for retailers, importers, distributors, sommeliers & bartenders to meet & grow business opportunities.
The event is scheduled for October 17-18 in Chicago where over 26 speakers will take the stage in a 2-day learning and networking experience along with hundreds of brands looking to grow in the USA market.
If you are an importer, distributor, restaurant, bar or retailer, USATT is a must-attend event.
USA Trade Tasting is an annual event in its 7th year and is organized by Beverage Trade Network. The theme of the 7th Edition of USA Trade Tasting 2023 is #ConnectingChicago and our biggest aim is 'Making Chicago America's Top Drinks Business Meeting Destination.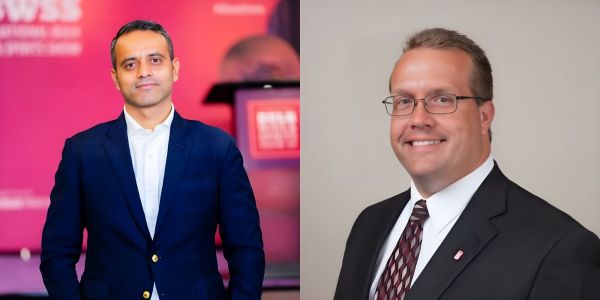 News
Attend this Q&A and insightful session on how beverage brands can develop sales processes to grow on-premise sales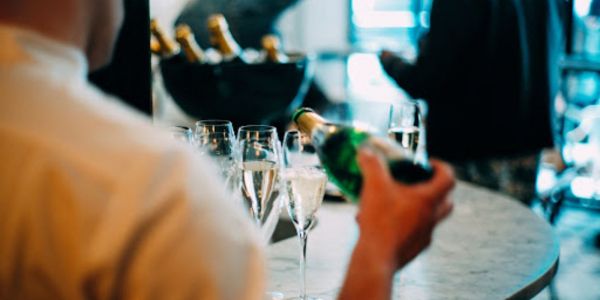 Operations and Management
Nurturing Talent and Expertise: Strategies for Retaining Sommeliers and Wine Waiters in a Challenging Wine Industry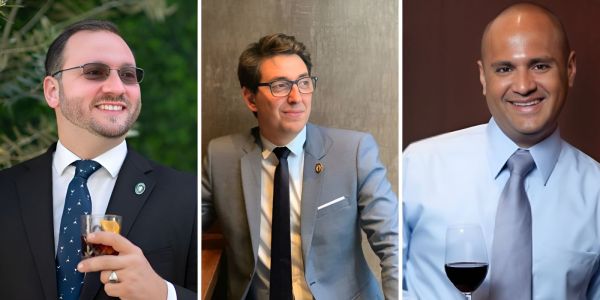 News
Sommeliers Choice Awards is pleased to share that Mark Guillaudeu MS, Jeremy Shanker, and Serafin Alvarado as its judges
South San Francisco Conference Center, 255 South Airport Boulevard, South San Francisco, CA 94080, United States
Register Now