Chez Panisse & Jonathan Waters and The Unique Approach to Wine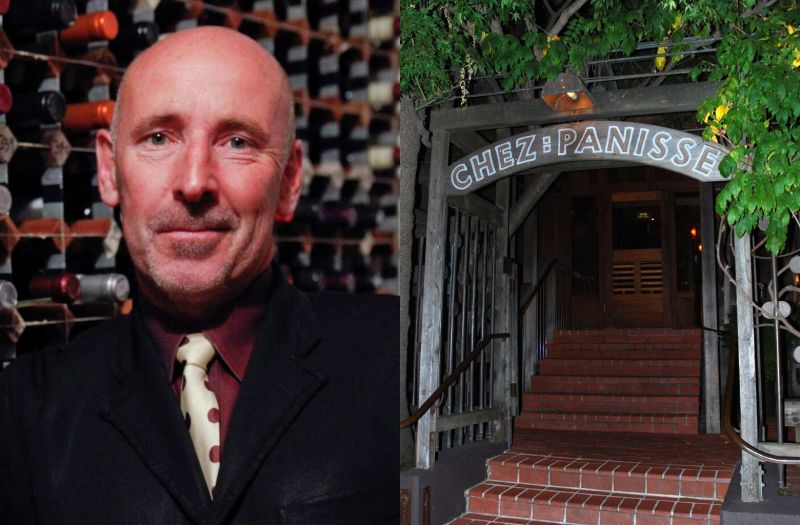 16/06/2022 There's an undeniable joy in the food, drinks, and vibing, and Chez Panisse takes it all to a top notch level with the best wines and drinks.
Wine is served in a variety of eateries. But on the other hand, few restaurants have a true wine identity — a distinct and well-defined approach to wine. One of the few exceptions is Chez Panisse. But, of course, there is such a thing as a Chez Panisse wine, and Jonathan Waters has spent decades preserving and expanding the idea of what a Chez Panisse wine is.
The narrative of how Alice Waters' Chez Panisse changed the face of American cuisine is now part of a culinary legend. The restaurant's long history with wine, which has become a legend in its own right, is also influential.
If most old-school fine-dining wine programmes are associated with arrogant back-vintages of pricey Burgundy and Bordeaux, built the narrative around the operation at Chez Panisse around a set of principles that are opposed. Nevertheless, it was a major ancestor of some of today's most innovative wine lists, defying convention via its cost and tiny size and embracing the Old-World concept of "table wine."
Chez Panisse Wines
Chez Panisse has quietly sparked a culinary revolution for the past four decades. Wine is served wherever food is served. As a result, Alice Waters' restaurant has evolved with America's wine preferences.
Its wine programme has developed from a simple snapshot of California to a preoccupation with French country wines acquired by one of Waters' friends. As a result, the wine side of the equation feels more radical, more current, than the culinary side, which has flourished by avoiding fads and sticking to Waters' ideas in the perfection of simplicity.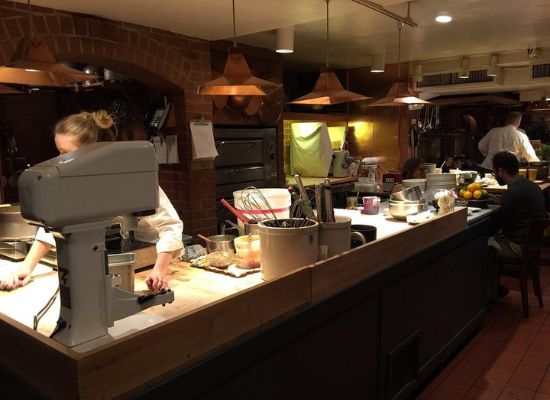 Source: TripAdvisor
The restaurant has stayed true to its California roots throughout. There has always been a house red. Usually, Zinfandel is sourced from Joseph Phelps Vineyards in Napa and Green & Red in Napa. The house wine is still Green and Red.
Jonathan Waters, the director of Chez Panisse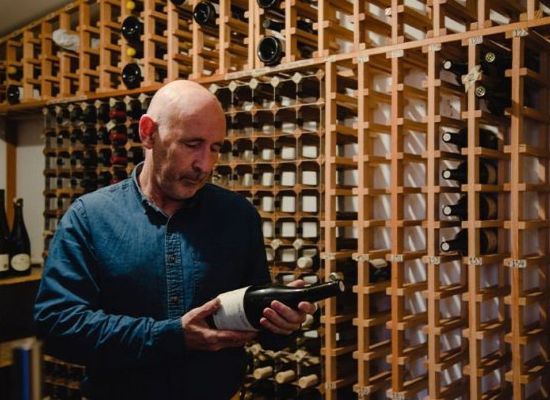 Source: Wine & Spirits Magazine
Although Jonathan Waters, who recently passed away, was not the first wine director at Chez Panisse, he was its longest-serving and the most important.
Jonathan Waters learned Russian service while working at the Savoy in London. Then, in 1984, he began working as a short-shift busser at Chez Panisse, transporting all of the restaurant's supplies. By 2000, he'd taken over the wine programme, managing the list and acting as maître d'. Jonathan worked at Chez Panisse for nearly three decades. Then, on May 28, 2022, he died abruptly.
Jonathan's death is a tragedy and a loss that we cannot underline for his family, friends, coworkers, and the Chez Panisse guests who came to know and love him throughout his lengthy employment there.
What is a wine from Chez Panisse?
Wine from Chez Panisse is the first and foremost food wine that won't outshine the veggies on the dish next to it. It's a wine favoring subtle nuances over apparent ones, with more savory tastes than sweet and floral rather than fruity. It's not a collectible or a trophy bottle. It's virtually always a recent vintage, and it's almost always a young wine.
A Chez Panisse wine has a certain stillness about it and rustic, unhewn quality. These aren't the polished, slick, seductive Cabernet Sauvignons you'll find on the menus of high-end steakhouses. They're also not the avant-garde, hazy-bordering-on-opaque bottles becoming increasingly popular at natural wine bars.
A wine from Chez Panisse is less cerebral and complex than that; it may have some rough edges, but it's a straightforward, easy pleasure. Chez Panisse's food is fiercely local, but the wine isn't. The restaurant has long been a fan of southern French wines, which serve as a source of culinary inspiration.
The typical Chez Panisse wine, according to legend, is Tempier rosé from the Bandol area of southern France. It's reportedly Alice Waters' favourite wine, and it's brought into the United States by Berkeley's Kermit Lynch. Their discoveries from the French countryside have influenced the Chez Panisse wine line for decades.
Chez Panisse in Five Bottles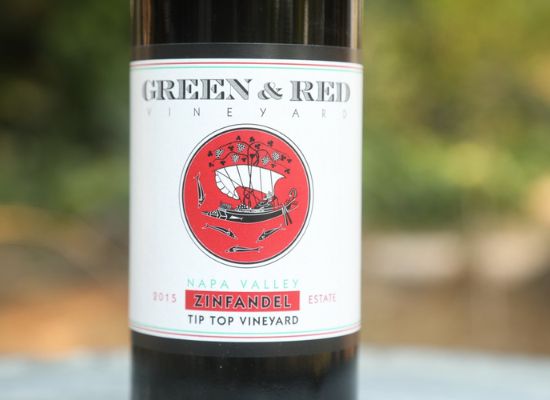 Source: Napa Wine Project
Tempier rosé is a perfect Chez Panisse wine – Vintage 2016
Tempier rosé is easy to drink and has a pleasant flavor. It's marked by its local surroundings, which are the most Chez Panisse-like of all: The wine has a garrigue flavor, a combination of wild, fragrant flora found in southern France, such as lavender, rosemary, and sage. And more importantly, Chez Panisse was serving it long before rosé was cool or even taken seriously in the United States. The restaurant was devoted to meticulous, local ingredient sourcing for its cooking long before it was fashionable.
The Green & Red Vineyards Zinfandel – Vintage 2015
Some claim that the ideal Chez Panisse wine is the Green & Red Vineyards Zinfandel, not the Tempier rosé. This quaint farm is located in Chiles Valley, a rural corner of eastern Napa County where few wine tourists have ever set foot.
The Green & Red Zin captures so much of the Chez Panisse image, plus it's a local wine, unlike the Tempier. It's a rustic wine with chewy tannins and a constant freshness — a brilliant line of tart, red-fruited acidity — It also has its form of garrigue, which reflects the peculiar chaparral of its hillsides, with a distinct bay leaf note.
[[relatedPurchasesItems-41]]
Zinfandel is a Mediterranean grape variety that originated in Croatia, aligning with Chez Panisse's preference for southern French grapes. Above all, the Green & Red tastes like a California wine.
Forlorn Hope Sémillon "Nacré" – Vintage 2012
Matthew Rorick's Forlorn Hope project was formed to rescue "misfit varieties and old unrecognized vineyards," representing the younger generation that is aggressively reshaping the landscape of California winemaking.
Marcel Lapierre Morgon – Vintage 2016
Marcel Lapierre's classic expression of Gamay from the village of Morgon, one of the "natural" clan's benchmark wines, is one of the natural wine movement's founding fathers. But, according to Jonathan Waters, it's also a natural fit for the cuisine at Chez Panisse.
Ridge Cabernet Sauvignon "Montebello" – Vintage 1995
The single-vineyard "Montebello" cabernet is "the closest thing to the first growth on this coast," according to the single-vineyard "Montebello" cabernet, which rotates through the Chez Panisse beverage programme at any given time. Admittedly, it isn't inexpensive, but it is a worthwhile investment for those who want to learn about the classics.
During some notably groundbreaking decades in the wine industry, Jonathan Waters presided over the Chez Panisse cellar. He saw the globalization of wine as locations worldwide began producing wines from the same grape varieties—the cult-like status of a few artisanal French producers and skyrocketing prices in desired regions like Burgundy. Yet, Chez Panisse remained Chez Panisse through it all.
A wide selection of 200 bottles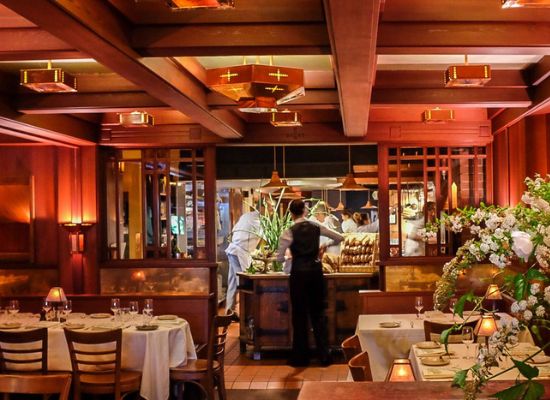 Source: Corkage BYOB
Given that there are only about 200 wines on the list, the range is astounding. Wines like Stanko Radikon's Ribolla Gialla and Rias Baixas' Pedralonga's red Doumia are well-represented in Italy and Spain. These complement a well-balanced California lineup that includes stalwarts like Geyserville and newcomers like Ghostwriter. If Alice Waters' vision has inspired a nightly pattern in the menus, Jonathan Waters keeps the wine list updated.
As Jonathan Waters describes, the selections significantly complement the kitchen's "quiet food," as Jonathan Waters describes. Moreover, they continue to encapsulate Alice Waters' 40-year-old message of simplicity.
Like Chez Panisse, Jonathan's Waters wine selection was a driving force behind the Bay Area's farm-to-table trend. When most American wine drinkers preferred European wines, he helped bring Californian bottles to the forefront.
Chez Panisse earned a lasting reputation as a place for local oenophiles to try something new, rather than the most famous and expensive bottles, thanks to his modest but active wine list.
Article by Ananya Bhattacharjee, Beverage Trade Network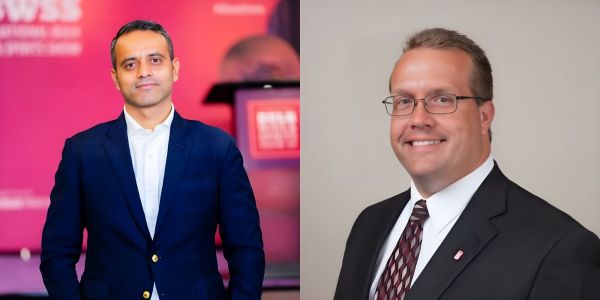 News
Attend this Q&A and insightful session on how beverage brands can develop sales processes to grow on-premise sales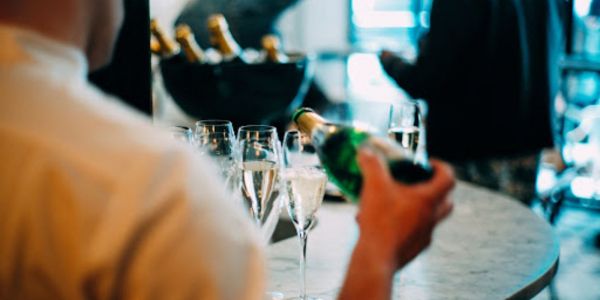 Operations and Management
Nurturing Talent and Expertise: Strategies for Retaining Sommeliers and Wine Waiters in a Challenging Wine Industry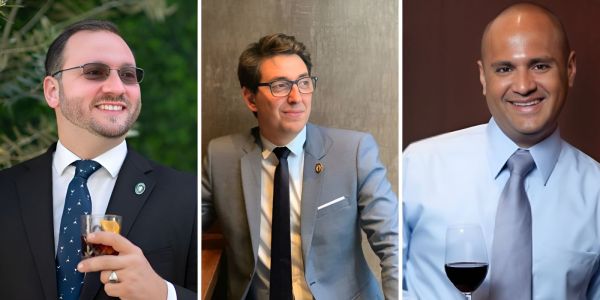 News
Sommeliers Choice Awards is pleased to share that Mark Guillaudeu MS, Jeremy Shanker, and Serafin Alvarado as its judges
South San Francisco Conference Center, 255 South Airport Boulevard, South San Francisco, CA 94080, United States
Register Now