Meet Barefoot's Head Winemaker Jennifer Wall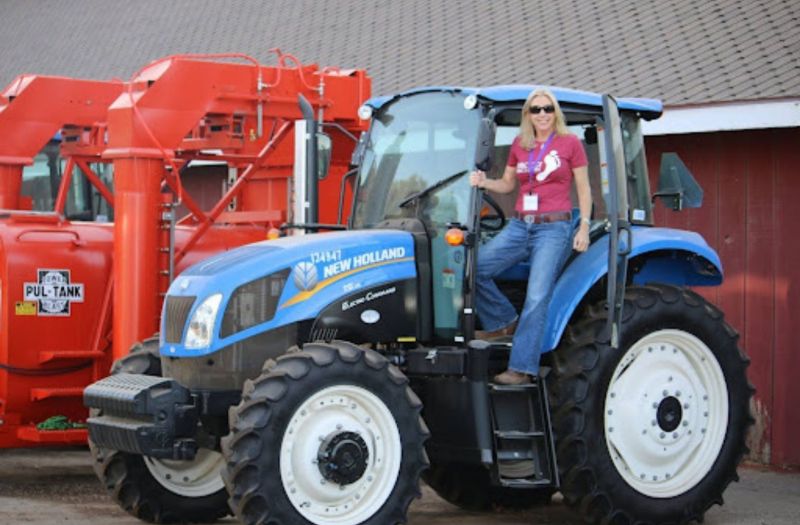 29/05/2022 Barefoot's Head Winemaker, Jennifer Wall, shares her 27 years of winemaking experience with Barefoot Cellars.
One of the most-awarded winemakers in the world, Jennifer Wall is the winemaker at Barefoot. Owned by E. & J. Gallo Winery, Barefoot is one of the most popular wines with a global reputation. With a degree in Biology, Jen dreamt of becoming a physician but her love for wine changed her mind. She has been making award-winning wines for barefoot since 1995, With only four wines when she started, now Barefoot has over thirty labels. With a creative and innovative mind, she always tries to make things interesting by experimenting with new blends and variations. Her wines are some of the most awarded wines in the competitions with a lot of appreciation from all over the world. Apart from making great wines, she is also loved for her sense of humor, fun, and sparkling personality. Literally the original Barefooter, Jen is also popularly known by her Barefoot name, Pinky Toe.
[[relatedPurchasesItems-41]]
Tell us a little about yourself. What inspired you to pursue your career in winemaking?
I'm a California native, wife to Mike for 20 years, and mom to 3 children: Ava 16, Ryan 11, and Jayce 8. My family and I live in Sonoma County where we love to entertain, hike, and garden. When I'm not making wine, I volunteer with the Girl Scouts organization, helping guide our future leaders.
I started working in the wine industry right after college, as my parents moved to Sonoma County just before I graduated from the University of California Santa Cruz. Having earned a Bachelor's degree in Biology, I decided to get a job in the wine industry. Having taken chemistry and lab courses in college, a job in a wine lab was a natural fit.
My first wine job was at Vinwood Cellars in Geyserville, California, then a custom bottling operation. There I learned all about lab analysis, sampling, operations, and quality control. Additionally, I was able to learn firsthand from many winemakers. It was a great introduction to wine production, and where I found my love for the wine industry. Funny enough, Barefoot was one of the clients at Vinwood Cellars at that time.
As a winemaker at Barefoot Cellars, what does a typical day look like for you?
Every day for me is different, which I love. Right now, we are working on vintage 2021 wines and getting those blended and approved so we can transition out of the previous vintage. With so many blends, this takes several months to complete. We start with the bubbles and white blends and then move into our red blends.
Something I consider an essential part of my job is post-bottling quality and continuity monitoring. Every month, my team and I taste bottling samples from every bottling or packaging line, to ensure the quality is exactly what we intend to deliver to our foot fans around the world. This means we are tasting wines coming off of packaging lines here in California, but also in Australia, South Africa, Chile, and the UK. Barefoot is the most highly awarded still and sparkling wine brand in US competitions, earning over 10,000 medals in the last 10 years, therefore making consistent quality blends is an important goal.
One of the things I really enjoy is working on the development of new products and concepts. At Barefoot, we have a commitment to having something for everyone (21 and older in the US.) That means that if someone prefers, white, red, sparkling, still, dry, or sweet wines, they should be able to find something in the Barefoot portfolio that they love. Developing new additions to the collection is exciting and challenging.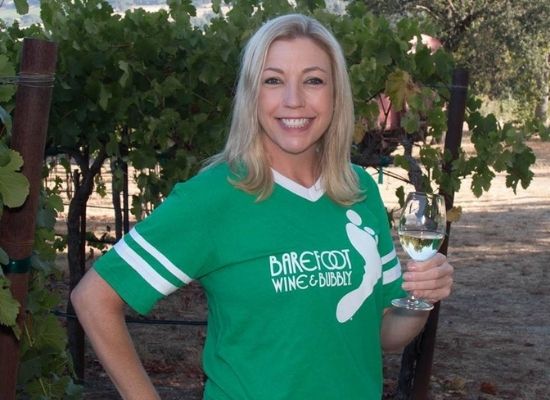 How do you maintain the quality and authenticity of this multi-award-winning wine? Could you talk a bit about your sourcing and your quality control mechanism?
'Consistent quality blends' is a phrase we use often at Barefoot. We strive to have each bottle deliver the same surprise and delight, every single time. This is particularly challenging when we transition from vintage to vintage; our goal is to always make varietally correct, fruit-forward, and food-friendly wines for folks to enjoy.
Barefoot, which has been a part of the E&J Gallo winery since 2005, mostly procures grapes from the California Central Valley. Different grapes grow well in different growing regions, and we are fortunate to have the right grapes growing in the right regions. We have a phenomenal viticulture (grape growing) team which ensures every vine is perfectly cared for to deliver fruit that is in style for Barefoot. We collaborate with our grape growing partners to determine exactly when to pick so that our grapes are picked at peak ripeness to deliver our target style. We pick in the middle of the night when the grapes are cool and firm, so we can bring the berries into the winery intact.
The Livingston winery, where many of Barefoot wines are made, has top-of-the-line equipment, which allows us to gently handle our fruit, and then wine, as well as perfectly control the temperature during fermentation so that we consistently deliver fruit-forward wines that our foot fans expect.
According to you, what makes a great wine? Where do you draw inspiration from while making a new wine?
For me, a great wine allows for the expression of varietal attributes without interference. That means that the fruit is the hero in every glass of wine before oak, acidity, sugar, alcohol, tannins, or anything else. Of course, many of those aforementioned attributes are also needed to make great wine, however, at Barefoot, we always start with the fruit.
Often, I am inspired by our foot fans who know and love our wines. For example, Barefoot Sweet Red blend was inspired by a woman who I met at a tasting, who wanted a sweet red wine option. At the time, we only offered dry red wines, therefore we didn't have a great choice for her. Once I realized there was a need for a sweeter style red wine blend, we quickly got to work and created Barefoot Sweet Red Blend also known as Barefoot Jammy Red Blend in the UK.
At Barefoot, we aim to democratize wine, ensuring that it is accessible and approachable for all to enjoy. Because of that goal, it's important that we have a wide array of options and styles that folks can afford to enjoy with their family and friends. When we decide to add a new wine to the portfolio, we always start with what the consumer will want.
You have been associated with winemaking for over two decades, how do you think the role of a winemaker has evolved since you first started?
This upcoming harvest I'll celebrate my 27th year as the Barefoot winemaker. When I was hired in 1995, we sold four varietals, in four US states. Barefoot is now the biggest bottled wine brand in the US, and is available in over 50 international destinations. My favorite claim is that Barefoot is the most loved wine brand.
In the very early Barefoot days, I worked with brokers to secure grapes, grape juice, wines, and wine contracts to fill our bottles. We had a small operation, with very few employees, therefore a collaborative approach wasn't really an option. Now, I have the honor and privilege of working with incredible partners in our vineyards and at our various wineries, to work toward making incredible wines that folks can afford to enjoy, wherever they are in the world.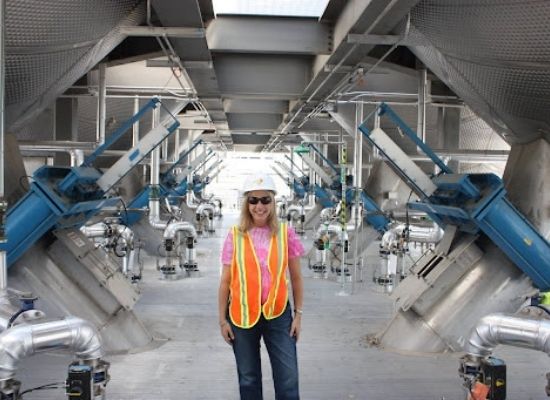 You have some interesting styles of wine to offer. Can you take us through your product line? What makes your wine unique?
Barefoot very intentionally has a wide product offering, from dry whites, pinks, sweet whites, reds, and bubbly to ensure we have a style of wine that is right for every wine lover. All Barefoot wines are beautifully balanced, have expressive aromatics, distinct fruit on the midpalate, and a lingering finish. Barefoot chillable wines all have the Barefoot signature spritz, which is a hint of carbon dioxide, to lift the fruit, provide texture and balance.
Under the Barefoot umbrella, we offer Barefoot still wines, Barefoot Bubbly California Champagnes, and Sparkling Wines, Barefoot Fruitscato fruit-inspired wines, Barefoot Spritzer Wines (canned wines), and our newest addition, lower-calorie Bright and Breezy wines.
What does your DTC (Direct To Consumer) channel look like? Can you give us a brief overview of it? What are the different avenues of DTC sales for your vineyard?
Barefoot Wine & Bubblies are primarily available through the retail channel, however, are also available on-premise (at restaurants) and DTC. We have two DTC options for folks to buy our wines online and have them directly shipped their way, or to others as a gift. The first option is directly through our website: Barefoot Wine where all of our wines are available in various formats. There we often have shipping discount codes to help the shopper save a few dollars. The other option is through our Gallo online store: The barrel room
You have a range of Bag-in-Box wines. How do you think the Bag-in-Box market is positioned? How do you think the experience differs from the bottled wine experience?
Barefoot 3L Box, or as we like to call it 'on tap' wines were introduced in 2019 and have been very popular ever since. Available in our most popular varietals and equivalent to 4 bottles of wine, the wines stay fresh and are good for 30 days once tapped. The box wine category is growing which demonstrates the wine consumers' acceptance and desire for continued innovation in wine packaging. What is nice about Barefoot on tap, is that a wine lover can pour themselves a glass of wine, and not have to worry about opening an entire bottle. The same award-winning wine we put in the glass bottles is also put in the box.
Barefoot on tap wines; Source: Instagram
You are always looking for innovations in the wine industry, can you tell us a bit about your upcoming projects?
At Barefoot, we are constantly innovating. In 2019 we introduced Fruitscato, fruit-inspired wines with natural flavors. These innovative releases are important as they help bring new consumers into the wine category. In the US, more new wine consumers come into the wine category through Barefoot California Moscato. Now, Barefoot Fruitscatos also bring new consumers into the wine space; they are popular with new LDA wine consumers as well as folks who love fruit flavors or juicy-styled wines. We recently added Pineapple, Mango, and Sweet Cranberry flavors to the Fruitscato line of wines, and these are available in 750ML and 1.5L sizes.
As a part of our ongoing support for the LGBTQ+ community, 2022 marks the third year in a row we have bottled and released a unique PRIDE bubbly package. This year's Barefoot Bubbly Sweet Rose California Champagne Pride package will be unveiled in the next couple of months and will be available year-round.
What are some of the recent upgrades and innovations in terms of technology in the winery? What do you think are some of the upcoming wine trends in the market?
We are seeing a growing trend focusing on low-calorie, low alcohol, or low sugar options. We know when a trend becomes a category because we see retail stores create space for those additions in the wine section. We are starting to see that happen. Wines in this category can mean different things to different people, for some it means low alcohol, and for others, it means low calories or sugar. In order to be sure that we have something for folks looking for something in this category, we released Barefoot Bright and Breezy wines (this year) in Pinot Grigio, Chardonnay, and Rose. Now folks who are looking for a lower-calorie wine can Get Barefoot.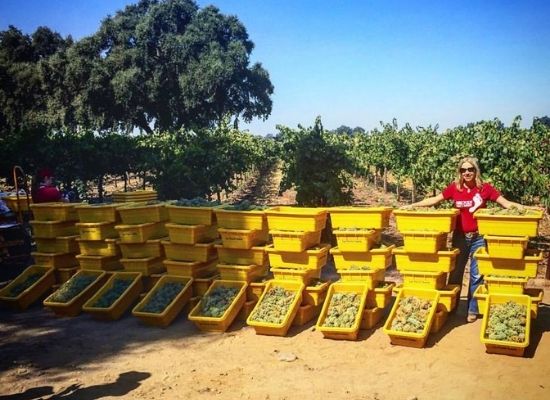 The role of a winemaker is extremely important in marketing. How do you involve yourself in marketing activities?
There is an inherent partnership between Marketing and Winemaking. We work together to determine new products, study trends, and test new concepts. We also work together to write copy, create food pairings, generate food and cocktail recipes, technical sheets for sales, and more. Working with Marketing, and sharing my passion for Barefoot with our internal sales teams, distributors, retailers, and consumers are one of my favorite parts of being the Barefoot Winemaker.
What were some of the challenges you faced as a female winemaker? What advice would you like to give to fellow women looking forward to joining the industry?
There are many female winemakers in the industry today. I'm very fortunate to work or have worked with many of them. When asked, I like to share that there is a lot of room at the table for women in the wine industry, they just need to determine what table they want to be sitting at. There is room in winemaking, wine growing, operations, sales, marketing, finance, and more. Not only is there room, but there are also opportunities to grow, learn, promote and lead. The wine industry is an amazing career choice for women.
What are some special food pairings you would suggest with Barefoot wines?
I love pairing wine and food; it is another favorite part of my job. Here in Sonoma, we grow a lot of zucchini, and I like to make savory zucchini pancakes. We serve them topped with tomato, avocado, and sriracha aioli. I like to pair Barefoot California Chardonnay with this summer family favorite dish. Barefoot California Pinot Grigio with vegetable risotto or grilled fish with a white wine lemon sauce is also a favorite. We also love to grill steak kabobs to enjoy with Barefoot California Cabernet Sauvignon. As far as dessert is concerned, Barefoot Bubbly Pink Moscato California Champagne served with cheesecake or brownies with a raspberry drizzle is always a crowd-pleaser. The nice thing about all Barefoot wines, is they are crafted to be food-friendly and stand up on their own as well.
I would be remiss if I didn't mention our commitment to wine and bubbly-inspired cocktail recipes. We have lots of recipes featured on our website: Barefoot wine I also share many cocktail recipes as well as food pairings on my Instagram: @barefootjen
Interviewed By Tushar Anand, Junior Writer, Beverage Trade Network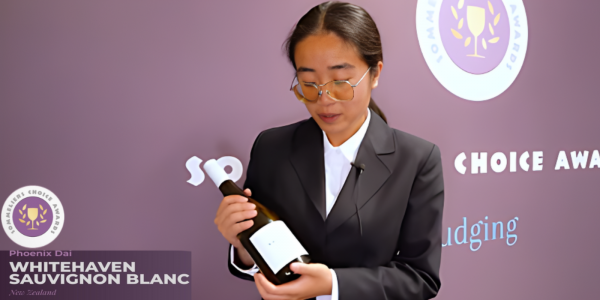 News
Elevate Your Brand: Exclusive Videos and Judges' Testimonials at Sommeliers Choice Awards 2024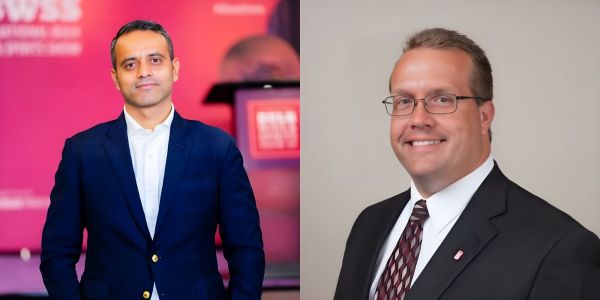 News
Attend this Q&A and insightful session on how beverage brands can develop sales processes to grow on-premise sales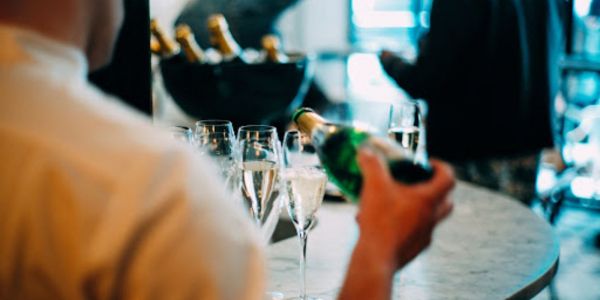 Operations and Management
Nurturing Talent and Expertise: Strategies for Retaining Sommeliers and Wine Waiters in a Challenging Wine Industry
South San Francisco Conference Center, 255 South Airport Boulevard, South San Francisco, CA 94080, United States
Register Now