A Must Add Chardonnay To Your Wine By The Glass Program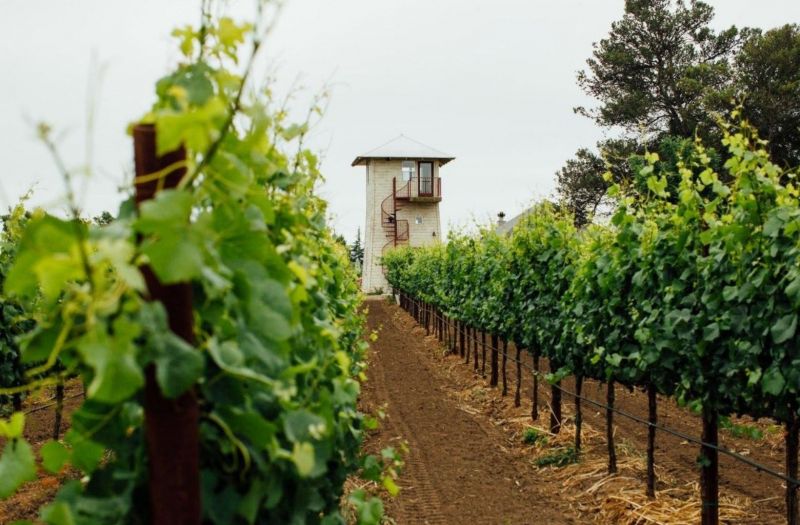 14/09/2020 2017 Sangiacomo Chardonnay won 96 points, double gold medal at the 2020 Sommeliers Choice Awards and comes highly recommended by sommeliers and wine directors.
Poundstone is a family-owned and operated winery producing award-winning wines from the Carneros region of Sonoma and Napa Valley. They specialize in small-batch Pinot Noir and Chardonnay. Working with top growers including the Sangiacomo family, ensures the grapes are grown using sustainable farming practices, contributing to the value and quality of the wines.
Poundstone is a women-run winery honoring the family's multiple generations of Northern California farmers. Poundstone was inspired by proprietor Melody Meckfessel's grandmothers. Matriarchs, Jessie Doris Poundstone, and Eula Marie Johnson were instrumental in running the family ranches, farming the land and modeling the way to be strong, nurturing leaders.
Poundstone's Sangiacomo Chardonnay grows in the Catarina vineyard located in the Carneros region of Sonoma. The location of this vineyard enables the grapes to mature slowly and evenly while maintaining a vibrant acidity. The Robert Young clone (clone 17) thrives in this area of Sonoma.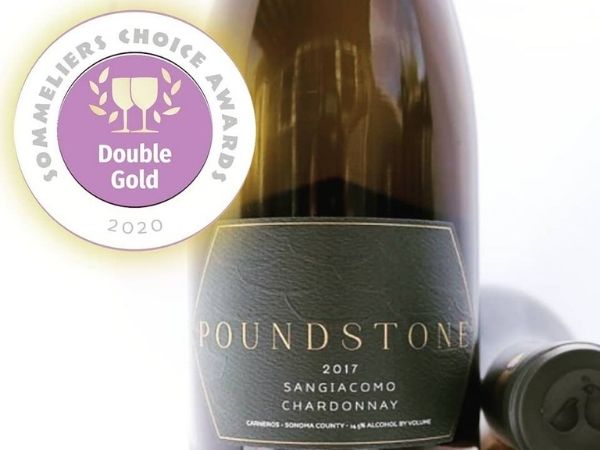 Poundstone's Sangiacomo Chardonnay tends toward a northern Chablis style of food-friendly, high acidity mouthfeel, with balanced flavors. The Chardonnay is partially fermented in a cool tank to let the natural esters remain and retain as much fruit as possible. The wine is finished in barrel and stainless drum allowing for full lees contact and fractional barrel fermentation. It is aged on the lees, stirred bi-monthly, and bottled after 9 months to retain the freshness and brightness.
The wine has floral aromas accented by citrus, pineapple, pear, and vanilla. This is a bright Chardonnay with flavors of pear, apple, vanilla, and honeysuckle with vibrant acidity on the palate. The wine finishes beautifully with notes of vanilla emanating from the oak integration.
Poundstone's Pinot Noir comes from a small family-run vineyard located in the southern part of Carneros in Napa Valley. A combination of four clones - Pommard, 115, 777, and Calera, makes for a pure and clean expression of Pinot Noir. Each clone is aged separately and blended together after ten months. This approach allows us to create a blend that best represents the terroir.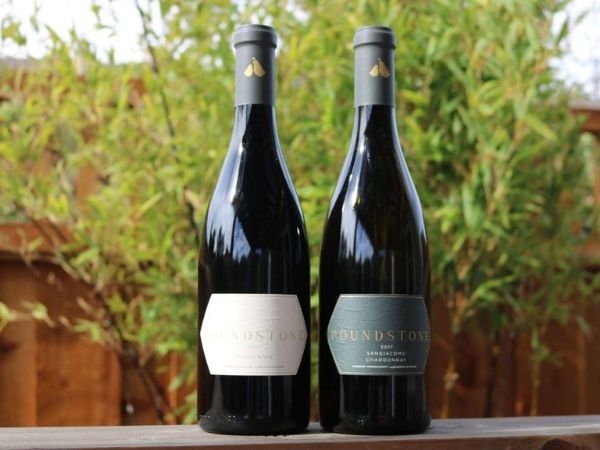 This Pinot Noir has aromas accented by raspberries, strawberries, plum, and rose. There is a spicy complexity to the fruit, with tender notes of vanilla and toast. The mouthfeel is full and rich with flavors of apple, plum, spice, and cherry.
Poundstone is a family-owned and operated winery producing small-lot wines from the Carneros region of Sonoma and Napa Valley.
Melody's family has been farming in Northern California for multiple generations. Growing up, Melody experienced the hard work and challenges of farming first hand through multiple harvests. Poundstone was inspired by Melody's grandmother. Jessie Doris Poundstone and Eula Marie Johnson were instrumental in Melody's life. Jessie and Eula ran the family ranches farming the land and modeling the way to be strong, nurturing leaders. We honor their memory and our family history each day.
Melody is the heart of Poundstone, pouring her expertise and love into all aspects of the business. She leads the family in fruit selection, winemaking, operations, and sales. A software engineer by training, Melody brings a bit of art and science to the creation of Poundstone wines. Her approach is centered on responsible farming, engineering experimentation, and a strong family tradition.
​
In 2007, Melody purchased a 4.0-acre vineyard in Carneros where she made her first wines, estate Chardonnay and Pinot Noir.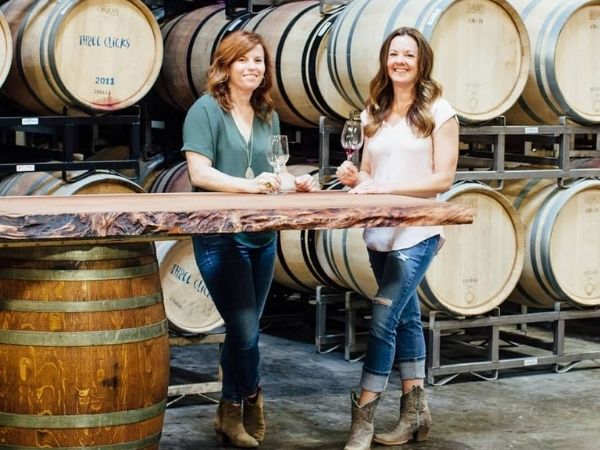 On the right CRISTEN MANN and on left is MELODY MECKFESSEL.
​​
Melody is also a CEO and co-founder of a software company. She is a proud mom and studied history and biology at UC Berkeley.
Cristen leads sales and marketing. Cristen began studying wine as part of the family business in 2014. She spends her days meeting with Sommeliers, Wine Directors, and Restaurant owners. Cristen leads all online channels. Cristen is also responsible for direct to consumer sales keeping all of our thirsty friends' glasses full and cellars stocked. ​She studied computer graphics at CSU Chico and worked as a developer in the tech industry for many years.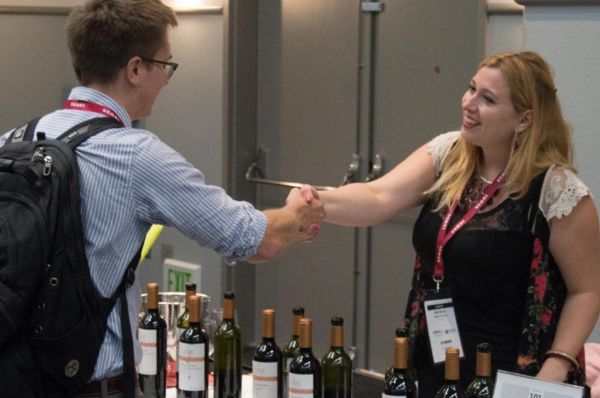 Insights
Building Connections, Expanding Palates, and Elevating Wine Culture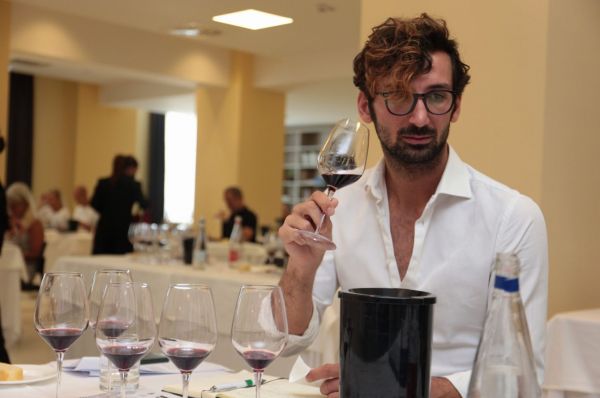 Interviews
"The Ambassador of Wine: A Multilingual Professional with Expertise in Hospitality, Sales, Marketing, and Management."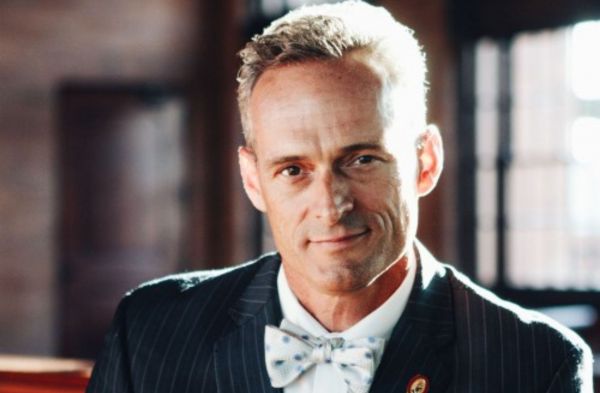 Interviews
Charlie Leary interviews Master Sommelier Ron Edwards of the major fine wine import & distributor Winebow about the company, his job & accomplishments within the fine wine sphere.
South San Francisco Conference Center, 255 South Airport Boulevard, South San Francisco, CA 94080, United States
Register Now
South San Francisco Conference Center, 255 South Airport Boulevard South San Francisco, California
Register Now