Wine Promotions and Merchandising: Programs, Rollout, Profitability and Guest Satisfaction
08/12/2022 With the right approach, customers are much more likely to upgrade to a higher-priced wine or order an additional bottle with every meal.
Given how important wine sales are to the ultimate profitability of a restaurant, it's perhaps no surprise that wine directors and sommeliers are becoming more and more creative with the ways that they promote and merchandise their wines. With the right approach, customers are much more likely to upgrade to a higher-priced wine or order an additional bottle with every meal.
Programs
All wine merchandising programs start with the wine list of the restaurants. If the wine list has been carefully tailored to the tastes, preferences and desires of the core customer base of the restaurant, it will be a lot easier to move forward with new promotions that make sense. For example, if your restaurant is located in an urban neighbourhood with a lot of office workers, then it's a no-brainer that you will want to include plenty of Happy Hour wine specials that will attract these workers during the part of the day (between 4:00 pm and 5:30 pm) that is the slowest for any restaurant. In this case, Happy Hour specials that highlight your wine-by-the-glass (BTG) program make the most sense. It's a way of encouraging patrons to order a glass of wine instead of a draft beer.
As you can already see here, wine promotions and merchandising need to be segmented into two different types: promotions for your by-the-glass program and promotions for your by-the-bottle program. Typically, promotions and merchandising for any by-the-bottle program will be much more tightly integrated with the food offerings of the restaurant. With by-the-glass promotions, you have much more flexibility in adapting these to events and situations. For example, one common wine promotion is to offer a 10% or 20% discount on a glass of wine for anyone attending a local venue (such as a sporting event, a shopping mall, or a concert). It's a quick, easy way to leverage events and make promotions as relevant as possible.
Rollout
One important point to keep in mind is the rollout of any new promotion or merchandising initiative will require the collaboration of all restaurant staff. Once a sommelier or wine director has decided which wines to promote, it is important to educate and train the server staff so that they can sell wine more effectively. This is particularly true if a wine is not usually ordered by guests. In other words, it's a lot more important to educate the staff about the new Spanish Albarino that you are promoting that it is to educate the staff about your California Chardonnay.
[[relatedPurchasesItems-41]]
And it's not just the server staff that needs to prepare for a new promotion. You also have to think about subtle ways to use your entire restaurant to promote and merchandise wine. For example, table tents on every table are one easy, effective way to advertise and promote new wine specials. The point of the table tent is not to list every wine on your wine list – it is to point out a specific wine promotion. Another way to use the whole restaurant as part of your wine promotion is by making use of chalkboards or other signs. If they are positioned very close to the bar, they can become a very easy way to change a purchase decision at the point of sale. Put another way, a restaurant patron waiting at the bar for a table to free up might spot a chalkboard promotion for a glass of wine and decide to up-size from a draft beer to a glass of Pinot Noir or Merlot.
And, of course, the menu can be adapted to the needs of your wine promotion. One tactic is known as "co-merchandising" and it involves promoting food and wine at the same time. There are a variety of ways to do this. For example, you might simply list a suggested wine pairing next to the most popular items on your food menu. Even if the customer ends up ordering a different wine (or spirit), you are at least seeding the customer's mind with the idea to order wine. Another way to co-merchandise food and wine is via a practice that is sometimes referred to as "bundling" within the industry. What this involves is pairing a seldom-ordered, high-margin item on your menu with a glass or bottle of wine, all at an unbeatable price. In essence, you are offering a slight discount on a high-margin food menu item in order to entice the customer to upgrade to the bottle of wine.
Profitability
At the end of the day, you will need to calculate the return on investment (ROI) of your wine promotion. There are a number of ways to calculate this "return," however, that go beyond just the number of glasses sold or the number of bottles sold. For example, if your wine promotion received prominent mention in the local media, that's essentially free advertising. This might be the case, for example, if you recently hosted a wine tasting or wine education event that attracted a huge audience or a local celebrity, or if your by-the-glass Happy Hour promotion has made your restaurant the "in" place to be for young urban professionals.
And don't forget about social media, either. If restaurant patrons are uploading photos of themselves enjoying a bottle of wine on Instagram, that also counts as a benefit of your wine merchandising efforts. A special Valentine's Day wine promotion, for example, might have young couples exuberantly uploading photos of themselves to Instagram.
Any consideration of profitability, though, will need to take into account pricing. As a general rule of thumb, you should always be pricing your by-the-glass wines at the same price as you paid for the bottle at wholesale. Thus, if you pay $10 for a bottle of wine, then you should be charging $10 for a glass of wine from that bottle. But that does leave you a lot of flexibility. For example, marketers have already shown that customers are a lot more likely to pay $9.99 for an item than $10 for an item. The difference may only be a penny, but to a customer, it looks like a fundamentally different value proposition. In other words, a special, limited time only $9.99 price for a glass of a Burgundy Pinot Noir is (psychologically) much attractive than that same wine offered at $10.
So you definitely have room and flexibility to adopt industry standard practices. In fact, some wine directors and sommeliers will specifically sacrifice margins if it means attracting restaurant patrons on a slow night of the week. If a restaurant, for example, is having a hard time bringing in any foot traffic on a Tuesday night, then it might want to unveil a special wine promotion like "Learn About the Wines of Spain." For that one night only, you might offer wines from Rioja at a near break-even price, just to entice customers to order this wine.
One other way to "juice up" the profitability of your wine program is by starting a private label program. In general, private label wines have a much higher margin than branded wines, and so it's a lot easier to include them as part of wine merchandising efforts. As a result, a lot of restaurants have partnered with local wineries to produce a wine that is exclusive to their establishment. One of the most famous collaborations involves P.F. Chang's and its collaboration with a vineyard in Washington State to produce an exclusive, private label wine called "&."
Guest satisfaction
While metrics like ROI can help guide the rollout of any new wine promotion or merchandising initiative, a factor that is just as important is guest satisfaction. It's very important to listen to customers and use their feedback to shape not just your wine list, but also the types of promotions that you are offering. For example, if customers are regularly asking server staff questions about natural wines or organic wines, that might inspire a special wine promotion based on organic wines. Simply adding a mention of organic wines on your food menu might be a very easy way to guide restaurant patrons to order them. This type of food-wine co-merchandising works especially well if your menu includes mention of items like "wild-caught salmon" or "grass-fed beef."
By taking a big picture view, you will be able to see how well your wine program is doing. For example, if Monday and Tuesday nights are now busy, that's a good sign that mid-week wine promotions are working. And it's not just a matter of customers ordering more wine – it's also a matter of them ordering more expensive wine. As your restaurant gains a reputation for having a "great wine list" or "great wine specials," you will be putting customers into the right mindset to order the more expensive bottles on your wine list. After all, why go to a restaurant known for its innovative wine selections if you are going to order the same wine you always order?
For any restaurant, regardless of size, wine promotions and merchandising are no longer a "nice-to-have" – they have moved into the territory of a "must-have." If you are serious about increasing wine sales at your restaurant, a little promotion and merchandising can go a long way.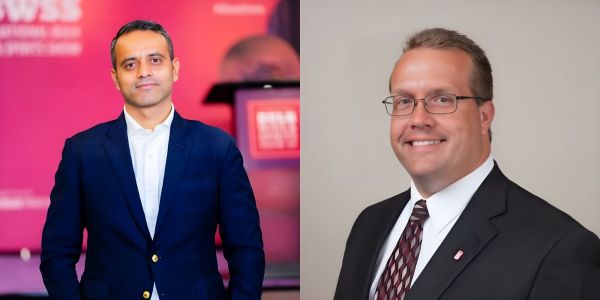 News
Attend this Q&A and insightful session on how beverage brands can develop sales processes to grow on-premise sales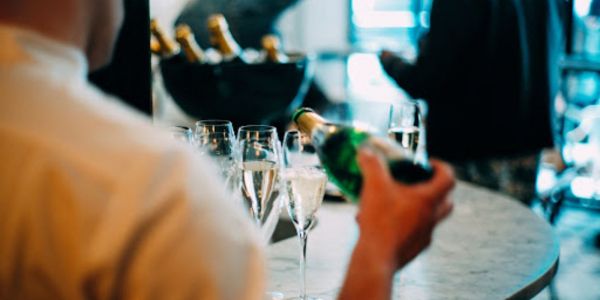 Operations and Management
Nurturing Talent and Expertise: Strategies for Retaining Sommeliers and Wine Waiters in a Challenging Wine Industry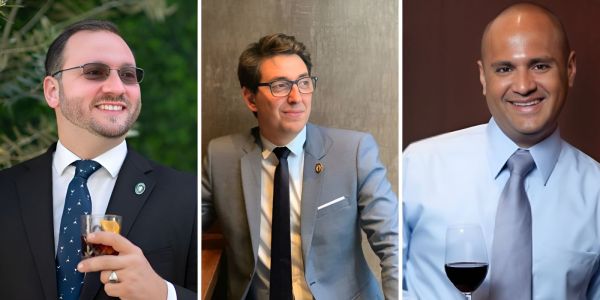 News
Sommeliers Choice Awards is pleased to share that Mark Guillaudeu MS, Jeremy Shanker, and Serafin Alvarado as its judges
South San Francisco Conference Center, 255 South Airport Boulevard, South San Francisco, CA 94080, United States
Register Now