Upcoming Wine Regions Offering Great Value That Sommeliers Can Look At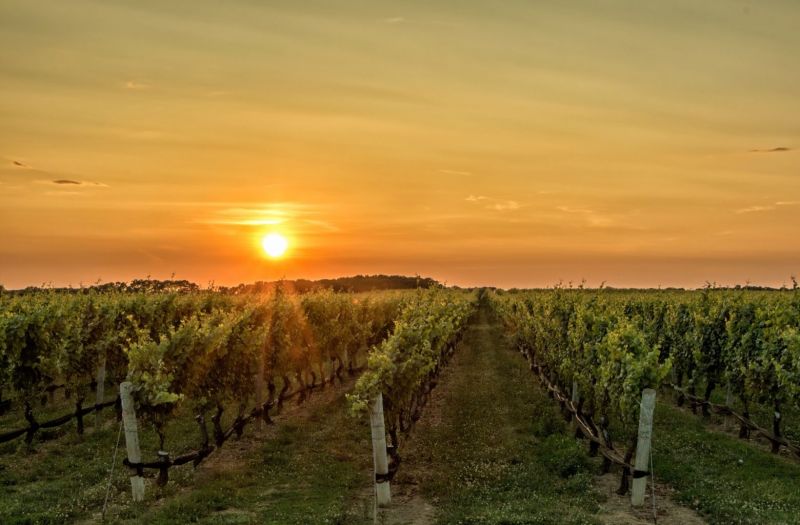 29/05/2021 Here are suggestions of wine regions making their mark
The UK wine market is more diverse than at any other time in its long history.
Whilst there is no definitive research which shows how many countries sell their wine here, there are according to Trade Data and Analysis in 2015 63 countries commercially producing wine globally. 37 are in evidence counted on shelves or available for sale in the UK. Of course within the countries are individual regions that have their specialities, where white wine grapes grow more readily then red or vice versa.
Consumers are ready to try more than ever. The advent of by the glass serving machines, meaning that consumers can try wide varieties of wines without having to buy bottles or even standard glasses, reduces risk for them and the business owners, whilst opening up vast new horizons.
Here are some suggestions of wine regions making their mark.
Uco Valley, Argentina
Situated an hour south west of Mendoza, this region has been highly prized by wine makers for a generation. An altitude of between 900m-1500m it has a perfect continental climate with 250 days of sunshine per year. It is also quickly becoming the centre of trendy Argentina, with its first golf course, a stream of known-wine names, O Fournier, Achaval Ferrer, Andeluna and Salentin investing here, as well as a clutch of the best domestic producers Catena, Zuccardi, Rutini, Trapiche. The famous vineyard consultant Michel Rolland also has investment here in the form of Altos La Hormigas.
Look out for Cabernet Franc
Kakheti, Georgia
Most commentators and historians believe that Georgia was the birthplace of modern wine production. The traditional 'Qvevri' ceramic urns for fermentation, storage and ageing are still used. Situated in between Turkey, Armenia and Russia, bordering the Black Sea, since 2008 they have had a strategic focus on driving their wine business towards the trend-setting UK and USA markets.
Kakheti uses both the traditional qvevri and modern European methods of production. The whites are often naturally produced with skin contact and very low intervention.
Look out for aromatic dry, tannic whites and juicy fragrant reds from the Saperavi variety, often naturally produced with organic or biodynamic grapes producing 'orange' wines.
Armavir, Armenia
Situated to the East of Turkey at the place where Europe meets Asia, the oldest winemaking facility in the world was discovered in Armenia. Dated at 4,100 BC researchers revealed that it produced wines from grapes that have been unknown for hundreds of years. Quality wine production was subdued by the Soviet system in favour of large volumes for brandy production. However since the re-formation of the Armenian state in 1991, a re-birth of Armenian quality still wine production has emerged. Armavir is a leader of the regions with the most celebrated winery Karas based there.
Look out for native varieties Voskehat (White) and Areni (Red), often made in the qvevri using natural, low intervention techniques.
Goriška Brda, Slovenia
With 28,000 growers and makers of grapes and wine this eastern European country has a rich wine-making culture. Bordering on the more celebrated north eastern Italian Friuli region, is Goriška Brda. Although it produces mostly white wines, it does produce some excellent lighter reds also. Known as the Tuscany of Slovenia, it is situated just an hour or so away from the capital Ljubljana. Because of the nature of the small producers, there is an artisan focus on quality. Many wineries focus on natural, biodynamic, organic practices.
Look out for crisp fresh whites especially Sauvignon and the native Rebula, Merlot and Cabernet Franc for reds.
Ningxia, China
Not many people realise that China is already the tenth biggest wine producers (OIV 2018) and consumers (IWSR 2018) in the world. The region of Ningxia is arguably the most prominent region growing mostly Cabernet Sauvignon, Cabernet Franc, Merlot, Marsellan (Cabernet & Grenache blend), Cabernet Gernischt and Carménère for reds; Viognier and Chardonnay for whites.
Interestingly LMVH and Pernod Ricard have both invested in this region, expanding the number of vineyards from 6575 acres in 2004 to 97,112 in 2014.
Look out for producers such as Helan Qingxue Vineyard, Kanaan Winery, Sliver Heights, Legacy Peak, Chateau Yummo, Chateau Septembre.
Santorini Greece
This wine region is in the archipelago of Santorini, which in turn is in the southern Cyclades Islands of Greece. Famed for the Visanto wine, brought with Tuscan influence, its grapes are fetching enormous sums of 3000€ per ton, which when compared to the lowly levels of other parts of Europe at 300€ per ton seems eye-watering. However it reflects the renewed interest and special nature of this region's wines.
Look out for Rose blended from the white grapes of Athiri, Aidini, Assyrtiko, good in their own right, reds from Mandelaria.
Hvar, Croatia
Situated off the coast of Croatia, known as the queen of Dalmatian islands, it has a rich Greek influenced wine culture. Today it is becoming one of the hottest tourist tickets in Europe, with some unique wines made. Londoner, Master of Wine and London Wine Competition judge Jo Ahearne, makes wine there including the incredibly rare drnekuša variety. She makes a rose wine from its one hectare of vines, the only such planting in the world.
Look out for Plavac Mali, Dingač red wines.
Ászár-Neszmély, Hungary
Lying on the southern banks of the Danube, this region is in the north of Transdanubia. During the 18th century its wines were known for its acidity, which helped them age better, and thus gained in popularity with shippers. It is best known for its white wine varieties, with crisp, aromatic flavours easily obtained from this cooler region. With only an hour from Budapest driving then it is both easy to reach and an attractive region to visit.
Look out for Hilltop Wines, varieties Irsai Oliver, Chardonnay, Sauvignon and Pinot Gris.
Canelones & Montevideo Uruguay
The largest of this small but powerful country's wine regions. Contrary to South America's turbulent political and economic scene, Uruguay is an oasis of calm. The first country to introduce a social welfare system back in the 1930's, it is also counted as one of the most natural countries alongside Finland and New Zealand. Owing to French-Basque roots in the 18th Century the grape variety Tannat took hold and remains a mainstay of production.
Look out for Tannat and Tannat blends; notable wineries include De Lucca, Pizzorno, Marichal, Carrau, Pisano.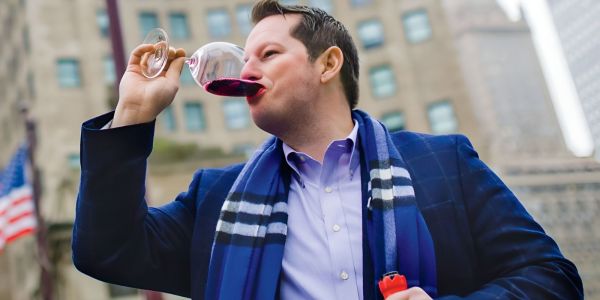 Interviews
Jon McDaniel on what makes a great sommelier, how sommeliers can create effective wine programs and how they can improve wine sales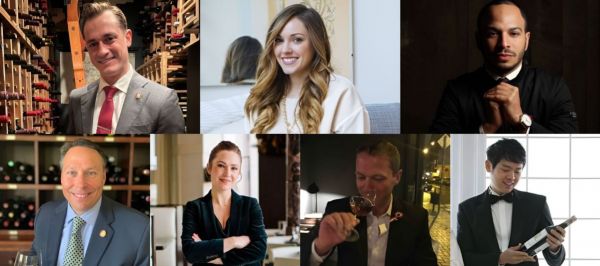 News
Top master sommeliers, sommeliers, wine directors and on-premise buyers of USA will gather in Chicago to judges wines at the 2024 Sommeliers Choice Awards, a leading wine competition benchmarking wines for on-premise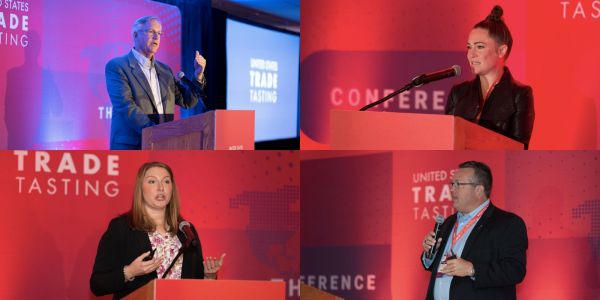 News
Mark Braver, The Fifty/50 Group; Michael E Klauer, Momentum Beverage Team: Jeremy Kruidenier, Wine and Spirits Distributors of Illinois and more take the stage at USATT 2023