Sommelier Essentials: Lager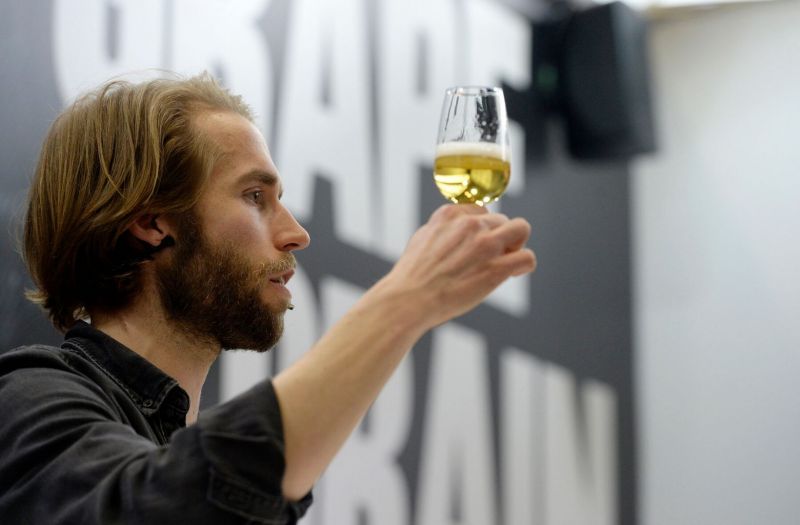 29/10/2019 Derided for many years, lager has made a big comeback. We find out from expert Mark Dredge what every sommelier should know about it
"Classic lager has an enormously diverse profile of flavors, even before you add the modern, aromatically hoppy styles"
If you think lager is just Budweiser and Miller, then think again. This hugely diverse family of beers, which has its roots in Bavarian and Bohemia, has undergone a thrilling renaissance of late, as breweries across the USA, Europe and beyond turn away from hop-heavy pale ales in search of something more elegant.
Few people know more about this than Mark Dredge, author of the recently published 'A Brief History of Lager'. "What makes lager special is that it's everyday," he says. "It's something that we're very familiar with. It isn't special, it's just very normal, it's very un-challenging and very easygoing.
"That is what makes it really great. It has this great simplicity to it, which means that it becomes this more social drink. We're sitting there and we're drinking and we're talking to our friends. And I think that's, ultimately, where the joy of a great lager comes in."
Lager has much more variety of flavour than most people realise, doesn't it?
"Even when you just look at the classics, you've got something like a toasty Helles, which is really smooth; you've got bitter German Pilsner. You've got caramelly, fuller bodied Czech Pilsners. There's roasted Schwarzbier, that more coffee kind of bitterness. And then there's Bocks and Double Bocks, which are much richer.
"So, even just with the classics, that's an enormously diverse profile of flavors. When you add on more modern characteristics, like we're seeing from contemporary craft brewing, then you're getting even more. You're getting the hop accent, the aromatic hop that we're familiar with from pale ales and IPAs."
Which are your favourites?
"I love going back to the classics: Pilsner Urquell, Hofbrau Dunkel, Mahrs Brau. But then I'm also excited by how modern breweries do classic styles, and we're seeing that a lot more in the US, at the moment: this resurgence for old style lagers. That is exciting."
How do you think lager pairs with food?
"Great! It's the simplicity that makes it work. You're not trying to throw flavor at flavor. It is about the grain: lager is about the grain flavor, or about the grain depth. And, if you think about that flavor, most often it's going to be bready, toasty, maybe like bread crust, things like that. That bready element is, I think inherently savory. There's not many foods that either don't contain a bread element or wouldn't taste really good with some bread on the side. Lager works well with such a diverse range of foods."
What are your favourite food matches?
"I think the classics are always an easy go to. Just think about what the Germans and the Czechs would eat: pretzels and sausages and pork chops and things like that. That's an easy win.
Dunkel, for me, is one of the greatest beer styles to go with food. Most people think of Dunkel as being this roasty, dark beer. But, actually it's not really, at all. It's much more of that bread, toasty character. And, like I said, those flavors are just so good, so broadly, that it can handle lighter flavors, but it can also handle much more strong, roasted flavors. It can do anything from pizzas, burgers, wings, heavily smoked ribs or brisket, things like that. It can also handle light fish dishes, if you've got the right sauce with it. Butter sauce, perhaps, it can handle spice."
Which are your favourite lager breweries in the USA?
"Dovetail, in Chicago makes just phenomenally good, classic lagers, as di Bierstadt Lagerhaus, in Denver. Notch, in Salem, Massachusetts: when you taste that beer you know that the brewmaster absolutely adores lager. They genuinely understand the depths and complexities of lager.
"Jack's Abbey is one of the most exciting, they're in Massachusetts as well. I went to their tap room and I think they had 25 taps of just lager which took in classic German Pilsners and Kellerbiers, lagers, Schwarzbiers, all of the classics. and then they had sours, they had 13% barrel aged lagers and India Pale Lagers as well.
"The US is really interesting for lager at the moment. Almost every brewery I went to on my last trip had at least one or two lagers. The one thing that I really took away from this trip was the American Pilsner. A lot of brewers are making an American lager and it's pre-Prohibition inspiration. So, each of these contain corn. So, maybe, ten, twenty, thirty, forty percent corn. But not, in the Muller Light style. They're still malty, they still have depth of flavor. But, they are light, they are refreshing and they finish dry, rather than bitter. That's an interesting development in American lager."
What's the future for lager?
"I hope more brewers will take it seriously and try and brew more classically. I think there's a lot of pressure to make beer quite quickly. Certainly, the IPA trend is churning out beers pretty fast. And there's quite a lot of money to be made if you do it properly. Whereas lager takes a lot longer, you need to leave it for longer. There's a lot more risk with that.
"But I also think there's going to be a lot more experimentation. One of the things that I thought I'd see more of was more American hoppy lagers. But, instead, I didn't see an enormous number, apart from IPL. So, to me there's this gap of the four and a half percent pale lager, with American hops. They do exist out there, but I thought there might have been more.
"And I expected there to be more session beers. A Pilsner is five, five and a half percent, same as the Helles, same as the Dunkel, which is comparable to Germany, but I expected to see more American lagers on this lighter side."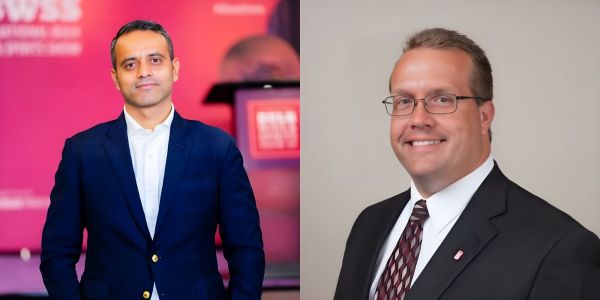 News
Attend this Q&A and insightful session on how beverage brands can develop sales processes to grow on-premise sales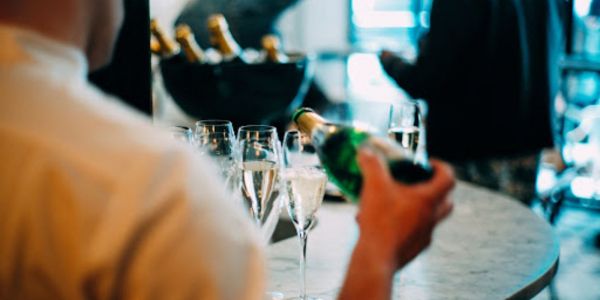 Operations and Management
Nurturing Talent and Expertise: Strategies for Retaining Sommeliers and Wine Waiters in a Challenging Wine Industry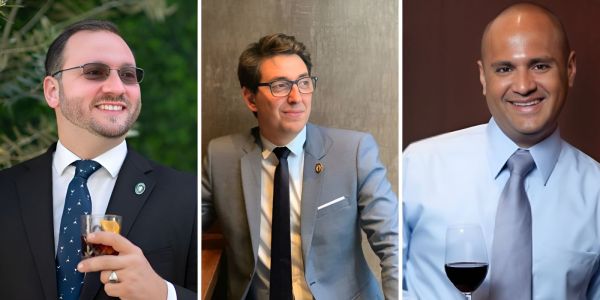 News
Sommeliers Choice Awards is pleased to share that Mark Guillaudeu MS, Jeremy Shanker, and Serafin Alvarado as its judges
South San Francisco Conference Center, 255 South Airport Boulevard, South San Francisco, CA 94080, United States
Register Now