I am Inclined Towards Taking A Gamble For Lesser-Known Wine Regions Says Stephanie Cuadra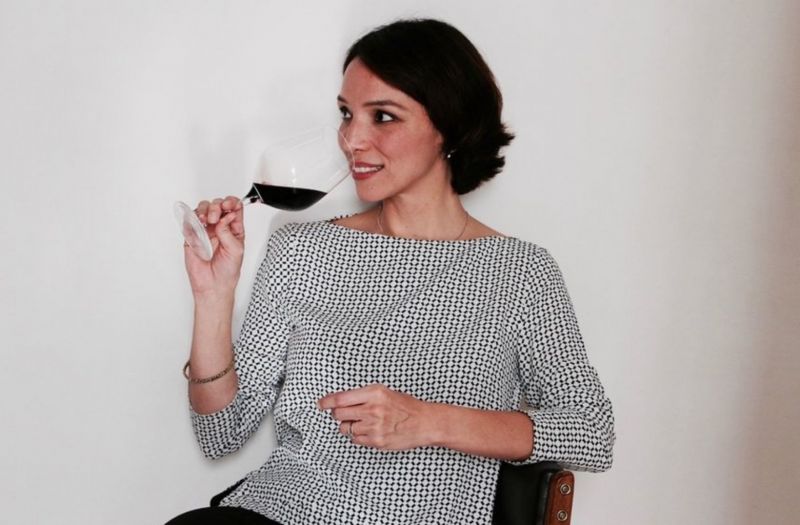 28/01/2022 Stephanie Cuadra is the Founder and Principal of Terrestoria, a Wine Import Company sourcing artisan labels from Italy and Spain for Utah and California markets.
Born and raised in Los Angeles, Stephanie is a writer, linguist, and wine lover who joined the wine industry in 2010. After graduating from Georgetown University in 1997, she worked as a journalist writing about geopolitics for the longest time. Her trip to Chianti Classico made her discover her world in wine and that is how Terrestoria Wine Imports was born. Stephanie and her husband Roberto Lasorte also own the wine label Lasorte Cuadra under which they produce some stunning wines from Puglia's Itria Valley. Stephanie is a mother of five kids and divides her time between Milan, Salt Lake City, and Puglia.
[[relatedPurchasesItems-32]]
Can you tell us a little about yourself and what led you to join the wine industry?
The path to wine for me was completely unplanned. I was actually recruited into the industry for my language, writing, and communication skills. Once upon a time, I was a journalist with a strong interest in geopolitics. I'm still a foreign affairs geek, but wine is now the vehicle by which I approach the world. But getting back to the question: everything in wine began for me with Querciabella in Chianti Classico, where I led worldwide public relations and collaborated on business development, from 2010 through 2016.
Tell us more about Terrestoria and what led to the development of this company?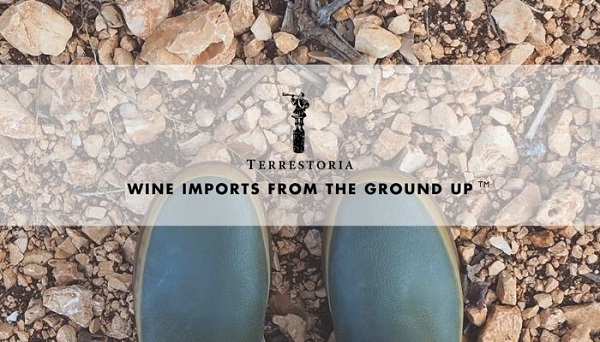 Terrestoria Website Image Source - Terrestoria.com
Terrestoria happened by pure chance too, while I was walking solo across northwestern Spain on the Camino de Santiago. It was my fortieth birthday and I wanted to celebrate that milestone in a special way, but I needed a break from jet-setting around the world and elaborate wine dinners! I felt this unfamiliar need for quiet, so I left my family at home and headed off on a pilgrimage. Little did I know, an Innkeeper along the way would introduce me to a young couple — Noelia and Simon, who happened to have just bottled their first vintage of single-parcel Albariño in Rías Baixas. A new friendship and an exceptional wine are what inspired me to move into the next phase of my career as a boutique importer in Salt Lake City, Utah — a rapidly evolving market that was virtually ignored by mainstream fine wine distribution.
What kind of Portfolio do you have? How do you add value to the small wine producers? What do you keep in mind while selecting a producer for your portfolio?
I officially went into business with a first shipment to the U.S. in January 2017 and with only one wine in the Terrestoria portfolio to speak of: Noelia Bebelia Albarinõ. In many ways, that single-parcel, indigenous varietal, artisanally conceived wine, turned out to be the paragon by which I have judged every potential selection ever since.
Today I work with thirteen very distinct producers, yet all reflect a similar spirit of independence, and the courage to explore and experiment beyond the conventions that dictate the way most wines are made. Yet in the end, it isn't necessarily the wine that has the most influence over me, but rather an affinity for the people behind each project. Vintages can betray you, even certain bottles can be off from time to time. But when one works with like-minded people, a genuine form of far-reaching collaboration emerges. At the end of the day, this is essential to overcoming the obstacles and rough patches of wine importation.
Being a tiny operation with a focus on Utah's state-controlled market and very recent expansion into California, I import relatively small volumes. However, I am inclined to take a gamble on lesser-known wine regions and do the legwork when it comes to increasing brand recognition for winery partners. I am very proud of the fact that several of the producers with whom I work were able to make their initial jump into the competitive U.S. market thanks to the unique niche we have built together over the past few years in Utah.
Being a native of the US and working with the wine industry in Europe, what were some of the interesting things you discovered about both industries?
As a native Californian based in Europe, many assume that my wine experience was formed in the U.S. If they only knew how foreign I feel when visiting Napa! In fact, when I entered the wine industry via Tuscany in 2010, I rarely drank at all and had to begin wine studies literally from square one. Of course, once I started, I just couldn't stop. Now I split my time between the two countries and it's hard not to notice the stark cultural contrasts with regard to the wine business. Neither is better than the other and I thoroughly enjoy being in a position to play the field on both sides. That said, I doubt that I would have come into this industry had I not emigrated to Italy.
How do you think the Wine Imports business has grown over the years? What is your key focus to grow Terrestoria?
It is gratifying to witness the ever-growing demand among all sorts of buyers for unfamiliar wines. Consequently, I no longer feel as if I have to justify rare grape varieties like Pallagrello Bianco from Campania or lesser-known viticultural zones such as Catalonia's D.O. Terra Alta when introducing Terrestoria's offerings. On the contrary, trade accounts and private customers alike have come to expect a new discovery every time I expand the portfolio. In terms of growth, from the vantage point of Utah, which is one of the fastest-paced economies in North America, fine wine consumption, including imports, has skyrocketed over the past five years alone. The state's attractive job market has triggered a demographic shift unlike anything seen before. The Utah Wine Market Report, which I authored and published in early 2020, illustrates how cultural diversity, education, and economic opportunity all go hand in hand with wine consumption. Of course, these factors do not apply to Utah alone—and they speak to the tremendous potential of emerging fine wine markets everywhere.
While Terrestoria's expansion into California (through LibDib) comes naturally given my lifelong ties to the state, Utah is where I expect to see the most growth in market share for wine imports over the next 5-10 year period.
How did the change of tariffs affect your company? Also, what was the impact of the pandemic on your business and how did you tackle it?
The trade wars that led to wine tariffs created uncertainty across the entire industry. And uncertainty is always poison for business—sometimes in ways that are impossible to quantify. Although Italian wines, which represent the bulk of the Terrestoria portfolio, were spared from such punitive trade policies, the potential risk of future tariffs made me reluctant to grow the portfolio for a long time. Instead, I focused all company resources on existing offerings and took to active grass-roots lobbying against tariffs as the Utah liaison for the US Wine Trade Alliance.
How do you think Wine Importers can keep growing their network?
If by the network you mean a community of wine importers, I find it is easiest (and most effective) to join forces in the face of adversity when individuals put competition aside and work together towards a common goal. The tariffs and pandemic are telling examples: The crises provoked by both situations combined proved that solidarity across all tiers of the industry can greatly increase resiliency.
You mentioned that you and your husband own Lasorte Cuadra, can you tell us more about it and the story behind that beautiful wine label?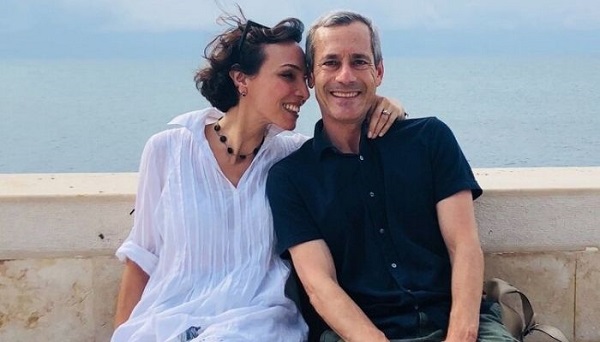 Stephanie Cuadra and Roberte Lasorte, Founders of Lasorte Cuadra. Image Source - Lasorte Cuadra
Lasorte Cuadra is the natural progression of the experience my husband Roberto Lasorte and I share through wine, which is how we met, to begin with, namely at Querciabella—where he is the CEO. Inspiration for this personal project came to us on the Lasorte family farm in Puglia's Itria Valley—which is actually a limestone plateau nestled between the Adriatic and Ionian seas—where viticulture dates back thousands of years to the Hellenic period of Magna Graecia. But in spite of this incredible history and heritage, vineyards are disappearing from this central sub-zone of Puglia, where autochthonous white grape varieties risk extinction and local farmers express little optimism about the future.
So when Roberto's late father decided it was time to sell the property, vineyard and all,—for fear it might become a burden on his children—we knew we had to step in. Funny enough, by combining our surnames Lasorte and Cuadra, we ended up with more than just a brand, but a motto about squaring with fate. Maybe we're reading too much into words, but 'Lasorte Cuadra' gives us hope that everything ultimately turns out for the best.
As for the label of our newly released Silos (Valle d'Itria IGT Bianco), Salt Lake City-based designer Victoria Brown extracted the artwork from a continuous line drawing titled Empatia by my eldest daughter Vanda Focanti, who will be graduating this spring from Central Saint Martins (University of the Arts London). I think the work speaks for itself, especially to those who may be sensitive to the idea of universal connectedness through wine.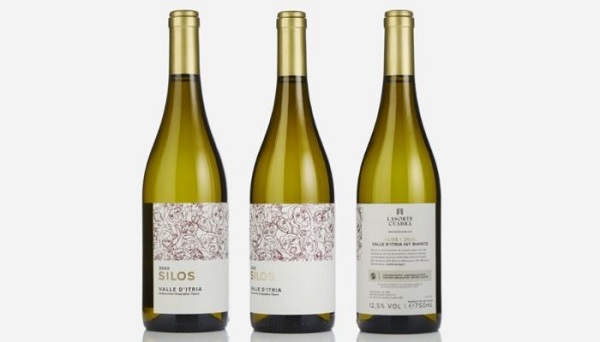 Lasorte Cuadra's Silos 2020 label that has been designed by Vanda Focanti, Daughter of Stephanie and Rober. Image Source - Lasorte Cuadra
What is your take on digitalization and how are you leveraging it?
I am probably mid-spectrum when it comes to digitalization. On the one hand, technology allows me to conduct business and engage with stakeholders from afar: through social media, online inventory management, and commercial platforms such as Utah's DABC special-order portal for trade and consumers, as well as the LibDib network for Terrestoria's wholesale accounts in California. These tools are critical to daily operations given that I divide my time between Salt Lake City and Milan, the latter being our family's primary place of residence. On the other hand, I am less eager to incorporate virtuality into all aspects of my job. For me, wine is about being in the place—walking in the vineyard, pouring the wine, enjoying time together over a good meal.
What are some of the challenges associated with being a Wine Importer?
As someone who believes in the importance of immediacy, the greatest challenge I face as a U.S. wine importer is a three-tier system that creates an unfortunate disconnect between wine producers and the final consumer. While this framework works in favor of big brands, a disproportionate amount of control over distribution in the hands of a few massive wholesalers means artisan wines, particularly on the imports side, have fewer and fewer realistically sustainable paths to market. Interestingly, I have found more opportunity and latitude to develop a unique business model in a control state such as Utah where the government is directly involved in the business of beverage alcohol distribution and retail. This scenario is discussed in detail in The Utah Wine Market Report mentioned earlier.
What is the one piece of advice you would like to give to the new Wine Importers looking to enter this industry?
Before you even begin sourcing wine, know who your customers are and be sure they are willing to support your mission.
Finally, according to you, which is the most underrated wine region, and which is your favorite wine?
As the mother of five, I always say that I have no favorites—although on some days I do inevitably find one daughter or son more charming than the rest! The same goes for wine. It depends on the occasion. Besides, if I were even capable of choosing a favorite, the last thing in the world I'd be is a wine importer.
Interviewed by Shreya Kohli, Beverage Trade Network
Header Image Source - Terrestoria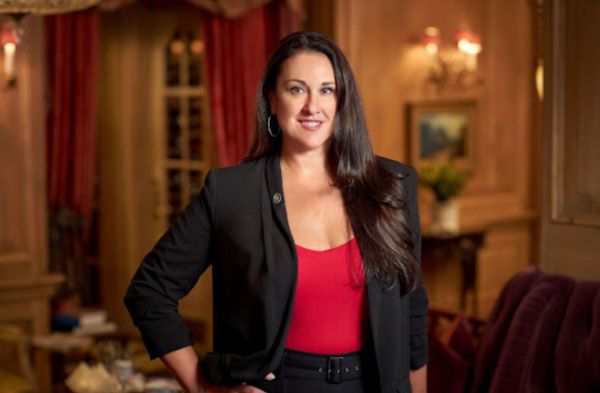 Interviews
Lindsey Fern, Director of Wine For The Inn At Little Washington, talks about her role as a wine director, the challenges she initially faced & shares tips on how restaurants can market wines to drive wine sales.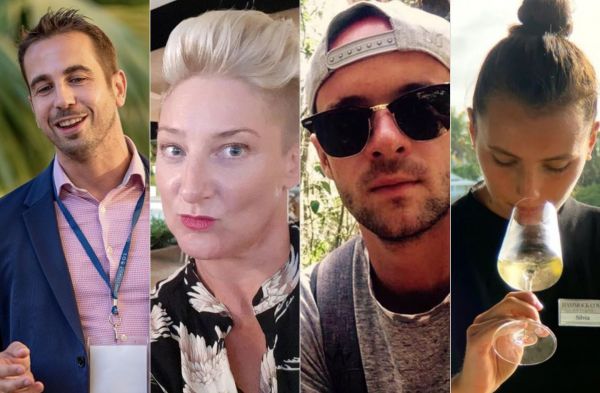 Insights
The islands of the Caribbean are home to a bevy of fine dining restaurants boasting excellent wine programs.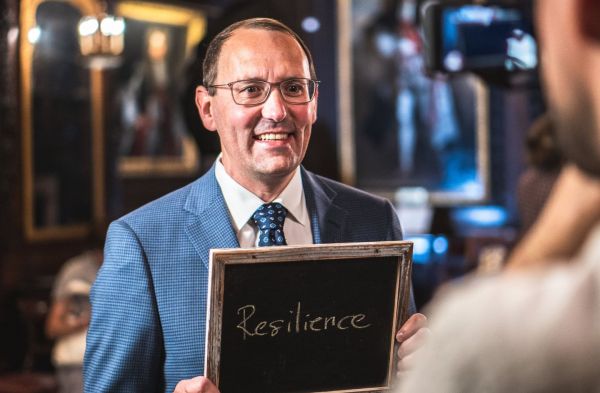 Interviews
Nicolas Quille MW, with his immense experience in the wine industry, talks about his role as a winemaker & the modern tech used in winemaking.