Women of the Vine & Spirits Celebrates 15 Years of Advocating for Diversity, Equity & Inclusion in Wine, Beer & Spirits
17/11/2021 Deborah Brenner, Founder & CEO of Women of the Vine & Spirits, embarked on her DE&I journey 15 years ago with the publishing of her book.
Deborah Brenner, Founder & CEO of Women of the Vine & Spirits (WOTVS) is celebrating 15 years since the start of her career of championing diversity, equity & inclusion (DE&I), coupled with business development & innovation (BD&I) in wine, beer & spirits. The two main pillars create pathways for economic inclusion, which accelerates the pace to equality.
The celebration is sparked by the 15th anniversary of the publishing of her book, Women of the Vine: Inside the World of Women Who Make, Taste, and Enjoy Wine, marking over a decade of championing women in the beverage alcohol industry.
Published in 2006, Brenner's book highlights the intimate lives of twenty women working in the wine industry, securing their legacies as wine enthusiasts, makers, and experts in the field.
Today, through her year-round global membership organization, Brenner facilitates difficult conversations, with a keen understanding that DE&I cannot be achieved without intersectionality, authentic allyship, connection, collaboration, and commitment. Brenner continues to successfully unite the industry, across all three tiers and the entire supply chain of beverage alcohol.
"While I am so proud of the strides we have made in the industry, this anniversary is a reminder of the work we still have to do," said Deborah Brenner, Founder & CEO of Women of the Vine & Spirits. "The current pace to gender equality is too slow, which is why we are working 365 days a year to push forward actionable and groundbreaking change."
In recognition of 15 years of advocacy, Women of the Vine & Spirits continues to celebrate the women and programs making a positive impact in the industry:
Where Are They Now? Hear from the original Women of the Vine® through the WOTVS collection of stories that include updates from Stephanie Browne, Marketta Fourmeaux, Gina Gallo, Stephanie Gallo, Lee Miyamura, Kimberlee Nicholls, Michele Ostrove, Leslie Sbrocco, and Signe Zoller.
15 Years in Review: Check out the "Popping the Cork to 15 Years of Progress!" timeline highlighting the achievements of Brenner and WOTVS.
Coming Soon: WOTVS will be launching a game-changing program in March of 2022 for buyers, wholesalers, supplier diversity, socially conscious consumers, and media to easily source brands that are women-owned, women-led, and women-made. Stay tuned!!
Ongoing WOTVS Key Initiatives: Check out current Key Initiatives the organization is dedicated to now, including the WOTVS C-Suite and the WOTVS Foundation Assistance Program
Women of the Vine & Spirits Corporate Members include Founding Member: Southern Glazer's Wine & Spirits; Diamond Members: Breakthru Beverage Group; Bronco Wine Company; Brown-Forman; E. & J. Gallo Winery; Frederick Wildman & Sons, Ltd.; Moët Hennessy USA; Republic National Distributing Company; Shaw-Ross International Importers, Skrewball Whiskey, and Ste. Michelle Wine Estates; Platinum Members: Beam Suntory; Constellation Brands; J. Lohr Vineyards & Wines; Pernod Ricard USA; and William Grant & Sons. For a full list of Corporate Members including those at the Gold, Silver, Bronze, and Associate level, visit the Corporate Members.
About Women of the Vine & Spirits
Women of the Vine & Spirits is an all-encompassing global organization, dedicated to boldly pushing the wine, beer, and spirits industry toward a more diverse, equitable, and inclusive era that supports business development and innovation, empowering all to thrive. Our members connect through our global network and collaborate across all industry sectors. We provide our members with benefits that include education, training, mentorship, and networking as well as tools, services, and resources toward DE&I, and personal and business development. For more information, please visit womenofthevine.com.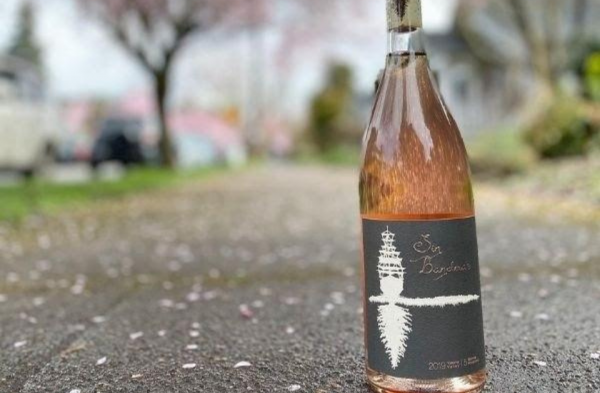 Insights
Here are the top wines by the glass that you can order at your favorite restaurants. If you are stepping out during COVID-19 and enjoying the outdoor patio restaurants, the below wines are a must-try.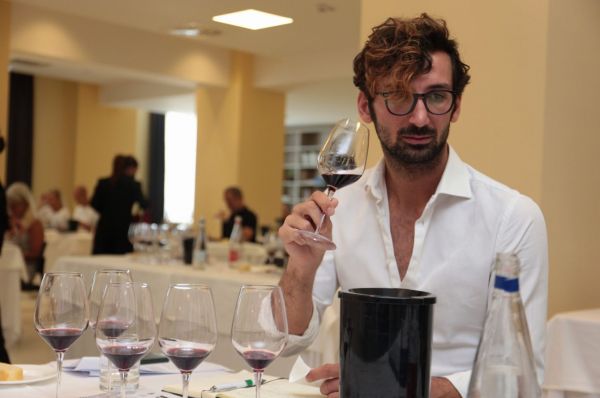 Interviews
"The Ambassador of Wine: A Multilingual Professional with Expertise in Hospitality, Sales, Marketing, and Management."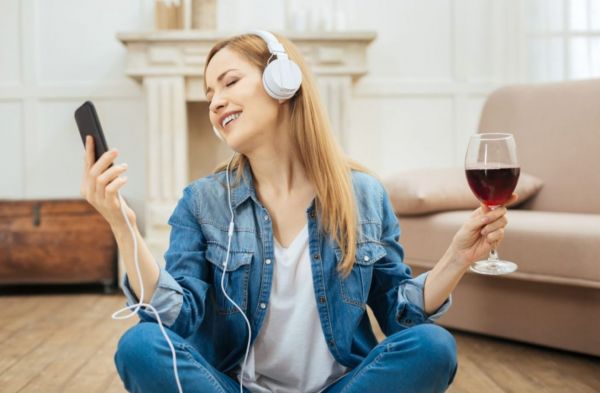 Food & Wine
If you are in the wine business, do not miss listening to the podcasts listed below in the article.
South San Francisco Conference Center, 255 South Airport Boulevard, South San Francisco, CA 94080, United States
Register Now