Medal Winners In The First Paris Wine Cup Announced
10/07/2020 Here are all the highlights from the first annual Paris Wine Cup that was held in Paris in the first week of July.
With so many wine brands competing for space in any wine store or restaurant, how do you choose which wines to buy over another?
Well, the medal winner in the first Paris Wine Cup could be the place to look for not only is it judged by leading wine buyers of France but also Master of Wine judges assess the brands by its quality, value, and package.
Here are all the highlights from the first annual Paris Wine Cup that was held in Paris in the first week of July.
No 1 Spot - 96 Points winning a Double Gold and wine of the year award.
Wine Of The Year: 2017 Gran Appasso Rosso Passito IGP
Winery Of The Year: FEMAR VINI SRL
Best Wine by Quality: 2016 Monopole Mother Vine Shiraz
Best Wine By Value: 2017 Gran Appasso Rosso Passito IGP
Best Wine By Package: 2011 L'ODE À LA JOIE - Champagne Pointillart Leroy
Click here to see the full results
There were 22 gold winners which scored above 90 points and 1 double gold winner in the first edition of Paris Wine Cup.
Wines from all over the world entered with Italy, France, Australia, Germany, and the United States stealing the show.
What makes the Paris Wine Cup different from its peers is that it does not just taste the wines blind and base its decisions and medals on that, but goes two steps further. Once judges taste the wines their quality scores which is a bling tasting then also evaluate the value of the wine for money.
Then, judges take off the cover to reveal the wine, design, and packaging and asks its judges to base a proportion of its scores on what wines look like, and how successful it is in the story it is trying to tell, and then equally crucially from a consumer's point of view how does the brand's look, feel, taste and quality match up to its price point. Does it offer the consumer true value for money?
The Paris Wine Cup aims to recognize, reward, and promote wine brands that have successfully been created to identify with and target a specific wine drinker. For any wine brand to earn its place on a retailer's shelf or a restaurant's wine list - and then vitally stay there - they need to be marketable and consumer-driven and not just produced in the general hope it can find enough people willing to sell and buy it.
Wines are tasted blind for Quality and Value first and then the cover is opened for the package score. Picture of wines being packed in the warehouse.
That is why the Paris Wine Cup is different. It will single out and shine the spotlight on those wine brands that consumers really want to buy and have a clear market value for trade buyers.
The competition follows strict rules concerning its organization, criteria, Judging, and Results.
A competition that will judge wines in three key areas:
Their quality.
Their value for money.
What they look like.
To be an award winner you will need to have a top-quality wine, that offers both the trade and the consumer great value for money, and you will need to look good and truly stand out on the shelf and on the back bar.
Judges:
David Belayche, Head Sommelier & Wine Buyer, Le Royal Monceau

David Belayche has dedicated the past 20 years to the Hospitality Industry. Over the past years, he has worked closely with internationally renowned chefs, Michelin Star chef Sergi Arola and Nobu Matsuhisa, and undertook the challenge of pairing wine with exotic flavors and tastes. He has successfully participated to openings of major 5* hotels in Paris where he became in charge of wine and spirit, head sommelier, and wine buyer.
Tim Abenhaim, Director Of Food And Beverage, FAUCHON L'HOTEL PARIS
Over the past years, Tim Abenhaim has worked in many cities such as Tel Aviv, Los Angeles, London, and Paris. He worked for Intercontinental, Waldorf Astoria, Gaucho restaurants, Home House Private Members Club.
In Paris, he has recently successfully participated in the opening of FAUCHON l'Hotel Paris, 5-star hotel, and a new member of the Leading Hotels of the World as Food and Beverage Director.
Marie-Dominique Bradford is a 20-year experienced wine buyer, wine educator, and wine consultant, for wine importers in the USA. Her troisfoisvin.com website has been selling monthly wine subscriptions since 2010. As the acknowledged trailblazer, it leads the way in offering a new wine buying experience.
The wines are sourced from little-known artisanal wine growers who meet very demanding quality requirements. In 2013, she opened a retail wine store in the up and coming Haut Marais area of the 3rd arrondissement in Paris open to all wine lovers eager to find little known gems!
Pierre Hadrien Helbecque, Director of Food And Beverage, Fairmont Monte Carlo
Pierre Hadrien Helbecque is an experienced Director Of Food And Beverage with a demonstrated history of working in the hospitality industry. Strong operations professional skilled in Catering, Negotiation, Customer Relationship Management (CRM), Hospitality Industry, and Event Management.
Bonjour! I am Emily Lester, an American Sommelier and French wine nerd living in Paris. I am a creative entrepreneur. I am a driven, approachable, and highly skilled creative with a strong background in entrepreneurship, networking and presentation. I leverage my business background, knowledge, and creative skills for my clients to help them develop an online brand identity.
After founding and building one of the most successful aerial fitness studio on the West Coast (US), I sold my business and transplanted my life to France to be closer to the vines and continue to seek ways to expand upon my own creative work.
Nicolas Fouilleroux, Sommelier-caviste, Soif d'ailleurs S.A.S
Aujourd'hui embarqué dans l'aventure du Master of Wine, je poursuis l'exploration infinie du monde du vin, avec en premier lieu l'envie de partager toute la richesse de cette passion avec le plus grand nombre. C'est ce que je propose avec mes prestations et mes programmes de formation.
Preston Mohr, Private Client Sales Manager - Château de Pommard & VIVANT
Preston Mohr is Private Client Sales Manager (USA) for Château de Pommard & VIVANT. VIVANT is an interactive experience platform connecting conscious consumers, responsible winemakers, and expert wine advisors. Preston founded Paris By The Glass in 2013, offering wine and food-themed travel in Paris and beyond. He holds the WSET Diploma Level IV as well as a Masters in Global Hospitality Management.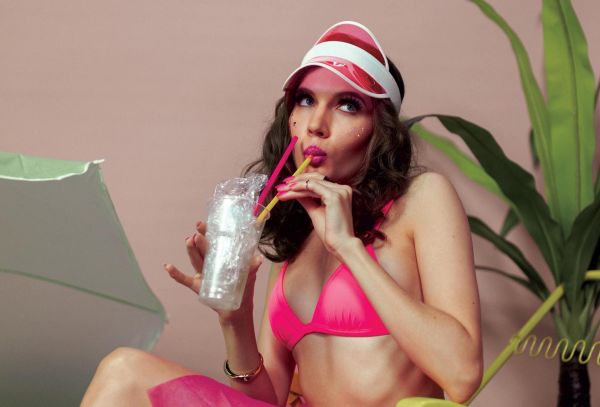 News
Discover fast-growing cannabis drinks brands at the 2nd Annual Cannabis Drinks Expo on November 11 in San Francisco and on November 15 in Chicago.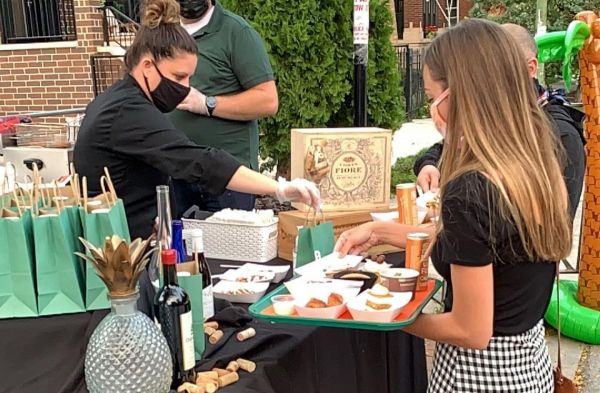 Interviews
At Uvae Kitchen and Wine Bar, Covid-19 meant online tastings, Saturday night wine-matched takeout, and a sense of togetherness.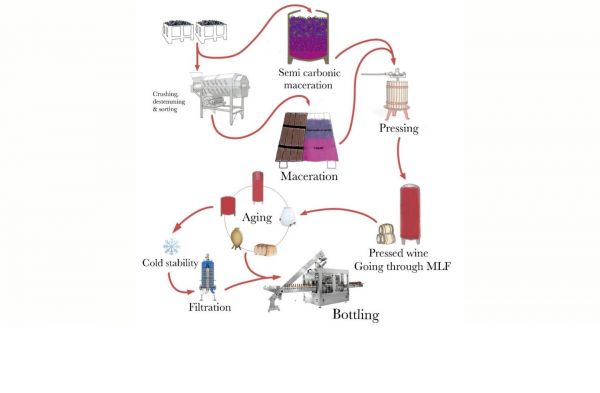 Wine Technical
The main difference between red and white winemaking is the maceration phase during which the polyphenols located in the grape skins (color and tannins) are extracted.