An Award-Winning French Wine For Your Wine Menu
27/07/2020 Sommeliers, check out this wine that scored 95 points and won gold medal at the 2020 London Wine Competition.
BEAUNE TOUSSAINTS 1ER CRU winning the top french wine at the 2020 London Wine Competition with 95 Points and a gold medal.
This Beaune 1er Cru is a wine with a brilliant garnet color, with a nose combining aromas of very ripe red and black fruits. It is a gourmet, tender, rich, precise and elegant wine. This wine won the top score at the 2020 London Wine Competition winning the best wine by the country award for France.
The colour is garnet and brilliant. The aromas of ripe red and black fruits are clearly perceptible. This wine is gourmet, tender, rich, precise and elegant.
Service Temperature between 15° and 17°C
Cellaring potential from now to 10 years
This wine is made by Château de Meursault which offers an exceptional setting located on the road of the Grands Crus, 8 kilometres from Beaune and 40 minutes from Dijon, capital of the Dukes of Burgundy. The Estates has 35 appellations on 110 plots.
The Château de Meursault (the building), stretches over 10 hectares including Château, conservatory, dovecote, outbuildings, winery, cellars, park, the Clos vineyard, Les Clous river and pond. The property has the dual specificity of being a Burgundy winery and having the name of the eponymous appellation! Indeed, even though there are many wine chateaux in the Bordeaux region, it is not the case for Burgundy where it is quite uncommon to have the name of a Château associated to a winery.
Traditional skills are being enriched by modern viticulture and winemaking techniques. As a result, the wines represent all the typical features and complexity linked to their terroir. They are present in the most prestigious Michelin Star restaurants in France and are distributed in Canada, Belgium, Switzerland, Sweden, China, Hong-Hong, Japan, Australia… Moreover, the wines from Château de Meursault are highly appreciated by the wine critics in France, the United States and England. Even though the name of the Château suggests that it produces mainly white wines, red wines production is equally important with Pommard, Volnay, Beaune, Savigny-lès-Beaune and Corton. The red wines of the Château have deep ruby color, beautiful aromas and are dense and delicious on the palate. The white wines that can be considered as the jewels of Côte de Beaune, have a golden color and are elegant and fine.
The wine is imported by Terlato Wines in the United States.
For half a century, Terlato Wines International has had the pleasure of bringing some of the world's finest wines to the American table. Today, Terlato markets one of every eight bottles of wine over $14 a bottle, sold at America's finest restaurants and wine stores. With a global portfolio of more than 40 world-class brands, the depth and breadth of the portfolio balances segment leaders with small, highly regarded brands considered to be jewels among their peers, as well as brands with strong growth potential.
Here are the highlights of the 2020 London Wine Competition.
Wine Of The Year - The Dead Arm Shiraz 2017, Australia, McLaren Vale
Winery Of The Year d'Arenberg, Australia, McLaren Vale
Best Wine By Quality - The Dead Arm Shiraz 2017, Australia, McLaren Vale
Best Wine By Value - Villa Saletta Chianti 2015, Toscana IGT, Italy
Best Wine By Packaging - Silverado Vineyards SOLO Cabernet Sauvignon 2014, Napa Valley, United States
About London Wine Competition
The London Wine Competition is an international wine competition organized by Beverage Trade Network. The competition looks to recognise, reward and help promote wine brands that have successfully been created to identify with and target a specific wine drinker.
For any wine brand to earn its place on a retailer's shelf or a restaurant's wine list - and then vitally stay there - they need to be marketable and consumer-driven and not just produced in the general hope it can find enough people willing to sell and buy it. Learn more at www.londonwinecompetition.com
About Terlato Wines
Owned and operated by the Terlato family for four generations, Terlato Wines has built an acclaimed portfolio of wines from world class wine- and spirits-producing families from around the world, and has a leadership position in the U.S. luxury wine category. These families, like the Terlatos, are focused on quality, and they represent 34 families from more than 15 countries and over 70 brands.
The Terlato Wines portfolio of brands includes: Napa Valley: Chimney Rock, EPISODE, Galaxy, Jack Nicklaus Wines, Luke Donald Collection, Markham Vineyards, Rutherford Hill, Tangley Oaks, Terlato Vineyards; Sonoma County: Giarrusso, Hanna, Rochioli, The Federalist, Terlato Vineyards; Santa Barbara County: Flor de Campo, Sanford; Santa Cruz: David Bruce; California Appellation: Glass Mountain, Greystone Cellars, Jack's House; Mike Ditka Wines, Seven Daughters; Washington State: Grace Lane; Argentina: Cuarto Dominio, Tamari; Australia: Domaine Terlato & Chapoutier, Lucky Country, Twelftree, Two Hands; Austria: Kracher; Canada: Peller Estates; Chile: Lapostolle; France: Belleruche by M. Chapoutier, Champagne Duval-Leroy, Chapoutier, Château de La Tour, Château de Sancerre, Château Timberlay, Domaine Drouhin-Laroze, Domaine Pierre Labet, Domaine Ramonet, Domaine Georges Roumier, Château de Meursault, Château de Marsannay, MARIUS, Mischief & Mayhem; PIPER-HEIDSIECK; Greece: Boutari, Elios; Italy: Anselmi, Berlucchi, Ca'Marcanda (GAJA Toscana), Cecchi, Colavita, Cusumano, Epsilon, Fizz 56, GAJA, Goretti, Il Poggione, Mazzoni (Toscana), Nino Franco; Terlato Vineyards; Japan: Shimizu-no-mai Sake; New Zealand: Loveblock, Turning Heads, Wairau River; Portugal: M. Chapoutier; South Africa: Anthonij Rupert, Durbanville Hills, Ernie Els, Guardian Peak, Nederburg, Plaisir de Merle, Protea, Rust en Vrede; Two Oceans; Spain: Bodegas Valdemar, Marco Abella. Artisan Spirits: Adelphi Selections Scotch, Amarula Cream Liqueur, Angostura Rum and Amaro, Bain's Cape Mountain South African Whisky, Bisquit Cognac, Bunnahabhain Scotch Whisky, Deanston Scotch Whisky, Don Pancho Origenes Rum, Distillatorio Nonino Amaro and Grappa, Gordon Graham's Black Bottle Blended Whisky, Heartland Prohibition Gin, Langley's No. 8 Gin; Ledaig Scotch Whisky, Marnier XO Cognac, Riazul Tequila, Scottish Leader Scotch Whisky, Tigre Blanc Vodka, Tiramisu Liqueur, and Tobermory Scotch Whisky.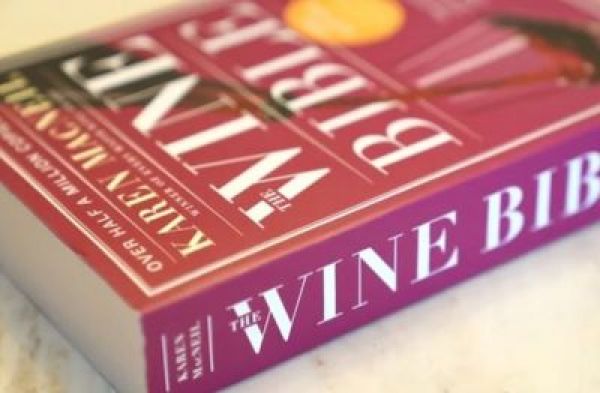 Interviews
The author of the bestselling wine book talks about how one can champion writing with a much broader view of wine.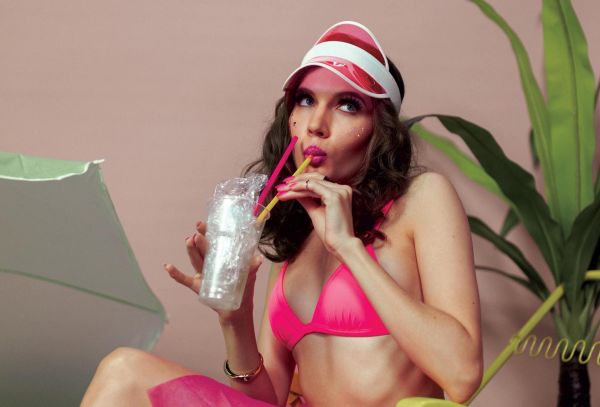 News
Discover fast-growing cannabis drinks brands at the 2nd Annual Cannabis Drinks Expo on November 11 in San Francisco and on November 15 in Chicago.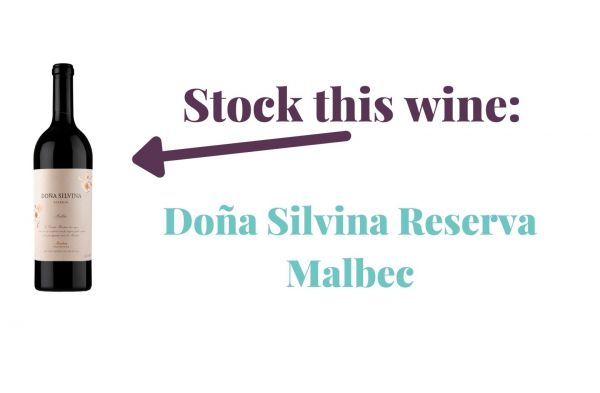 Suppliers Spotlight
This malbec has been selected by sommeliers for sommeliers