Napa Valley Wine Gets The Best Wine From United States At 2020 London Wine Competition
20/07/2020 SOLO Cabernet Sauvignon by Silverado Vineyards won best wine by packaging at the 2020 London Wine Competition.
(Image Credit: Silverado Vineyard)
Silverado Vineyards SOLO Cabernet Sauvignon 2014, Napa Valley, United States secured the best package score and came at the 3rd spot and also won the top score among all United States wines securing 95 points at the 2020 London Wine Competitions.
This wine is made by Silverado Vineyards. Nestled in the hills of the Stags Leap District, Silverado Vineyards has been a favorite Napa Valley destination and home of estate-grown wines for forty years.
Varietal: 100% Cabernet Sauvignon
Appellation: Stags Leap District
Vineyard: 100% Silverado Vineyard
Harvest info: September 23 and 29, 2014
Skin contact: 23 days of skin contact
Oak profile: 19 months barrel age
38% new oak
New oak profile: 100% French
Overall oak profile: 100% French
Analysis: 14.2% Alcohol, 7.00 g/L, 3.31 pH
Silverado Vineyards Miller Family
In 1981, Ron and Diane Miller and her mother, Lillian Disney, established Silverado Vineyards to make wines from the historic sites of their estate. For years, they had sold their fruit to neighboring wineries who were building global reputations for excellence. It was time, they decided, to create their own wines, their own expressions of the Napa Valley they loved and admired.
The winery takes its name from the historic vineyard which surrounds it. The vineyard borrowed its name from the abandoned mining town at the top of the Napa Valley. Here, over a century ago Robert Louis Stevenson stayed and wrote, "The beginning of vine planting is like the beginning of mining for precious metals: the winegrower also 'prospects'." Four generations of Millers are still 'prospecting' for wine, making something beautiful from the land under their care.
Jon Emmerich, winemaker.
Jon Emmerich is only the second lead winemaker in the history of Silverado Vineyards. During his years at the winery, he has grown Silverado's reputation for quality and consistency.
Growing up in Redwood City, Jon remembers his parents drinking Mateus Rosé and Blue Nun, popular wine brands in the 70s. Jon's introduction to California wines began at The University of California, Davis where, on a lark, he enrolled in the fermentation science program. It was then that he was introduced to the greater world of California wine. As it turns out, Jon's lessons took place not only in the classroom, but also in his dorm room. He and a dormmate, whose family owned a small farm and winery in Lodi, decided to use some of the family fruit to make wine in their dorm room. At that point, Jon realized that if he could make a decent red blend in a dorm room, then he could make a very good wine in a winery.
In 1985, Jon headed to France for an internship where he augmented his knowledge of the traditional winemaking craft. After graduating from The University of California, Davis in 1987 with a BS in Fermentation Science, Jon worked a harvest at Stag's Leap Wine Cellars. He then spent a year at Conn Creek Winery and Sebastiani Vineyards before joining Silverado Vineyards in 1990.
Jon is a past president of the Napa Valley Wine Tech Group and past president of the Winemaking Techniques Committee of the California Enological Research Association.
Winemaking is just one part of what Jon does at Silverado Vineyards. He spends a lot of time on the road, meeting customers and carrying the Silverado story outside the Napa Valley. He works in Silverado's estate vineyards to better understand the terroir and tell its story through the wines.
You can buy these wines at their online shop: https://silveradovineyards.com/shop
Here are the highlights of the 2020 London Wine Competition.
Wine Of The Year - The Dead Arm Shiraz 2017, Australia, McLaren Vale
Winery Of The Year d'Arenberg, Australia, McLaren Vale
Best Wine By Quality - The Dead Arm Shiraz 2017, Australia, McLaren Vale
Best Wine By Value - Villa Saletta Chianti 2015, Toscana IGT, Italy
Best Wine By Packaging - Silverado Vineyards SOLO Cabernet Sauvignon 2014, Napa Valley, United States
About London Wine Competition
The London Wine Competition is an international wine competition organized by Beverage Trade Network. The competition looks to recognize, reward and help promote wine brands that have successfully been created to identify with and target a specific wine drinker.
For any wine brand to earn its place on a retailer's shelf or a restaurant's wine list - and then vitally stay there - they need to be marketable and consumer-driven and not just produced in the general hope it can find enough people willing to sell and buy it. Learn more at www.londonwinecompetition.com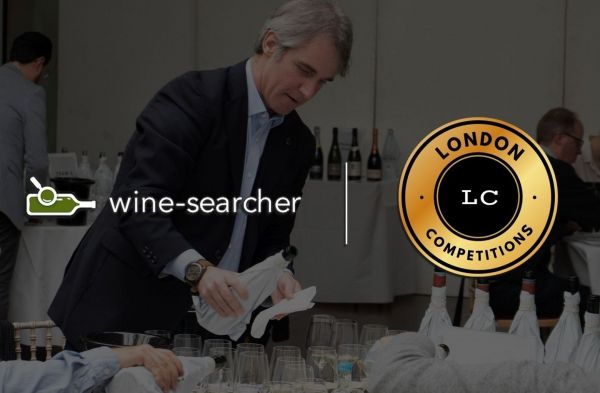 News
Winners of previous and upcoming editions of the London Wine Competition will now have the award, score, and medal listed on their Wine-Searcher listing.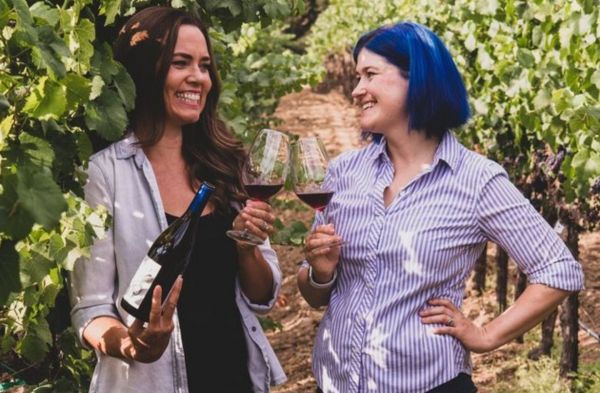 Suppliers Spotlight
Gaderian is the Old English verb meaning "to gather." Gathering with friends and family while enjoying great food and wine is what we are all about.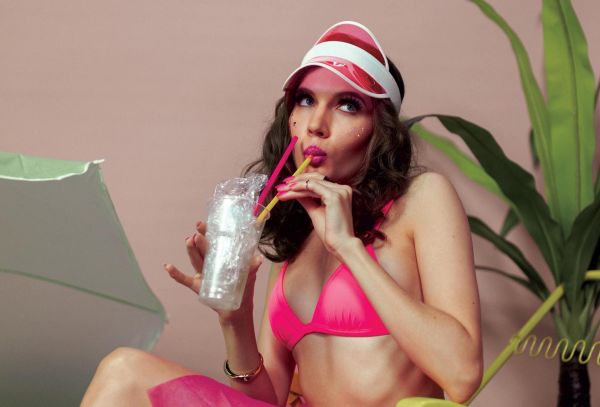 News
Discover fast-growing cannabis drinks brands at the 2nd Annual Cannabis Drinks Expo on November 11 in San Francisco and on November 15 in Chicago.