Uncorking Success: 50 Networking Events for Sommeliers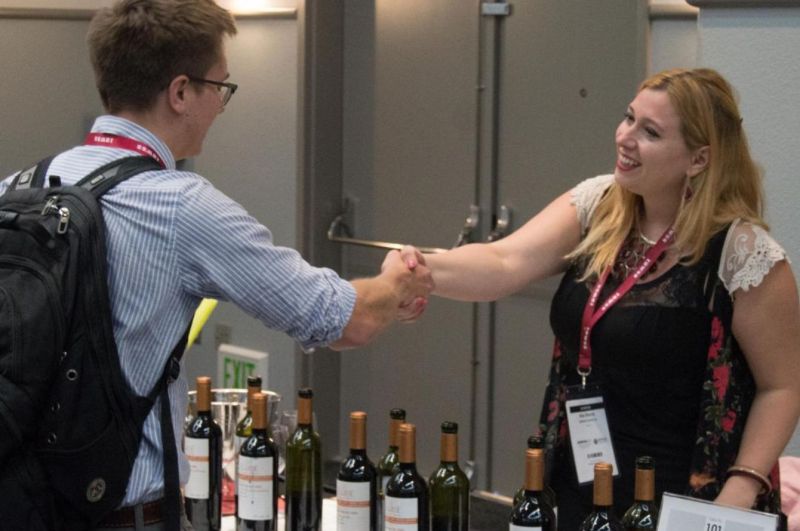 12/05/2023 Building Connections, Expanding Palates, and Elevating Wine Culture
Welcome to the world of wine! If you are a sommelier or a wine enthusiast, you know that the world of wine is vast and constantly evolving. With new varietals, production techniques, and trends emerging with every day that passes, it's crucial to stay on top of the latest developments in the wine industry. One way to do that is by attending wine events. Not only are these events a great opportunity to taste new wines, but they also offer valuable networking opportunities and the chance to learn from experts in the field. Here are some events that sommeliers should consider attending to stay up-to-date in the wine industry.
So, grab a glass of your favorite vintage, and let's dive into the world of wine events together!
Date: May 3, 2023
Location: New York
Offers a selection of the world's best wines, through both retail and auction. Our retail businesses, located in New York and Hong Kong, carry a fine selection of wines, made by only the top producers, in the best vintages, across all price points. Auctions are held in Hong Kong, New York, and London.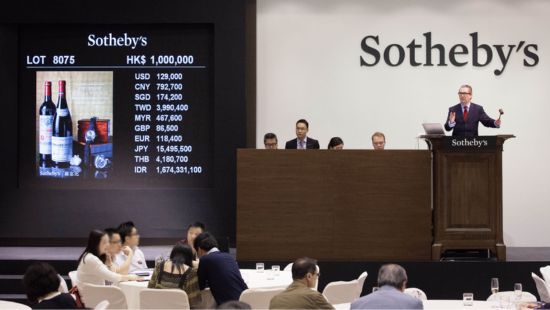 Date: May 10 to 12, 2023
Location: Hong Kong
October 3 to 5, 2023
Location: São Paulo
ProWein – with its more than 90,000 visitors worldwide – has become the most important marketplace for wines, spirits and craft drinks. Apart from the traditional markets, new and dynamic sales regions are emerging. You can book your "Ticket To The World" for your company's success today in Düsseldorf, Shanghai, Singapore, Hong Kong, São Paulo, Mumbai and Tokyo.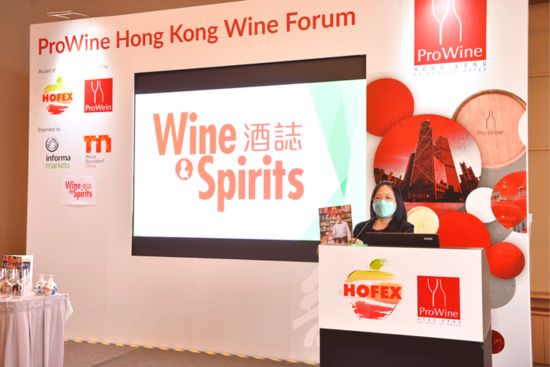 Date: May 14, 2023.
Location: London
Spain is one of the oldest as well as largest producers of wine in the world, from Cava, Rioja and Sherry to light and modern white and red wines. Spanish Wine and Tapas Masterclass will give a true taste of Spain. A selection of authentic tapas whilst touring the best vineyards and larders of Spain. A great way to enjoy a fun and educational Spanish Wine and Tapas sensation!
If you are looking to buy this course as a gift but would like to give the recipient more flexibility, then you can also buy an Open Dated Masterclass voucher which can be redeemed against any of the Masterclasses.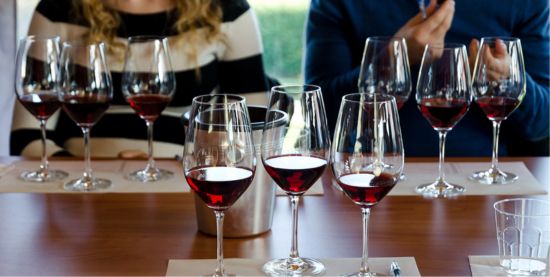 Date: May 15 to 17, 2023
Location: Olympia, London
Many wine drinkers believe France to be home to the world's finest wines. This is not surprising considering that wines from Champagne, Burgundy and Bordeaux attract the most investors, command the top prices and seem to hold the highest status. But is it time to shift this perspective?
Join Anjali Douglas DipWSET for a blind tasting of two pairs of wines. In each duo, one wine will be from a premium French region and the other will be a top-quality example from a region somewhere else in the world. Your job will be to figure out which is which.
Come along to test your blind tasting abilities, challenge your preconceptions, or simply try some incredible wines.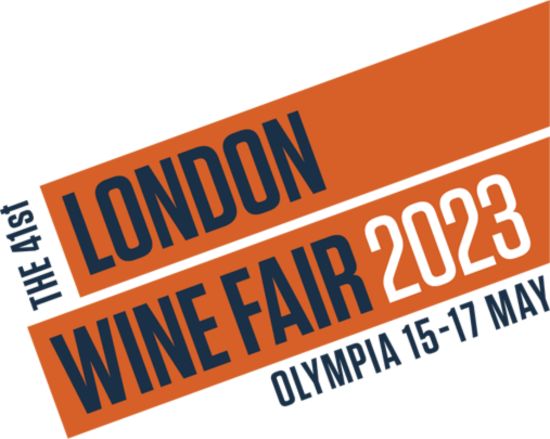 Date: May 24, 2023
Location: Hong Kong
Since 1766, Christie's has offered some of the finest and rarest wines and spirits from around the world. Their sales present collectors with the opportunity to acquire single bottles or collections from Bordeaux, Burgundy and many other renowned regions.
With live auctions across Europe, the US and Asia, and online sales throughout the year, Christie's is the market leader in this category and has a long history of exceptional prices, including world auction records for Vega-Sicilia and Romanée-Conti.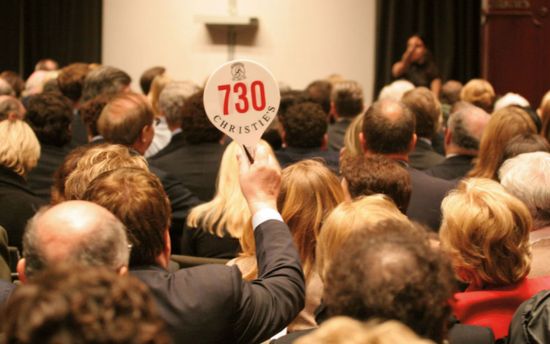 Date: June 2 & 3, 2023
Location: Napa Valley
Tasting wines directly from the barrel, discovering a marketplace filled with Napa Valley's top restaurants, and, as always, a few surprises along the way.
Welcome back to the Napa Valley Barrel Auction! This year is particularly festive as our winery host, Louis M. Martini Winery, is celebrating 90 years of making wine in Napa Valley.
Get ready to get your boots dirty and learn a bit more about Napa Valley and our wines. Whether it is a winemaker-hosted vineyard walk or a blending session, the intent is to share Napa Valley wine education in a fun and creative way where all the magic begins. Round out your unique experience with a toast to memories made with new friends over a casual lunch.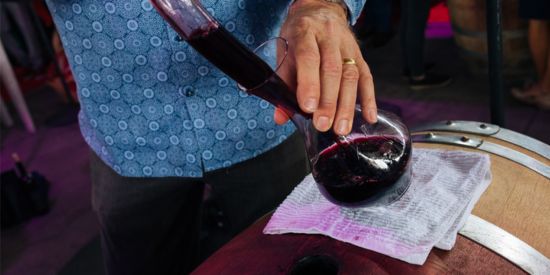 Date: June 4 to 7 2023
Location: Tennessee
Serves as an international vintners association, providing promotional and educational opportunities. This event is focused on the Rhone Valley and its wines and features a range of tastings, seminars, and other events that are perfect for sommeliers looking to expand their knowledge.
The annual Hospice du Rhône at Blackberry Farm event celebrates the beauty and complexity of Rhône variety wines. Join us as dedicated Rhône variety producers and incredible culinary talent collaborate to create an unforgettable wine and food experience.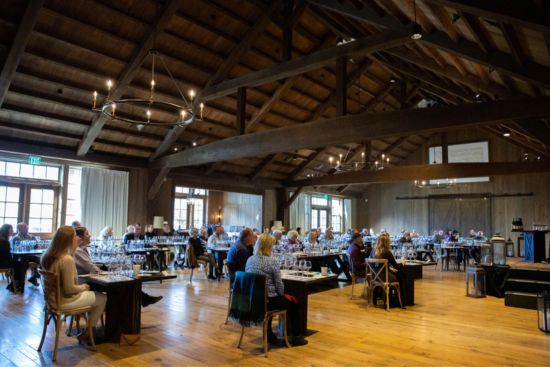 Date: June 10, 2023
Location: New York City
Join to taste, savor and enjoy outstanding fine wines from 50 highly prestigious producers, each personally invited by Decanter. Each exceptional part of the Decanter Fine Wine Encounter is designed to give you an unrivaled wine-tasting experience.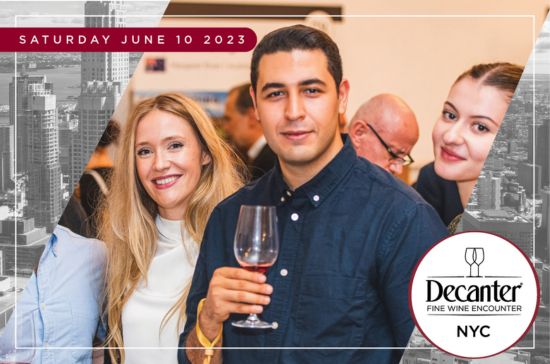 Date: June 29, 2023
Location: Seoul, South Korea
This tasting is aimed at producers with and without distribution in the market, having a target audience of about 250 professionals. Before the tasting, there will be a seminar about Portuguese wines for 50 professionals.
The tasting will have two moments to create more opportunities for producers, according to the following: a 1st part for producers looking for an importer B2B. And a 2nd part for producers with and without distribution in the market.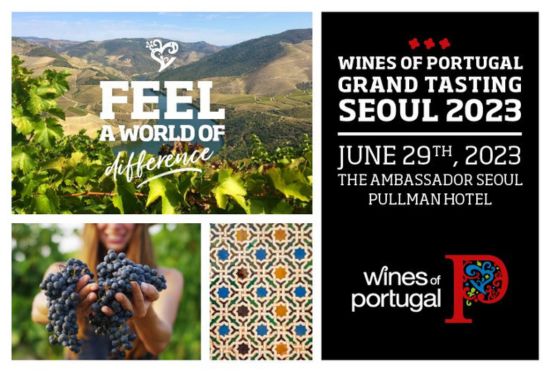 Date: June 16 to 18 2023
Location: Aspen, Colorado
Each year, the world's most accomplished winemakers, celebrity chefs and culinary luminaries come together in one breathtaking setting at the FOOD & WINE Classic in Aspen. This premier culinary event consists of three incredible days of cooking demonstrations, wine tastings and panel discussions led by world-class chefs and wine experts. The festival's unique setting beneath Aspen Mountain sets the stage, kicking off Aspen's summer season.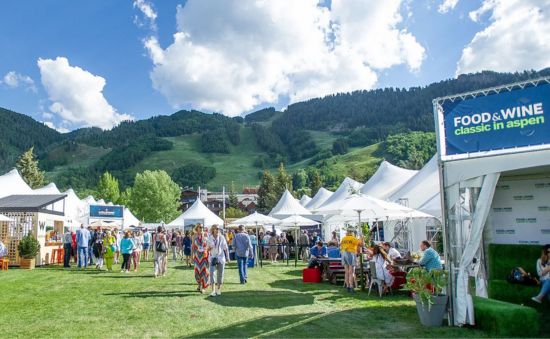 Date: June 30 & July 1, 2023
Location: Napa California
WITS welcomes wine industry and technology professionals to foster learning and discussion. At the event, panels of experts will discuss specific examples and case studies.
The attendees will get networking time, access to new vendors, and exposure to strategic thinkers that can impact their businesses. These innovations include "Speed Dating" between vendors and wineries and breweries.
Date: July 20 to 23, 2023
Location: Ontario
This event is focused on Chardonnay wines from cool climate regions around the world and is a great opportunity for sommeliers to learn about this popular variety.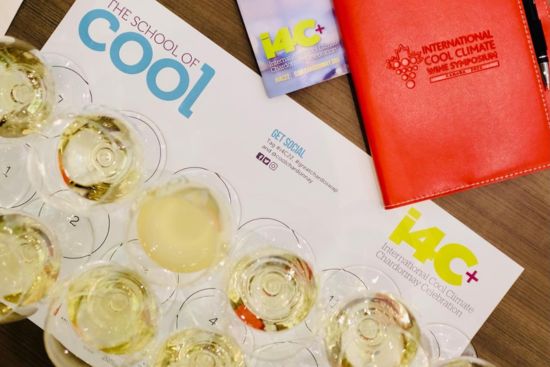 Date: July 15 to 16, 2023
Location: Oregon
Oregon Wine Experience is one of the top destination wine and culinary events in the country benefitting charity. This distinct experience located just outside of historic Jacksonville, Oregon at Stage Pass celebrates the state's unrivaled wines, paired with mouthwatering culinary creations unique to only Oregon.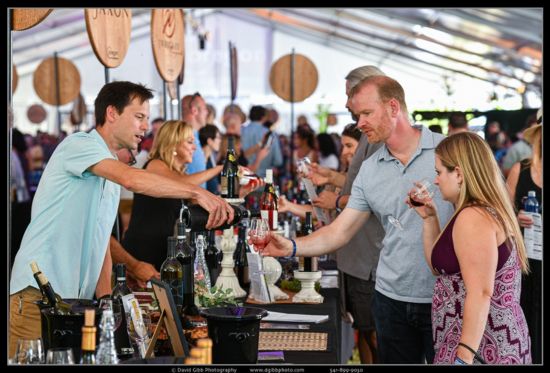 Date: July 25 & 26, 2023
Location: San Francisco
The International Bulk Wine and Spirits Show (IBWSS) is an annual trade show and conference, open to trade professionals only, which takes place in San Francisco, CA. IBWSS visitors are buyers looking to meet up their demand for bulk wines, bulk spirits, private label programs, grape buying or contract manufacturing.
IBWSS exhibitors are wineries and distilleries looking to sell bulk wine and spirits, producers and negociants who offer contract manufacturing / private label programs and wineries/distilleries/importers who have one-time excess stock to clear. IBWSS buyers are other wineries and distilleries looking to meet their demand, Importers, Retailers, and Distributors looking for private label programs and negociants who are looking to meet growers and producers.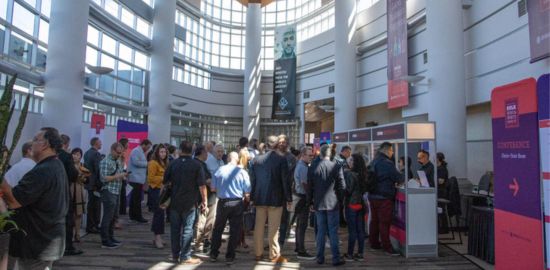 Date: July 28 to 30, 2023
Location: McMinnville, Oregon.
A lot Similar to the World of Pinot Noir, this event focuses on the promotion and education of Pinot Noir wines and attracts a global audience of wine industry professionals.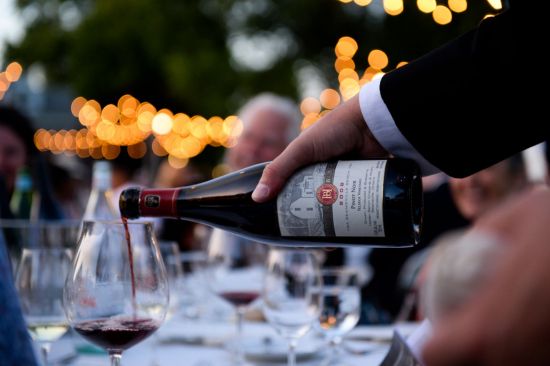 Date: August 18, 2023
Location: Oregon.
Bid on one-of-a-kind, exclusive blends made special by top Oregon winemakers and found only at this auction. Innovative culinary pairings to accompany wine explorations.
All bidding is online, and anyone can view the lots and register.
Date: August 27 to 29 2023
Location: Texas
The TEXSOM Best Sommelier Competition takes place behind the scenes of the TEXSOM conference. Competitors participate in a rigorous three-part examination that includes practical service, tasting, and written theory challenges. Judges include Master Sommeliers, Masters of Wine, and other industry leaders from around the world. The winners are announced at the TEXSOM Conference Grand Tasting and Awards Reception.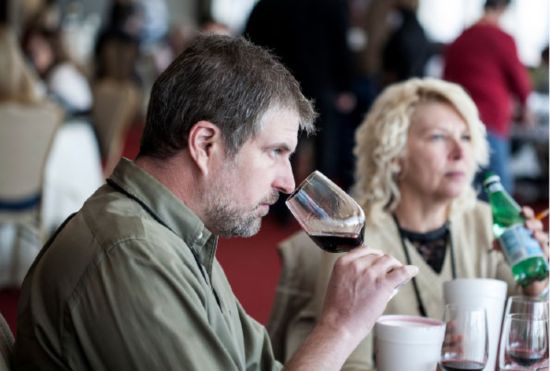 Date: September 10 to 12 2023
Location: California
Broaden Your Palate. Shape Your Future. Explore the business of wine, beer and spirits with SommCon. From live conferences and events to on-demand streaming education and resources, SommCon connects the professional alcohol beverage community with suppliers both domestically and abroad.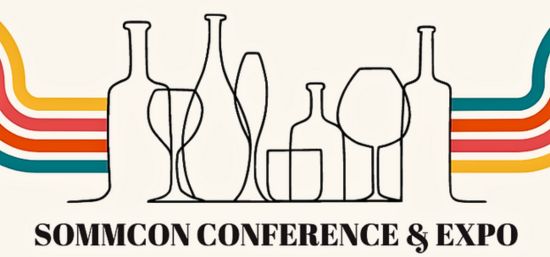 Date: October 12 to 15, 2023
Location: New York City
The Food Network New York City Wine & Food Festival presented by Capital One (NYCWFF) is NYC's premier wine and food festival. The four-day annual Festival showcases the talents of the world's most renowned wine and spirits producers, chefs, culinary personalities and America's most beloved television chefs while supporting the New York City metropolitan area's leading provider of life-sustaining meals and nutrition counseling for New Yorkers living with severe illness, God's Love We Deliver.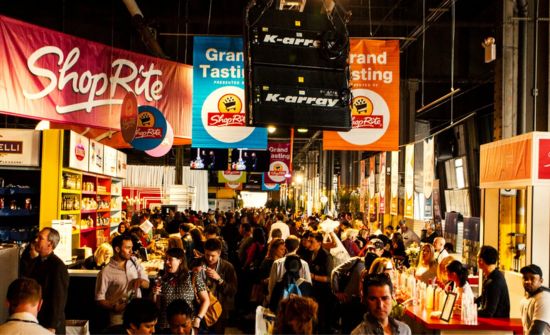 Date: October 17 & 18 2023
Location: Chicago
Next to business, USATT is best known for the cocktail nights, which is an informal platform to network with the industry and catch up on trends, patterns, and rising personalities, and all of it with a drink in hand!
This is the perfect opportunity to convert those connections that were made in the two days of business. With lip-smacking cocktails in the heart of the city and lots of conversations to catch up on, it is this party that is the perfect finisher.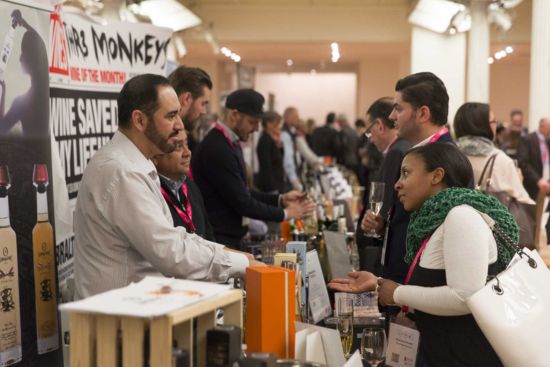 Date: November 10 to 12, 2023
Location: San Diego.
One of the country's most talked about weeks in wine and food, the San Diego Bay Wine & Food Festival was named the winner of the 2019 USA Today 10Best Readers' Choice travel award contest for Best General Food Festival. Nationally recognized celebrity chefs, legendary winemakers, guest mixologists, James Beard Award-winning authors, Master Sommeliers, brewmasters, artisans and tastemakers from all culinary spectrum join our cast annually to spread joy.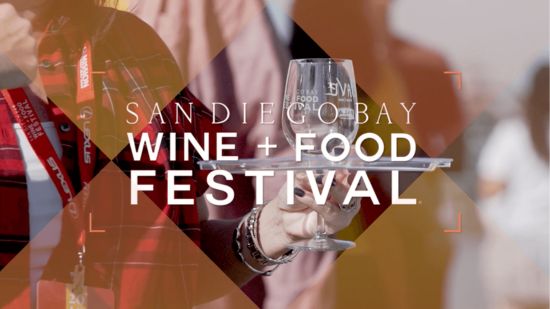 Date: November 15 & 16, 2023
Location: London
The IBWSS UK is only open to drinks trade professionals and has been designed to meet their needs. It is particularly relevant to anyone involved in buying or selling bulk wines and spirits, developing and implementing private label programs, and buying grapes on the open market through contract crushing and manufacturing. Its delegate list includes the top buyers and most influential leaders across the big supermarket chains, discount operators, wholesalers, cash and carries, specialist drinks retailers, major bar and restaurant groups, hotels, event organizers, and businesses looking to buy their drinks in bulk.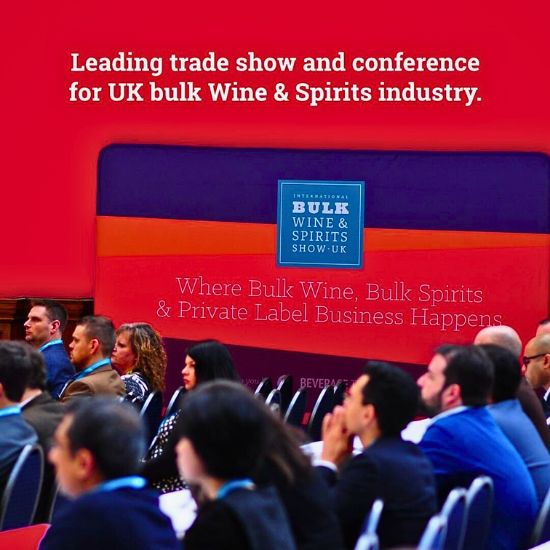 Date: November 15 & 16 2023
Location: London
UKTT Show brings together sommeliers, bartenders, importers, distributors, retailers, and press professionals of the UK wine, spirits, and beer industry in London for 2 days of buying and selling, networking, and fun — all designed to help participants grow their bottom line.
Meet 100+ exhibiting companies, network with important people, and learn by attending 2 days of conference sessions. Get your tickets and experience UK Trade Tasting.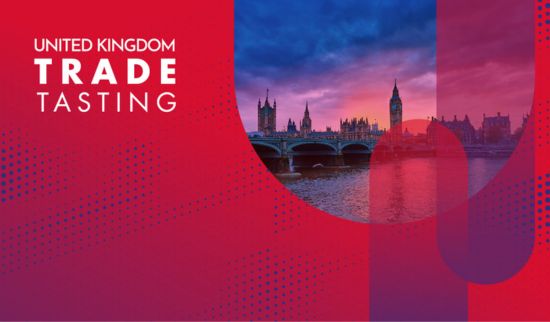 Date: February 22 to 25, 2024
Location: Miami
The Food Network South Beach Wine & Food Festival presented by Capital One (SOBEWFF®) is a national, star-studded, four-day destination event showcasing the talents of the world's most renowned wine and spirits producers, chefs and culinary personalities.
All net proceeds from the Festival benefit the Chaplin School of Hospitality & Tourism Management at Florida International University (FIU).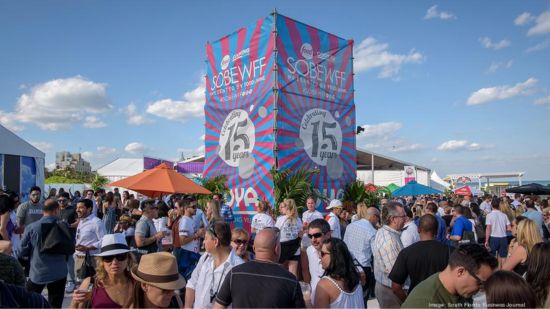 Date: February 19 to March 2, 2024
Location: California
This event is dedicated to the promotion of Pinot Noir wines from around the world and is a great opportunity for sommeliers to expand their knowledge and network with industry professionals.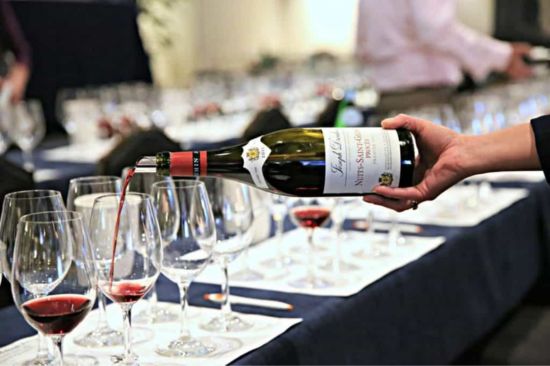 The premier wine and spirits industry event for access and discovery. It is a two-and-a-half day of concise and impactful events to connect with the entire industry. Educational opportunities will take place on the Main and LIVE Stage, with speakers, panels, and TED-style talks about hot topics in the wine and spirits industry.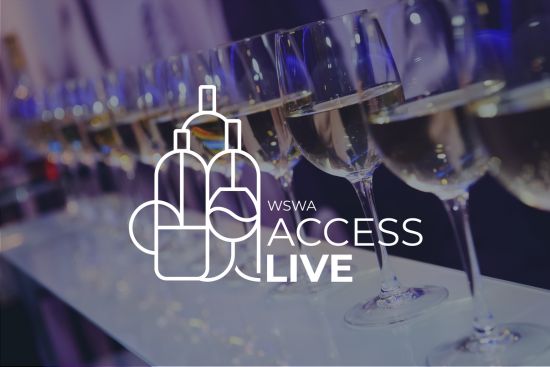 Sip, savor, mix and mingle your way through an impressively vast number of the country's top wine, spirits and culinary exhibitors. Eat & greet with top chefs who will be serving up samples of the classic dishes that put them on the map.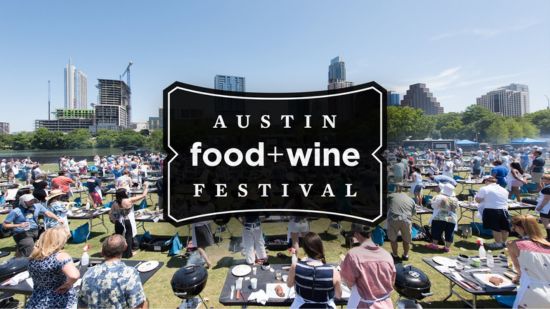 ASI was founded over 50 years ago as an umbrella organization to raise the bar for restaurant service professionals internationally. While its historical roots are in Europe, ASI is now represented on 6 continents.
ASI's members are not individual sommeliers, but rather national sommelier associations themselves. With 61 national associations as full members and 5 observer countries, it is uniquely positioned to drive conversation within the industry at the international, national, and local levels.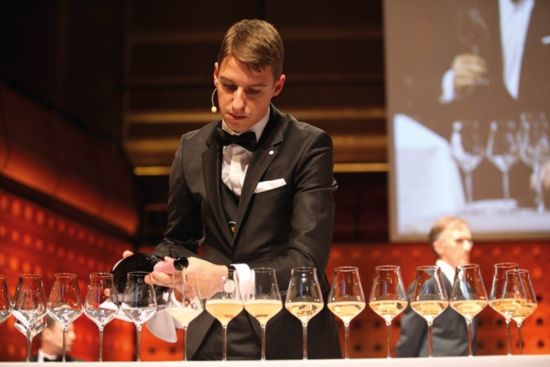 The Best USA Sommelier Association (BUSA) exists to support and promote the role of the sommelier in the United States. It will conduct and maintain the competition to choose the best sommelier in the USA.
BUSA has a vision to execute world-class sommelier competitions, supporting United States-based sommeliers with unparalleled preparation, enabling our sommeliers to compete with the world's best at the highest level.
The Competition has the goal of developing the expertise of young wine and spirit professionals with a special emphasis placed on service skills.
The focus of the Competition is not on those already at or approaching the top of their profession (e.g. those working towards or holding the Advanced Sommelier or Master Sommelier qualifications with the Court of Master Sommeliers) but on those young people who are still developing their skills (e.g. at the level of Certified Sommelier with the Court of Master Sommeliers) and those for whom participating in international competition would bring great benefit, both from an educational point of view as well as one of broadening their experience.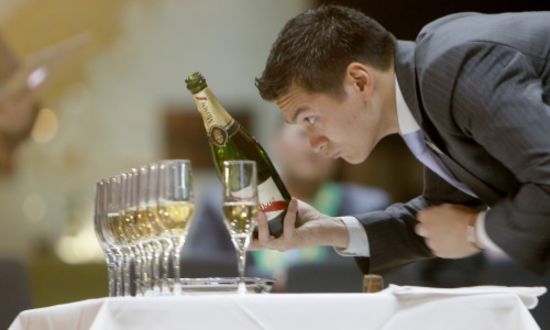 Bonhams, the third largest international fine art auction house, announced its Fine & Rare Wines auction in San Francisco, and simulcast in Los Angeles. The auction will feature notable wines from a variety of regions, including Burgundy, Bordeaux and California.
Of importance in the sale will be about 1,000 bottles of wine, of varying estimates, on offer from a St. Helena, Calif., collector. They will be sold to benefit The V Foundation Wine Celebration. The V Foundation is a charitable organization dedicated to saving lives by helping to find cures for cancer.
Canada stages this prestigious competition every three years as part of its mandate to promote the profession through organization and participation in provincial, national and international sommelier competitions. Not only does this competition award the title of Best Sommelier of Canada, but it also determines who will represent CAPS at the Association de la Sommellerie Internationale (ASI) Best Sommelier of the World contest, to be held next in Paris, France, in 2023.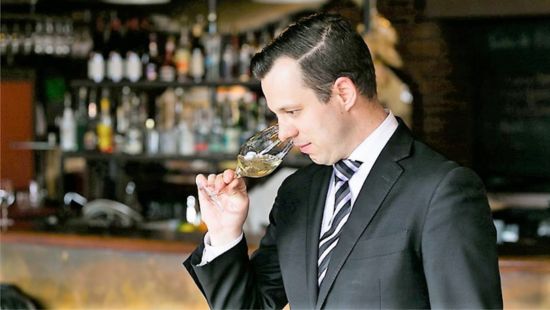 GuildSomm is a nonprofit international membership organization for wine professionals that elevates the wine and beverage community through industry education.
Feature articles, podcasts, and videos are publicly available and cover varied topics in the world of wine. For members, we have additional in-depth educational materials, forums for discussion, events, and much more.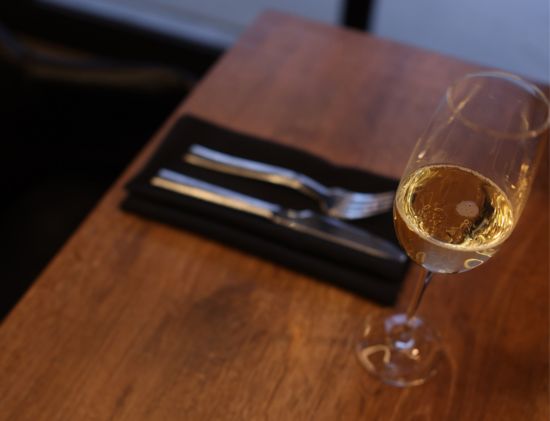 Hart Davis Hart announced the May Auction of Finest & Rarest Wines. This auction will feature an incredible selection of the most sought-after wines in the world and provides many unique opportunities for bidders to bring home highlight bottles. A wide variety of mixed lots will delight those looking to fill their cellars with often unseen gems. With live bidding taking place.
The Melbourne Food and Wine Festival, run by Food and Wine Victoria Ltd. is an event held in March annually since 1993 to promote Melbourne and Victoria's food and wine culture.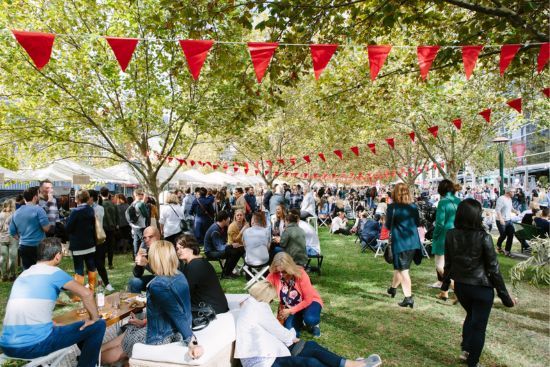 The Rudd family and the Rudd Foundation have been steadfast supporters of the sommelier community for decades. They believe in creating educational opportunities for wine professionals to expand their knowledge and understanding. Each calendar year, the top scorers of the Court of Master Sommeliers Advanced Exam are named the Rudd Scholars for that year and attend the Rudd Round Table the following March.
This is a unique educational program that provides students with an intensive and intimate learning environment as they study to become Master Sommeliers. To complete the Rudd Round Table, SommFoundation invites all eligible students to apply. All applicants are required to provide letters of recommendation. Our SommFoundation team selects the additional participants through a rigorous vetting process. Being selected for this event is a recognition of both significant accomplishment and remarkable potential. Leslie Rudd the impetus behind this event.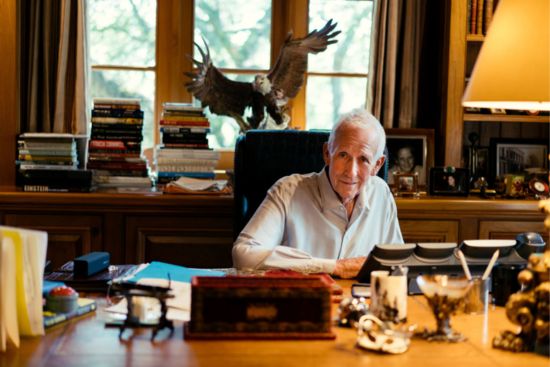 This annual wine competition is one of the oldest and most prestigious in the United States and attracts sommeliers from around the world. The San Francisco International Wine Competition (SFIWC) is a member of The Tasting Alliance, the parent organization of the world-renowned San Francisco World Spirits Competition, New York World Wine & Spirits Competition, and Singapore World Spirits Competition.
Nation's largest single-region wine and food festival. We have so many ways for you to discover and celebrate our beautiful state. Over 200 wineries will showcase their best vintages, alongside more than 50 of the region's finest restaurants. Don't miss out on this once-in-a-lifetime opportunity to experience the best of Washington's food and wine scene!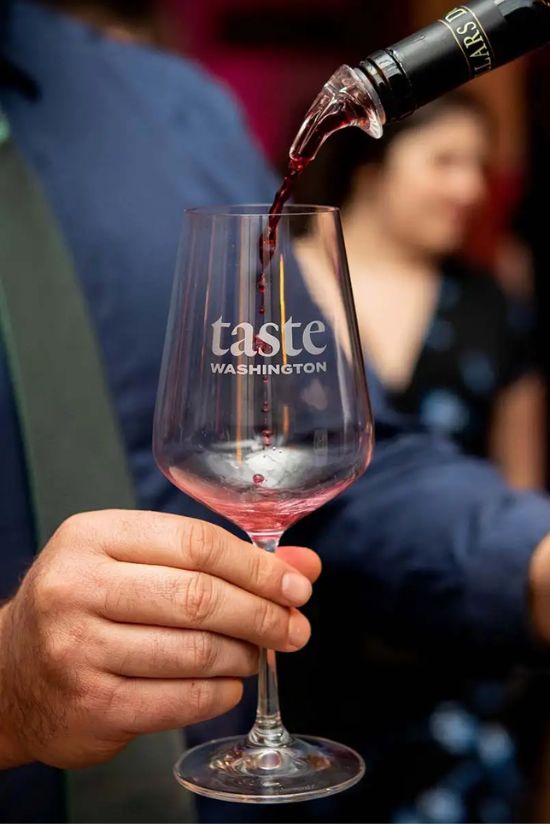 The Unified Wine & Grape Symposium program features sessions and a two-day trade show.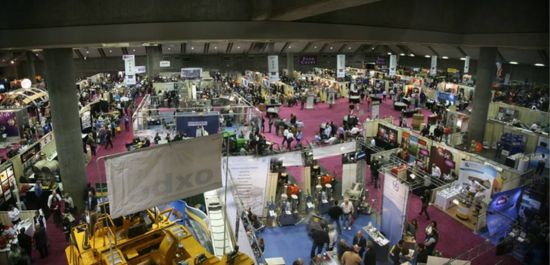 Intimate gatherings are hosted by winery owners at a winery, vineyard, and culinary partner locations. Unique, multi-course dinners with exceptional, vintner-curated pairings, Top-tier sponsor benefits.
A major food and wine event. It features wineries from around the world at various Vancouver venues in the spring. In 2023 the festival happens from April 22nd to 30th. The theme for this year's festival is South America and over 150 wineries are participating.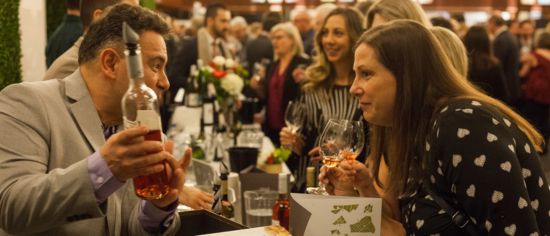 Vinexpo America focuses exclusively on wines, with representation from all of the world's top-producing regions. Drinks America was created in response to a forecasted continuing rise in the consumption of spirits and ready-to-drink beverages.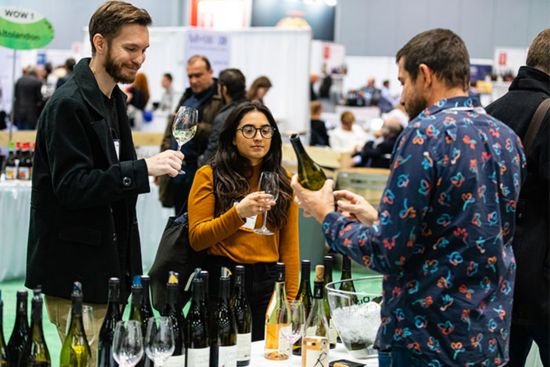 Vinitaly is an international wine competition and exposition that is held annually in April in Verona city, region of Veneto, in northeast Italy. An event featuring an average of 3000 wines from several dozen countries. The event gathers a huge crowd of wine-loving fans from all corners of the world. The topmost food industrialists gather around for wine tasting.
Wine2Wine is an international wine business forum held every year since 2014 in Verona, Italy. The event is a crucial reference point for wine producers and a diverse variety of wine professionals eager to develop and grow their wine careers worldwide.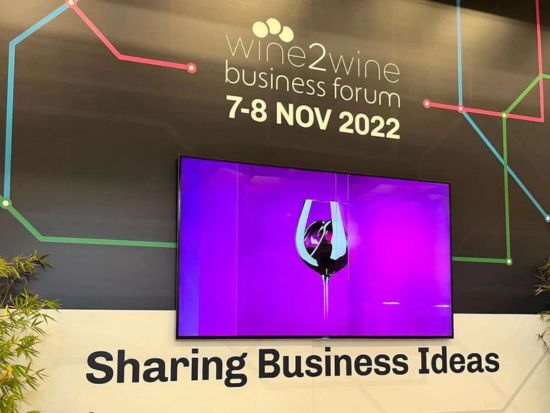 This annual event is designed for wine bloggers and social media influencers but is also a great opportunity for sommeliers to learn about the latest trends in wine marketing on social media and connect with influential bloggers. The conference averages around 250 attendees depending on the location, making it the largest gathering of wine writers in the world. In 2022 the group will be smaller due to pandemic restrictions. The current maximum attendance is 64 attendees.
The Wines of Portugal brand, tastings will be held in San Francisco, Washington DC and New York in the USA. Aimed at producers with and without distribution in the market, these tastings are targeted at professionals - Distributors, Importers, Retailers, Sommeliers, F&B Managers, and wine and food media - and consumers. 150 guests from each target audience are expected at the San Francisco and New York tastings, and 100 at the Washington DC tasting, in two distinct periods.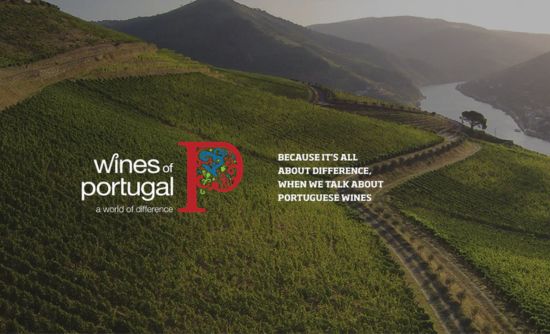 Taking the Wine Scholar Guild wine tour is so much more than just learning about wine. It is also a great way to learn about the local culture, history, and cuisine as well! Not only that but our wine tours are nearly all-inclusive, taking the hassle out of trip planning so that you can sit back, enjoy your trip and just focus on learning about all things wine!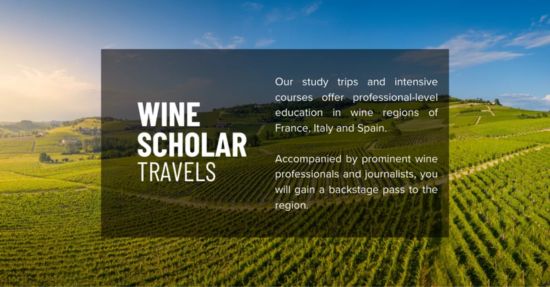 Enjoy an evening of exceptional wines from the world's best wine-growing regions in three exciting locations. All wines are rated 90 points or higher by Wine Spectator's editors. Meet the winemakers, enjoy a delicious selection of food, and take home a souvenir Riedel wine glass.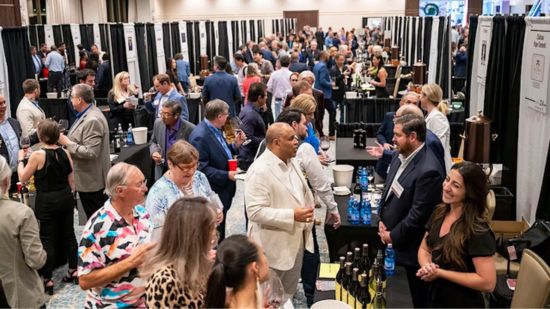 Our editors have invited the 100 wineries that delivered the best performances in our blind tastings to pour their top-scoring wines.
The evening offers a chance to taste a vast array of exceptional wines, meet and speak with the winemakers behind your favorite bottles face-to-face, and enjoy an array of bites from New York's top restaurants and food purveyors, including Big Picture Foods, Ci Siamo, Clay, Contento, D'Artagnan, Goodnow Chocolate, Ilili, Jasper Hill, Maialino, Naro, Noreetuh, and Sweetbriar.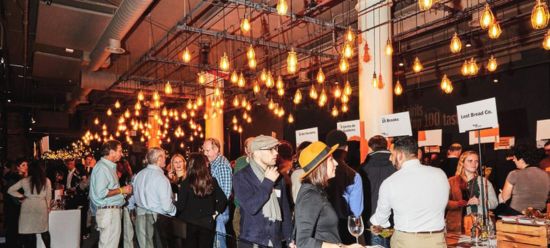 Cellar Gems from a World-Class Restaurant, New York
Zachys World's Premier Wine Auction House, They have specialists in New York, California, France, London, Japan, Hong Kong & China. Helping sell wine collections.
Presents: cellar gems from one of the greatest restaurant programs in the United States. The wines represented in this sale span the gamut from the rarest of Burgundies to ready-to-drink selections from under-the-radar producers that only the Somm with encyclopedic knowledge seems to know about.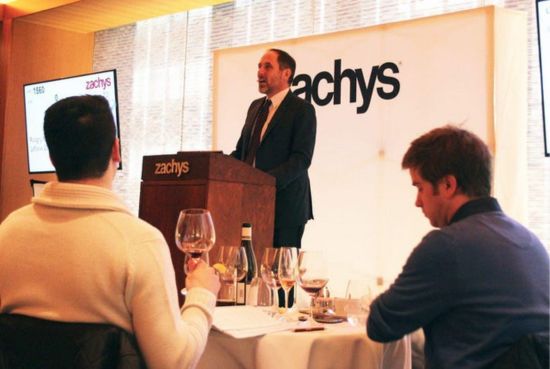 Attending wine events is an essential aspect of being a sommelier. It offers unique opportunities to expand your knowledge, taste new wines, meet industry experts, and build lasting connections. The list above provides a diverse selection of events to consider attending to stay up-to-date in the ever-evolving world of wine. So go ahead, pick your event, and uncork your success as a sommelier.
Header Image Source: IBWSS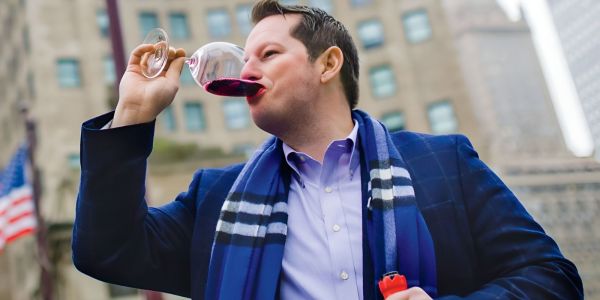 Interviews
Jon McDaniel on what makes a great sommelier, how sommeliers can create effective wine programs and how they can improve wine sales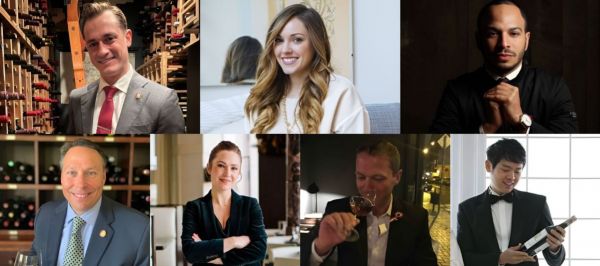 News
Top master sommeliers, sommeliers, wine directors and on-premise buyers of USA will gather in Chicago to judges wines at the 2024 Sommeliers Choice Awards, a leading wine competition benchmarking wines for on-premise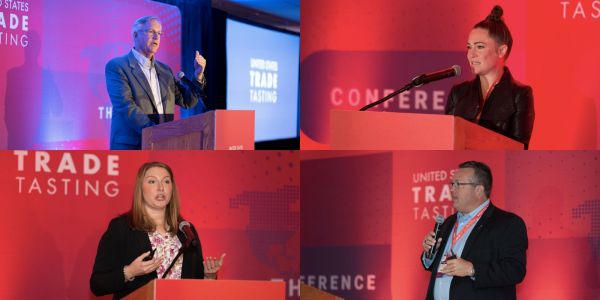 News
Mark Braver, The Fifty/50 Group; Michael E Klauer, Momentum Beverage Team: Jeremy Kruidenier, Wine and Spirits Distributors of Illinois and more take the stage at USATT 2023