Sommelier Insights: A Very Unusual Christmas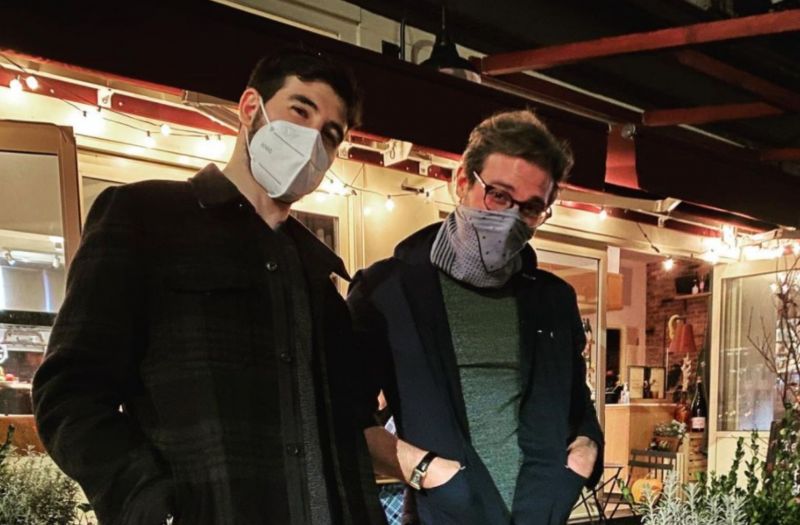 24/12/2020 "A lot of people have left New York. This Christmas, I haven't had those random tables that spend $600 on a bottle of wine" - Theo Lieberman
Theo Lieberman, beverage director at New York's 232 Bleecker, says wine's big spenders have left the Big Apple - for now, at least
There was a two-week wait for tables when 232 Bleecker opened on a prime corner in Greenwich Village a few weeks before Christmas 2019. Lured by chef Suzanne Cupp's inventive approach to vegetables and a handful of comfort-food classics like roast chicken, New Yorkers flocked to the first high-end restaurant opened by bowl chain Dig.
2020 is very, very different. In a city devastated by the impact of Covid-19, 232 Bleecker is doing what it can to survive. Beverage Director Theo Lieberman, whose CV includes stints at Eleven Madison Park and Compagnie Des Vins Surnaturel plus an advanced sommelier accreditation, is filling gaps at a restaurant where the normal rules have gone out of the window, and where customers and staff are now in much shorter supply.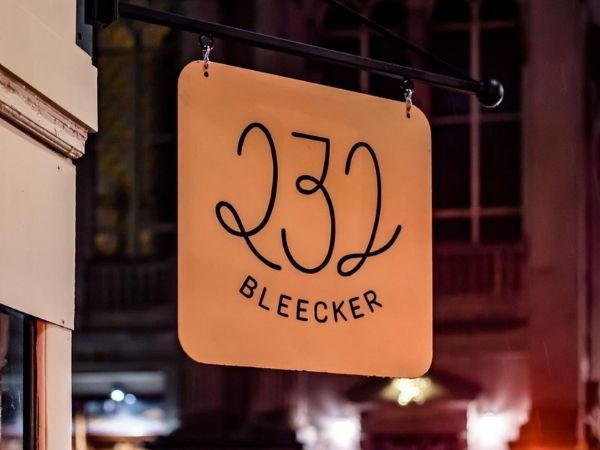 "I've been getting home after service, and just being, "How am I this tired?," he says. "All of a sudden I've gone from being the wine director of a restaurant to the wine director, the back server, the sommelier, the bartender, the barista, the food runner. Our section in our restaurant is [normally] five people, all lending hands, and now it's just me."
How has Christmas been so far for you?
"It has been difficult. We're really lucky to feel like the guests we have are really happy to be with us, and they're really happy to be spending their time supporting us. We're really lucky that we have quite a lot of industry [colleagues] hanging out with us. But the past two weeks, we're starting to see this ramp-down because of the weather and because of the surge in cases in New York. We're expecting a blizzard today, so I've seen my books drop off by 80% because at five o'clock, it's supposed to start snowing."
Is it outdoor service only at the moment in New York?
"Yeah - we were allowed 25 percent inside the restaurant but they just took that away. Now we're outdoor only, which is… I can see it from both sides. They're saying that 1.4 percent of New York's spread is coming from indoor dining - and, as someone in the restaurant world, you think that is such a small number. But you can see it the other way too.
"We're pretty lucky to have a really nice-sized patio. Outdoor dining has been good for us. I don't know how much different our cover count would be [without it]; I think it would be substantial. I look at my friends who run cocktail bars, and they have no windows in their places, and my heart bleeds for them.
"Almost every panel of the facade [at 232 Bleecker] opens up, so even when it was indoor dining, it never felt unsafe to me; it was more like outdoor dining indoors. And we could control how much airflow we had. And I look at LB [the cocktail bar formerly known as Little Branch]; they're down a flight of stairs, they don't have windows, and it's a hard thing to watch."
You're selling wine-to-go in tote bags. How successful has that been?
"It's good. I think other people are doing it with a lot more success. When I look at the people who are really doing it super well, it's the wine bar kind of places. As good as the food is at Compagnie Des Vins Surnaturel, I think people see it as a place to go be in a party scene, which people aren't doing right now. People are supporting restaurants differently than bars and other things.
"But it's doing well. It's more that I'm excited that I have eight bottles of such-and-such wine sitting on the shelf downstairs, and right now, that wine's not doing anything for me, really, being in the cellar. If I have eight bottles, I just like to see them go to a good home. Having a cellar full of wine is great, but turning that wine into money, even if it's not normal restaurant margins, just seems to make more sense to me."
Are your customers drinking different wine to what they would at a more normal time?
"A lot of people have left New York; the random table that comes in and spends three, four, five, six hundred dollars on a bottle of wine, I'm not seeing [that]. It's not like the old days.
"The industry is trying to do as much as we can to support each other, but everyone is being a lot more careful in terms of what they're spending. The days of going somewhere and splurging on multiple bottles of wine are gone; maybe I'm still spending the same amount per bottle, but it's like, one bottle, as opposed to the days where it used to be like, "Oh, it's two of us. Let's drink!"
Right now, it's the best time to drink wine in New York. Most people have discounted their lists. There's tons of allocations of things to be had. I think my average bottle price has dropped pretty significantly."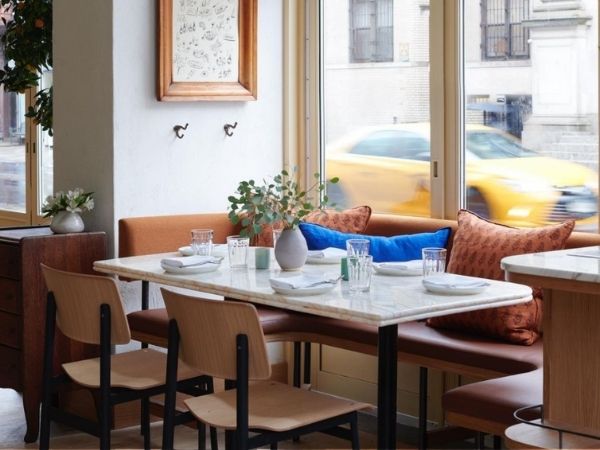 Normally at this time of year people would be splurging on bottles - is that right?
"Last year we had just opened, so people were already [excited about us]; it wasn't just that they were celebrating Christmas. But two years ago, when I was at Companie, I remember every blue-chip Burgundy, grower Champagne, all those things were just flying.
"It is different now. And I think that's important to remember about guests' experience, too, because... I mean, it's stressful, and you know what? No matter how understanding people are that things are going to take a little bit longer, they're cold, and they're outside, and it's not the time they really want to be waiting a little bit longer because your staff is one-fifth the size. I mean, it's essentially two of us working as repositioned front-of-house and then three people all day in the kitchen, and we used to be like an army. I think the only thing you can do right now is try to make it as nice as possible and be as kind to people as possible.
"And people are catching up with friends they haven't seen for months. So, I'm like, "What do you like to drink?" And they're like, "We like things like this," and I'll open up a random page, and they might like white wine, and I'll open a page of red, and I'll be like, "Do you want to spend right around here, right around here, or right around here?" And they'll be like, "Option number three." And I'd be like, "Let me go find you some fun stuff in the cellar." And I'll just come up with three things, and that way, whoever's doing the wine stuff or is in charge of that has more time to spend with the people they're there with, because it's not really the time to be poring over wine lists with guests.
"So, for me, it's about mitigating my talk. I want to talk to people about wine all day, every day. But for me, it's more like, when was the last time you saw your family? I mean, my family is 45 minutes away, and I've seen them maybe five times since this all happened."
What is New Year's Eve looking like this year?
"We are still in discussions about that, but my guess for what I think New York's going to look like is this: I think people are going to go out, and I think people will spend money. There's going to be a lot more people trying to push out a guaranteed tasting menu - generally people bring out luxury ingredients, but I think that'll be too much of a gamble this year.
"As the wine director, I don't want to do reserve pairings, and then all of a sudden wind up with hundreds of dollars' worth of inventory that are going to sit there. It's much more difficult than normal."
Do you see New York getting back to normal any time soon?
"I think things will definitely get better once it gets warmer. I think the fact that there are vaccines rolling out in New York as of this week obviously is a wonderful thing to see. I think it's definitely going to get way better come March, April, and May, when it's going to be warmer.
"I think in the next six months, [restaurant people] are going to be able to see if they can sustain themselves through the next year, but I don't think the days of going back to normal cover counts and check averages are going to return for quite a while.
"I wish that I thought that six months from now, I would be scrambling to find reservation spots for people, and we would have a full indoor dining room. I think it's more like a year away. I hope I'm wrong.
"The amount of people I've watched in restaurants I've loved that have had to close, and the amount of people I know who don't live in New York anymore … the amount of people I know who worked at two-, three-Michelin-star restaurants that are like, 'I'm over New York.' Those jobs are hard, and they are not forgiving, and I think a lot of people have just been like, 'I went to New York. I did the restaurant grind for a couple of years. I worked at wherever it might be. That will be attached to my name for the rest of my life. And you know what? I'm home in Asheville, and I can work in a restaurant with a cool wine list and just feel more normal and live at home for a little bit and save some money and buy a house.'
"I hope it doesn't come off like I'm being a downer and [that] I think the restaurant industry is over. I think it's really inspiring to watch how resilient people have been, how creative people have been. I think it's all going to come back and it's going to be better than it ever was. I can't wait for that. And I just hope that every restaurant that's still open does everything they can to get through the next six months, because I think if you can do it, it's going to be an insane time to be in the restaurant industry in New York because of just how much we've all learned to adapt and expand."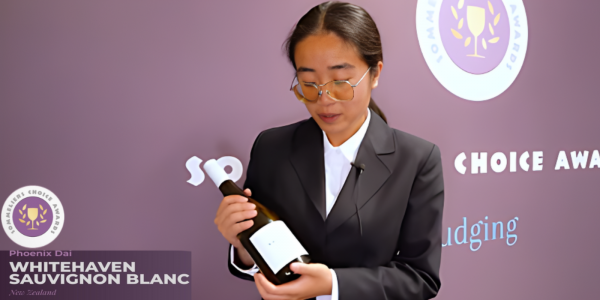 News
Elevate Your Brand: Exclusive Videos and Judges' Testimonials at Sommeliers Choice Awards 2024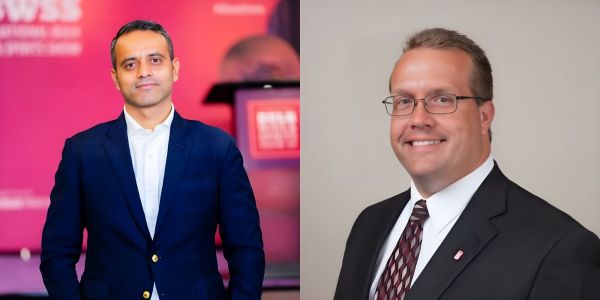 News
Attend this Q&A and insightful session on how beverage brands can develop sales processes to grow on-premise sales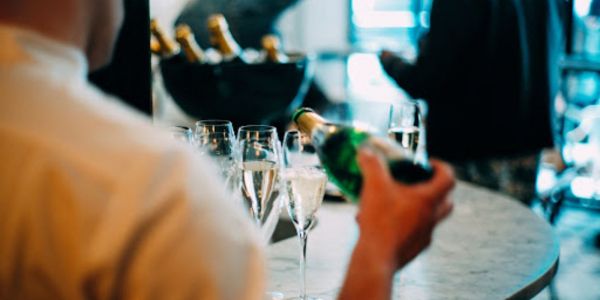 Operations and Management
Nurturing Talent and Expertise: Strategies for Retaining Sommeliers and Wine Waiters in a Challenging Wine Industry
South San Francisco Conference Center, 255 South Airport Boulevard, South San Francisco, CA 94080, United States
Register Now