Post Lockdown Wine Habits: What's Changing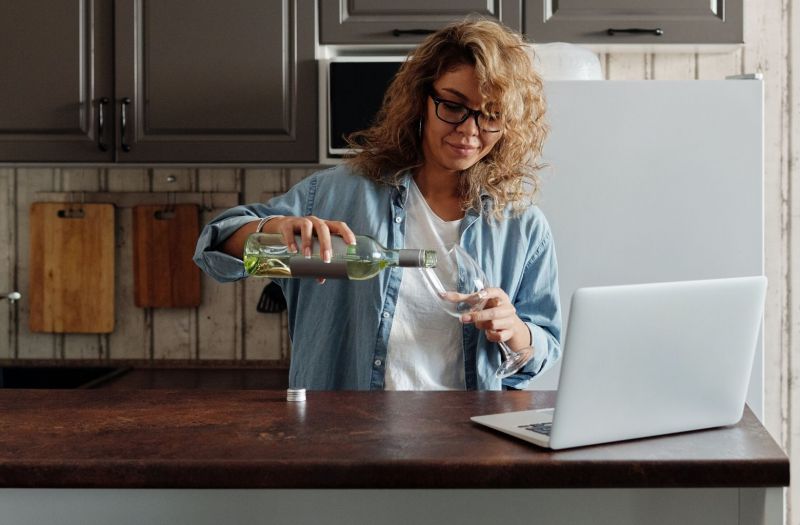 11/06/2020 What's happening as the world is opening? People are changing drinking habits post coronavirus. Here's what's changing.
Over the course of 4-5 months, a lot of things have changed across the globe, and the wine industry has also seen a huge change in different spectrums. Production ways are changing, drinking habits are changing, and trends are changing. People are adapting to the new norm, which includes deliveries, pick-ups, contactless everything, minimal dine-in, and much more. Even with the world opening up, the pandemic is still in our hands - and the new norm of changed habits is here to stay long term.
Here's what's changing, and what's here to stay.
E-commerce set to grow wider
Over the past few months, we've seen an immense rise in the e-commerce sector, especially when it comes to wine. We've established multiple times that no matter what situation comes through, people are still going to be drinking, and they're going to find a way to drink as well.
E-commerce has played a huge part in keeping wine sales alive during the time things seemed to be closed down. Online sales for websites such as Drizly, Tap Rm, and other winery websites that offer online ordering have increased immensely. Online shopping is convenient, it's easy for customers to just go online, find what they're looking for and get it ordered, and customers like easy things. So we can confidently say that the e-commerce sector is only going to grow larger as time goes by, pandemic or not. Not only because customers are still worried about their safety, but also because of the convenience of the service.
Entry-level wines set to make a comeback
Things have definitely changed, and one of the main things that has changed over the past few months is the wines that people are drinking. There was a time where premium wines were at a rise and everyone was grabbing them everywhere. However, with incomes reducing, and people wanting to drink more and stock up more, entry-level wines are set to make a comeback.
Retailers are now asking wineries and distributors for cheaper wines between ranges of $7-$15, because that is what consumers are buying. Along with that, consumers are also sticking to their regular favorites such as Malbecs, Chardonnays, Pinot Noirs etc. Basically consumers are sticking to the wines that they are familiar with as they are already confident about them.
A main thing that is happening in the US is that people are focusing on quantity right now. In an interview with Bevroute Magazine, Thomas Petito, owner of PWS distributors said "A sociological issue within American consumers is that they consume quantity, and the entry-level wines are what they want right now"
So right now, with people drinking a lot and stocking up, premium wines are going to take some time to come back, but entry-level, more value wines are the ones that are gaining popularity once again.
Deliveries and pick-ups are here to stay
Once again we come to the ease and safety of consumers. Over the past few months, deliveries and pick-ups have turned into a huge thing. It's easier than actually going to a retailer and roaming in aisles thinking of what to buy. Instead, all you need to do is make a call, or order online, and wine will be delivered to your doorstep - or you can go pick it up from the winery/shop.
With this having taken place, and the pandemic still not disappearing completely, deliveries and pick-up services are not only here to stay, but are definitely going to gain more and more popularity as the time goes by. No one knows when the situation will cure completely, we don't know when the vaccine will come out, however, this isn't stopping the world from opening up once again. But even with the world opening up, consumers are still inclined towards deliveries and pick-ups.
Virtual Drinking Events
This is a little less on drinking habits and more on the recreational side of wines. Gone are the days of people going to a large wine tasting events, or attending different wine events, as everything is now virtual. From wine tasting to cocktail making, to learning how to pour your own wine, everything is online. Wine tasting events have moved from their usual venues to cameras at their homes. So what people are doing right now are hosting online wine tasting events, where they send consumers wine samples/bottles of what they are going to be tasting, and both consumers and wineries taste wines together over a screen. Not only is this safer right now, but it has also opened up a huge playground of opportunities for wineries to try different things and events that can help bump up their sales.
Other than events, everything is else going virtual as well. Whether it's ordering wine, or drinking wine, or even learning about wine, it's all going online - and the internet is only going to become more powerful here. With AI and VR becoming big, virtual events are close to giving the experience of an event in-person, so they're definitely here to stay.
With consumers' habits changing, new norms are set to take over the industry - and for wineries, it's time to look ahead.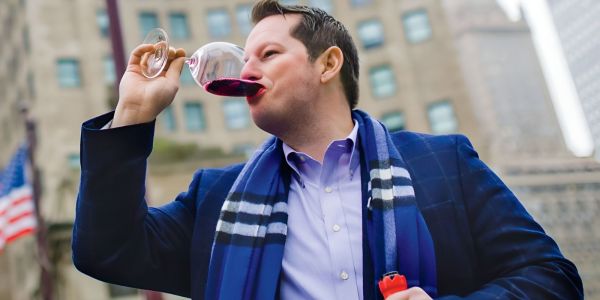 Interviews
Jon McDaniel on what makes a great sommelier, how sommeliers can create effective wine programs and how they can improve wine sales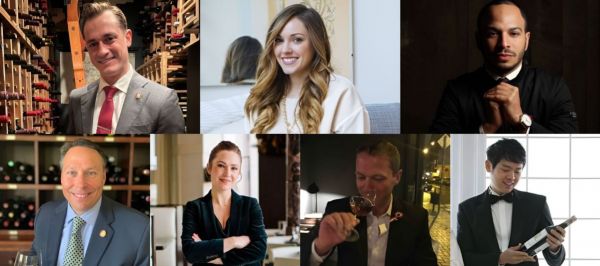 News
Top master sommeliers, sommeliers, wine directors and on-premise buyers of USA will gather in Chicago to judges wines at the 2024 Sommeliers Choice Awards, a leading wine competition benchmarking wines for on-premise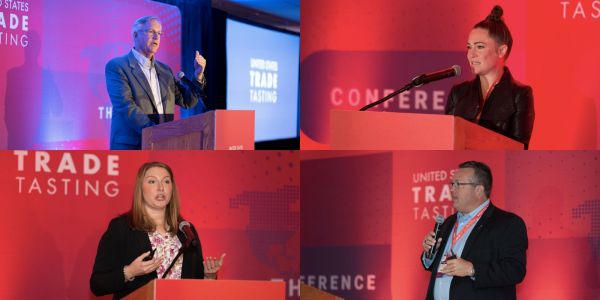 News
Mark Braver, The Fifty/50 Group; Michael E Klauer, Momentum Beverage Team: Jeremy Kruidenier, Wine and Spirits Distributors of Illinois and more take the stage at USATT 2023