Designing your wine menu for the first part of 2022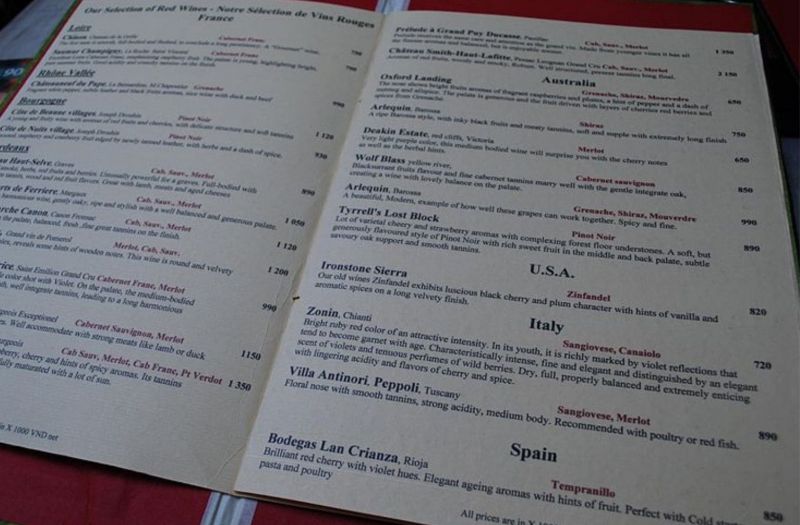 22/12/2021 Rosé Wine, Canned, Sparkling, Delivery, Streamlining, Contactless dining, and QR codes, what will it be in 2022?
The end of one calendar year and the start of another always presents an opportunity to assess the design and presentation of your current wine list. It's one of the most impactful means of contact and information transmission between your wine program and guests (second only to your personal advice). Restaurant wine service has witnessed many rapid successive changes due to COVID-19. Yet, pandemic or not, trends continuously grow in number, and these may affect how you approach wine menu design for the coming year.
Most of what will be relevant for your wine list comes down to the level and type of wine service you offer, aimed at what target clientele. It's always a good idea to examine and precisely define your target customer or market on a regular basis and reflect this in a new wine list.
Digital Divide
The overall trend in restaurants points towards increased contactless service, spelling increased digital content, particularly through a customer's own smartphone and a QR code. A QR code is a matrix developed to be an easily scannable and interpretable symbol, formed from a number of black and white squares, or modules arranged in the grille.
Yet a QR cross-current also exists in the industry. Some restaurateurs predict a surge in demand for fine dining experiences in 2022, and many fine-dining restaurants are less willing to replace their menus or ordering process with QR codes. Some people are demanding a return to "real" menus and tableside servers. And that means personal service, not modules in a grille scanned on an iPhone.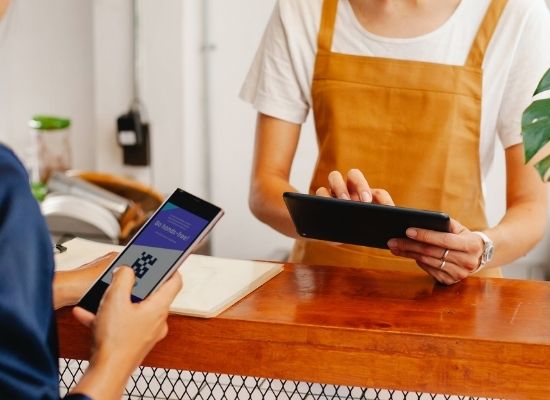 QR codes have are replacing restaurant menus
Yet, for many establishments, the realities of staff shortages, the early pandemic's economic backlash against the restaurant sector, inflation, supply chain disruptions: all point to the value of digital wine menus. Ten years ago the rage was tablet wine lists and their attendant pre-loaded software programs. Yet by the end of 2018, only an estimated 2% of restaurants offered digital wine lists, according to Dale Blankenship, owner of Pro Wine Guide.
Contrast that with today. Reporting on restaurants in August 2021, CNBC and Bitly reported that QR code downloads had soared 750% over a year and a half. "QR codes have replaced restaurant menus. Industry experts say it isn't a fad," stated the headline. The digital tide turned, more out of necessity than planning. So, as you plan for the first half of 2022, it's time to seriously look at your digital wine program. This is most important for independent restaurants; as consumers have increasingly turned to online ordering, they have largely been left out of the industry's digital shift. PYMTS.com reports that independent full-service restaurants are about nine percent behind chains in terms of offering digital options for customers.
So, wine directors and sommeliers face a decision to either return to the full fine-dining concept, without table stickers, without tent cards, without demanding customers wield smartphones; or to plunge into digital and online, but with more planning and intention than perhaps previously. The biggest change with clients using their own smartphones is that your wine menu and related information are cloud- or web-based, and there's no longer a need for tablets and on-premise apps. Tablets are often lost, damaged, or even stolen. Beyond replacement cost, there is the cost of their unavailability to your guests. When moving your wine list into the cloud, the wine list is available anytime, anywhere on any internet-connected device.
For those looking to fully plunge into the online menu trend, of course, contactless ordering and payment are also readily available from various suppliers.
And those "old-fashioned" physical wine lists? Paper menus are difficult and costly to edit, print, and keep up to date. Many people also have concerns about physical menus these days. One digital food and beverage menu company ask: "Did you know? The average paper menu at a restaurant contains 185,000 germs per square centimeter." True or not, this makes the point.
Cloud- or web-based wine menus allow for instant updating so you are never offering something out of stock – saving on embarrassment and customer dissatisfaction. In addition, promoting particular wines, specials, or tasting notes becomes all the easier and adaptable day to day. Of course, if you really want to emphasize contactless service, you can either increase offerings of well-known brands or provide additional written information about lesser-known wines. This allows decision-making without a close personal consultation.
Back to Basics
Regardless of what's hot and what's not in 2022, start with the time-honored basics when re-designing or fine-tuning your list's offerings and marketing. Then, examine whether the changes and opportunities that became prominent in 2021 should affect your wine menu design in 2022.
First, look at year-on-year sales figures, and for 2021 it may be well worth looking back to 2019 as well. Go line by line. Make comparisons. Examine what sold, how much, and at what price point and profit level (using a basic COGS analysis) month by month. Look for patterns. Look for what didn't move at all. Combine this data with your personal assessment of the wines you list. Do you (still) like them? Did the advent of a new vintage for a particular selection change your opinion about it? Did prices go up? Do you have stock of wine nearly past its prime?
Second, look at your food menu, overall business concept, and target clientele. Are you slowly (or rapidly) upscaling the restaurant, the opposite, or happy where you are? Are Gen Z and Millennial customers becoming more important to your sales? Are you shooting for a wine list award? All of these factors can affect wine menu design for the new year.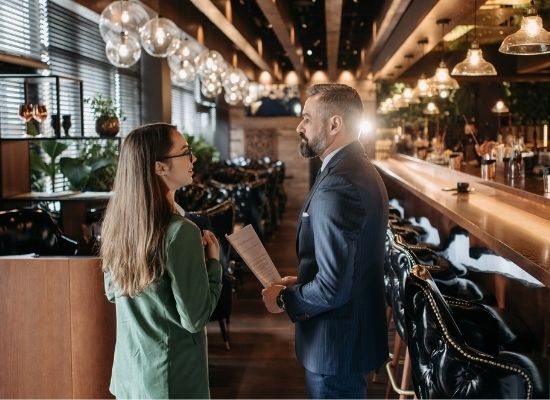 Third, take time to chat with your suppliers. This can not only mean catching up with distributors or importers but also perhaps contacting specific producers that you would like to feature (or already do). Often winemakers are eager to have contact with restaurants and may have ideas for events or give you further insight into their products, helping you to understand and tell stories that sell wine. Also, take what you've learned from the sales figures and go over them with suppliers. See if you can spur cooperation on special promotions, wine dinners, tastings, etc. Such producers can also be featured more prominently on the 2022 wine menu.
Fourth, once a year, review how you organize and present your list. Are most of your customers now perusing the wine menu on their phones? How's the layout? Do you promote your social media channels on the menu? Many experienced sommeliers stand by having suggested high-, mid-, and bottom-tiered wines for every client's desire. Is this division or something similar reflected on your list? Menu organization probably starts by color for still wines, sparkling, dessert, etc.Beyond this, is it organized by wine style, geographically (and at what levels), with food pairing suggestions, by price, and/or a combination? Look at your top sellers and see where they are, physically, on your menu.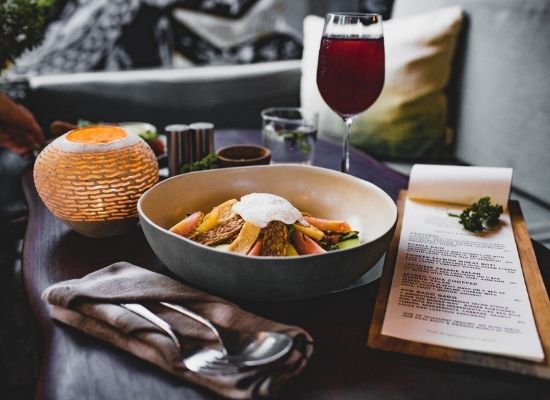 A pre-pandemic academic report on QR codes in restaurants found that 70% of consumers consider "daily specials" the most important item to know about in digital format. Are top sellers already featured on the list? Is your second least expensive white selection selling beyond expectations? Is there a wine type or style you want to visually emphasize more in 2022? Are roses hidden, and shouldn't be?
Trends to Consider for Your 2022 Wine Menu
1. Review 2022 holidays and observance days and plan related promotions. An obvious one is Valentine's Day for pushing rose, sparkling (or sparkling rose), but also think, for example, about Thomas Jefferson's birthday as a way to promote Bordeaux; or Earth Day to promote organically- and sustainably-produced selections; Mexican wines on Cinco de Mayo! Be inventive.
2. Rose wines will continue to be popular in 2022. Emphasizing the versatility of roses, in terms of both solo consumption and food pairings will fare you well. Review the huge variety of rose available from across the globe. Many offer huge value.
3. Likewise, sparkling wines will continue to sell well, and consumers are thirsty to try sparkling styles from different world regions. It's hard to argue against the supremacy of Champagne, but even here educating about, for example, large houses versus grower-producers can often result in higher sales price and greater margins.
4. Sake is on the move and should be part of your wine menu. Research sake and food pairings, and add a sake selection to paired prix-fixe menus, taking into consideration the sake style and service temperature.
5. Like food menus, wine lists are being streamlined and whenever possible taking on a localized approach. Emphasizing local producers is very popular right now with consumers. Don't overwhelm your diners with too many choices.
6. If you have not done so, work on a tasting menu (or menus) with wine pairings. In higher-end restaurants, this may change day to day based on the wine director's knowledge, but in many establishments, you can pre-plan specific pairings of wines with dishes. This often offers an avenue for selling wines consumers might not choose on their own, and there is great perceived value, allowing higher markups. But always make sure you are giving information about the chosen wines and why they are being paired with specific dishes—either online in writing or in person at tableside.
7. Sherry-based wine cocktails are increasing in popularity and offer higher margins than comparable standard cocktails.
In sum, as we approach 2022, wine directors and sommeliers are at a critical and natural point for reflecting on the current wine menu, and making changes that will result in more profitable sales and happier customers.
Article Written By: Charlie Leary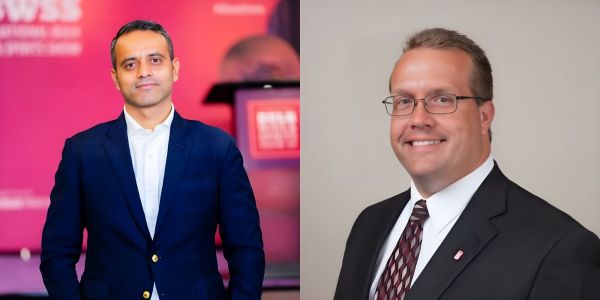 News
Attend this Q&A and insightful session on how beverage brands can develop sales processes to grow on-premise sales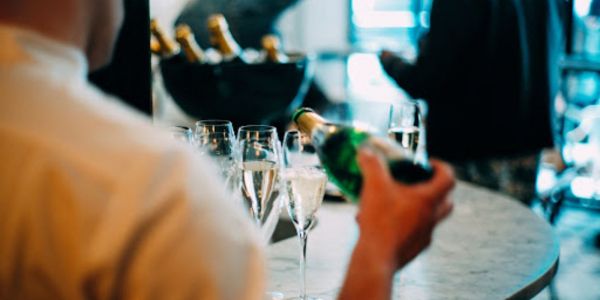 Operations and Management
Nurturing Talent and Expertise: Strategies for Retaining Sommeliers and Wine Waiters in a Challenging Wine Industry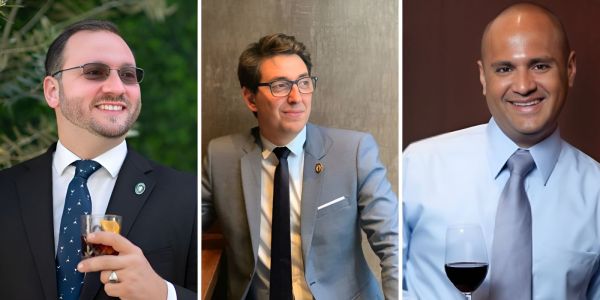 News
Sommeliers Choice Awards is pleased to share that Mark Guillaudeu MS, Jeremy Shanker, and Serafin Alvarado as its judges
South San Francisco Conference Center, 255 South Airport Boulevard, South San Francisco, CA 94080, United States
Register Now